Black Friday is here, giving you the chance to buy luxury pieces at a lower price.
While I love designer brands like Prada, Gucci and Dior, shopping at these labels isn't a common occurrence for me.
READ MORE: Get 30% Off Ganni, The Vampire's Wife, JW Anderson And Much More At Matches Fashion Right Now
I like to mull over expensive purchases for as long as I can before making a big jump, particularly if one item is going to set me back hundreds.
So while Black Friday can encourage overconsumption, it's also a really good opportunity to purchase pieces that have been on your radar for a long, long time at a more affordable price.
Is Prada taking part and how much can you expect to save? Here's everything you need to know.
READ MORE: Does Dior Take Part in Black Friday? Everything You Need To Know
Does Prada participate in Black Friday?
Sadly, Prada doesn't participate in Black Friday. Luckily you can still get the designer's popular pieces for less during the shopping holiday though.
Many stockists of the brand do cut their prices for Black Friday and Cyber Monday, so you may still have the opportunity to shop for Prada without breaking the bank.
Which retailers will sell Prada for Black Friday?
Other stockists of Prada like Farfetch, Matches Fashion and Net-A-Porter are taking part in Black Friday and Cyber Monday.
Farfetch also offers pre-owned pieces on sale during Black Friday, with many already on sale now. They're also offering an extra 20% off today.
Read more about the Farfetch sale and scroll down to see which Prada pieces are on sale now.
What about Prada Beauty?
Stockists of Prada fragrances also offer big discounts for Black Friday.
You can expect to see discounted perfumes at LookFantastic and Boots.
When is Black Friday?
Black Friday takes place on the last Friday of November. This year, that's the 25th. Cyber Monday then happens the following Monday.
Don't forget to mark your calendars!
Wear Next Opinion
We can't ignore the environmental impact of big sale events like Black Friday, but we can't stop you from shopping. This is your chance to grab the best pieces of the season at lower prices and even snag a few high-end brands without the pricey tag.
Fashion should be accessible and affordable for everyone. So shopping sustainably isn't everyone's option, especially for people on a budget.
This year, we encourage you to shop smarter, not harder. Make a list of everything your wardrobe needs and avoid pieces that you will discard in less than a year.
Shop the sale
Crepe de chine blouse, now £739, Farfetch – buy now
Pre-Owned 1990-2000s triangle logo mesh tote bag, now £714 – buy now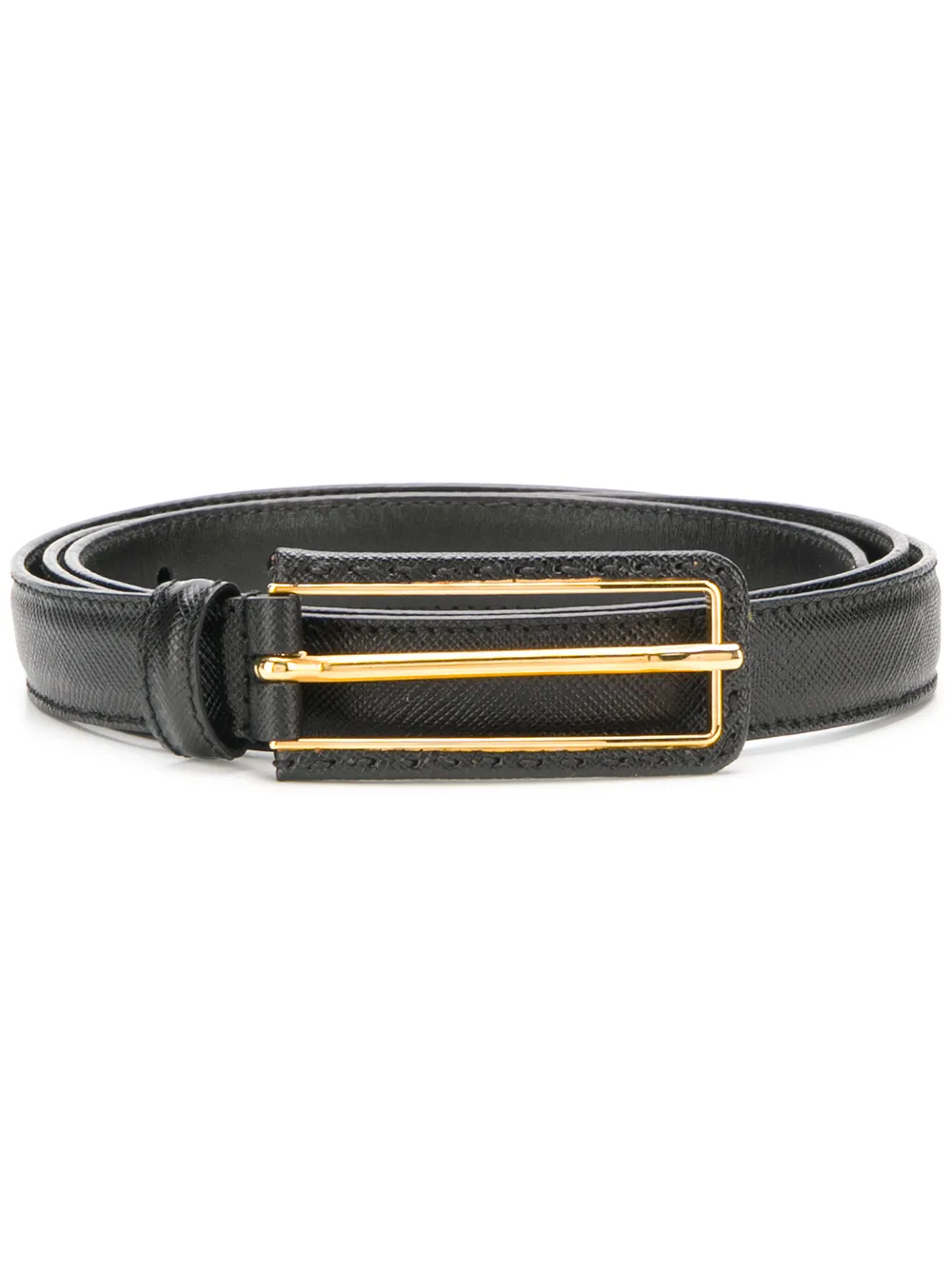 Buckle belt, now £262 – buy now
Pre-Owned Re-nylon Padded tote bag, now £1,498 – buy now
Pre-Owned Saffiano wallet-on-chain, now £716 – buy now
Prada Paradoxe Eau de Parfum 90ml, now £98 – buy now
READ MORE: I Tried Out Prada's Brand New Paradoxe Perfume – This is My Honest Review