Last Updated on October 18, 2021
You might dismiss jewellery as being exempt from the cycle of trends, and while many pieces such as simple chains and hoop earrings are timeless, others drift in and out of fashion.
That's not to say that you shouldn't wear whatever you want. At Wear Next, we always encourage our readers to embrace any item that makes them feel comfortable and confident, whether that's a pair of chandelier earrings, or no jewellery at all.
READ MORE: Wear Next Presents Power Pastels, a Celebration of the Cotton Candy Hues That Are Dominating SS21
However, for those interested in what's trending for AW21, I spoke to an expert to find out which pieces we should be pulling out of our jewellery boxes this season.
Gabrielle Ball is the Founder of jewellery and accessories brand Beaches and Cream. As their name suggests, their pieces are inspired by Ball's love of the seaside, visible in the shell and sun-embellished pieces.
Ball tells me this season will see a huge rise in extravagant pieces as we move to a new era of fashion post-pandemic.
While we've been keeping things very simple over the past 18 months, it's all about being extra this season and beyond.
"Whilst the pandemic will have a lasting effect on the fashion industry for the next few seasons, jewellery has a new lease of life this Autumn / Winter," she says.
Here are the biggest trends of the season she's looking out for.
READ MORE: All of the Biggest Shoe Trends for Autumn Winter 2021
Wear Next may receive a small commission if you click a link from one of our articles onto a retail website and make a purchase.
For fashion advice and chit-chat, join our Facebook group What To Wear Next or follow us on Instagram.
Charming
Ball says, "Charms aren't just revered for your wrist, darling! This season, necklace charms are IN.
"Buy yourself a beautiful gold chain, and change your necklace charm to match your mood."
The trend was seen at Marine Serre, Miu Miu and Marni.
Good Luck Charm Necklace, £125, Missoma – buy now
Multi-charm Necklace, £175, Wilhelmina Garcia at Farfetch – buy now
Pearls
Ball says, "Forever classic, pearls are definitely on the agenda this season. But forget standard pearl earrings – they've had a major glow-up!
"Combined with gold & charms, you can wear these beauties on their own, or layer them for a major luxe look."
While pearls are timeless, they were spotted at Chanel, Dolce & Gabbana, Prabal Gurung and Dior.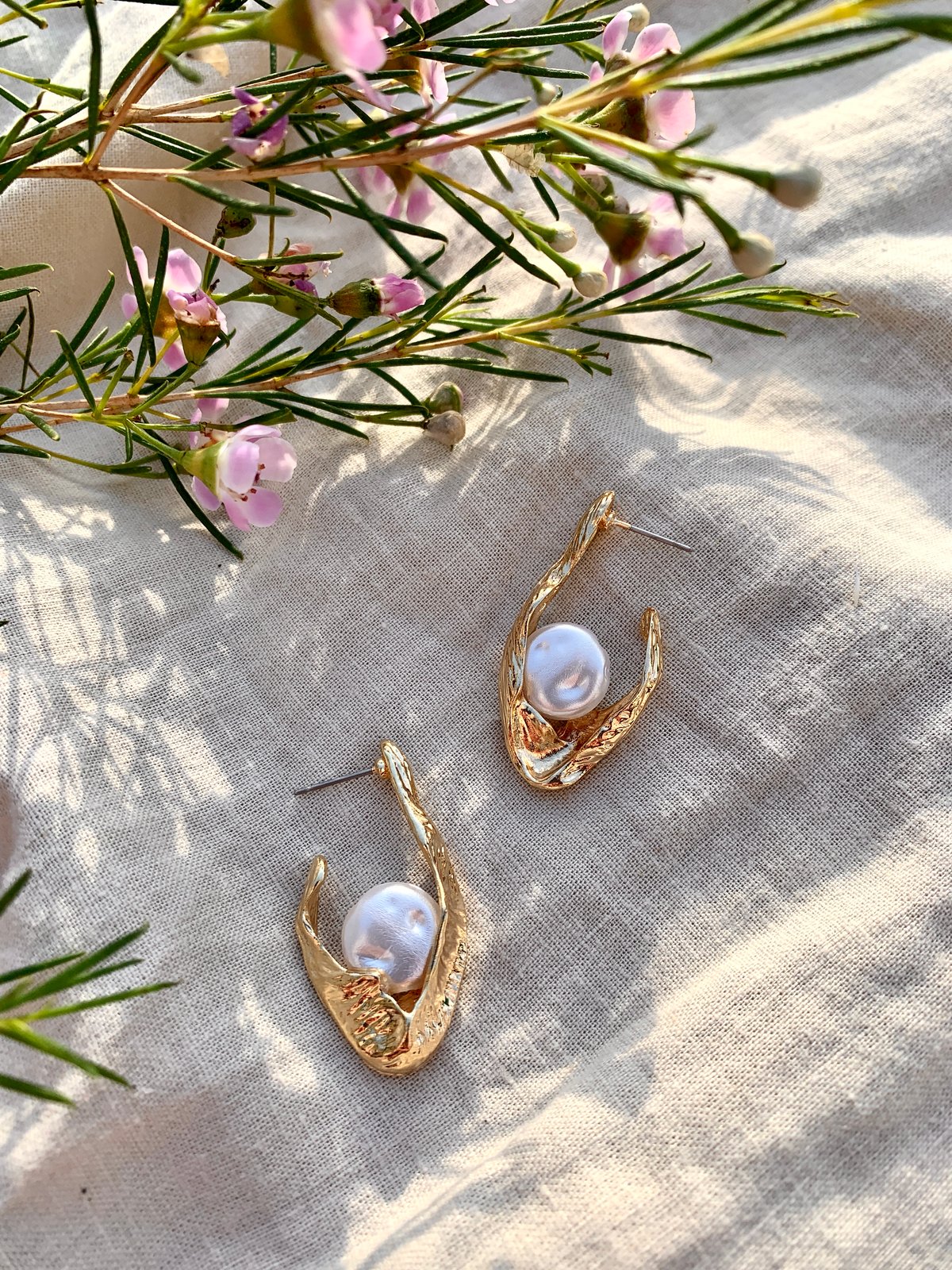 Arabella Earrings, £18, Beaches & Cream – buy now
Baroque Pearl Necklace, £295, Monica Vinader – buy now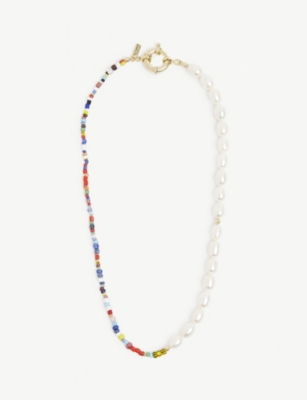 Thasos Freshwater-pearl, Brass and Glass-bead Necklace, £120, Eliou at Selfridges – buy now
Single Earrings
Mix and match your earrings, or simply wear one.
Prada, Givenchy, Arthur Arbesser and Thebe Magugu show us how it's done.
Sun Daze Earrings, £18, Beaches & Cream – buy now
Essene Earrings, £140, Loveness Lee – buy now
Lucky Charms and Protective Talismans
"Perhaps the most appropriate and meaningful jewellery for this season," Ball says. "Think Hamsa hands, evil eyes, zodiac signs and talismans. Nail the trend this season with our range of charms and horoscope necklaces."
Marta Nowakowski, VP, DMM of Jewellery at Saks Fifth Avenue told Harpers Bazaar that their customers were going wild for zodiac-inspired pieces in particular, while evil eyes were spotted at Osman.
Engravable Birthstone Star Ridge Pendant Necklace, £98, Missoma – buy now
Ember Earrings, £18, Beaches & Cream – buy now
Party Pieces
"Dance floors and cocktails are back, and it's time to glitter and shine," Ball says. "Tom Ford has set the mark for party earrings this season, with mirrors, gold and broken glass."
As well as Tom Ford, many other designers embraced sparkle this season, including Lanvin, Rokh, Matty Bovan and more.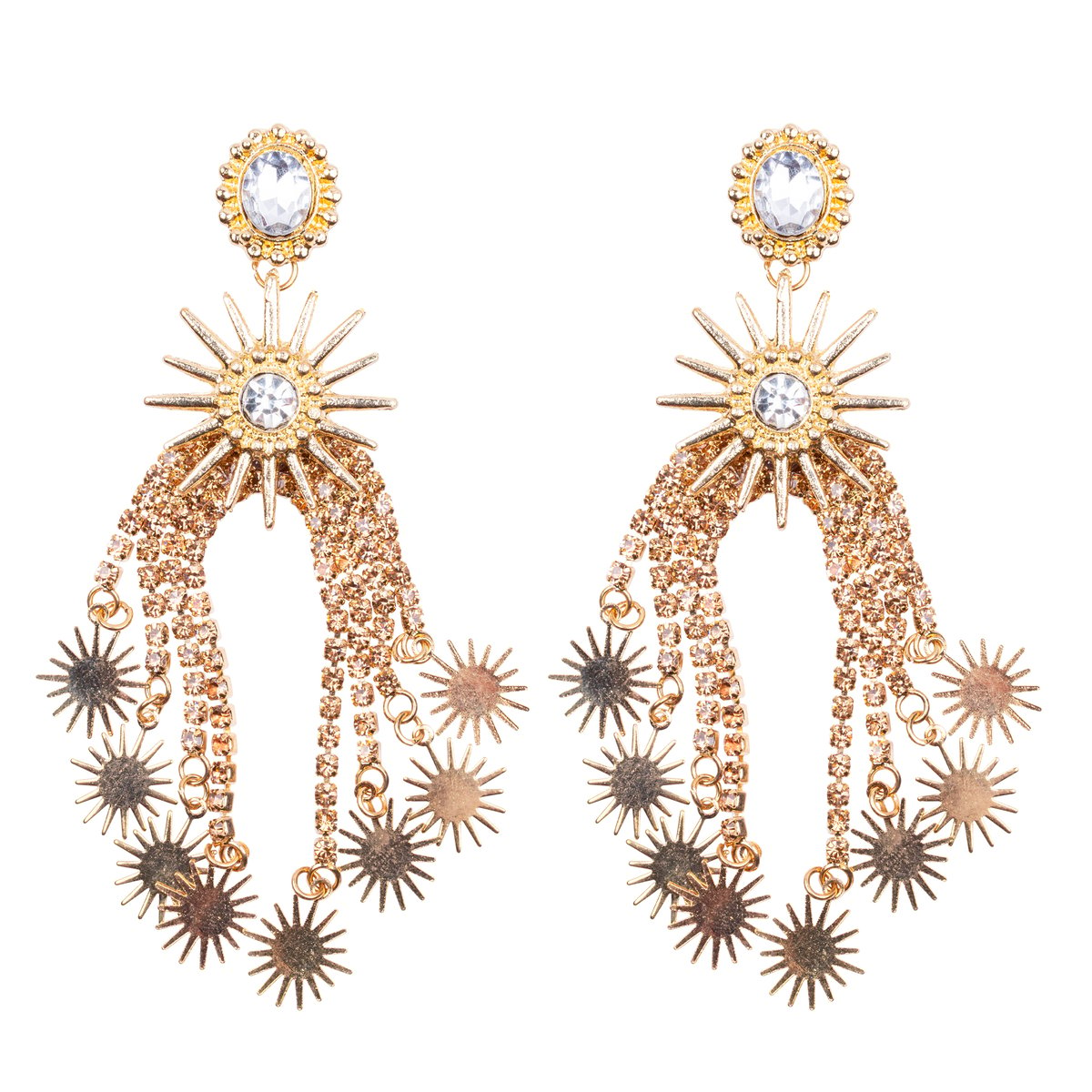 Sunset Earrings, £22, Beaches & Cream – buy now
Rhinestone Pearl Hanging Earrings, £35, & Other Stories – buy now