If Dua Lipa is wearing something, it's pretty much a given it's about to blow up – so as soon as we saw the singer in a pair of lace-up leather trousers on Instagram, we knew we had to get on board.
But she's not the only celebrity to be wearing the Y2K favourites again. In fact, it's been a long time coming. Kim Kardashian was pictured wearing the Rodeo-inspired Dolce & Gabbana trousers in December 2019, then just three months later, Bella Hadid wore a pair from Charlotte Knowles and Miley Cyrus was spotted wearing a pair of hot red vintage Dior trousers at New York Fashion Week.
In 2021, the Y2K favourites are set to make their return to the mainstream in a move towards what Vogue have labelled #ranchcore. Along with Lipa, Kendall Jenner was this week seen wearing a pair of vintage suede Chloé trousers on Instagram, and we all know the impact the Kardashian-Jenner's have on fashion sales.
READ MORE: 11 Next summer dresses that are firmly on our wish list
As if you could forget, back in the day, Christina Aguilera, Britney Spears and Paris Hilton were fans of the look, worn in an unforgiving low slung style. This year however, we'll be opting for high-waisted styles like Lipa and Kardashian for a more comfortable fit.
Not everyone will be a fan of the noughties look, but for those that are, we've found some of our favourite lace-up trousers available to buy now from Urban Outfitters, Free People, Saks Potts and more.
READ MORE: Everything you need to know about Brock Collection x H&M
Buy now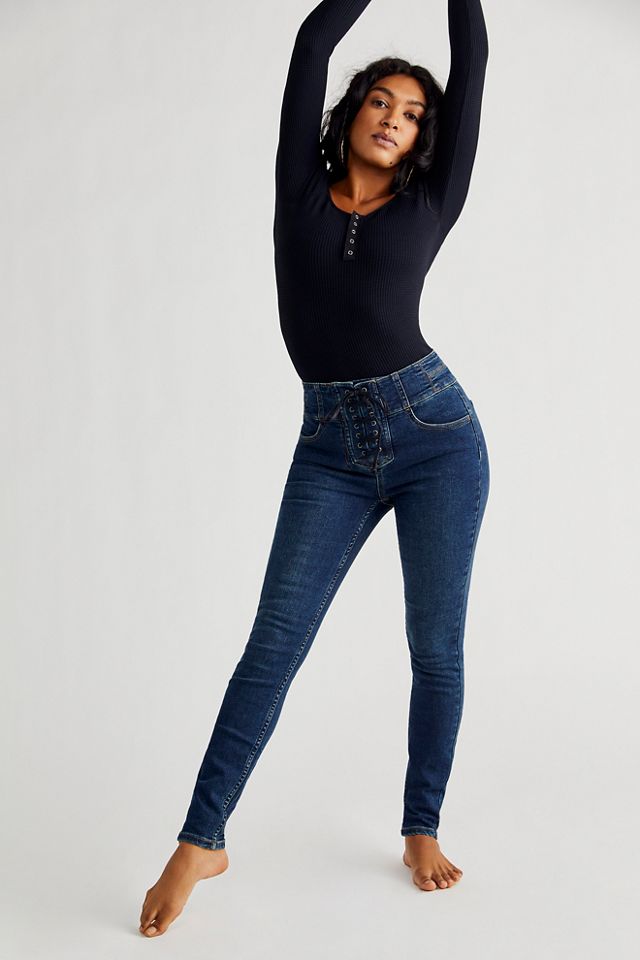 CRVY High-Rise Lace-Up Skinny Jeans, £88, Free People – buy now (available up to "35)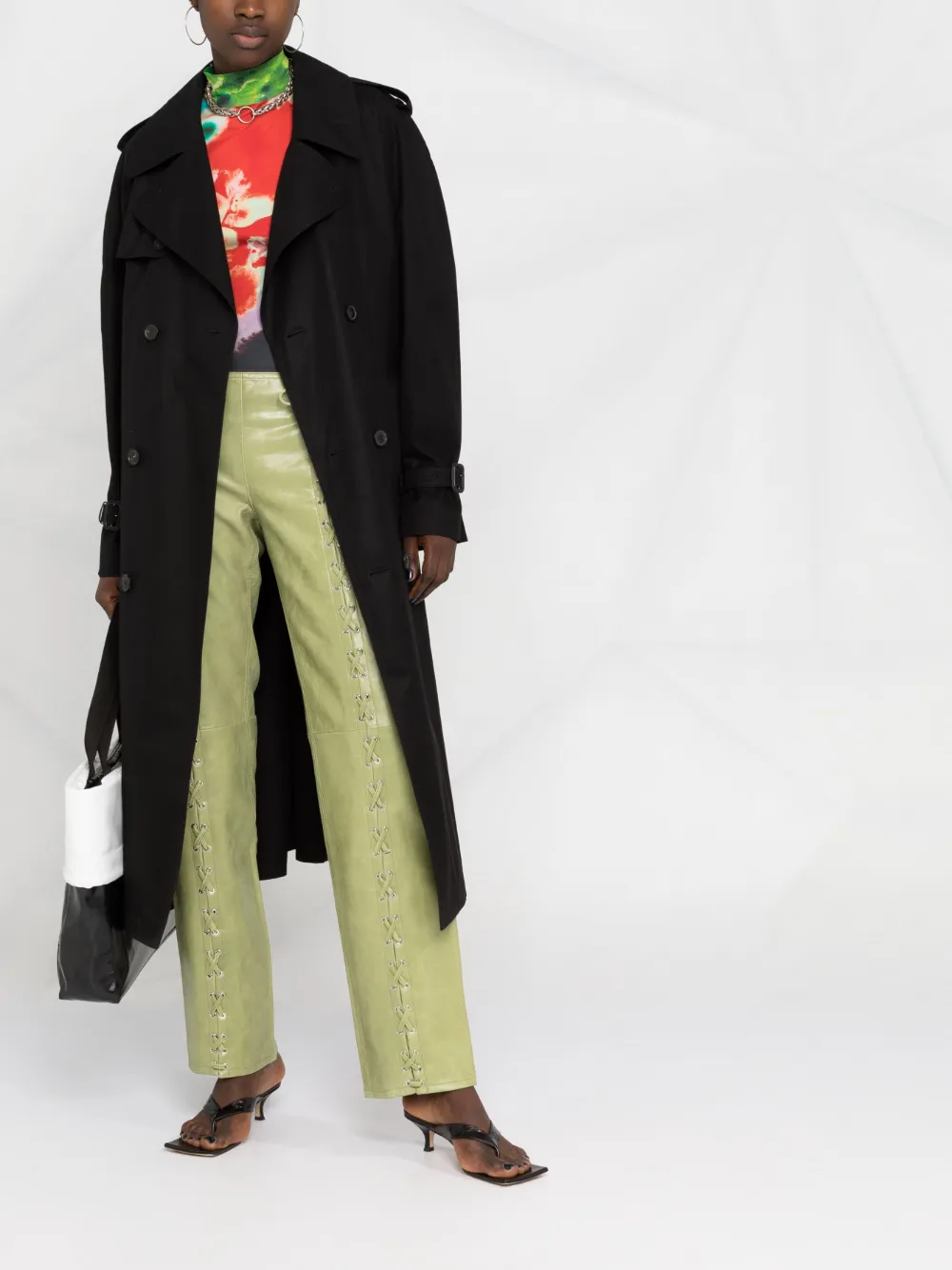 Lace-up Detail Trousers, now £354, Saks Potts – buy now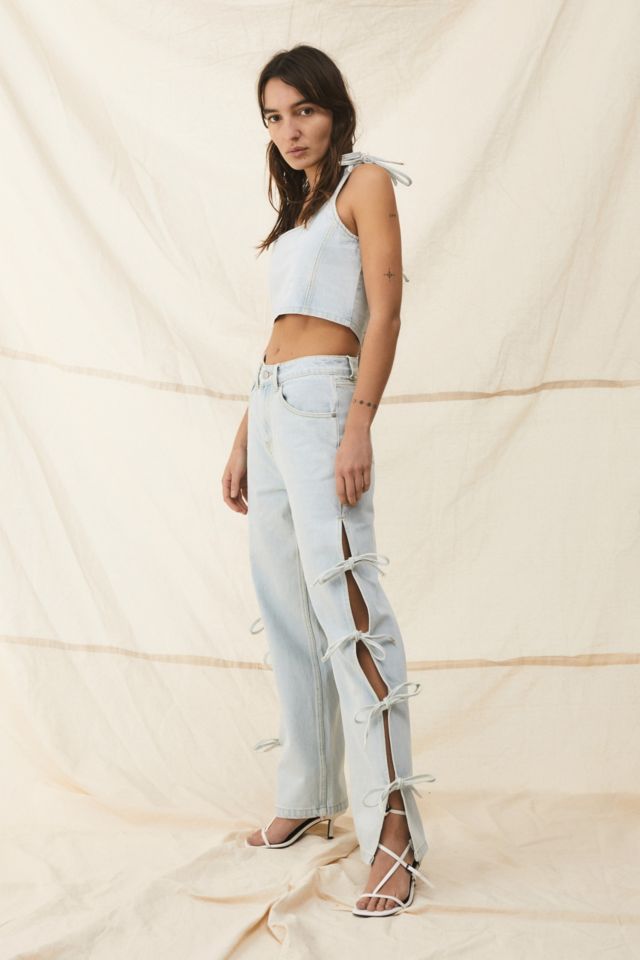 Milk It Tie-Up Detail Twin Jeans, £65, Urban Outfitters – buy now
Goldie Lace-up High-rise Flared Jeans, now £162, Zimmermann at The Outnet – buy now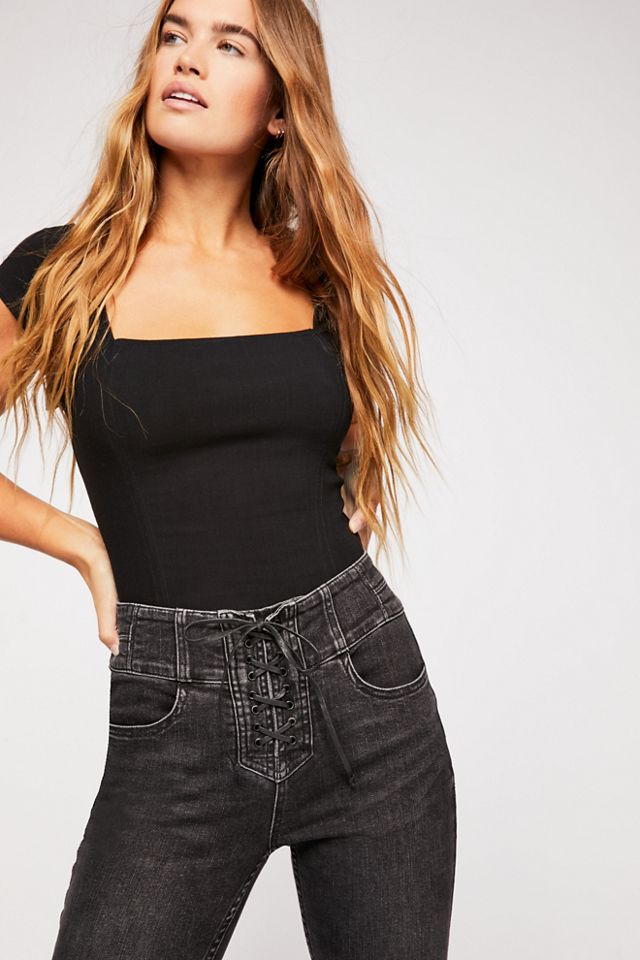 CRVY High-Rise Lace-Up Skinny Jeans, £88, Free People – buy now (available up to "35)
Lace-up Frayed Mid-rise Flared Jeans, now £195, Marques' Almeida at The Outnet – buy now
For fashion advice and chit-chat, join our Facebook group What To Wear Next or follow us on Instagram.
READ MORE: The body positive swimwear brands to get to know now
READ MORE: Struggling to get back to the gym? These colourful summer leggings will change your mind
Wear Next may receive a small commission if you click a link from one of our articles onto a retail website and make a purchase.