Last Updated on May 11, 2023
Have you got a thing for shoes? Then you'll love the pairs I've found from George at ASDA.
I used to get pulled into the shops as I was walking past after work, but now I work from home, this happens less and less. It could be good or bad, depending how you look at it – but for me, it's definitely bad.
Who doesn't love a spot of window shopping on their way home?! Now I usually do all my shopping online, but I recently discovered George at ASDA's shoe selection while I was doing my grocery shopping.
If you haven't spotted their dresses yet, you should – but what about shoes to go with them?
The supermarket brand has nailed the trends of the summer, like caged fisherman sandals, chunky mules and even ballet flats.
If you're on a budget, you're in luck. Many of their shoes come in at under £10, so you can save your pennies for the holiday drinks instead.
George became the first-ever supermarket clothing brand in Britain when it launched back in 1990. Over time, the brand's product line expanded to include George Home products, making it a one-stop shop for pretty much anything.
So if you're on the hunt for some shoes, check out my edit below.
READ MORE: Slip Into Style This Summer With These Beautiful Designer Slides
Wear Next may receive a small commission if you click a link from one of our articles onto a retail website and make a purchase.
Shop George at ASDA Shoes
Cream Raffia Ballet Shoes, £12.50 – buy now
White Mule Wedges, £17 – buy now
Bright Green Double Buckle Sandals, £7 – buy now
Tan Cross Strap Clog Sandals, £16 – buy now
Peach Squidgy Sliders, £8 – buy now
Tan Slingback Buckled Footbed Sandals, £14 – buy now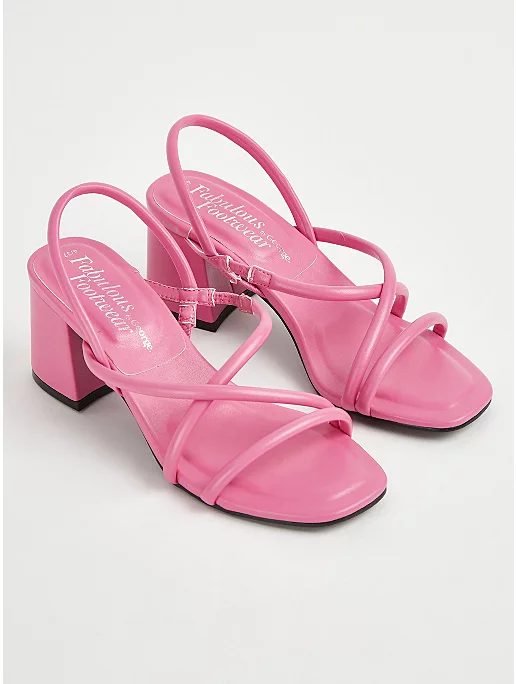 Pink Strappy Heeled Sandals, £15 – buy now
Cream Chunky Fisherman Sandals, £14 – buy now
White Metallic Heel Lace Up Trainers, £14 – buy now
Black Jute Platform Trainers, £12.50 – buy now
Tan Quilted Ballet Shoes, £10 – buy now
Black Bling Double Buckle Sandal Sliders, £14 – buy now
Tan Chunky Weave Mule Sandals, £12.50 – buy now
Black Suede Chelsea Boots, £18 – buy now
Brown Zip Slouch Boot, £20 – buy now
READ MORE: Can You Order George at ASDA Clothes Online?