Wearing a bra top out of the house might fill many with dread, but the bold and brave look is one of the biggest trends for spring – and it's surprisingly wearable.
As petrifying as the idea sounds, co-ordinated well it looks effortless and chic – not to mention comfy.
From sports bras, to leather and knitted bras, anything goes – and the key is layering.
We've found inspiration from our favourite influencers and designers to inspire you. Here's how to wear it.
READ MORE: The key sunglasses trends for SS21
Co-ordinated
This year knitted bra and cardigan co-ord sets have been easily available on the high street, offering an easy way to wear the trend.
Worn with high waisted trousers or jeans, it creates a casual look that's not quite as naked as you might think. Avoid low cut jeans if you want coverage.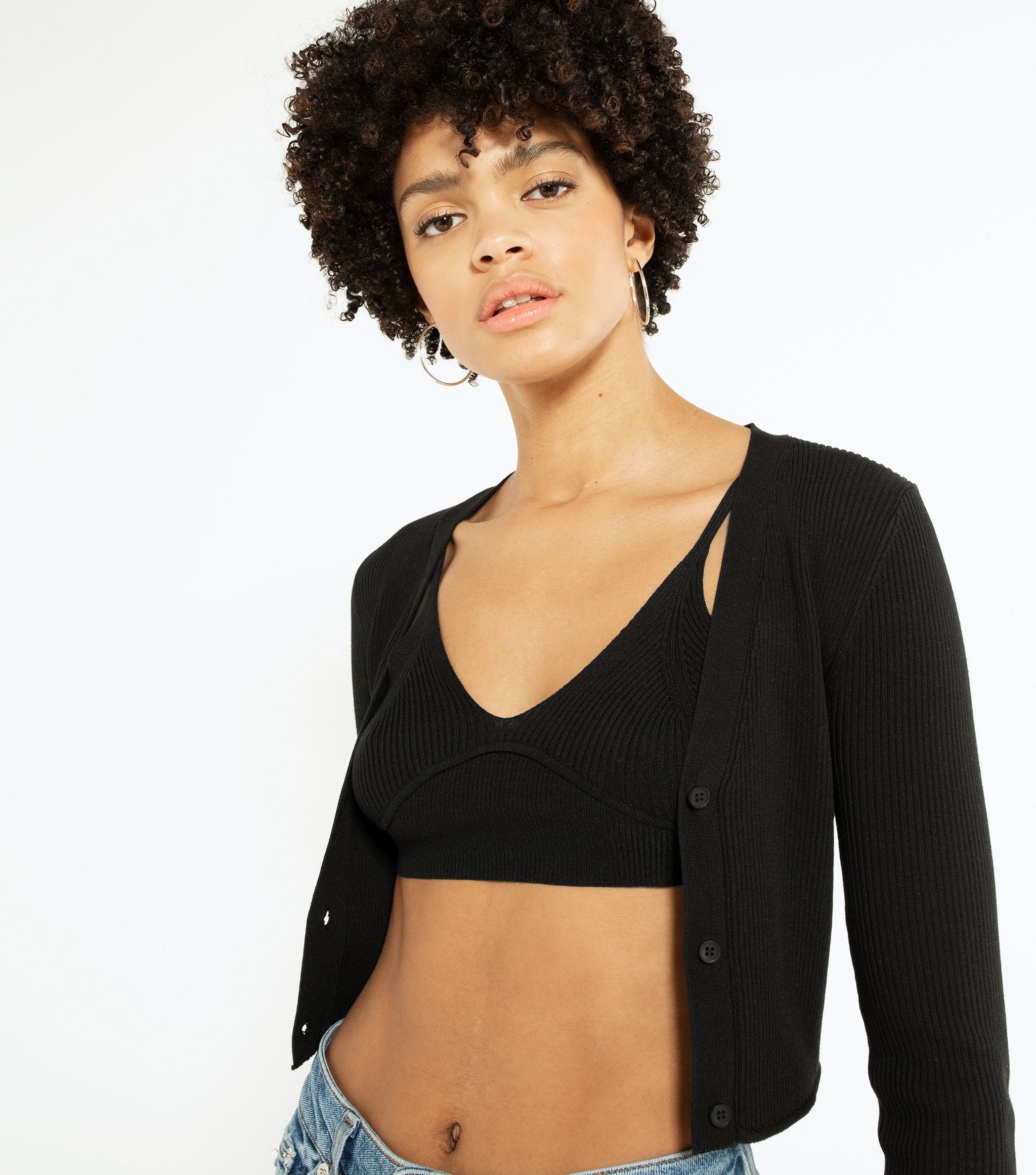 Black Knit Bralette and Cardigan Set, £25, Blue Vanilla at New Look – buy now
Casual
We've been living in loungewear for almost a year, so why stop now?
Keep it simple and team a sports bra with joggers and trainers.
Sports bra, £35, Girlfriend Collective at Net-A-Porter – buy now
Under a blazer
One of the most popular ways to wear the trend is under a blazer.
Not only does it dress up the look, but it also offers coverage.
Knitted bra top, £17.99, Zara – buy now
READ MORE: The sandals that will be trending this spring (and where to buy them now)
Over the top
For those who can't imagine stepping out in a bra (even with layers), bras look just as good worn over a tee or a dress.
Spotted at Simone Rocha's SS21 show, this is the best way to wear the trend if you don't want to show your skin – but it looks just as good.
Bra top, £15, Monki – buy now
Under a shirt
Whether you're looking to dress up or down, wearing a shirt with your bra top is the way to go.
Anything else you wear with it will inform the dress code, so add jeans or denim shorts for a casual look, or tailored trousers for a smarter vibe.
Ruffled glitter bra, £23, & Other Stories – buy now
For fashion advice and general chit-chat, join our Facebook group What To Wear Next.
READ MORE: We've found the best pieces in the sales so you don't have to
READ MORE: How to declutter and organise your wardrobe
Wear Next may receive a small commission if you click a link from one of our articles onto a retail website and make a purchase.