Dogtooth is one of the most timeless prints in existence – but what is it?
Sometimes referred to as dogstooth or houndstooth, it can be unclear what dogtooth actually means.
Here, we break it down.
READ MORE: What does monochrome mean?
What is dogtooth?
Dogtooth is a duo-tone print used in fashion, textiles, homeware, nail art and more.
Sometimes referred to as dogstooth, it's a pattern featuring broken checks or abstract four-pointed shapes. It's said to resemble the back teeth of a dog – hence the name.
It's often used in black and white, but other colours are also widely used.
What is the difference between dogtooth and houndstooth?
Dogtooth and houndstooth are often used to mean the same thing, but houndstooth generally refers to larger versions of the print and dogtooth, a smaller pattern.
Is dogtooth in style?
Monochrome is one of 2021's biggest trends, making dogtooth an easy way to wear the trend.
READ MORE: What does monochrome mean?
Outfit inspo
READ MORE: Trends 2021: What is dark academia?
Buy now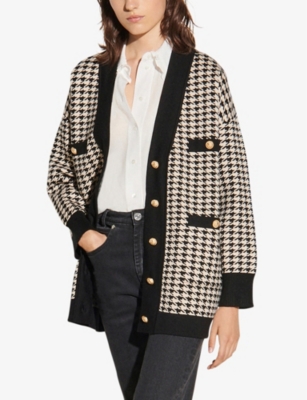 Cardigan, £279, Sandro at Selfridges – buy now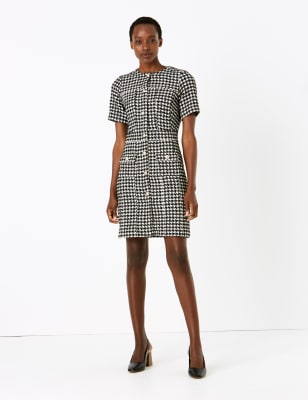 Dress, now £25, M&S – buy now
Jacket, £65, Sister Jane – buy now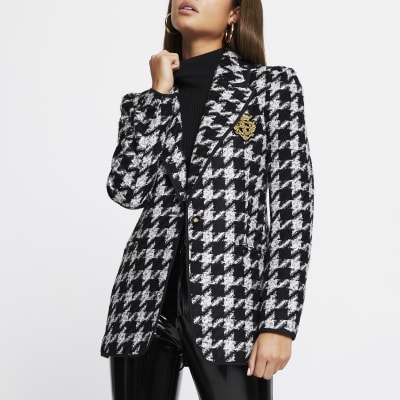 Blazer, £75, River Island – buy now
For fashion advice and general chit-chat, join our Facebook group What To Wear Next.
READ MORE: We've found the best pieces in the sales so you don't have to
READ MORE: 13 easy monochrome outfit ideas
Wear Next may receive a small commission if you click a link from one of our articles onto a retail website and make a purchase.