Last Updated on January 24, 2023
Racegoers will return in their thousands to Cheltenham this coming March, but the big question we're asking ourselves is what does one wear to Cheltenham races?
When it comes to the Cheltenham Races, knowing what to wear can be quite challenging. Unlike Ascot and other racing events, there is no official dress code. Sometimes the only thing worse than rules are no rules when it comes to the style stakes.
READ MORE: Everything You Need To Know About This Year's Met Gala
Luckily we've done our homework. Keep reading for our advice on how to nail the ultimate Cheltenham look.
Wear Next may receive a small commission if you click a link from one of our articles onto a retail website and make a purchase.
For fashion advice and chit-chat, join our Facebook group What To Wear Next or follow us on Instagram.
READ MORE: All The Best January Sales Happening Right Now That You Need to Know About
What to wear to Cheltenham Festival 2023
Cheltenham has its own unique style that differs to other racing events that take place over the summer in the UK.
Based in the Cotswold town it's all about smart country wear, which makes it the perfect opportunity to embrace country glamour.
As the races take place in March in the UK, it's almost guaranteed that it will be chilly and we're never safe from the rain, so chances are you'll have your coat on for the majority of the day. As a result, your outerwear will be your fashion priority.
The golden rule is to ensure you're wearing some combination including at least one of the following: tweed, tartan, houndstooth, feathers and fur. Other fabric favourites include colour block wool, leather and suede.
Comfortable shoes are a must too as you'll be on your feet all day, and chances are you'll be standing on grass at some point so this is no place for a high heel. We recommend boots with a chunky heel for optimum comfort for the day.
While it's also recommended you wear a cocktail dress, trousers can look just as chic as dresses (especially under a long coat), and jumpsuits are also another great option to stay warm and look great while doing so.
Although hats are not required, it's a perfect way to complete your racing day outfit. Colourful berets, felt fedoras and faux fur hats will ensure you look stylish and remain cosy all day.
READ MORE: Boots' £10 Tuesday Deals: All the Best Products On Sale Today You Won't Want to Miss
As seen on
Next up, here's some inspiration from regular attendees of the Cheltenham races.
READ MORE: 13 Incredibly Chic & Other Stories Items on Sale Now
Shop the Cheltenham look
Lydia Millen Heritage Tweed Belted Midi Dress, £207, Karen Millen – buy now
Cream Dogtooth Wool Longline Coat, £110, River Island – buy now
Short Tweed And Denim Dress, was £359 now £215, Sandro – buy now
Arta 2-In-1 Cropped Dress, was £249 now £149, All Saints – buy now
Check Tweed High Waist Wide Leg Trousers, £103, Karen Millen – buy now
Check Tweed Cropped Jacket, £127, Karen Millen – buy now
Stallion Print Silk Dress, £199, Whistles – buy now
Holly Long Belted Wrap Coat, £79, Nobody's Child – buy now
Pleated Long Dress With Ruffles, £329, Claudie Pierlot – buy now
Ladies Wool Tweed Poncho With Faux Fur, £80, Rydale – buy now
Mabel Houndstooth Oversized Coat, £279, All Saints – buy now
Pink Tailored Dress, £339, Maje – buy now
Trilby Hat Double Feather Band, £129, Holland Cooper – buy now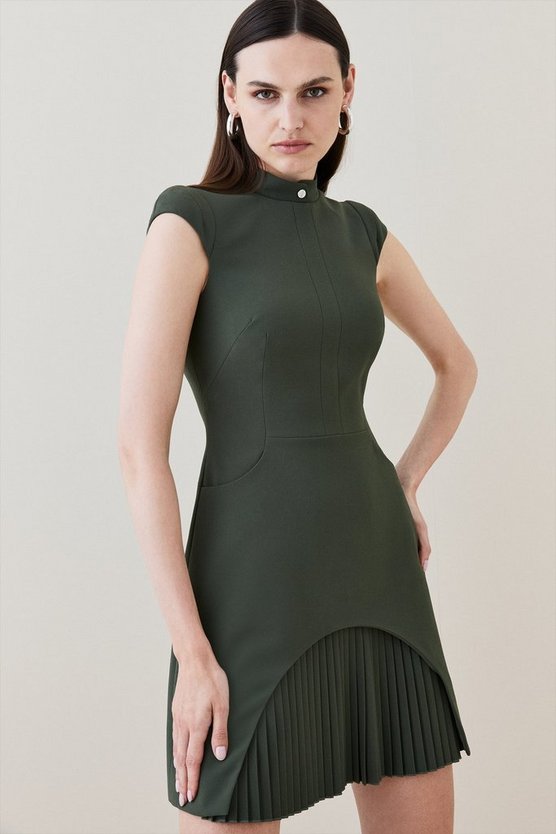 Military Tailored Dress, £124, Karen Millen – buy now
Wool Coat With Faux Fur Collar, £139, Zara – buy now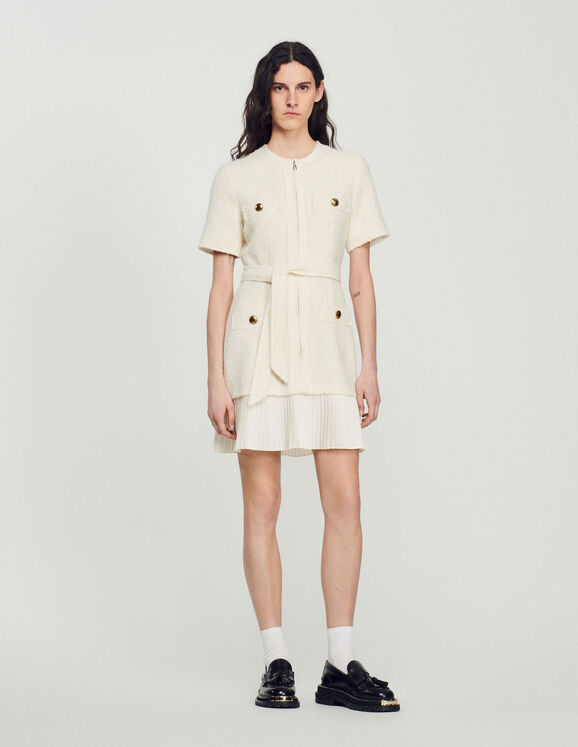 Tweed-effect woollen coat dress, £329, Sandro – buy now
Dogtooth Wool Blend Tailored Coat, £149.99, Mango – buy now
Faux Leather Dress, was £239 now £139, Hugo Boss – buy now
Rachel Stevens Stretch Crepe Tapered Trousers, £52, Oasis – buy now
Rachel Stevens Stretch Crepe Double Breasted Longline Blazer, £79, Oasis – buy now
Faux Fur Lapel Collar, was £75 now £37, Troy London – buy now