Last Updated on February 7, 2022
Looking to get your hands on products from Selena Gomez's Rare Beauty? I already have five items in my cart as we speak.
The singer has had a beauty brand since 2020, but this year she finally brought it across the pond to the UK.
READ MORE: Selena Gomez Just Launched Rare Beauty in the UK! Here's What You Need to Know
Since this month, you can buy the make up online and in stores from Space NK – and believe it or not, it's surprisingly affordable.
Selena's line starts at just £10, making it as affordable as some drugstore products we've known and loved forever. Harper's Bazaar even called the Rare Beauty blusher one of the best they've ever tried.
So let's look a bit closer at the new brand…
Follow us on Instagram and tag us in your best outfits to be featured!
Wear Next may receive a small commission if you click a link from one of our articles onto a retail website and make a purchase
How much is Rare Beauty?
Take note that Rare Beauty is a celebrity-owned brand whose positioning is mid-range. It's not super cheap, but it's definitely still far more accessible than the luxury beauty brands such as Dior Beauty, NARS, and Estee Lauder.
The products range from £10 for the Perfect Strokes Universal Volumizing Mascara to £28 for the Discovery Eyeshadow Palette.
The brand offers bundles and kits too. If you want to try out Selena's Faves, you can pick up the kit — which includes mini versions of the Positive Light Liquid Luminizer in Mesmerize, Perfect Strokes Volumizing Mascara in Black, Soft Pinch Liquid Blush in Joy, and Lip Souffle Matte Lip Cream in Inspire — for £29.
Is Rare Beauty sold in stores?
Yes. In the UK, you can shop Selena's brand at Space NK, while it can be found in select Sephora brick and mortar stores worldwide. It's also available online through the brand's website Rarebeauty.com and Sephora. 
You can check out all of its locations here.
Is Rare Beauty available in the UK?
After being available in only three countries in Europe when it launched (looking at you, Spain, France and Italy), Rare Beauty is now available in the UK and Ireland via Space NK.
The brand launched in February and it can be shopped online and in physical stores.
Is Rare Beauty cruelty-free?
The brand has been certified by the People for the Ethical Treatment of Animals' (PETA) Global Beauty Without Bunnies as cruelty-free and vegan.
Its products don't contain any animal-derived ingredients and the brand doesn't test on animals.
Selena has also reportedly shared that all the products are 'clean and easy.'
READ MORE: The Best of Beauty: 11 Cruelty-Free Brands That Never Test on Animals
Shop Rare Beauty products
Ready to try Rare Beauty? Start with the products below.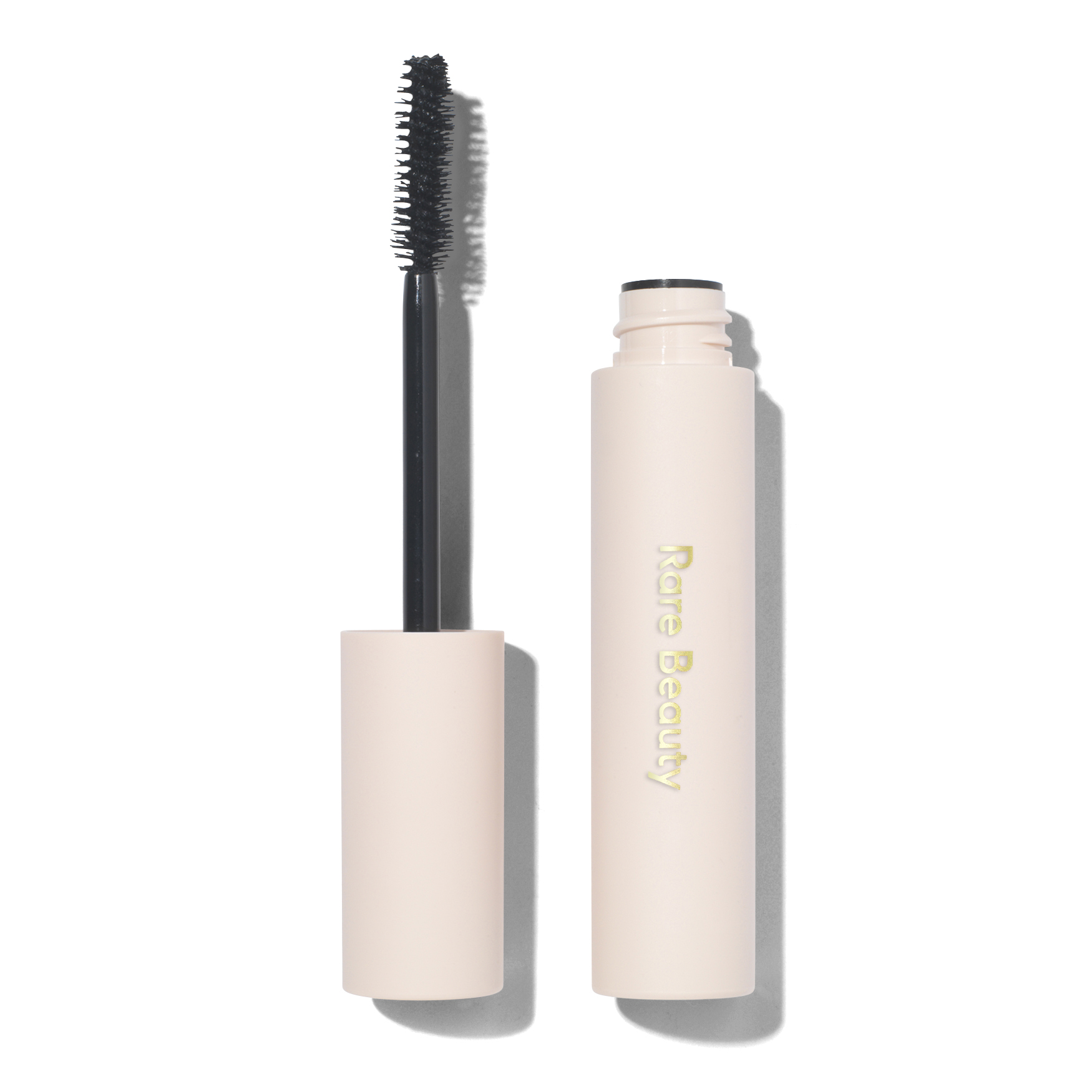 Perfect Strokes Universal Volumizing Mascara, from £10 – buy now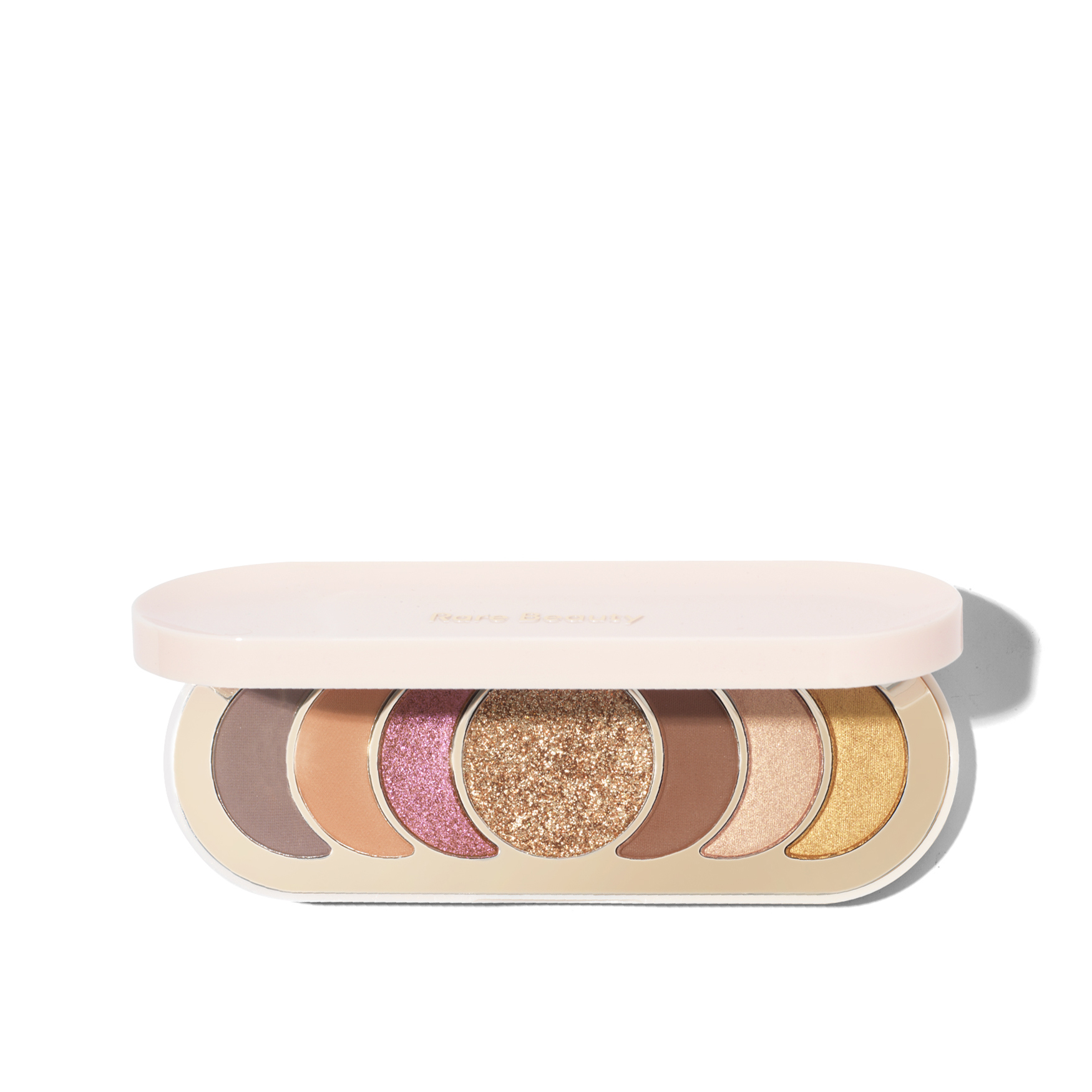 Discovery Eyeshadow Palette, £28 – buy now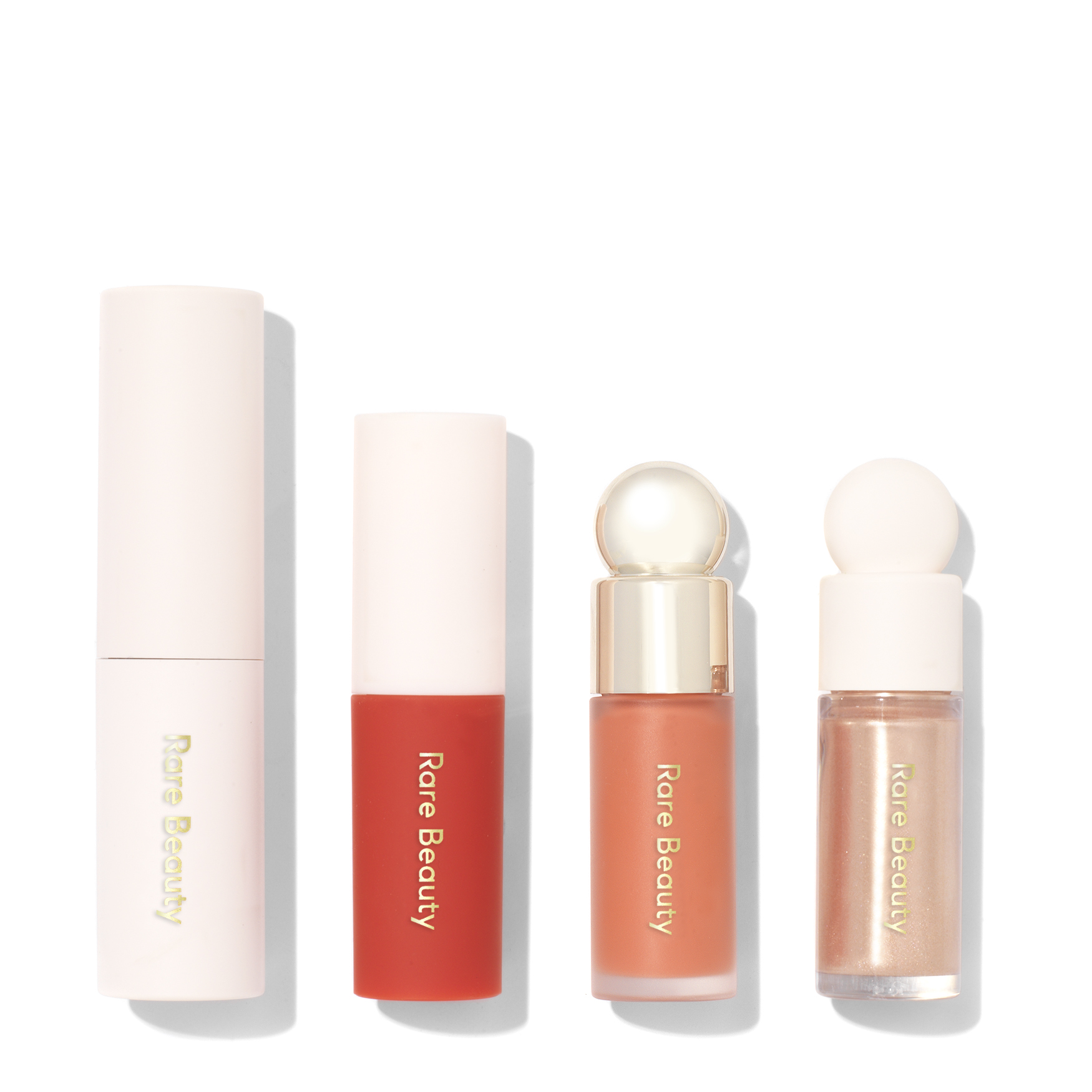 Selena's Faves 4 Piece Mini Set, £29, Rare Beauty – buy now
Always an Optimist 4-in-1 Mist, £23 – buy now
Stay Vulnerable Melting Blush in Nearly Apricot, £18 – buy now
Stay Vulnerable Glossy Lip Balm in Nearly Neutral, £16 – buy now
Soft Pinch Liquid Blush in Grace, £19 – buy now
Perfect Strokers Matte Liquid Liner, £17 – buy now