Back in the noughties checkerboard print was seen as 'emo' – but now the print is back with a revamp for 2021.
Whether it's black and white, multicoloured, on your jeans or emblazoned on your jacket, there are countless ways to wear checkerboard and it certainly doesn't have to be gothic.
While checks have been on trend for what feels like decades, this year the print has finally moved on and we absolutely love the new version.
With the help of some of our favourite influencers, here we show you how to wear it.
READ MORE: Leggings are back – here's how to wear them in 2021
When you think of checkerboard, chances are the black and white version comes to mind – but here Jazmine Rogers gives us a lesson in colourful dressing.
We can't get enough of her green and white checkerboard trousers from Australian brand Holiday The Label.
Another gorgeous twist on the original checkerboard print, Paloma Wool have created these super chic mixed check trousers.
The Spanish brand offer the knitted trousers in various shades, including a particularly eye-catching blue and red, and as a skirt too.
If printed trousers feel a bit too bold, opt instead for a bikini.
This set will be released in March from US brand Jonesy and is the perfect solution for those wanting to dip their toe into the trend.
This coat from STAND STUDIO seems to never leave our sight, but we're not complaining.
The faux-fur coat isn't just super stylish, but it's the warming solution we never knew we needed to this long, cold winter…and did we mention, it's on sale?
For lovers of print and colour, ditch the black and white checks and go for bright, bold pink – which, coincidentally, is another big trend for 2021.
The Ragged Priest also offer a slouchy blue denim version for just £55.
Buy now
Jeans, £35, One Above Another at ASOS – buy now
Coat, £399.20, Stand Studio at Lyst – buy now in size 10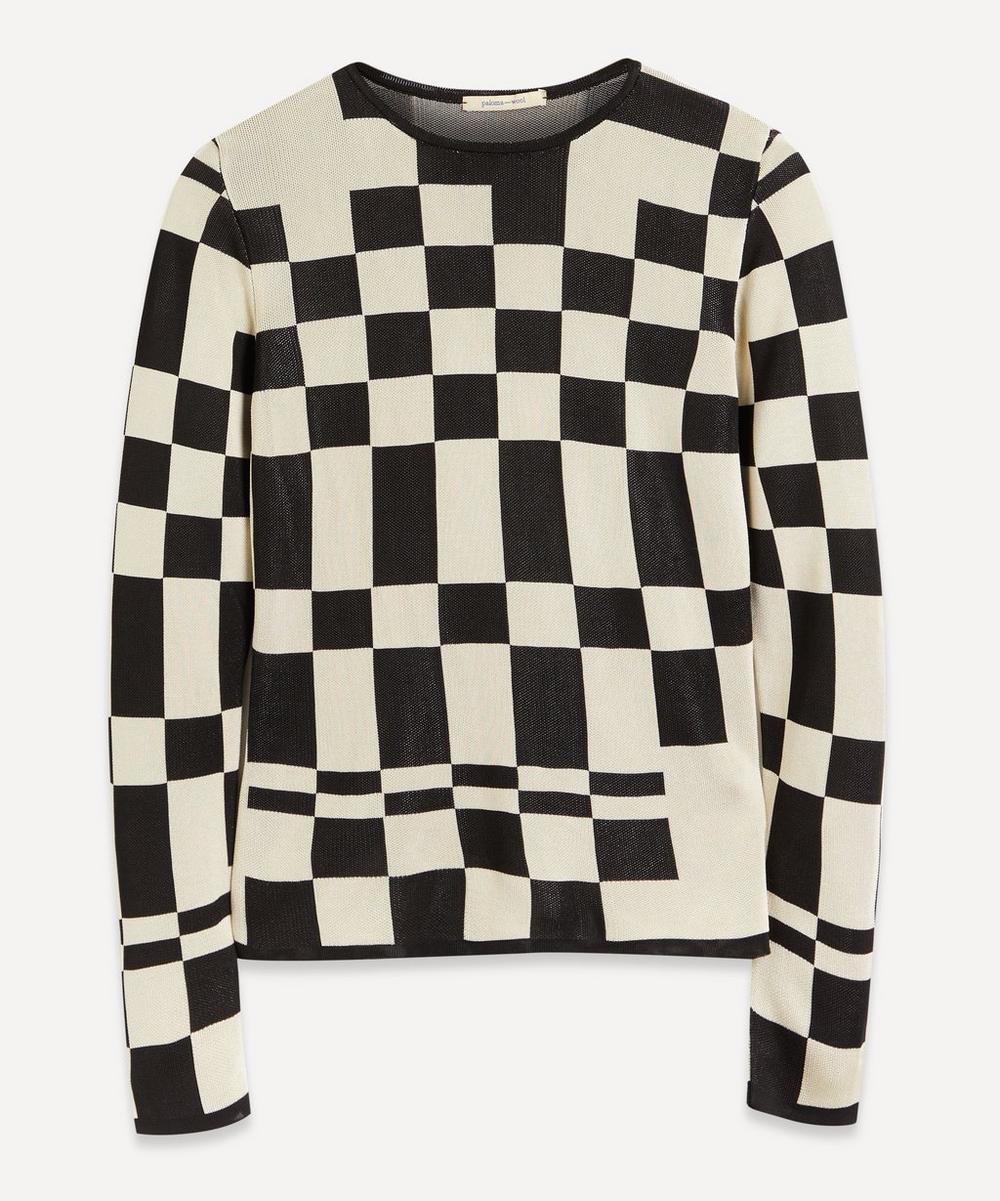 Top, £115, Paloma Wool at Liberty – buy now
Warped check trousers, £119, Lisa Says Gah! – buy now
Skirt, £107, Paloma Wool – buy now
For those of you feeling thrifty, we leave you with this brilliant video from @abbyontheinternet, who shows you how to create your very own version from a pair of old jeans.
For fashion advice and general chit-chat, join our Facebook group What To Wear Next.
READ MORE: How to repeat outfits and still feel brand new
READ MORE: 16 items to buy now to embrace cabincore
Wear Next may receive a small commission if you click a link from one of our articles onto a retail website and make a purchase.