Last Updated on February 24, 2023
If you're investing in a designer handbag, the most vital thing you need to know is that what you're buying is authentic and worth what dropping the dollar on. So how can you spot a fake?
It's getting more and more difficult to differentiate a real designer handbag from a fake these days as so much care goes into creating replicas.
READ MORE: I Looked Through Thousands of ASOS' Dresses – These 19 Really Stood Out
When you're buying designer products from resale sites, you also have the disadvantage of not being able to take a close look at the item in question.
You could see it another way though, as it's not necessarily your responsibility to prove the authenticity of a handbag you're buying online, but rather the retailer which is selling it on.
First and foremost, you should always buy from a reputable reseller that knows what they're doing – but if you're able to take a look at the product IRL, there are some key details you can look for to confirm it's real.
I spoke to Charlotte Staerck, CEO and co-founder of Handbag Clinic to find out what these are.
READ MORE: Is Buying a Designer Handbag Worth it?
Wear Next may receive a small commission if you click a link from one of our articles onto a retail website and make a purchase.
How to avoid buying a fake designer handbag
Buy from a trusted retailer
As mentioned, the easiest way to ensure you're not about to get duped is to buy from a retailer who knows what they're doing.
Charlotte says, 'Above all, always buy from a trustworthy source. That is my main piece of advice.
'There are some incredibly authentic looking fakes out there but the devil is in the detail. Every bag that comes through our Clinic goes through a thorough assessment and there are some key things we look for from hardware, leather and stitching to authenticity cards and serial numbers.
At Handbag Clinic we offer authentication reports for all brands we stock – from full reports with finite detail and photographic evidence, to a signed certificate or simple evaluation as to whether the bag is real or a replica.'
How to tell if a designer handbag is fake
Look at the stitching
Brands like Chanel have a very specific stitching pattern, so it's easy to check if a bag from the designer is real.
Charlotte explains, 'The stitching on a Chanel should always be neat and accurate and each inch of a Chanel stitching should have at least 10 stitches.
'Fake manufacturers will usually be looking for quick and cheaper ways to make a replica, therefore will usually have a stitch count of around eight or nine.
'Another mistake replica manufacturers sometimes fail to copy perfectly is the colour of the stitching. It should perfectly match the leather interior of the bag.'
READ MORE: The 10 Most Iconic H&M Designer Collaborations of All Time, Ranked
Check the serial number
Feel free to ask a seller questions about the bag they're selling, including where they originally bought it from and for the serial number.
Charlotte explains, 'If the photos aren't clear enough for you to get an accurate idea of the bag's authenticity, feel free to ask the seller some questions which should indicate its authenticity.
'If in doubt – ask where they bought their handbag. If they say Harrods, check to see if Harrods ever stocked that brand or style.
'It's also a good idea to ask the year they bought their handbag and check that the digits in the serial number correspond to the production year. If they're outside of that, it's definitely a fake.'
Look at the hardware
'The hardware colour should match the logo colour on the inside of the handbag,' she adds.
'When it comes to Chanel handbags, we also assess the interlocking CC's, which feature on the interior of a Double Flap bag. Each C should be 9mm wide and 1.5cm above the Chanel stamp.'
Shop pre-loved designer handbags
Check Tote, £345, Burberry at Handbag Clinic – buy now
2001 pre-owned Saddle shoulder bag, £3,788, Dior at Farfetch – buy now
Jackie vintage handbag, £235.93, Gucci at Vestiaire Collective – buy now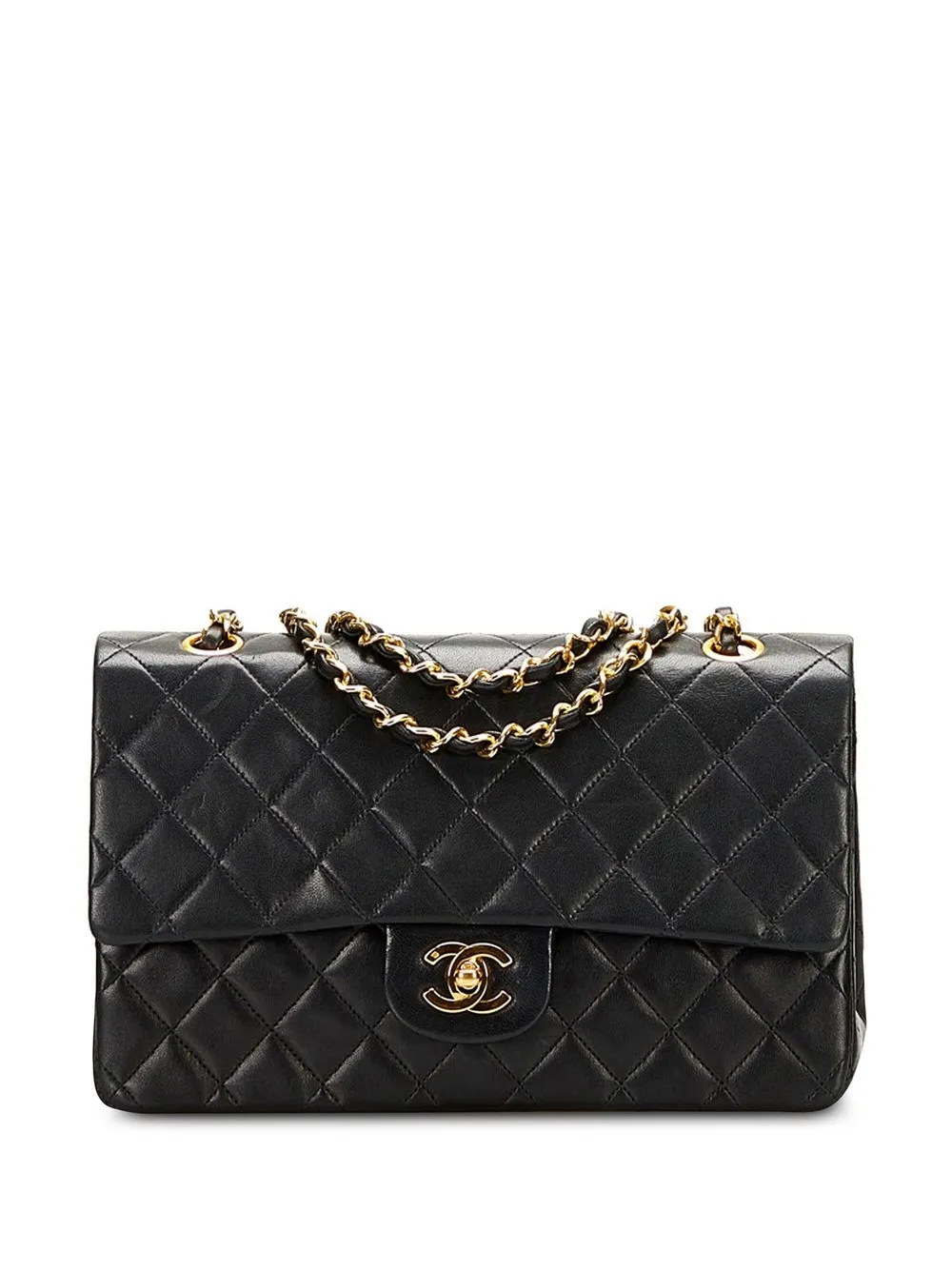 1989-1991 medium Double Flap shoulder bag, £4,832, Chanel at Farfetch – buy now
Baguette Glitter Handbag, £1,095, Fendi at Vestiaire Collective – buy now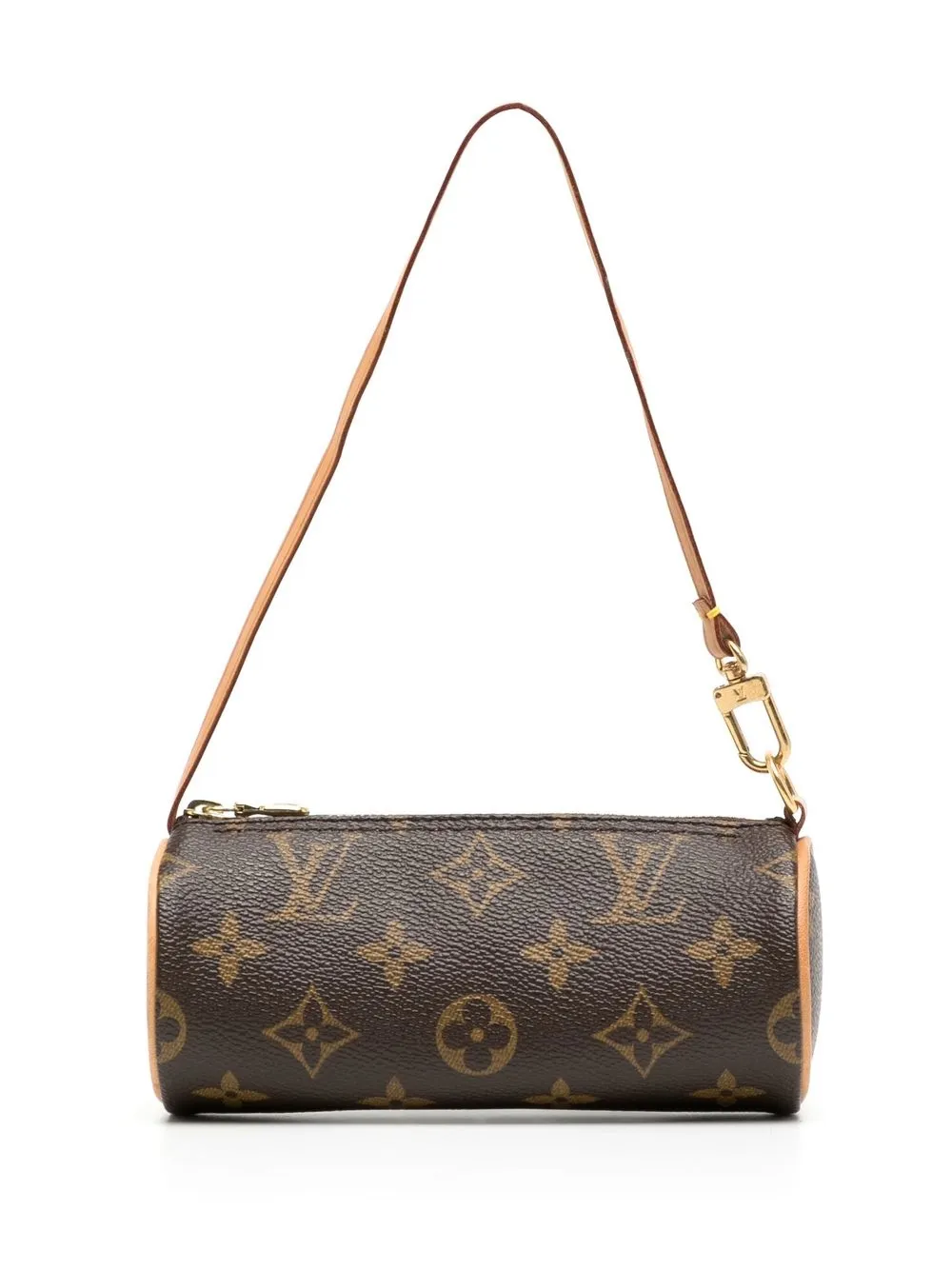 1990-2000s pre-owned Papillon mini bag, £594, Louis Vuitton at Farfetch – buy now