The beginning of September is always an exciting time to shop, the summer sales are coming to an end and thoughts turn towards autumn.
Much like adding a few new staples into your autumn wardrobe, it's a great time to think about your homewear too and give your place an update.
READ MORE: 13 of the Best Rattan Chairs Under £200 To Add a Touch of Boho To Any Home
Be that with a new table cloth, or moving a lamp into a different room and giving it a new shade. There are so many little things you can do that make a huge difference. So have a peep at my list below for some of the hottest transitional homeware pieces to glide you into next season. 
Wear Next may receive a small commission if you click a link from one of our articles onto a retail website and make a purchase.
The Interiors Edit
Sabre Brown Stainless Steel Bistrot Cutlery Four Piece Set, £55, Oliver Bonas
This is the cutlery I didn't know I needed. Tortoise shell has to be my favourite animal print, it's like leopard print but if it got a job in the city and had to start wearing suits to work – there is so much beauty in its subtlety.
After avoiding brown for a couple of years now, I'm starting to fall in love with it all over again, mainly because of how it looks next to playful colours like blue and pink.
Just imagine how this set would turn your dining table into a work of art if it was placed next to an orange ceramic bowl. 
Wiggle Print Tablecloth, £125, Olivia Rubin
The thought of summer coming to a close is a bit like getting the 'Sunday scaries' ahead of a long week of work.
Not many of us want to think about it getting colder, so if you're looking for a little bit of summer all year round then this Olivia Rubin table cloth is going to be just that. The multicoloured wiggle pattern can't do anything but bring a smile to your face. 
READ MORE: 15 Checkerboard Cushions to Spruce Up Any Home on Any Budget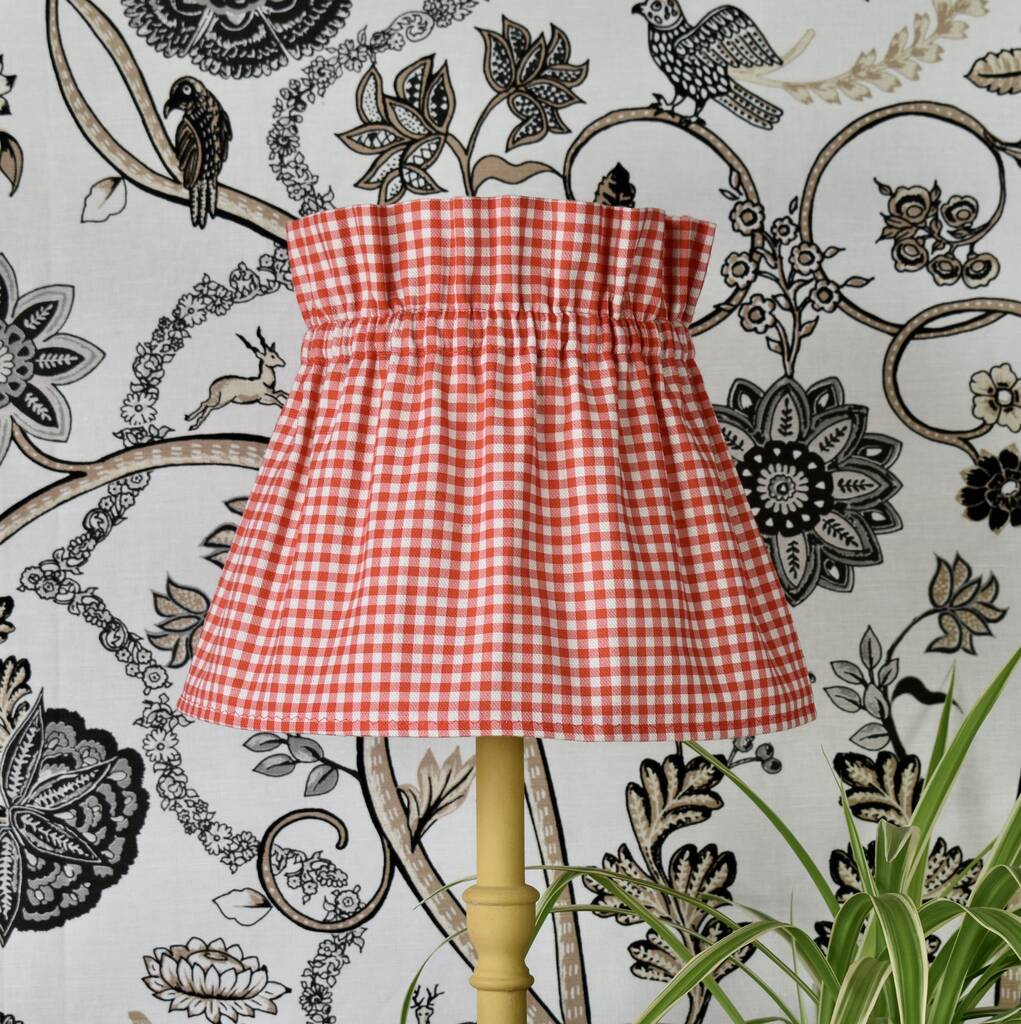 Dolly Red Gingham Scrunchie Lampshade, £40, Not On The High Street
Even if it is September, you'll be happy to hear I'm not over cottagecore just yet and nothing says 'I'm living my best flower picking, chicken feeding, horse riding, sunshine drenched life' better than this adorable gingham lampshade from Not On the High Street.
Switching out a few lampshades can be the perfect way to update your home without spending a small fortune and this frilly number would be the perfect addition to any lounge or bedroom. 
Contrast Rim Enamel Mug, £12.50, Toast
I didn't know I could be so in love with an enamel mug, but these from Toast have proved me wrong. They are in the most stunning shades and colour combinations.
If you're prone to accidents (as I am), then enamel is not only cooler than a hipster in Shoreditch, it's very practical too; knock these off your countertop at your Halloween party and it's probably going to survive the fall.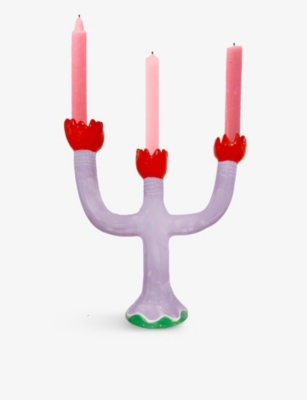 Tulip hand-painted ceramic candleholder 28cm, £160, Letita Rouget
Handmade (or handmade looking) ceramics are having a huge moment right now and I am all about it (I've been tempted a few times to have a go at making some myself).
For me, the more handmade-looking the better, which is why I am so obsessed with this wonky candelabra from Letita Rouget. Luckily, with pieces like this around my threat of starting a ceramics class myself can remain just that, a threat. 
Odger Swivel Chair, £115, IKEA
When I was growing up, swivel computer chairs were abominably ugly. Seriously, they were all oversized (not in a good way) black leather and white stitching.
Luckily, times have changed and there are some stunning swivel chairs out there, just like this IKEA number in the most perfect beige.
If I didn't already have a pink office chair, I'd be snapping this one right up. Or swivelling it right up, should I say?  
Cool Box, 10l, Orange, £115, MADE
Right, somebody invite me on a picnic quickly so I have an excuse to buy this cool box because, quite frankly, I've never seen anything so, well, cool!
The leather handles give it a luxurious edge and it's tall enough to house a bottle of champagne if you're in the mood for it. Cheers to that. 
READ MORE: 11 Stylish Fans That Keep You Cool (and Still Look Nice in Your Home)
I'de be lying if I told you that I haven't ordered this mug. To be honest, I'd be lying if I told you I hadn't ordered two of these mugs. Nothing has been added to cart and checked out quicker.
I love how the ridiculously oversized handle makes it look very un-high street. If anyone asks I found it on my honeymoon in Portugal, alright? 
Striped linen-blend tea towel, £3.99, H&M
This tea towel had me at 'linen-blend' … and then again at 'pink' (for £3.99 it's pretty purse-friendly too).
Stripes are one of the easiest prints to add into your decor; they're such a classic design and they look so smart against other prints.
If you're looking to add a little bit of something-something to your kitchen but don't know where to start, then these might be just the ticket. 
Prawn Beaded Napkin Rings Set of Two, £12.50, Oliver Bonas
These napkin rings from Oliver Bonas speak for themselves. Nine times out of ten, anything this novelty would be tacky and cheap looking but Oliver Bonas have smashed it out the park.
They'll be the perfect addition to any tablescape and the best conversation starter at a party. What more could you need, hey?