Last Updated on February 28, 2023
February has brought with it longer(ish) days, daffodils and some gorgeous new homeware pieces.
I've been across the internet and back again to find you some of my favourites. If I had the space (and a money tree) I would snap these up immediately.
READ MORE: The Best Scandi Interiors Brands To Have On Your Radar
The Interiors Edit
Strawberry Red Ring Dish, £6.50, Oliver Bonas – buy now
After having a good hard think about it, I've come to the conclusion that strawberries are the best-looking fruit.
There might be some more exotic-looking fruit out there…sure, but none are as pretty as the strawberry which is why I'm obsessed with anything strawberry shaped; this dish from Oliver Bonas is no exception.
Spiral Gin Glasses Set of Two, £27.50, Oliver Bonas – buy now
I've found myself collecting quite a few Oliver Bonas gin glasses; they're always so darn good-looking, I find it hard to resist.
The spiral-shaped glass gives these a very elegant finish. Wouldn't sipping a cocktail from one be the perfect way to see in the spring weather.
Set Of 4 Green Glass Tumbler Glasses, £49, Rockett St George – buy now
There is something about green glassware that wins over my heart and these green glass tumblers have done just that.
Look at these beauties; if they were on Tinder I would be swiping RIGHT.
Blue Wavy Frame Wall Mirror, £75, Rockett St George – buy now

For me, mirrors are one of the most important things you can have in a room; they add so much light and space – perfect if you want to brighten up a small, dark room.
This mirror is such a work of art it could do the job of adding light as well as being pretty to look at.
READ MORE: Give Your Home a Lick of Paint in This Trending Colour, Set to Be Huge in 2023
Set Of 4 Colourful Stripe Side Plates, £62, Rockett St George – buy now
I'm so obsessed with these plates I'm tempted to buy them and mount them on my wall.
Plus, I know my parents would hate it, yeah, even at 32 years old I still have a bit of teenage rebellion left in me.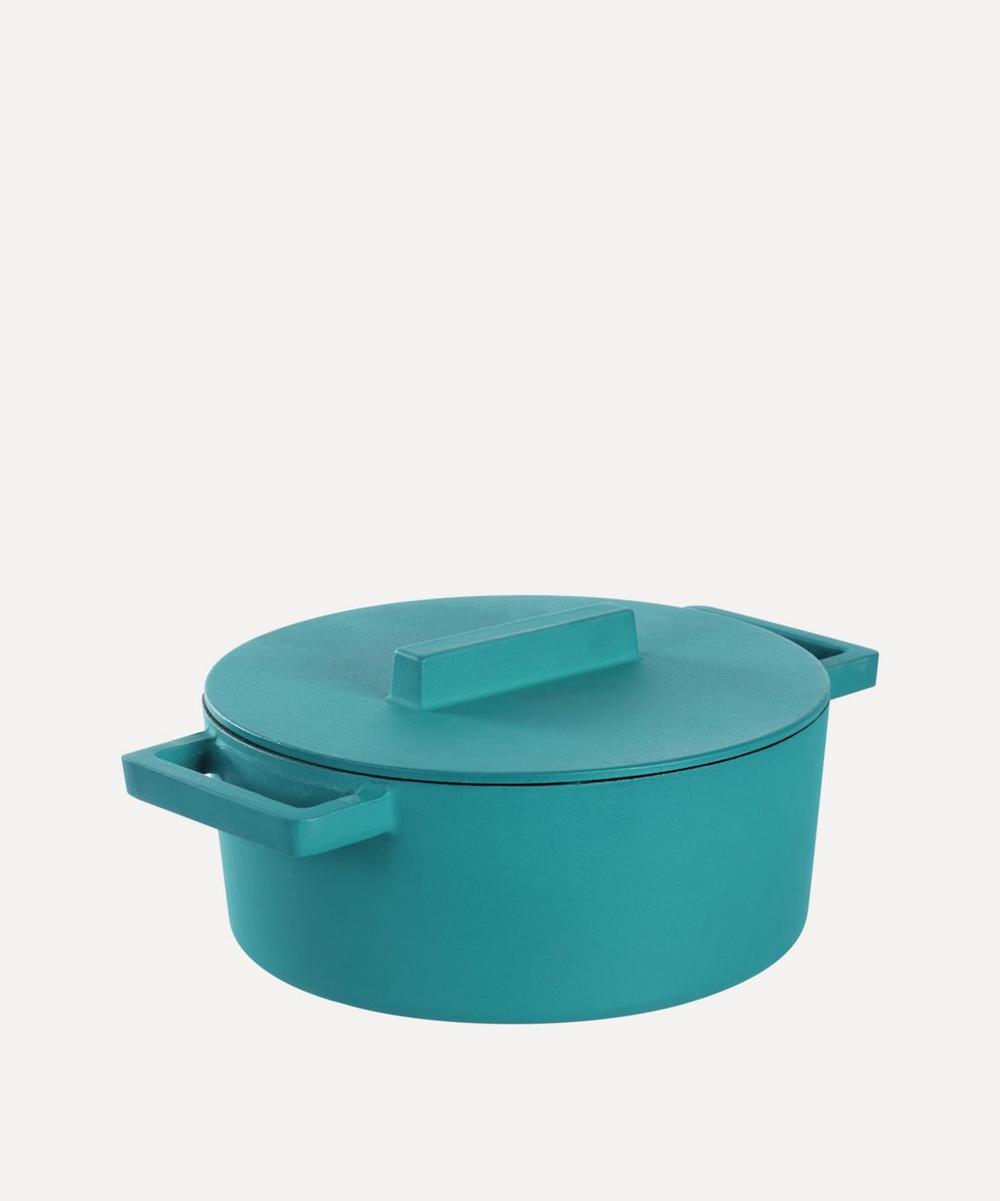 Terra.Cotto Round Cast Iron Casserole Pot, £175, Sambonet – buy now
It's not often you find yourself falling in love with a pot, but this Terra.Cotto casserole pot isn't just any pot – look at that colour, it's to die for.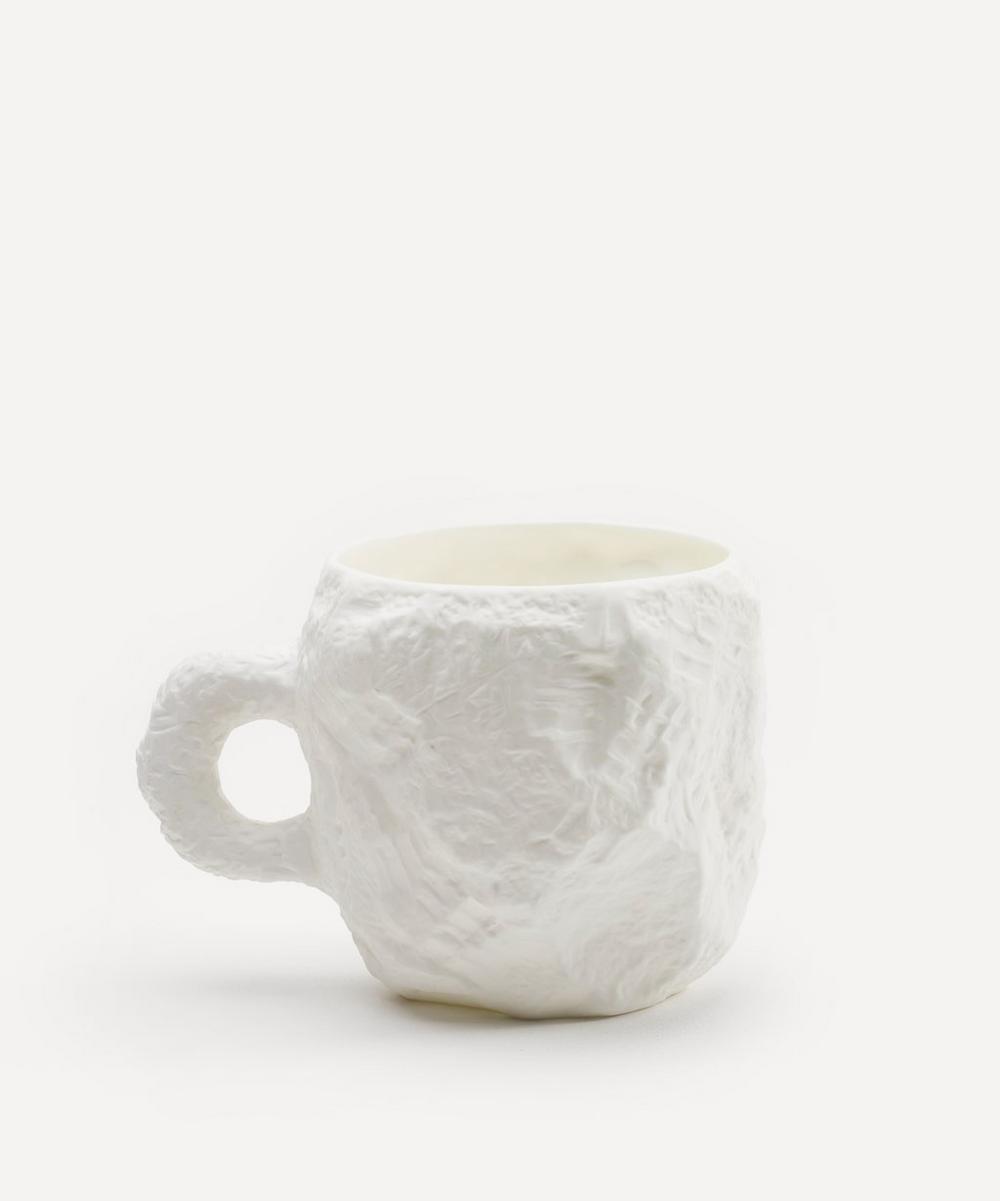 Max Lamb Crockery Mug, £65, 1882 LTD. – buy now
The fact that this mug looks like it's been reconstructed from a piece of paper is, well, I think anyway, what makes it so wonderful.
We've been in this homemade-looking interiors era for a while now and this mug has taken that to the extreme. I love it.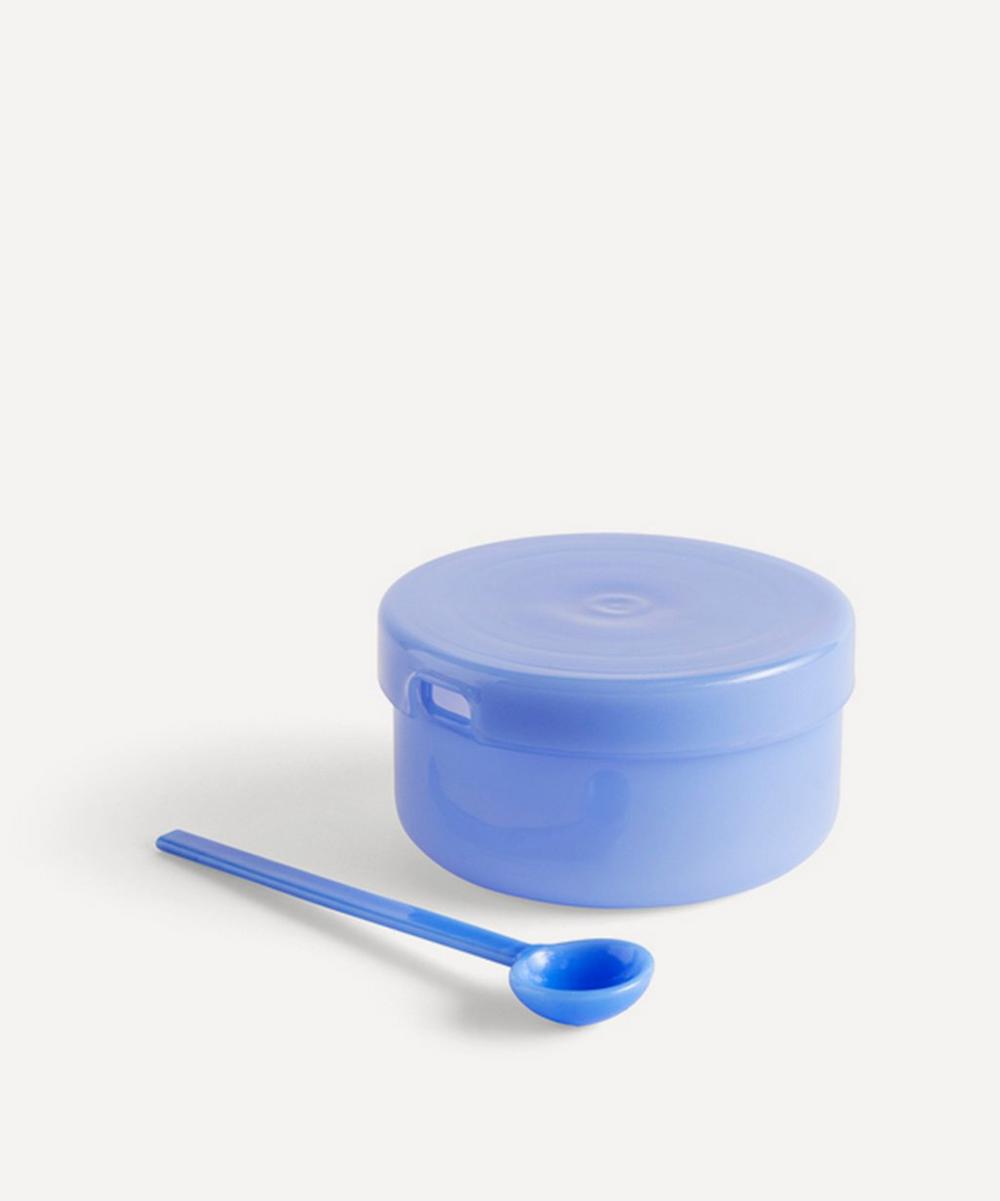 Small Borosilicate Bowl, £65, HAY – buy now
HAY can do no wrong in my eyes; they are my favourite homeware brand ever and this blue dish explains why. It's something so simple, yet so beautiful.
I want it and I want it now – scrap what I said before about needing more space.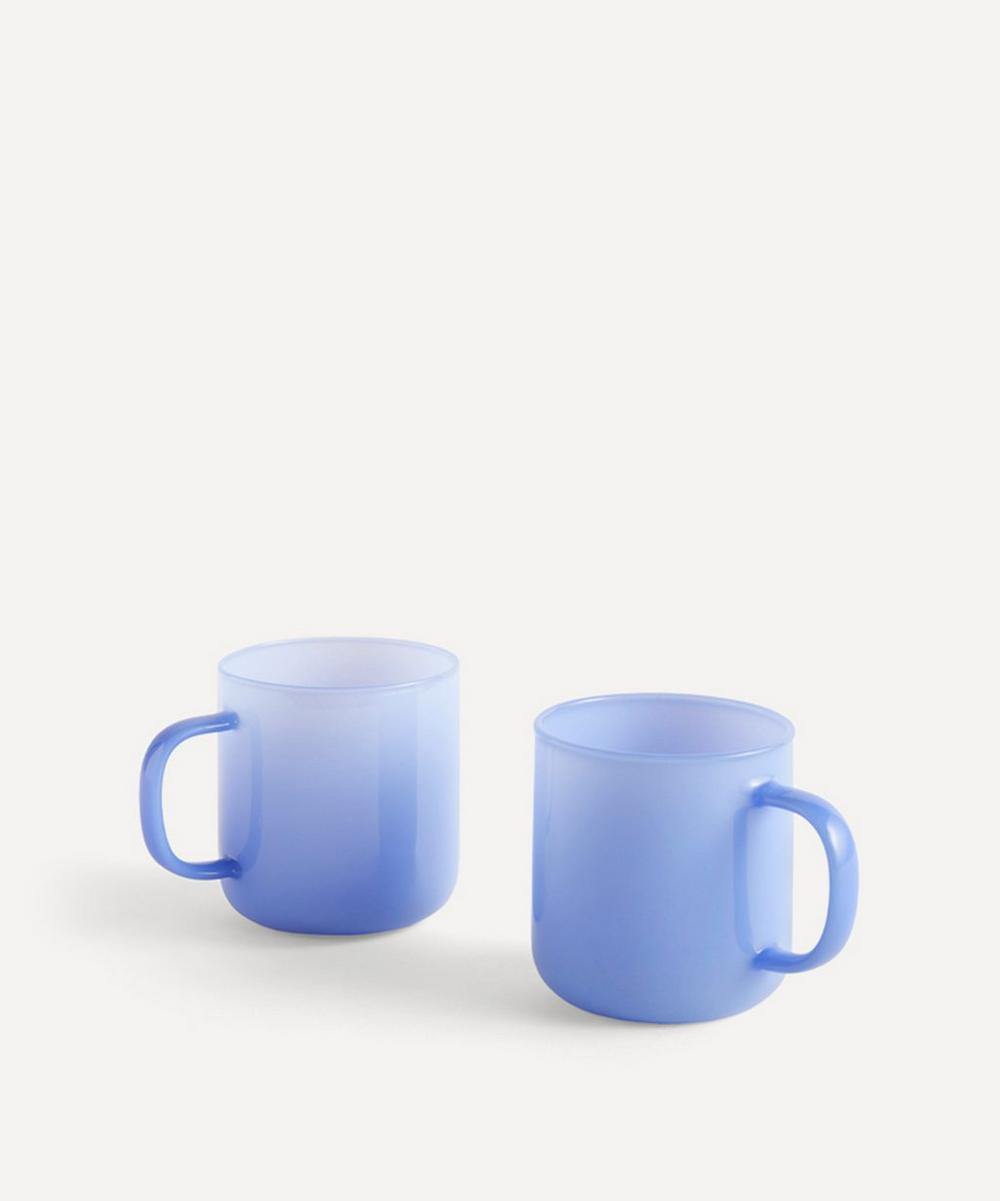 Light Blue Borosilicate Glass Mugs Set of Two, £65, HAY – buy now
I'll take the mugs to match while we're here, too.
READ MORE: H&M Home Has Nailed Every Single Interiors Trend For 2023 – These Are the Pieces You Need to See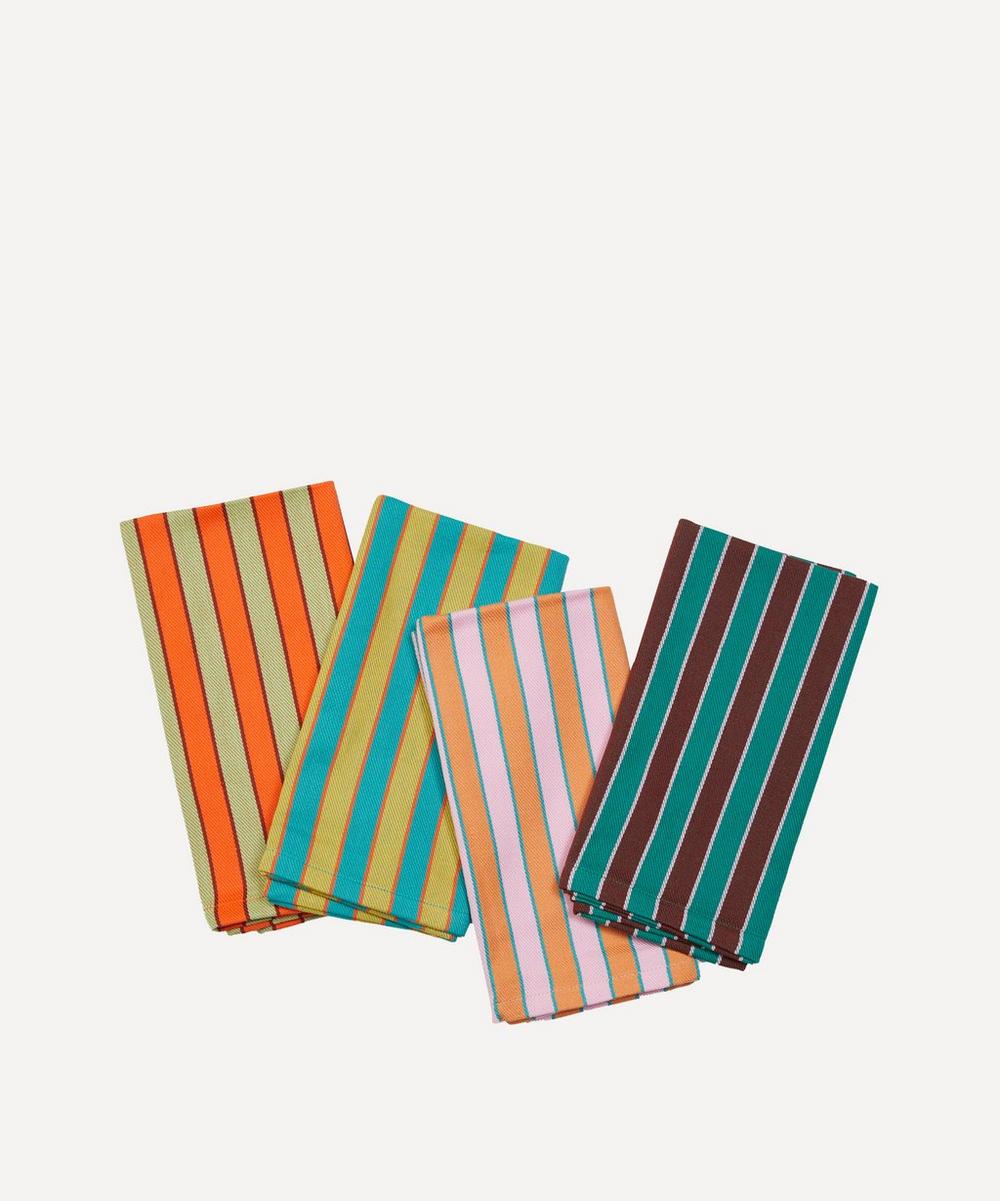 Stripe Napkins 50cm x 50cm Set of Four, £50, Dusen Dusen – buy now
This set of four napkins would add so much fun to your dinner table. I love how they come in four different colourways, encouraging us all to bring out our inner maximalist.
The quality is amazing and you can never have enough table linen in your life, can you?!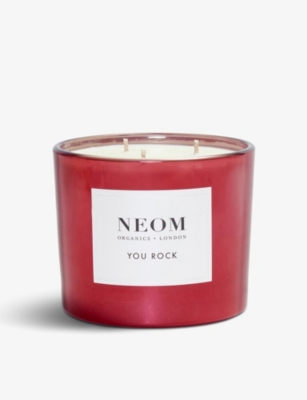 You Rock three-wick scented candle 420g, £50, NEOM – buy now
A pop of red is really fashionable right now in interiors and I think adding something very non-commital, like this candle, is a great way to indulge in that trend if you want to.
NEOM candles smell amazing and anything with notes of frankincense makes me extremely happy.
Ripple glass serving bowls set of four, £55, ferm LIVING – buy now
Wow. Wow. Wow – that's all.
Pink Tower Lamp, £310, Pulp Sculptuur at Glassette – buy now
Paper mache lamps might be a little marmite for some, especially when they're in this Barney-the-Dinosaur purple, but I think (in the right setting) they're really fun.
Each one of these is made by hand from recycled materials (minus the electrical parts) which is super cool.
Papier-Mache Tissue Box Cover, £35, Pulp Sculptuur at Glasette – buy now
If you don't want to dive right in with a full-size lamp then this striped tissue box is equally as joy-inducing. And who doesn't want their tissues to look this good?
Rust Bold Stripe Hot Water Bottle, £42, Chickpea at Glassette – buy now
My hot water bottle is my best friend, we've got through a long hard winter together so I have no reservations in recommending a hot water bottle to you too.
I love the skinny red stripes and the knitted material – it's so stylish.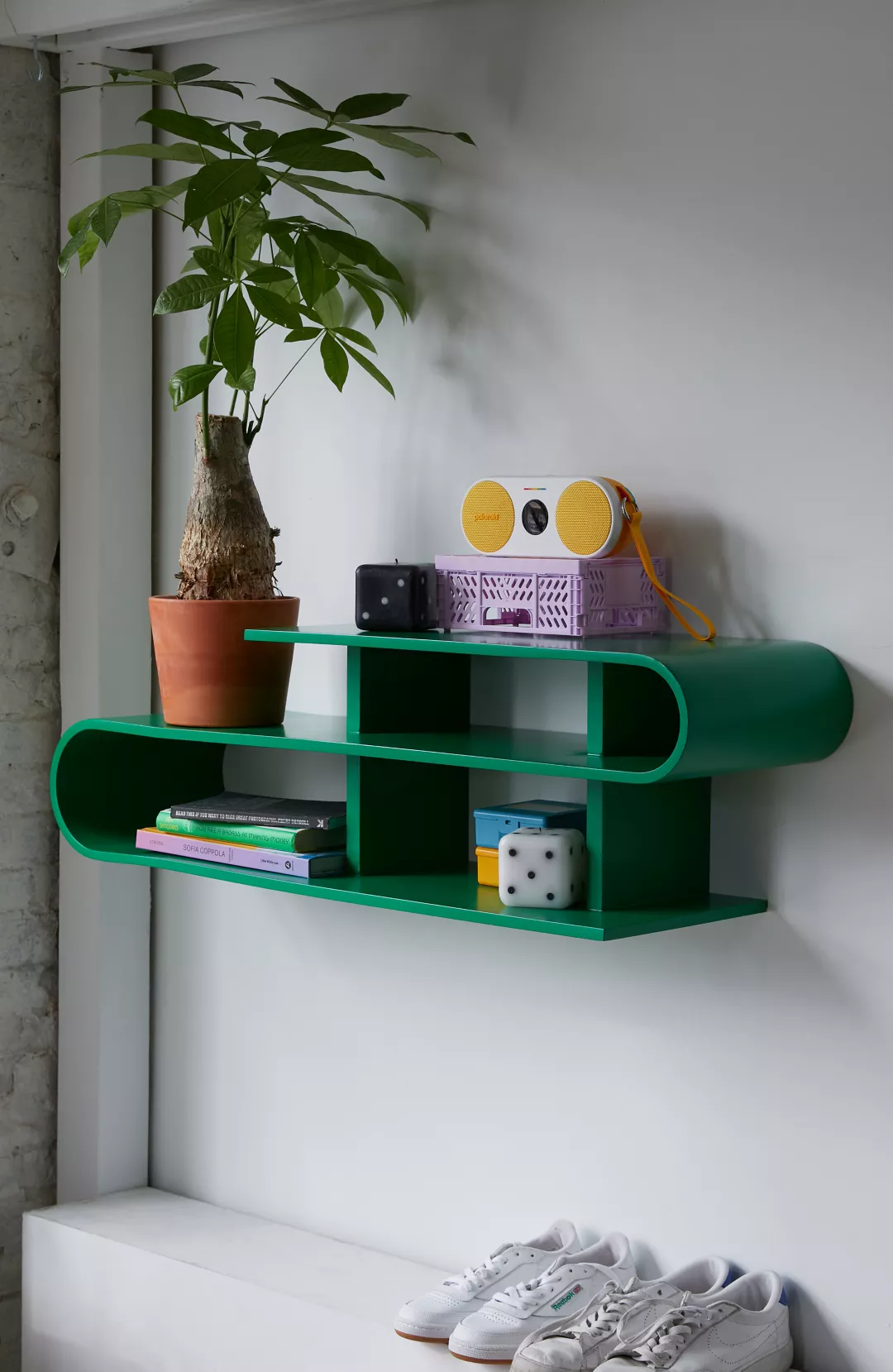 Maura Green Wall Shelf, £149, Urban Outfitters – buy now
I can't get over how cool this wall shelf from Urban Outfitters is; the design is stunning.
There are a number of ways you could style it up, even playing around with a monochrome look or pops of colour. Personally, I'm a huge fan of the green one, but the black and white are just as good.
Lindsey is a content creator and Founder of House House House.