Last Updated on October 23, 2023
Planning to order something from Massimo Dutti but want to know how their pieces fit before checking out? Here, I'm sharing everything I know about how the Inditex brands sizing works so you're not caught short.
Massimo Dutti became known for its classic take on menswear— think chinos, blue shirts, and brown suede shoes—but they rose to popularity by becoming the go-to place for chic womenswear. Their luxe designs are heavily inspired by the sleek, tailored style of Northern Italy, which many high-end brands are from.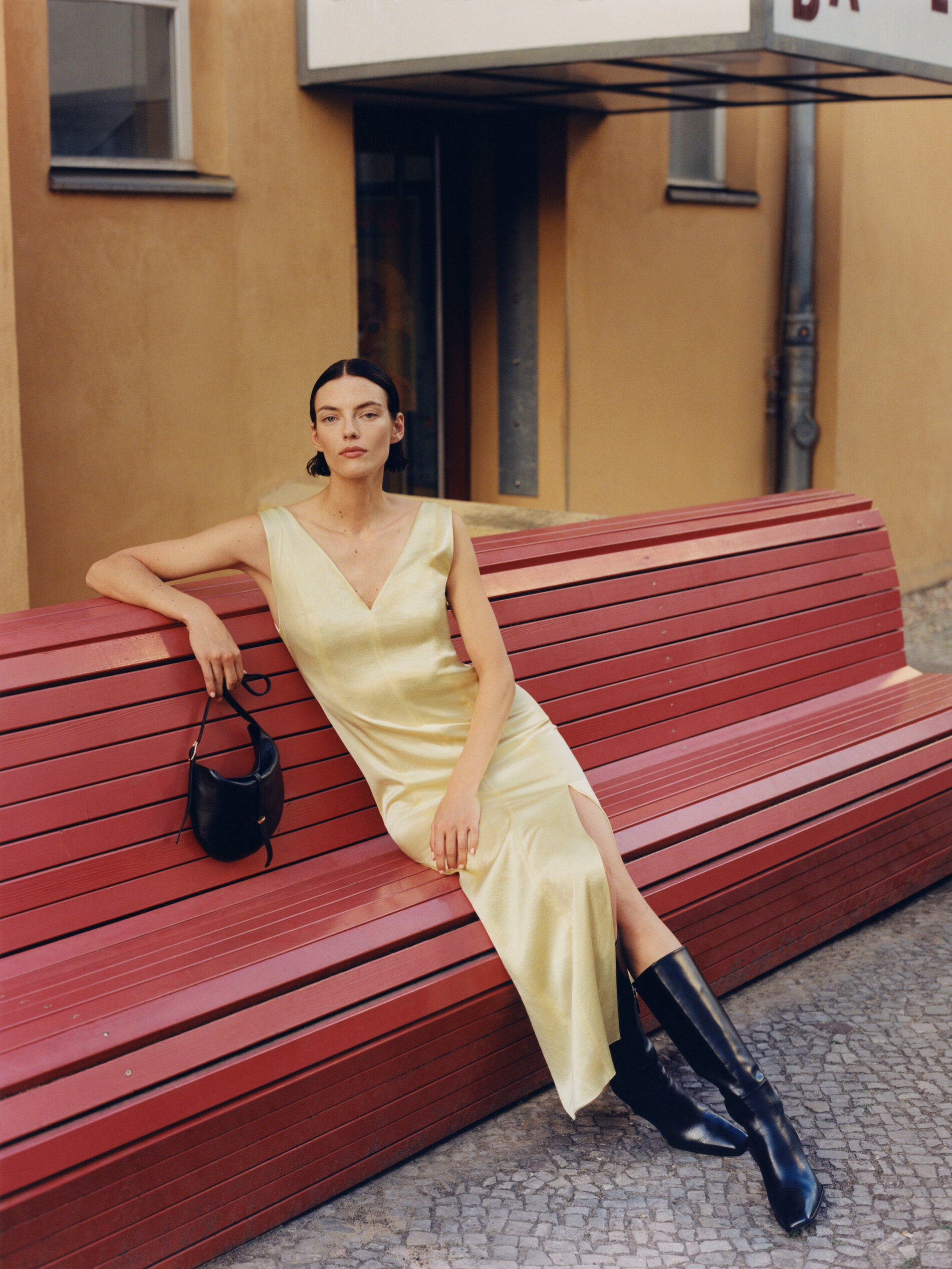 Under the same company as Zara—Inditex Group in Spain—Massimo Dutti stands out from other brands for its sophisticated touch on basics and highly stylised clothes that can compete with pieces from luxury brands. Even their shop windows exude the same modern elegance as high-end stores.
I'm still surprised that they offer clothes that look like something from a Prada or Chanel campaign for purse-friendly prices. But are they true to size?
Their parent company Zara has been criticized for their unrealistic sizes, which can make anyone worry about buying clothes from Massimo Dutti—even if their designs look great. I know you want to know which size you should get, but it's always better to go in-store to try different sizes before buying something.
Many of us are busy so we usually buy online, where it's harder to gauge if the sizes would fit you once it's delivered. To help you out, here's everything you need to know about Massimo Dutti's sizing. Next, check out our size guides to Zara, H&M and Mango.
Wear Next may receive a small commission if you click a link from one of our articles onto a retail website and make a purchase.
Does Massimo Dutti's sizing come up small?
As well as my own personal experience, reviews suggest that Massimo Dutti has the same sizing issue as Zara—their clothes come up small. Although it's not as extreme, many people had to get their tops and blouses a size up.
One Twitter user even complained about how she had to buy an XL despite being medium or large at most stores. Massimo Dutti's official account replied that their size guides follow standard European sizing, which can tricky when converted to different size guides. When it comes to trousers, they come up fairly true, but it's still advised to try two different sizes just to be sure.
Even though the brand has a few sizing issues, many of its customers praise the brand for its high-quality pieces—so having to try a few different sizes to find the best fit is a small price to pay I guess! If you want a perfect fit, they also offer Personal Tailoring services. All you need to do is visit any of their shops to get a custom tailored suit or shirt.
What size do Massimo Dutti models wear?
Massimo Dutti don't disclose the sizes the models are wearing. We can assume they are small, but it doesn't necessarily matter. Stylists often pin clothes on models to ensure they look their best in the photos. It would be best to refer to specific product descriptions for exact measurements of the pieces you want to buy.
What is size L in Massimo Dutti?
Massimo Dutti's sizing is based on standard European sizing, so a size L converts to a European size 42, which they confirmed on X – formerly known as Twitter.
If shopping in the UK, the sizes are offered in regular UK sizes, from 6 to 18.
Do Massimo Dutti coats run big or small?
The coats are relatively true to size. However blazers and jackets run small. When it comes to length, the brand mentions the back length of the coat or jacket in its product descriptions.
Are Massimo Dutti shoes true to size?
They also have great shoes, and they're pretty true to size. However, you may need to size up for pumps and heels if you have wide feet. Massimo Dutti doesn't do half sizes.
Massimo Dutti size guide UK
When you click on a specific product, you can see its size guide. Since the brand follows a European standard, it can get confusing when converting it to UK sizes.
Looksize also has a detailed size guide for Massimo Dutti. From shoes to dresses, you can find everything you need to know. You can also click the 'Discover Your Size' option in their product descriptions if you want something a little more accurate.
Does Massimo Dutti have plus size collections?
Massimo Dutti doesn't have a dedicated plus-size collection, however, they do offer 2XL sizes which is a size 40 in the UK. The brand does run small, so there's a chance that it's not true to size and there aren't other options for sizing up.