Tie dye was big last year and it's going to be even bigger in summer 2021 – but what exactly is it?
Hailey Bieber, Rihanna and Jordyn Woods count themselves as fans of the look, with all of them wearing versions of it on social media.
Here, we explain exactly what tie dye is, how it's done and its history.
READ MORE: What is dogtooth?
What is tie dye?
Tie dye is a hand method of producing patterns on garments and textiles by tying parts of it to shield it from dye.
It's used on a variety of garments, but in 2021 we're seeing it mostly on loungewear, t-shirts, face masks and socks.
It can be done easily at home, but many retailers sell tie dyed garments too.
How is tie dye done?
Tie dye is done by wrapping a garment in rubber bands, soaking it in water and adding dye to it to create a pattern. You leave the garment to dry in wrapped plastic, then wash it.
For an in-depth look at how to tie dying at home, read our step-by-step guide here.
READ MORE: What is gingham?
What type of dye is used for tie dye?
You can use a variety of dyes.
Natural dyes may be used, such as turmeric and beetroot, but we recommend using powder dyes such as Dharma Dyes.
Where did tie dye come from?
Many expect tie dye to have originated in the US in the 60s, but the earliest record of tie-dye is from China and Japan.
The technique was first used as far back as the 6th century during the T'ang Dynasty in China and the Nara Period in Japan.
At this point in history, natural dyes such as flowers, berries and leaves were used.
It can also be traced back to the same era in India, when another type of tie dye called Bandhani was practised. Bandhani involves plucking cloth with the fingernails into many small bindings before dipping it in dye to form a figurative design. 
Buy now
Amaze Printed Sweatshirt, £35, Weekday – buy now
T-Shirt, £16, ASOS – buy now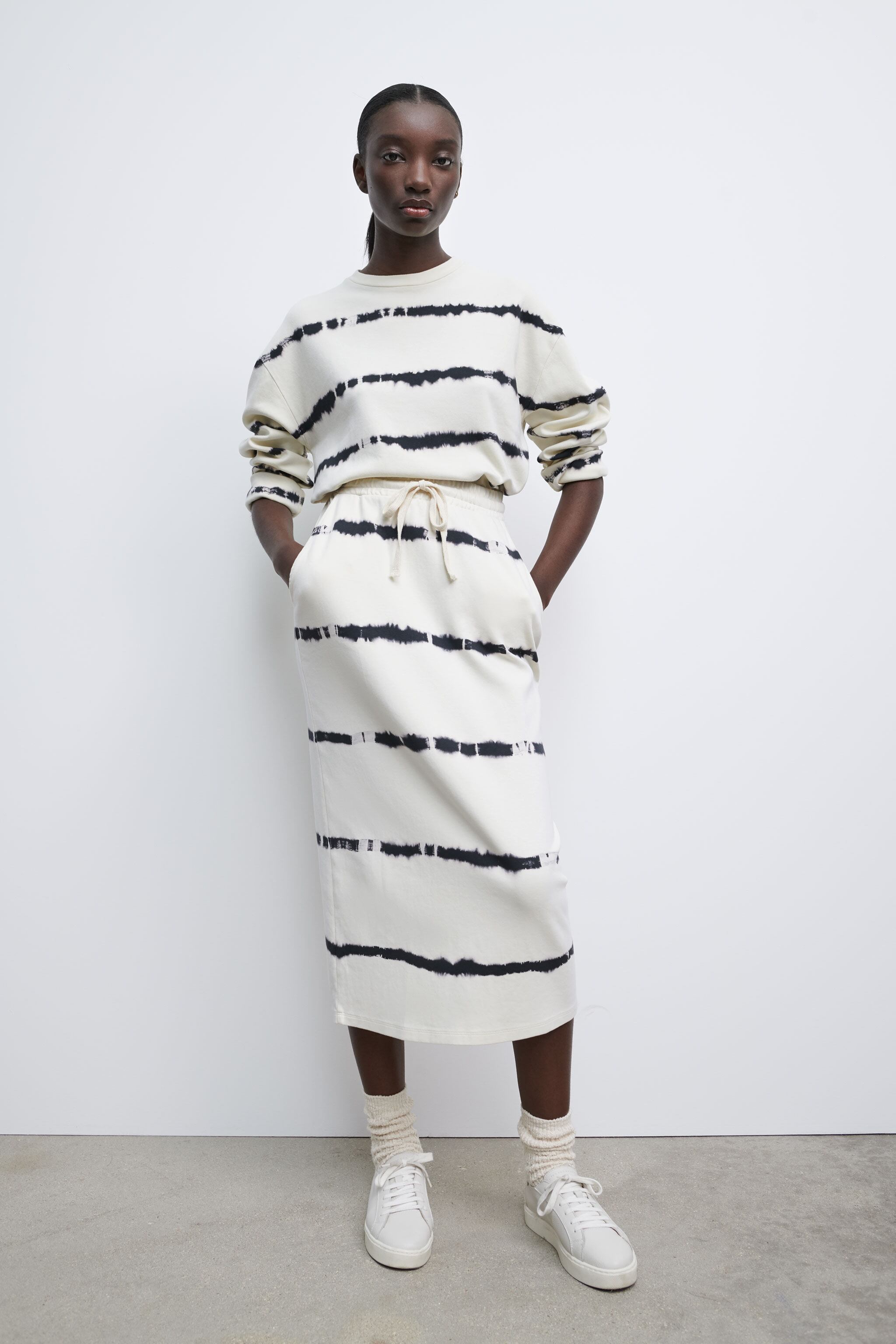 Sweatshirt, £19.99, Zara – buy now
Skirt, £19.99, Zara – buy now
Tie Dye Roll Neck Top, £17.40, Warehouse – buy now
Long-sleeved top, £45, Cos – buy now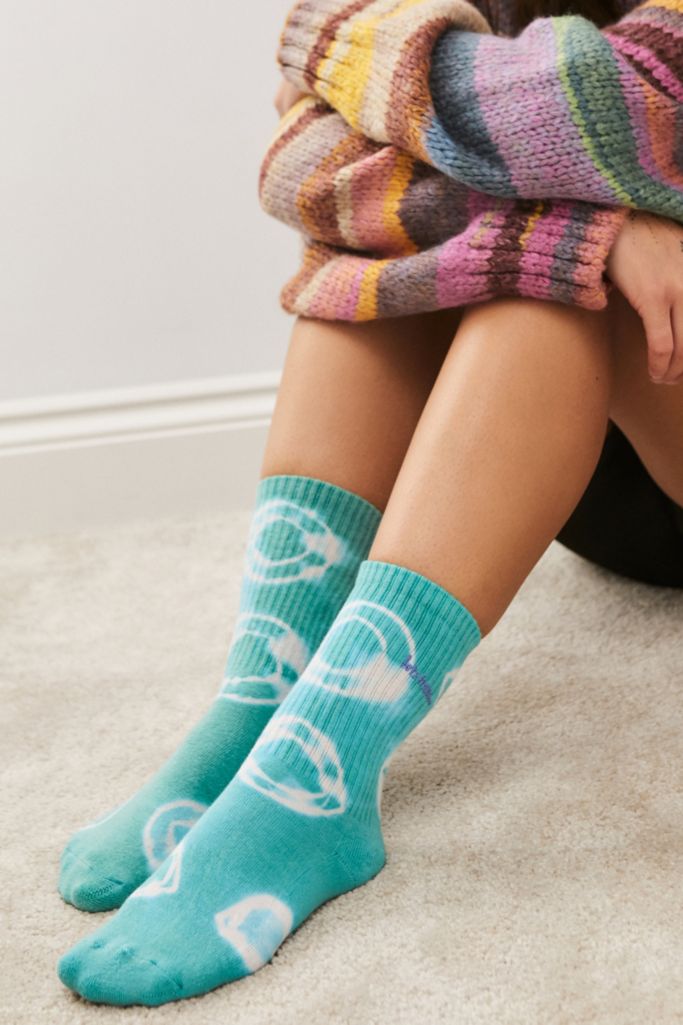 iets frans… Green Batik Tie-Dye Socks, £6, Urban Outfitters – buy now
For fashion advice and general chit-chat, join our Facebook group What To Wear Next.
READ MORE: We've found the best pieces in the sales so you don't have to
READ MORE: 7 grown-up ways to wear cotton candy pastels this spring
Wear Next may receive a small commission if you click a link from one of our articles onto a retail website and make a purchase.