Last Updated on March 27, 2023
Is there a Y2K trend that isn't back? We're seeing micro minis, low slung jeans and waistcoat tops making a return, and now we're adding gladiator sandals to the list.
As their name suggests, gladiator sandals originate from Ancient Rome. They were worn by gladiators during their fights, with the straps and soles covered in metal studs giving them an edge against their competitors.
READ MORE: This Viral Eyeshadow Trend Is an Updated Version of An Old Y2K Favourite
Luckily today they're just a style statement and one you probably associate more closely with Y2K style. Who can forget celebrities like Sienna Miller and Kate Moss wearing them in the mid-2000's?
I am excited to see how designers put their own spin on the gladiator sandal trend this year. Will we see embellishments like studs and gems? Will there be bold colours and prints? Or will they stick to the classic neutral tones?
Wear Next may receive a small commission if you click a link from one of our articles onto a retail website and make a purchase.
READ MORE: Are Cycling Shorts Still In Style?
Are gladiator sandals in style in 2023?
Fashion is subjective, and personal style is open to interpretation. However, to address the widely debated question, gladiator sandals are in style in 2023 as designers consistently revamp them season after season.
Nevertheless, contemporary designers are experimenting with a more refined, understated aesthetic for this timeless style.
For instance, Valentino drew inspiration from the classical civilisations of Greece and Rome and showcased knee-high, flat sandals on their Spring/Summer 2022 runway.
For SS23, the trend was seen at Rochas, Versace, Michael Kors, Ester Manas, Prabal Gurung, Giambattista Valli and Mônot, so you can expect to see much more of this everlasting trend.
READ MORE: 9 Pairs of Alohas Sandals I Love
How do you wear gladiator sandals?
Let's be real: gladiator sandals aren't easy to style, but they are versatile and certainly make a statement.
Gladiator sandals pair very well with summer outfits, like sun dresses, flowy skirts, or tailored shorts. For a more casual look, pair them with denim shorts and a loose-fitting blouse. If you're dressing up, why not wear them with a maxi dress or a long skirt that grazes the ankles?
As long as you keep the proportions in check and choose complementary pieces, gladiator sandals can add a bohemian touch to any summer outfit.
Shop gladiator sandals
Sold? Here are our favourite pairs to shop right now.
Sophie – Orange Suede Sandals, now £123, Alohas – buy now
Strappy ghillie tie sandals, £27, ASOS – buy now
Leather Gladiator Sandal, £95, & Other Stories – buy now
Gladiator sandals, £22.99, H&M – buy now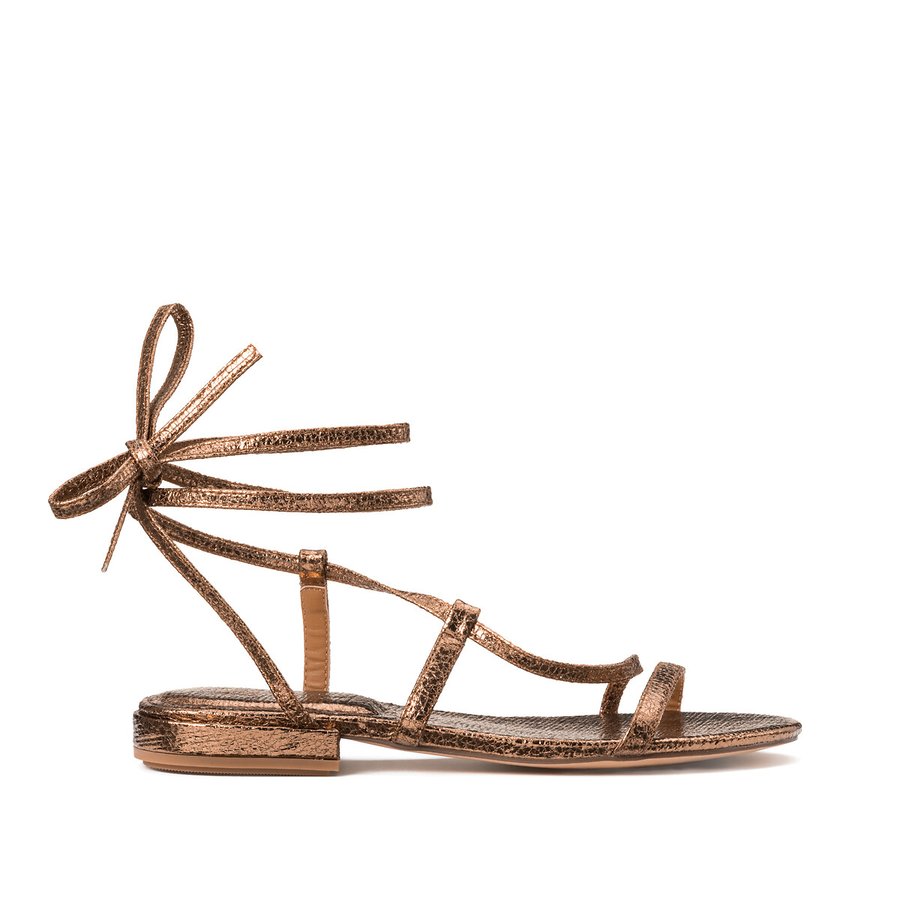 Metallic Flat Gladiator Sandals, £45, La Redoute – buy now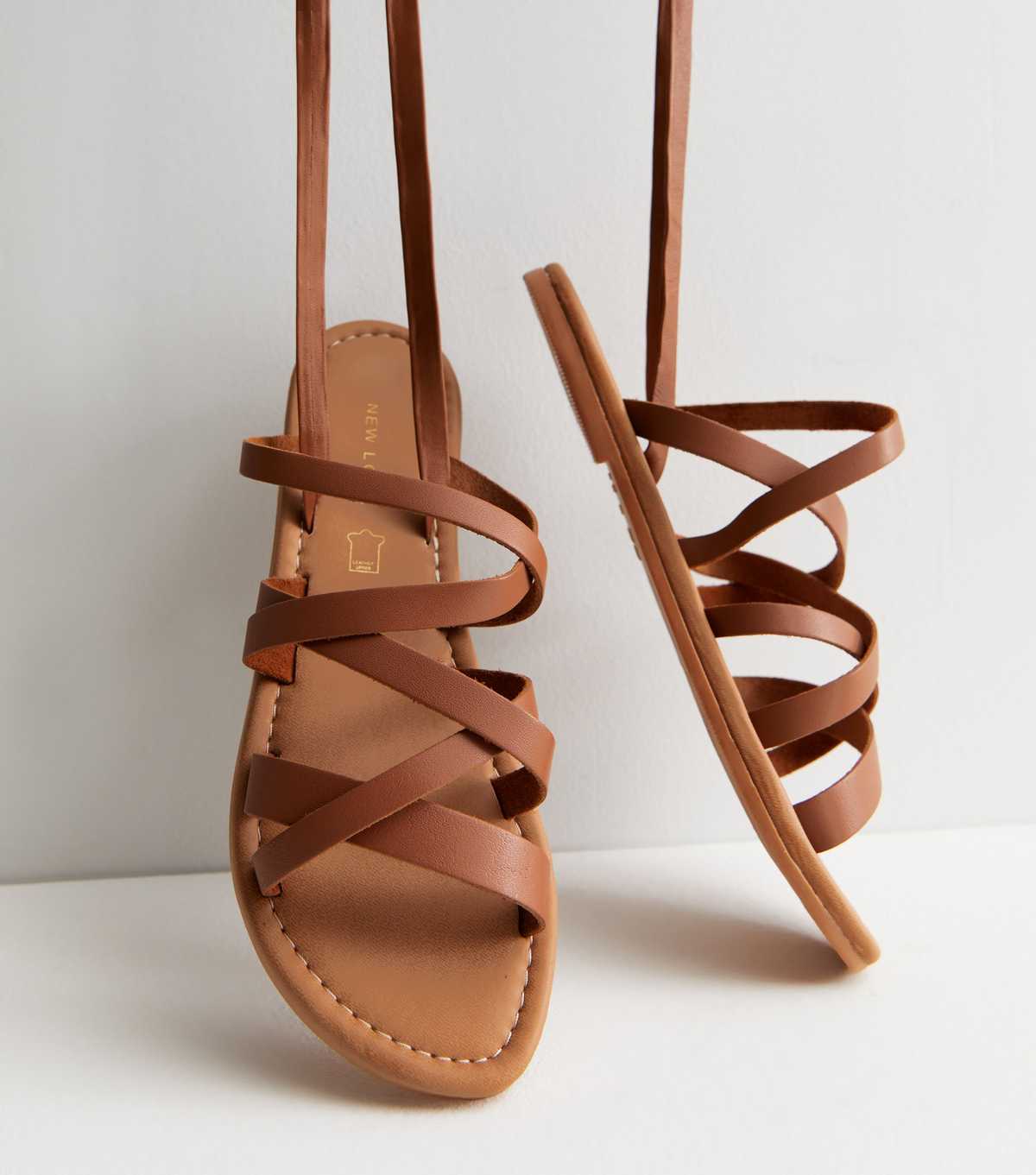 Tan Leather Multi Strap Tie Sandals, £32.99, New Look – buy now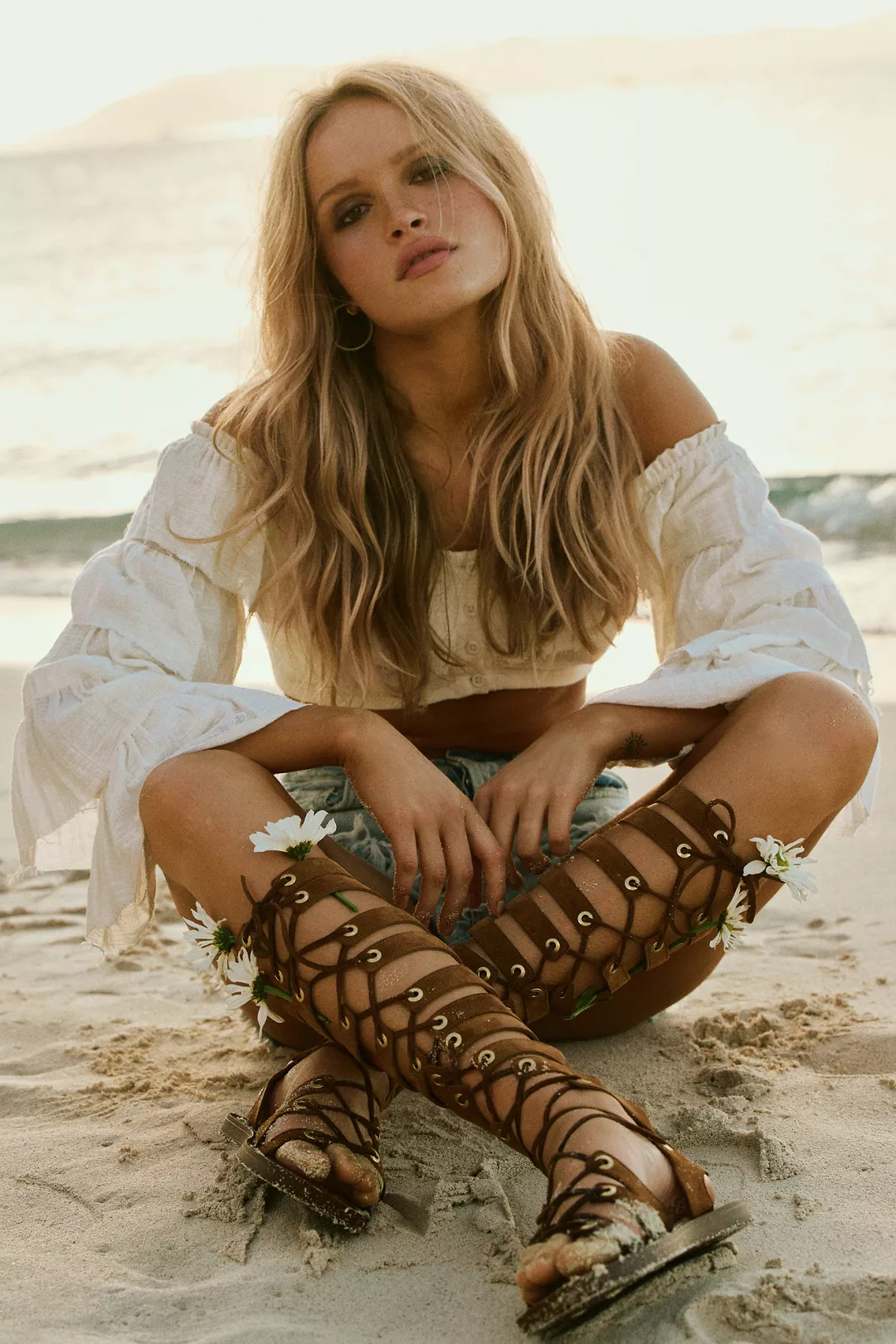 Sun Chaser Tall Gladiator Sandals, £168, Free People – buy now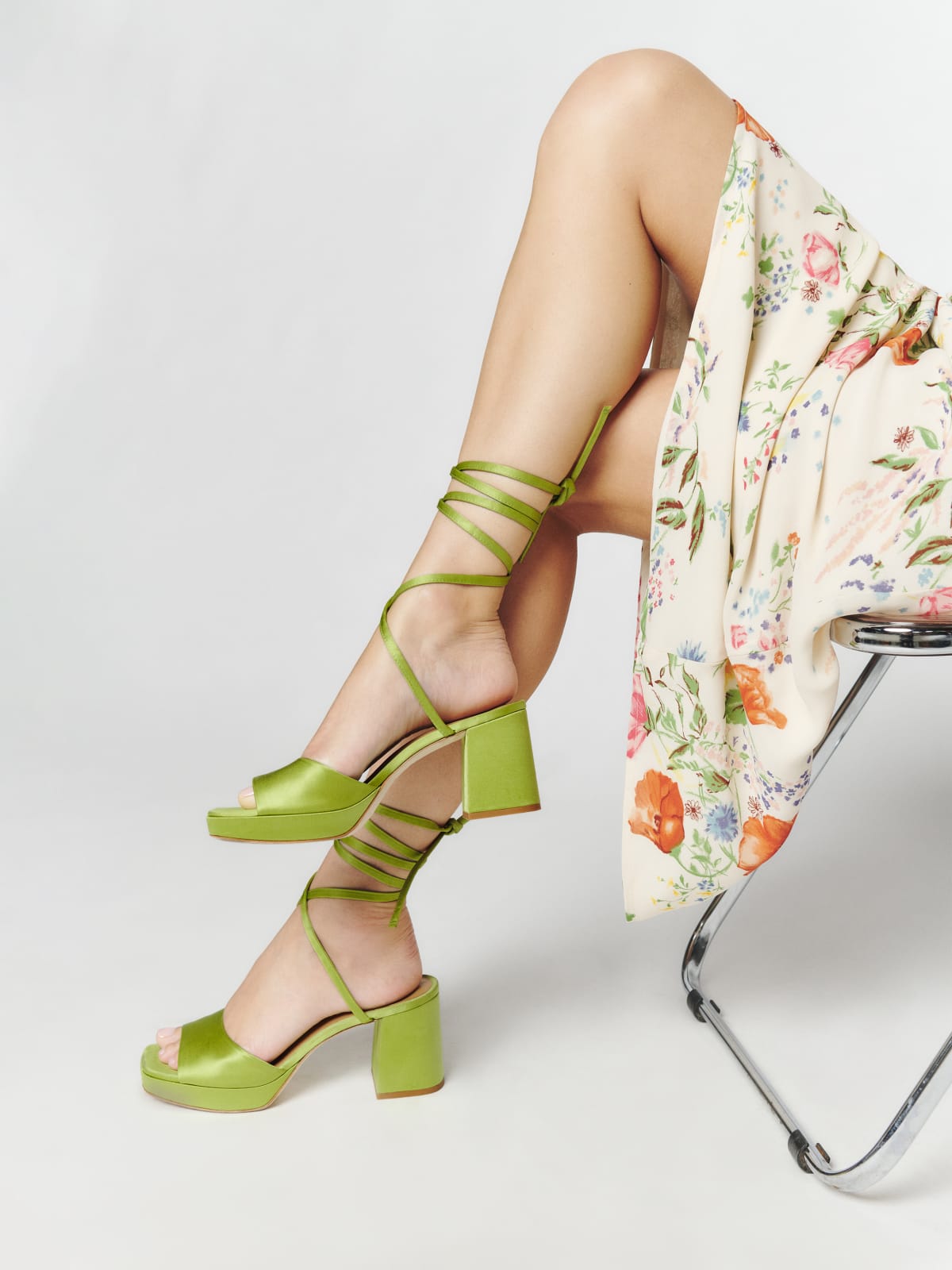 Magda Ankle Tie Platform, £300, Reformation – buy now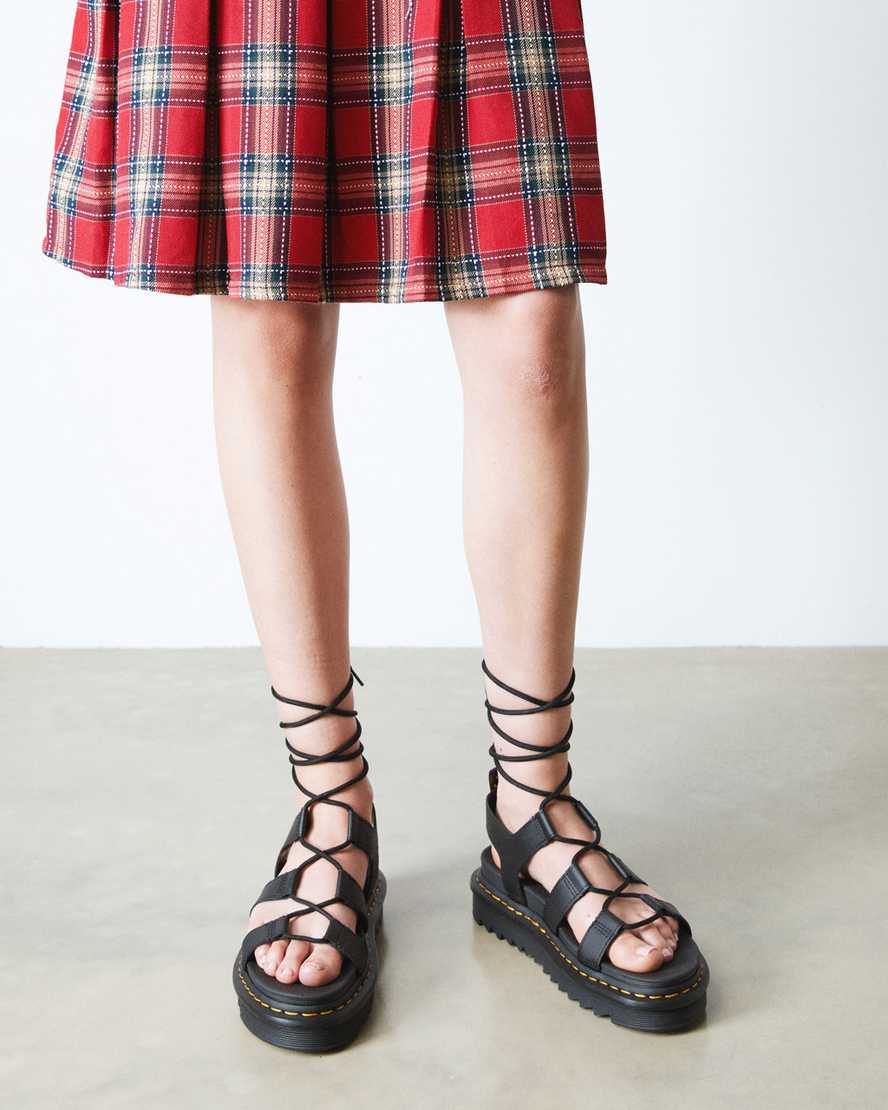 Nartilla Hydro Leather Lace up Gladiator Sandals, £89, Dr Martens – buy now