Last Updated on March 25, 2023
Oversized t-shirts went from fashion faux pas to chic street fashion. These comfortable, roomy garments are no longer just for lounging around the house; they're now chic statement pieces that can be dressed up or down to suit any occasion.
They're soft and breathable, making them an ideal choice for hot summer days or lazy weekends. Plus, their loose fit provides plenty of room to move and breathe, making them perfect for any activity.
READ MORE: Into Loewe's Inflated Sunglasses? You'll Love ASOS' XXL Frames Too
Oversized t-shirts have a laid-back, relaxed vibe that instantly adds a cool, casual edge to any outfit. Whether you're wearing them with shorts and sandals or dressing them up with a skirt and heels, oversized t-shirts are the ultimate statement piece for fashion-forward women everywhere.
But even if something is your favourite today, tomorrow might be a different story. The evolution of oversized t-shirts proves that and who knows if it's still considered in style this year.
Scroll down to check if exaggerated and big fits are still in or if we're going in a brand new direction in 2023.
Wear Next may receive a small commission if you click a link from one of our articles onto a retail website and make a purchase.
Are oversized t-shirts in style?
Yes, they're definitely still in style. During the pandemic, a lot of us didn't really care about looking stylish, rather we prefer to be comfortable. That sentiment is still the same this year, which is why oversized tees are still a popular choice.
Oversized t-shirts have a laid-back, relaxed vibe that instantly adds a cool, casual edge to any outfit. But it's important to know how to wear them properly to avoid looking sloppy.
READ MORE: Zara is Dropping So Many Incredible Dresses For Spring – Here Are the Ones I Love the Most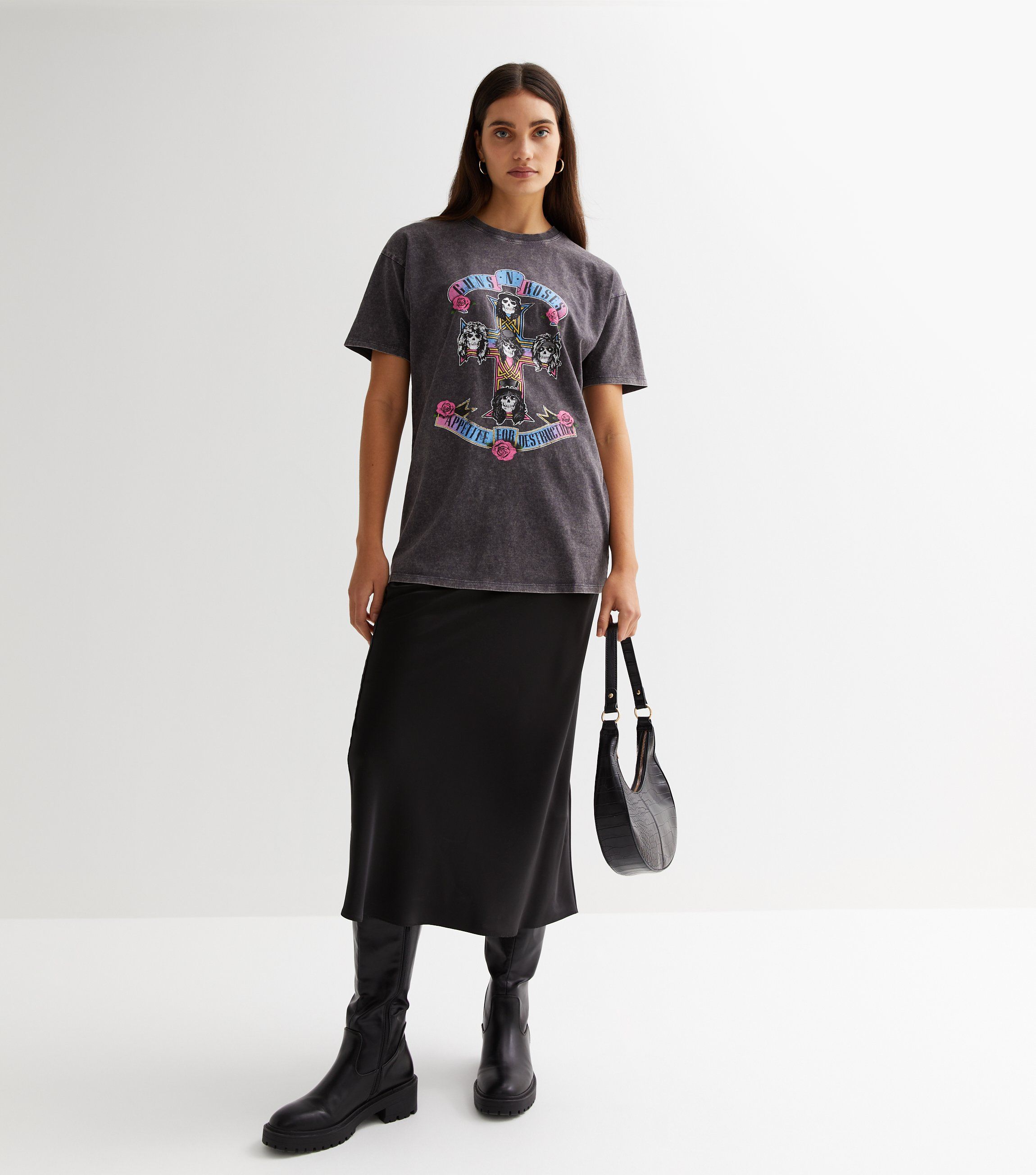 One of the easiest ways to style an oversized t-shirt is by tucking it into a pair of high-waisted jeans. This creates a chic and effortless look that's perfect for running errands or hanging out with friends. Pair this outfit with sneakers or boots to complete the look.
For a more playful look, knot your oversized t-shirt at the waist and pair it with a flowy skirt. This creates a fun and flirty outfit that's perfect for a summer day. Add sandals or sneakers to complete the look.
What's trending in 2023?
Sheer fabrics are really popular for spring/summer 2023, offering a sexy and sultry way to add layers and intrigue to outfits. Sequins and glamour are no longer just for December but are also in for the upcoming season.
The 90s trend of low-slung waists is back in fashion, with everything from jeans to skirts getting the low-rise treatment. Pairing with a crop top can add a full midriff-baring impact to the look.
READ MORE: 11 Beautiful Basket Bags Inspired by Loewe's Cult Raffia Tote
As the popularity of Y2K fashion continues to grow, this summer is witnessing a surge in utility-inspired design. Anticipate an abundance of dirty denim, enormous pockets, buckles in abundance, and an overarching cargo theme.
Shop now
Oversized long-sleeved t-shirt, £22.99, Mango – buy now
Oversized printed cotton and hemp-blend jersey T-shirt, £240, Acne Studios – buy now
Oversize cotton T-shirt, £15.99, Mango – buy now
Oversized printed T-shirt, £12.99, H&M – buy now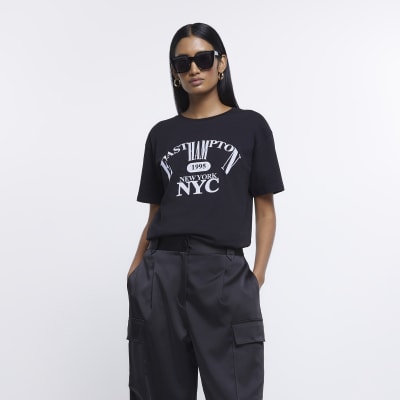 Black oversized graphic print t-shirt, £26, River Island – buy now
The full volume t-shirt, £29, COS – buy now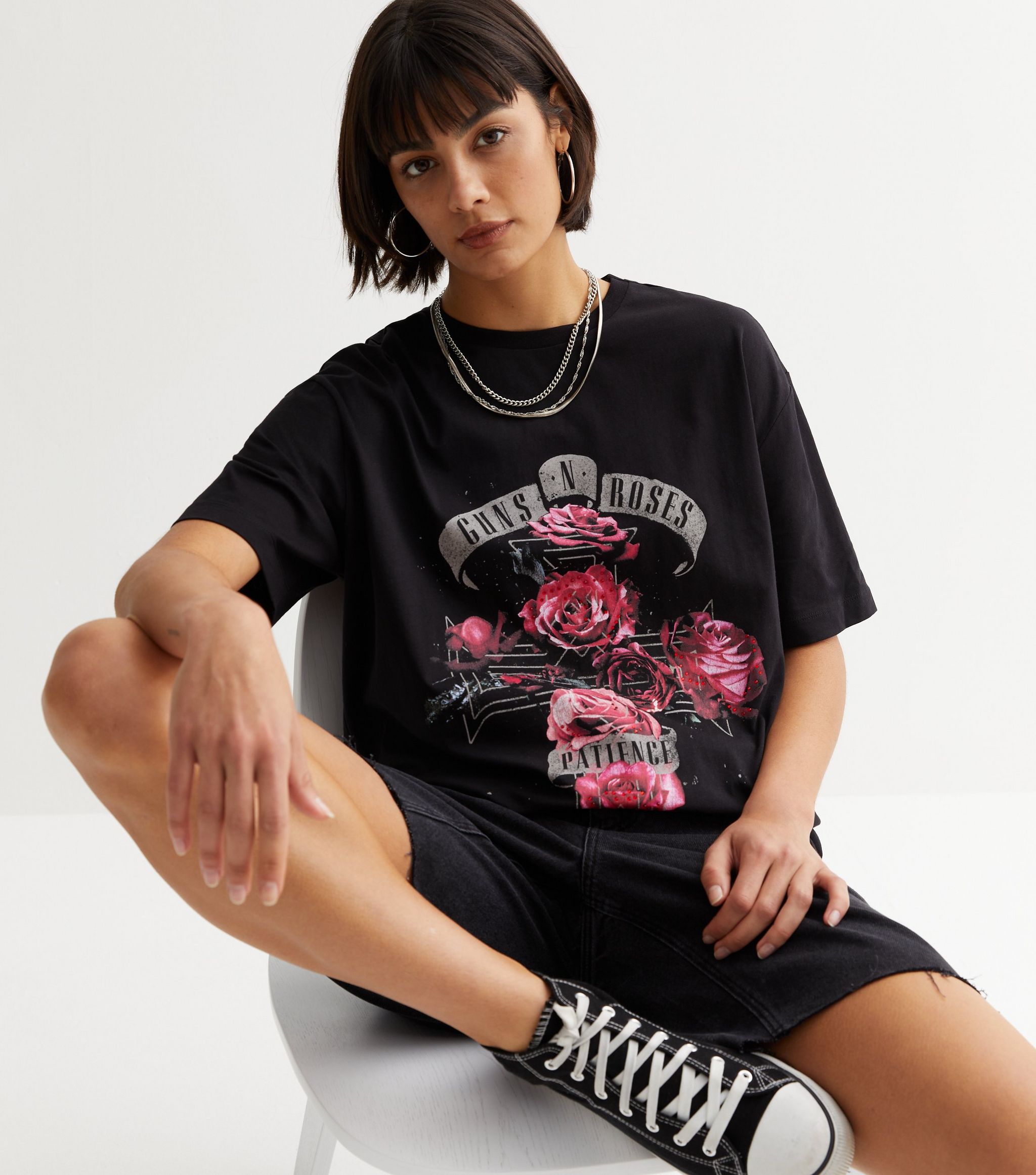 Black Cross Guns N Roses Oversized Logo T-Shirt, £19.99, New Look – buy now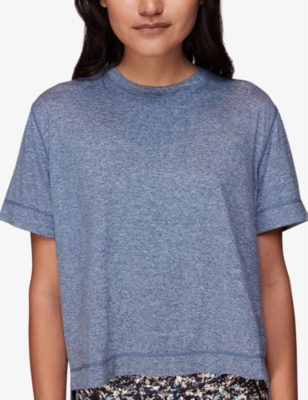 Oversized round-neck stretch-recycled polyester blend T-shirt, £45, Whistles – buy now
Oversized printed T-shirt, £12.99, H&M – buy now
Oversized printed cotton-jersey T-shirt, £220, Acne Studios – buy now
Oversized t-shirt, £25, COS – buy now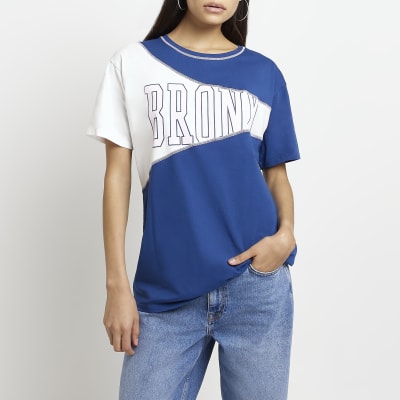 Navy oversized graphic t-shirt, £26, River Island – buy now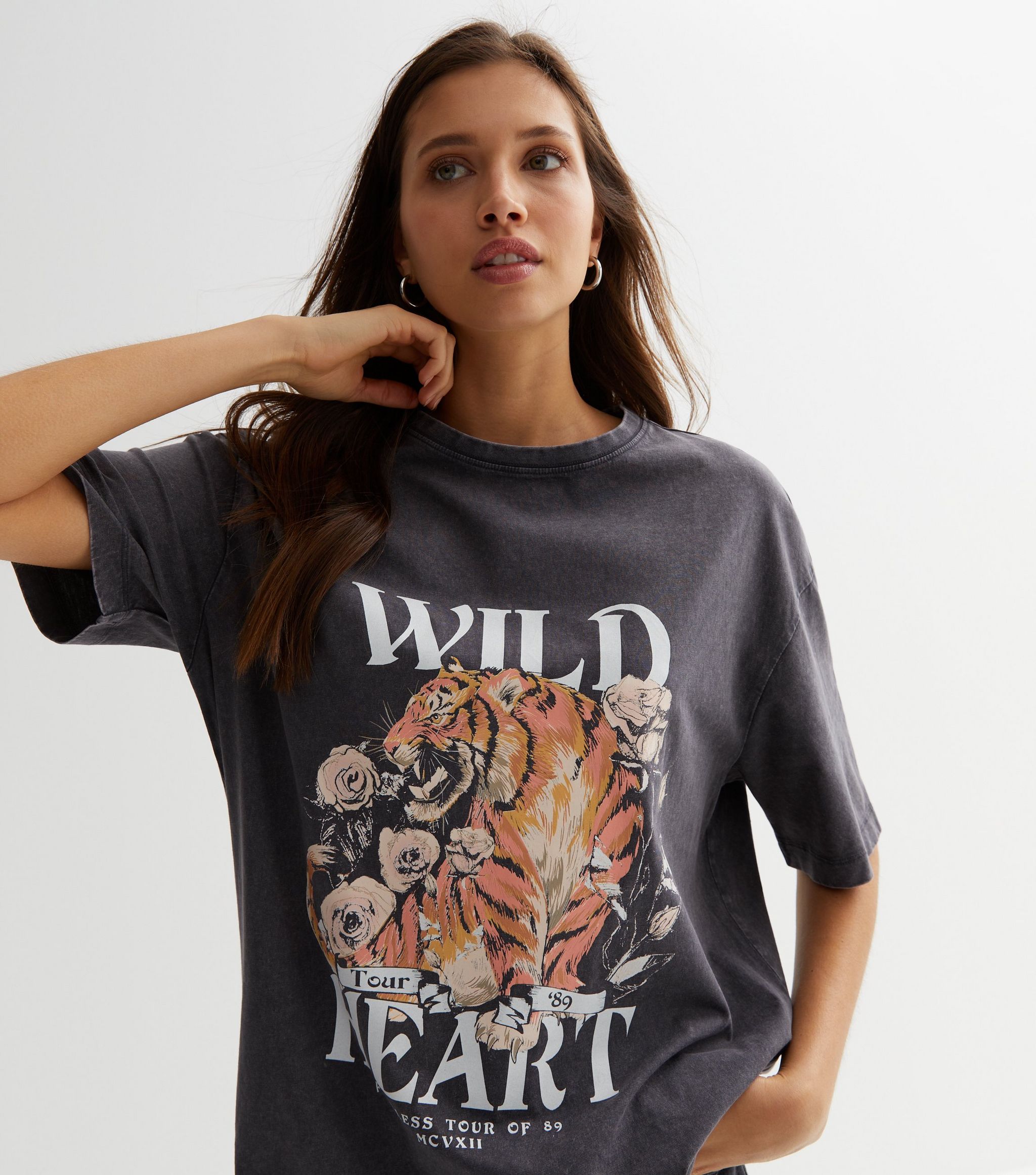 Dark Grey Tiger Wild Heart Acid Wash Logo Oversized T-Shirt, £15.99, New Look – buy now
Oversized T-Shirt, £12.99, Zara – buy now
Oversized T-Shirt, £19, Arket – buy now