Last Updated on September 14, 2022
I've always been a little nervous to wear faux fur coats.
While they look amazing on other people, they're a definite fashion statement – sometimes one that can feel a little too dramatic for some people.
READ MORE: 15 of the Best Winter Coats For 2022 (and They're All Under £100)
However after years of deliberating over whether or not to take the plunge, I've decided to go for it. Life is too short not to wear what you want!
As well as making an instant impact, faux fur coats are a great way to keep yourself warm in the colder months without having to forego style.
They can add instant glamour to otherwise casual outfits. You can rock a faux fur coat with a simple outfit of jeans, a plain tee and boots—viola! Effortlessly chic.
These days, they're not just available in beige shades. They come in a whole rainbow of colours and patterns, meaning there's truly something for everyone – even the most nervous of faux fur coat wearers. From leopard print to pure white and even classic chocolate brown, you have so many options.
You'd be forgiven for thinking that they're one of the most expensive coat options out there, but with the rise of faux fur they've never been more affordable.
We've rounded up the best faux fur coats from ASOS, Next, New Look, NA-KD, Oasis and more – and guess what? They're all less than £100.
READ MORE: Zara's New Fur-Trimmed Mules and 6 Other Pairs of Shoes That Could Pass For Gucci
Wear Next may receive a small commission if you click a link from one of our articles onto a retail website and make a purchase.
For fashion advice and chit-chat, join our Facebook group, What To Wear Next, or follow us on Instagram.
Shop faux fur coats under £100
ASOS DESIGN oversized faux fur coat in black and white, £88, ASOS – buy now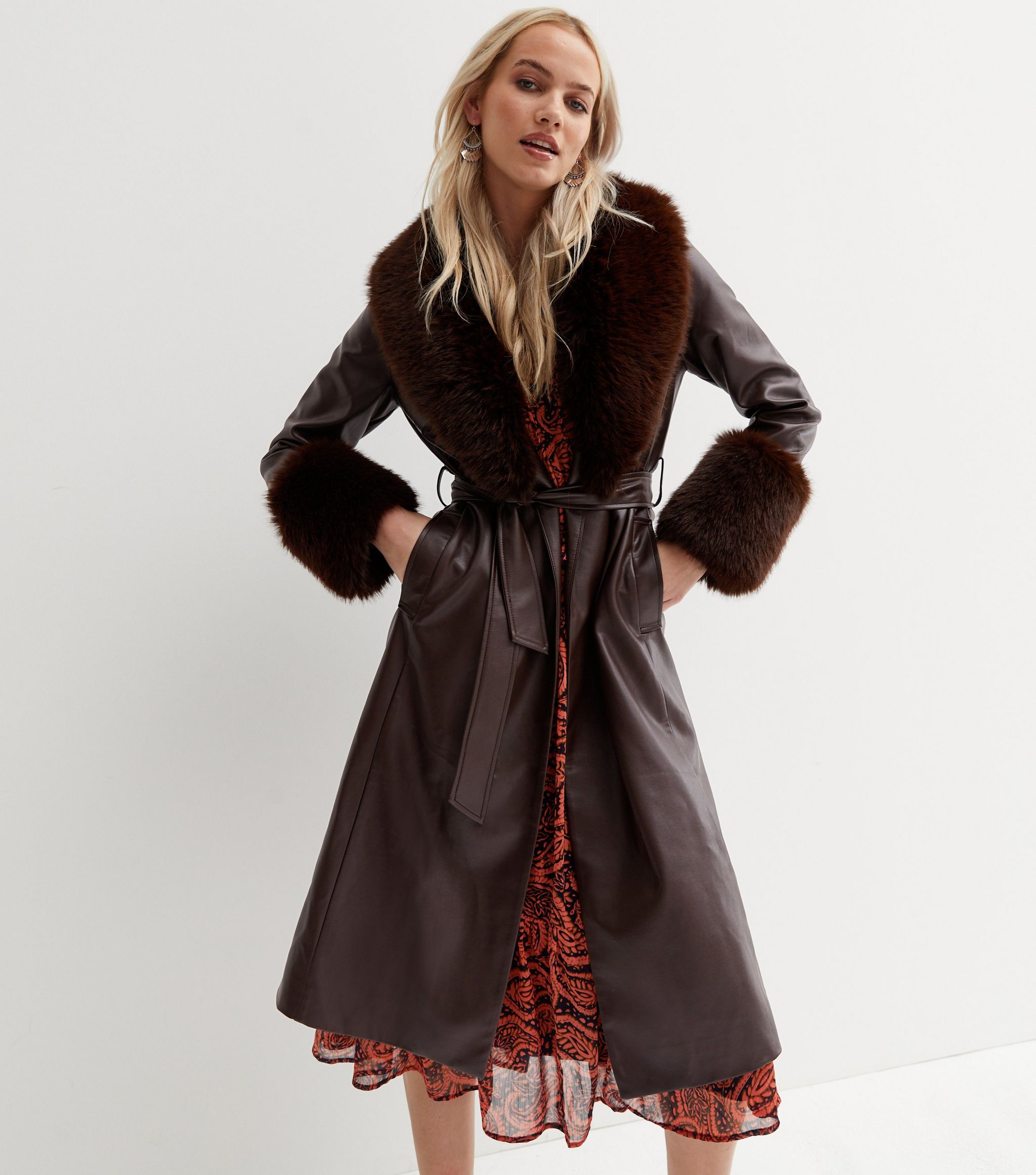 Dark Brown Leather-Look Faux Fur Trim Belted Coat, £79.99, New Look – buy now
Yumi Honey Faux Fur Coat, £70, NEXT – buy now
Plus mid-length faux fur coat in wavy checkerboard print, £60, Daisy Street at ASOS – buy now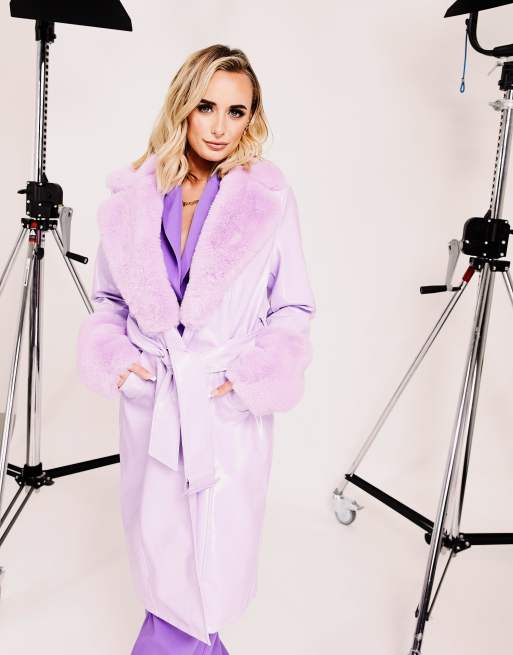 LUXE vinyl trench coat with faux fur trim in lilac, £90, ASOS – buy now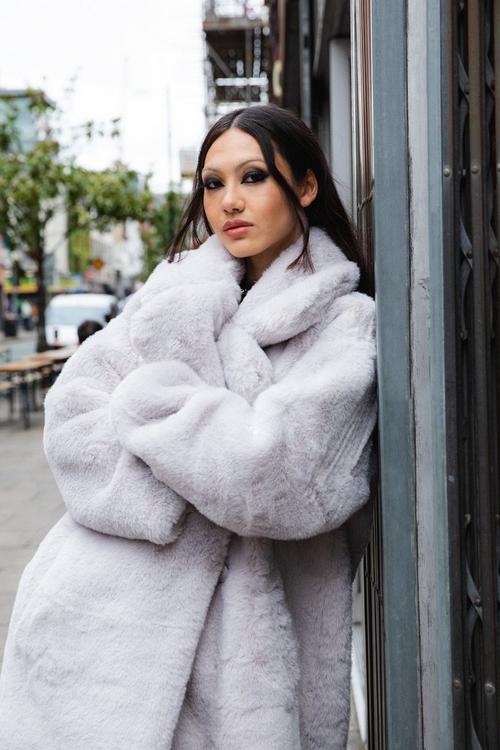 Petite Longline Faux Fur Coat, now £79.20, Nasty Gal – buy now
Faux Fur Maxi Coat, £92.95, NA-KD – buy now
Recycled Faux Fur Collared Short Coat, now £79.20, OASIS – buy now