Last Updated on September 22, 2021
It's hard to reminisce back on the 90s without the leather blazer springing to mind.
Jennifer Aniston, Drew Barrymore and Gwyneth Paltrow often wore the wardrobe staple, making it look effortless yet so cool at the same time.
READ MORE: M&S x Ghost's Autumn Winter Collection Has Just Dropped – Here Are the Pieces You Need to See
In case you hadn't noticed, 90s fashion has been making a comeback for a long time. Whether it's baggy jeans, corsets, slip dresses or the outerwear piece, it's an era that both Gen-Z and millennials can agree on (unlike skinny jeans…let's not even go there).
The iconic era allows everyone to embrace comfort over glamour, with the result of looking effortless yet put together. I mean, if it's good enough for Jen, it's good enough for me.
While leather blazers have been trending for some time, they're certainly not going anywhere this season. In fact, right now is the best time to purchase one with the weather turning and we now have to dig out our faux fur coats to keep us warm.
While the 90s was abundant with black leather jackets, various shades of green are everywhere this autumn and the trend has trickled down into outerwear too.
Jakke, the sustainable faux fur and vegan leather coat label, have recently dropped a bright green version that I absolutely adore, while Uterqüe have gone for a teal jacket with embellished buttons.
Of course, if something ain't broke, don't fix it. There are tons of gorgeous black leather blazers on the high street too, with croc, patent and belted styles to pick from.
Wear yours over dresses, layer over tees and shirts, or simply wear with jeans. Anything goes, but make it oversized for an authentic 90s look.
Once you've found the right one for you, it can carry you through the years — as long as you take care of it properly, of course. Start with sealing your leather jacket with a waterproof sealant. This will not only help it become strong against water but also stains.
Regular maintenance is also of utmost importance. Make sure you always wipe down your blazer after use to get rid of dirt. Use a damp but wrung-out cloth for this or opt for a leather cleaner. Do hang your blazer properly with a padded hanger too. Plus, use a leather conditioner when you can.
Ready to add this '90s style staple to your wardrobe? Here are our top picks.
READ MORE: 12 Autumn Winter 2021 Trends to Get to Know (and Where to Shop Them) Now
For fashion advice and general chit-chat, join our Facebook group What To Wear Next or follow us on Instagram
Wear Next may receive a small commission if you click a link from one of our articles onto a retail website and make a purchase.
WN's Leather Blazer Edit
Snakeskin-effect Double-breasted Coat, £300, ROTATE at Farfetch – buy now
Rumi Croco Blazer, £70, Weekday – buy now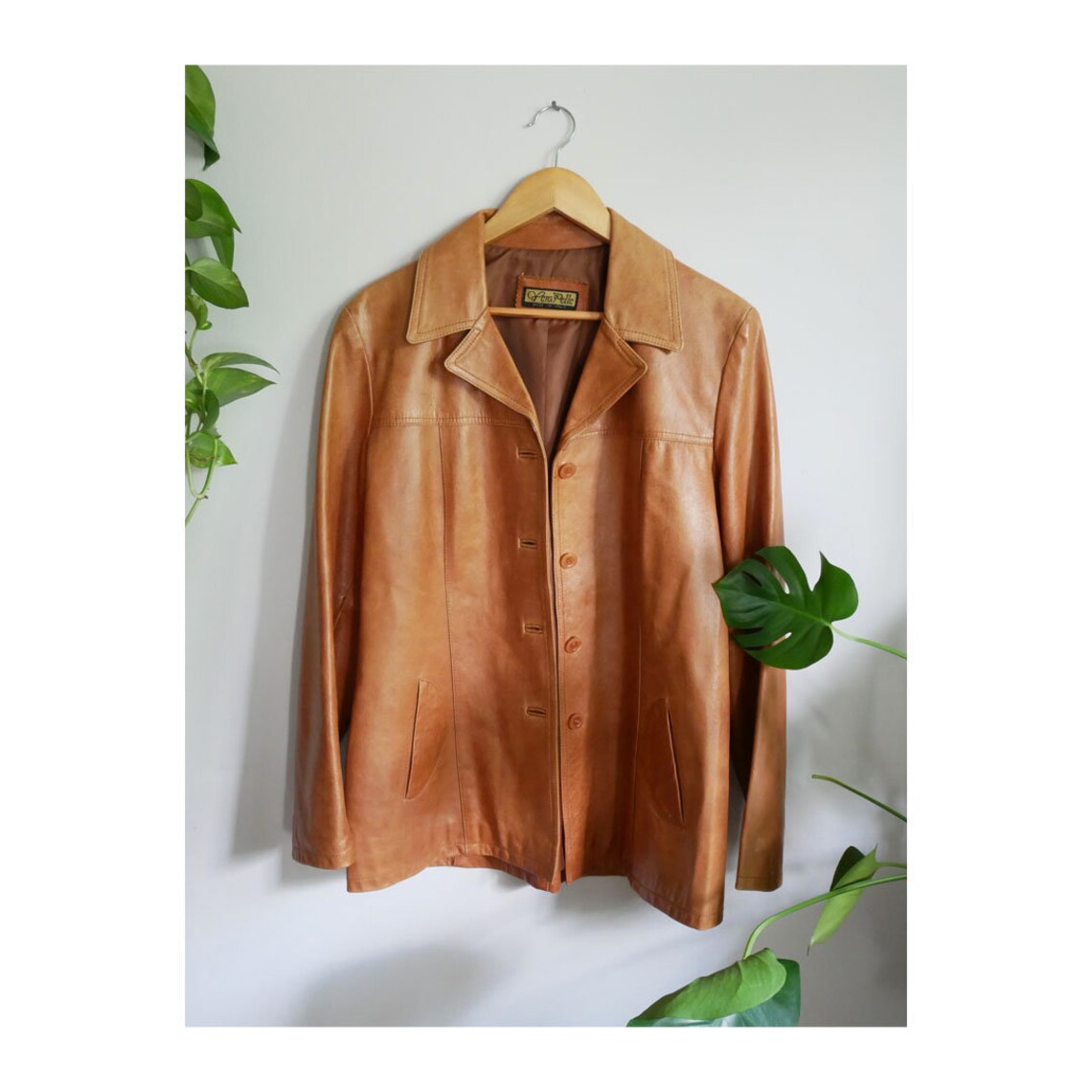 70's Vintage Italian Leather Blazer in size M, £35, Etsy – buy now
Faux-leather Double-Breasted Blazer, £69.99, Zara – buy now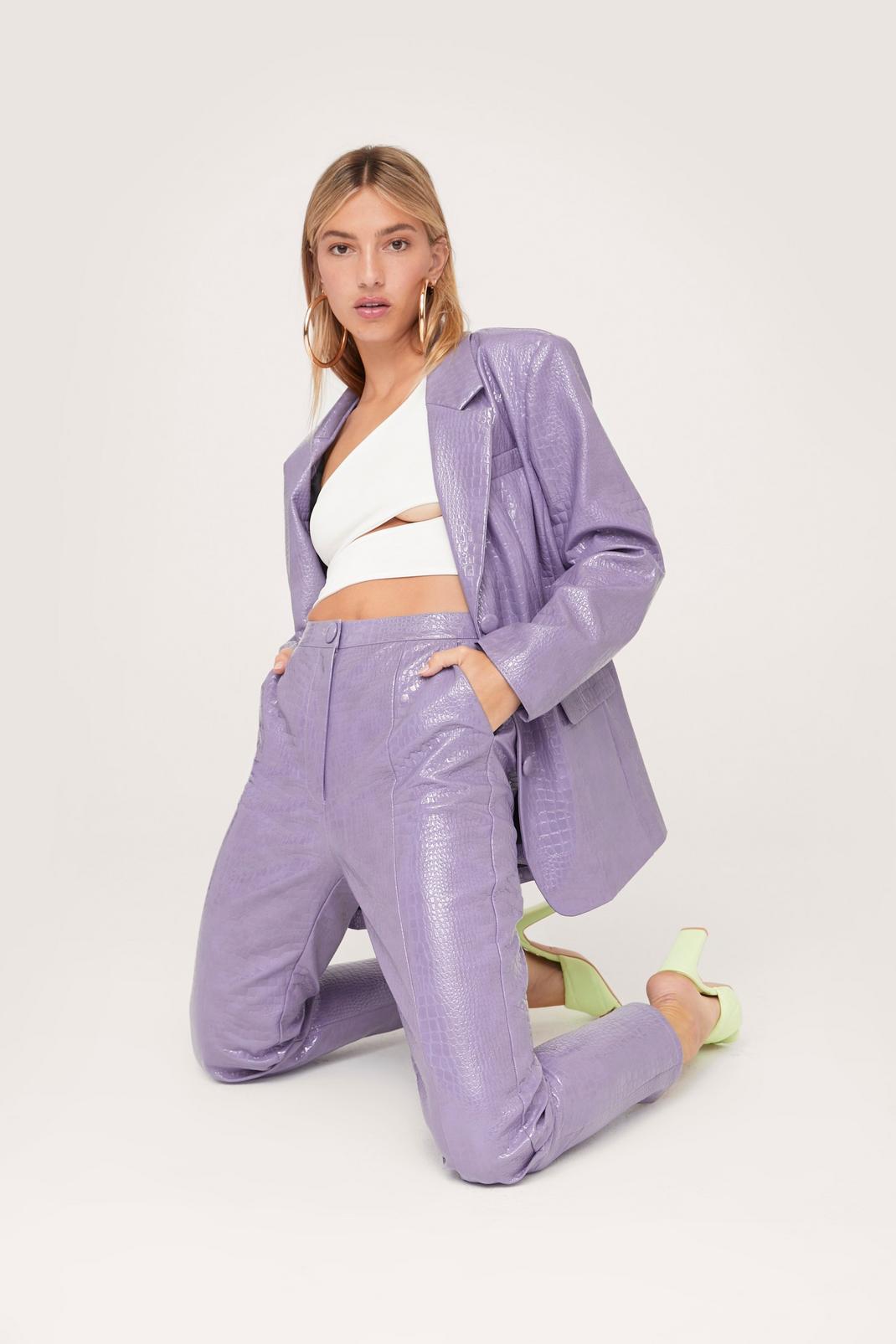 137 Faux Leather Croc Embossed Oversized Blazer, now £53.40, Nasty Gal – buy now
READ MORE: Save Your Pennies and Shop Autumn's Trending Pieces in the Sales Now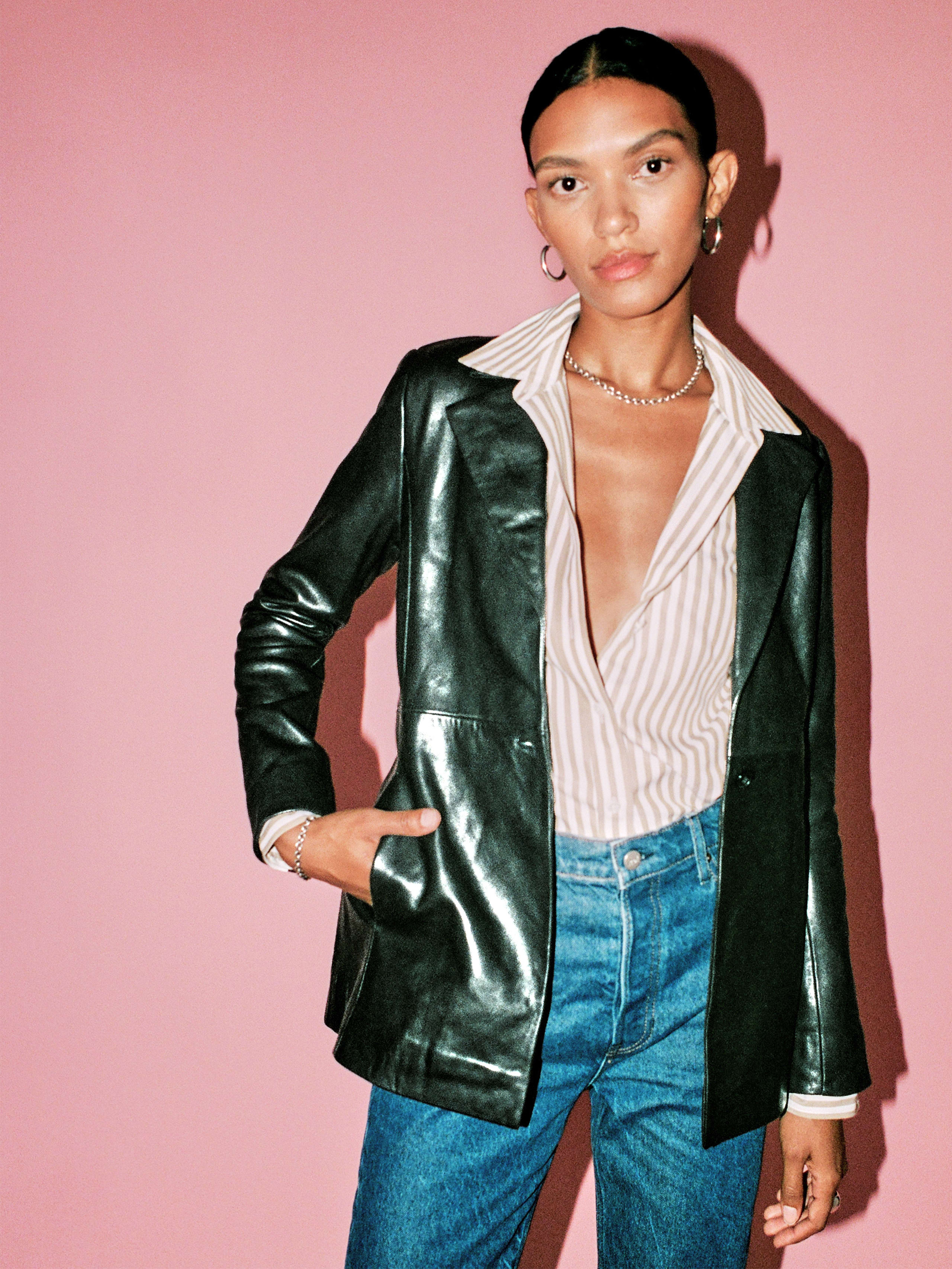 Veda Bowery Leather Blazer, £400, Reformation – buy now
Coated single-breasted blazer, £229, Twinset at Farfetch – buy now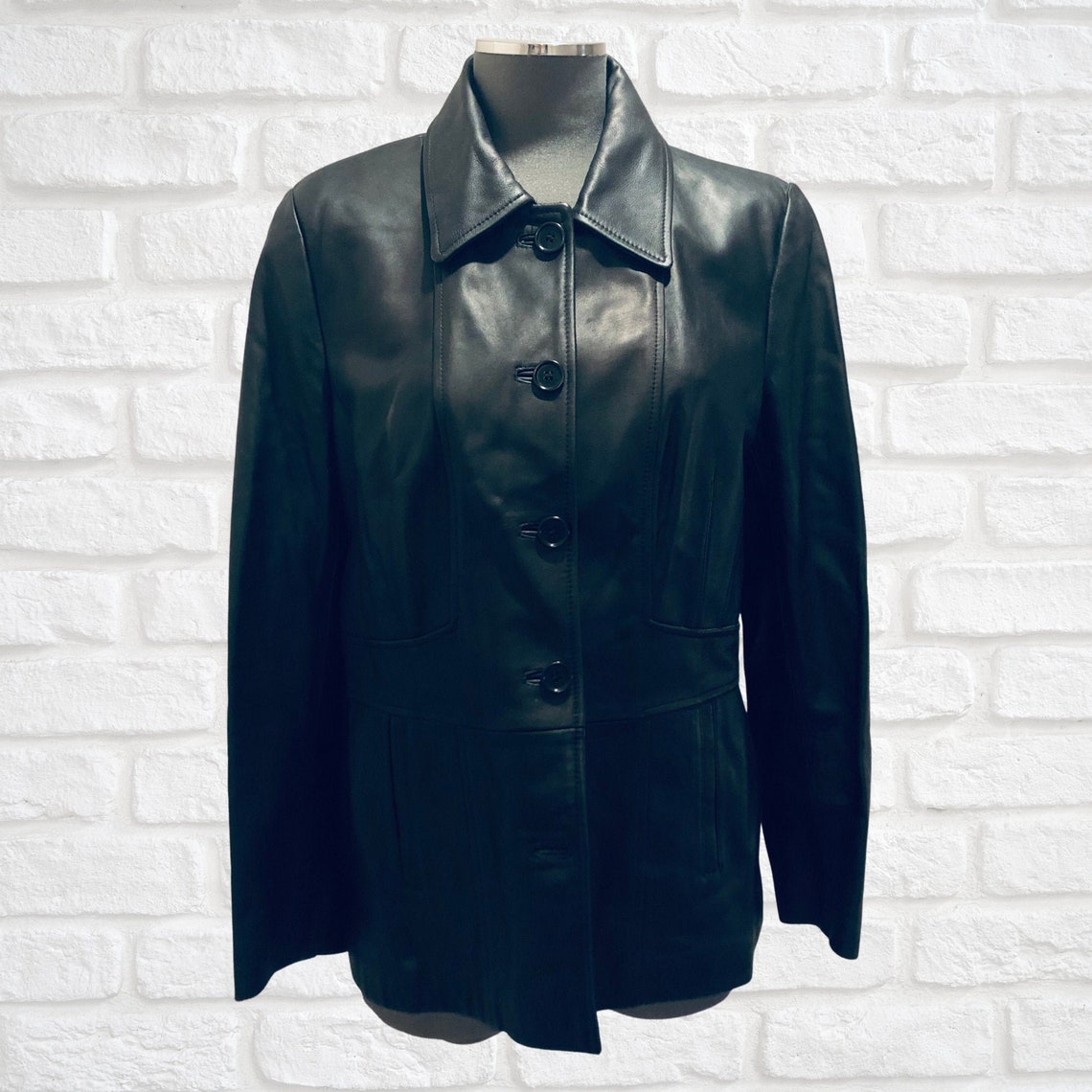 Vintage Genuine Leather Jacket in size 14, £70, Etsy – buy now
Faux Leather Blazer, £69.99, Zara – buy now
Leather Look Dad Suit Blazer, £45, ASOS DESIGN – buy now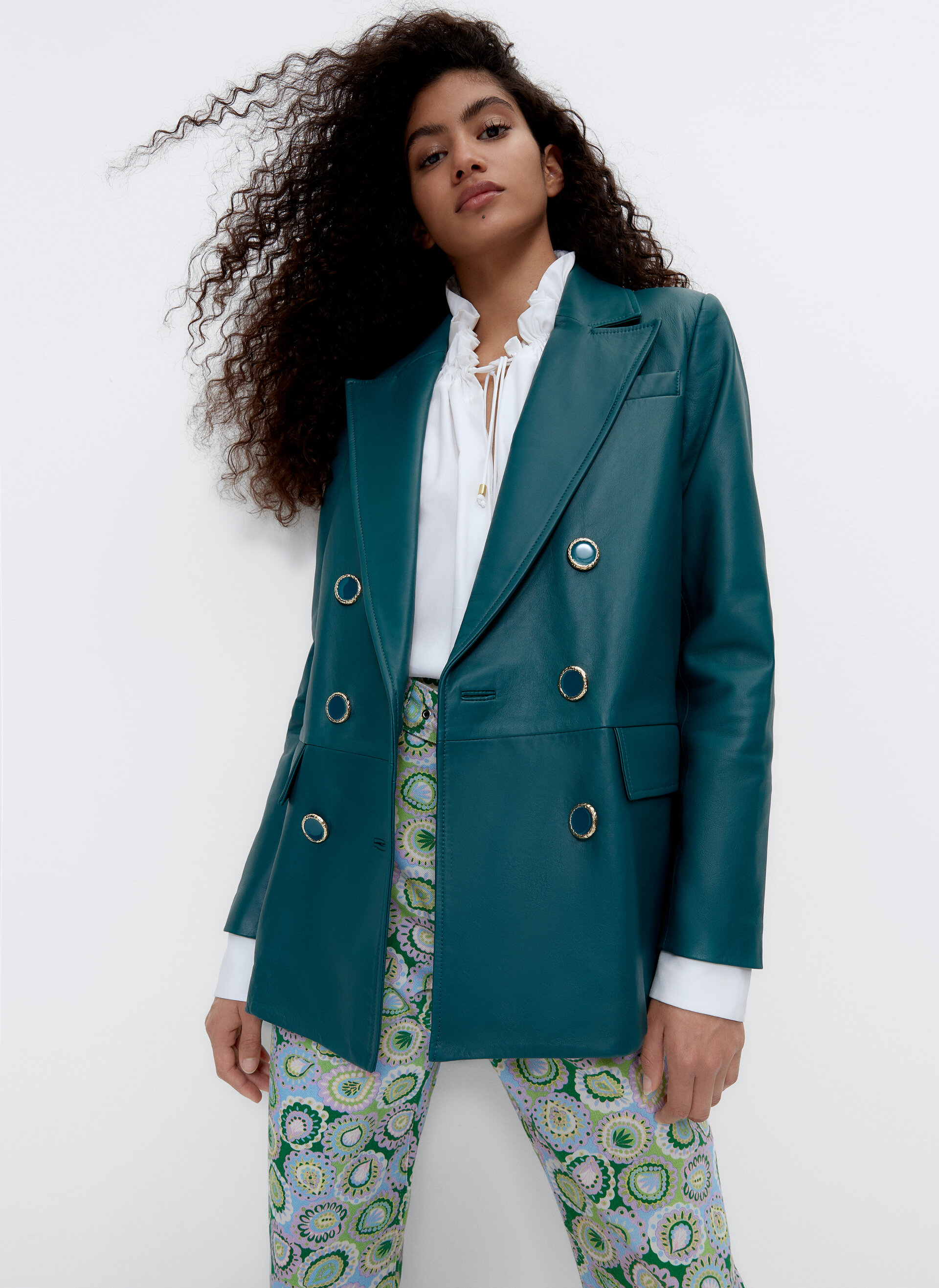 Leather Double Breasted Blazer, £255, Uterqüe – buy now
Betty Vegan Leather Blazer Green, £179, Jakke – buy now
Threadbare Plus Conker PU Blazer, now £34, ASOS – buy now (up to size 26)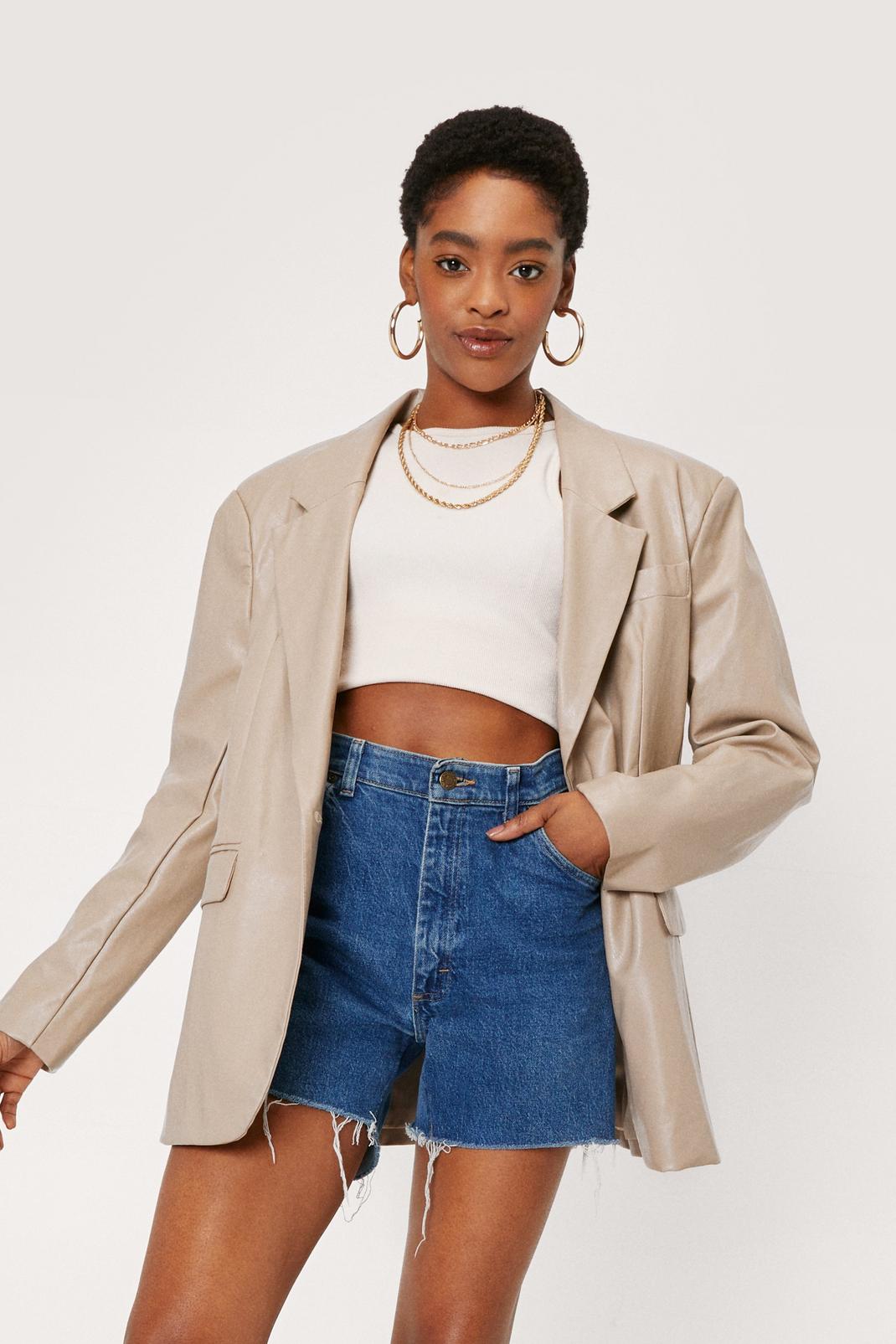 167 Oversized Button Down Faux Leather Blazer, now £41.40, Nasty Gal – buy now
Single-breasted Blazer, £429, Maje at Farfetch – buy now