Last Updated on July 21, 2021
The importance of accessories in not only creating a sustainable wardrobe, but a stylish one too shouldn't be underestimated.
It's easy to believe the only way to create a new outfit is by buying something new, but with the use of accessories, you can easily transform an outfit you've grown bored with and fall in love with your clothes all over again.
READ MORE: Boxer Shorts Aren't Just For Men – They're Now a Summer Must-Have For Women Too
The plus-3 rule works on the idea that all good outfits include 3 statement pieces, which take it to the next level. Often it's the little details that make a beautiful look, and more often than not, these statement pieces are accessories.
Whether it's a statement bag, a headscarf or even a pair of socks, there's so much to play with – and the best bit is that you probably already have them in your wardrobe.
What I'm trying to say is that accessories really do do the talking, and it's time to make the most out of them. It's what all the world's most stylish women seem to do, from Emili Sindlev, to Dua Lipa.
Here are the pieces to pull out of your wardrobe and make better use out of now.
For fashion advice and chit-chat, join our Facebook group What To Wear Next or follow us on Instagram.
Wear Next may receive a small commission if you click a link from one of our articles onto a retail website and make a purchase.
READ MORE: Minimalists, look away – kitsch jewellery is here to stay
Printed tights
It might not yet be the season for statement tights, but they're set to be big for AW21. Adding them to a printed dress or simple LBD elevates it instantly, as shown by Sara Brown.
Frida Kahlo Face 40 Denier Fishnet Tights, now £9, Calzedonia – buy now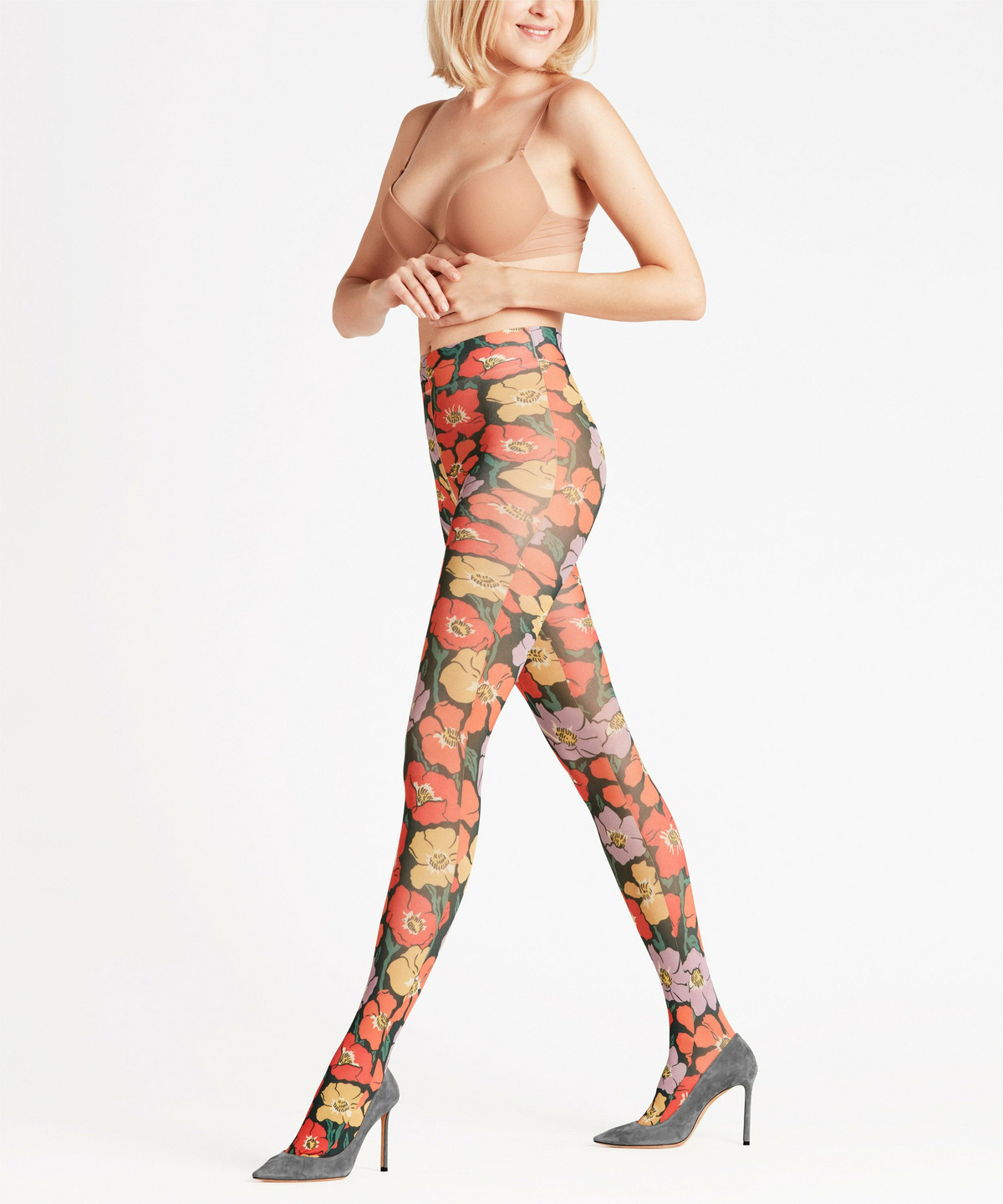 Rhonda 50 DEN Women Tights, £69, FALKE x Liberty – buy now
Swirl Printed Tights in Pastel Tones, £10, ASOS DESIGN – buy now
Sunglasses
Shades might seem like a small detail, but they can pack a punch. Opt for oversized and 70s styles for maximum impact.
Tortoiseshell Oversize Sunglasses, £17.99, Mango – buy now
Oversized Square Tortoise Sunglasses, £29, & Other Stories – buy now
Chunky 70s Sunglasses, £14, ASOS DESIGN – buy now
READ MORE: This High Street Store's Summer Dresses Are Taking Over My Instagram Feed
Head scarves
Colour Block Printed Satin Scarf, £29, & Other Stories – buy now
Floral Silk Scarf, £27.99, Zara – buy now
Square Silk Scarf, £39, Arket – buy now
Hats
Whether you opt for a bucket, straw or fedora, adding a hat is a simple way to jazz up an outfit.
Ribbon Tie Straw Visor Hat, £23, & Other Stories – buy now
Canvas Sun Hat, £12.99, H&M – buy now
Bucket Hat, now £22, Arket – buy now
READ MORE: I Can't Get Over Zara's Swimwear — These Are The Swimsuits and Bikinis On My Wishlist
Colour pop bags
When it comes to arm candy, go bold or go home. Follow Karen's lead and add neon hues to your outfits for an even bolder look.
Quilted Leather Bag With Chain, £59.99, Zara – buy now
Rigid Baguette Bag, £19.99, Mango – buy now
Tommy Leather-Trimmed Beaded Shoulder Bag, £215, STAUD at Matches Fashion – buy now
Statement shoes
If you're anything like me, you have plenty of statement shoes in your closet that never see the light of day. This is your sign to dig them out.
Strappy Platform Sandals, £29.99, Zara – buy now
South Cow Boots, now £129, Alohas – buy now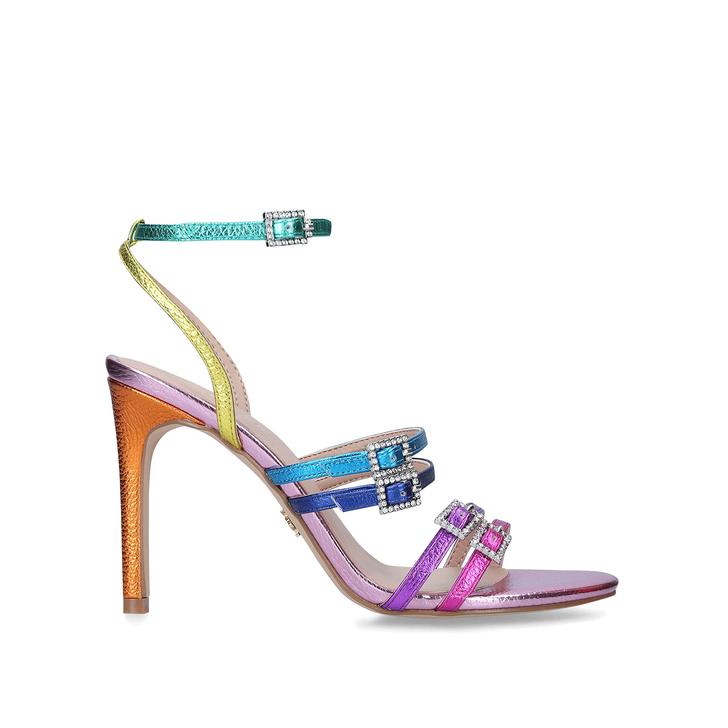 Pierra Sandals, £129, Kurt Geiger London – buy now