Cowboy boots never really go out of fashion, do they?
Like trench coats, the Western-inspired boot seems to be one of those classic items that is always hovering around the trend lists at the start of each season, ready to pounce again.
READ MORE: 13 Pairs of Killer Cowboy Boots We Love For Under £200
You might have already noticed them cropping up everywhere. Despite the hot weather, this summer has seen them re-emerge, teamed with cute summer dresses for a cottagecore-inspired look.
But as you can guess, this trend certainly isn't stopping there. In fact, it's one of AW22's biggest shoe trends and I for one can't wait to get my hands on a pair.
If you're wondering how to wear them, there's plenty of inspiration to work from. On the runway, look to Vivienne Westwood, Ganni and Stella McCartney.
The Scandi brand Ganni styled theirs in a variety of ways, both with skirts and with jeans tucked into them. Different looks, but both equally cool.
My guess is that you're going to see them everywhere soon, so if you want to get in there fast, now is the time to invest.
My instinct has always been to look for the cheapest pairs of boots, but I'm quickly learning that this is never the most cost effective way of thinking.
In 2022, I'm looking for footwear to stand the test of time and I'm willing to spend a bit more to achieve it.
One of my favourite sustainable brands Alohas has a selection of western boots I'm obsessed with, so I had to share them with you. They cost a little more, but they're totally worth it.
Here are 11 pairs of cowboy boots for under £300 to sink your teeth into.
READ MORE: 13 Pairs of Cowboy Boots That Come in at Under £100
Shop cowboy boots under £300
17604 JUDY SALVAJE MIELE SALVAJE AVORIO, £252, Sendra – buy now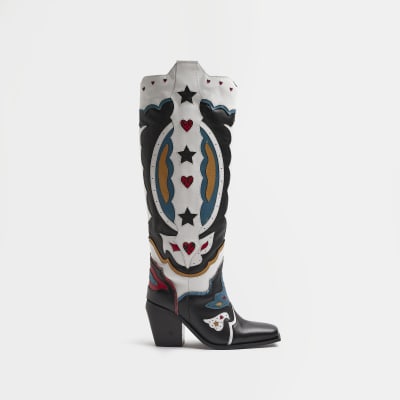 Black leather western stitched boots, £200, River Island – buy now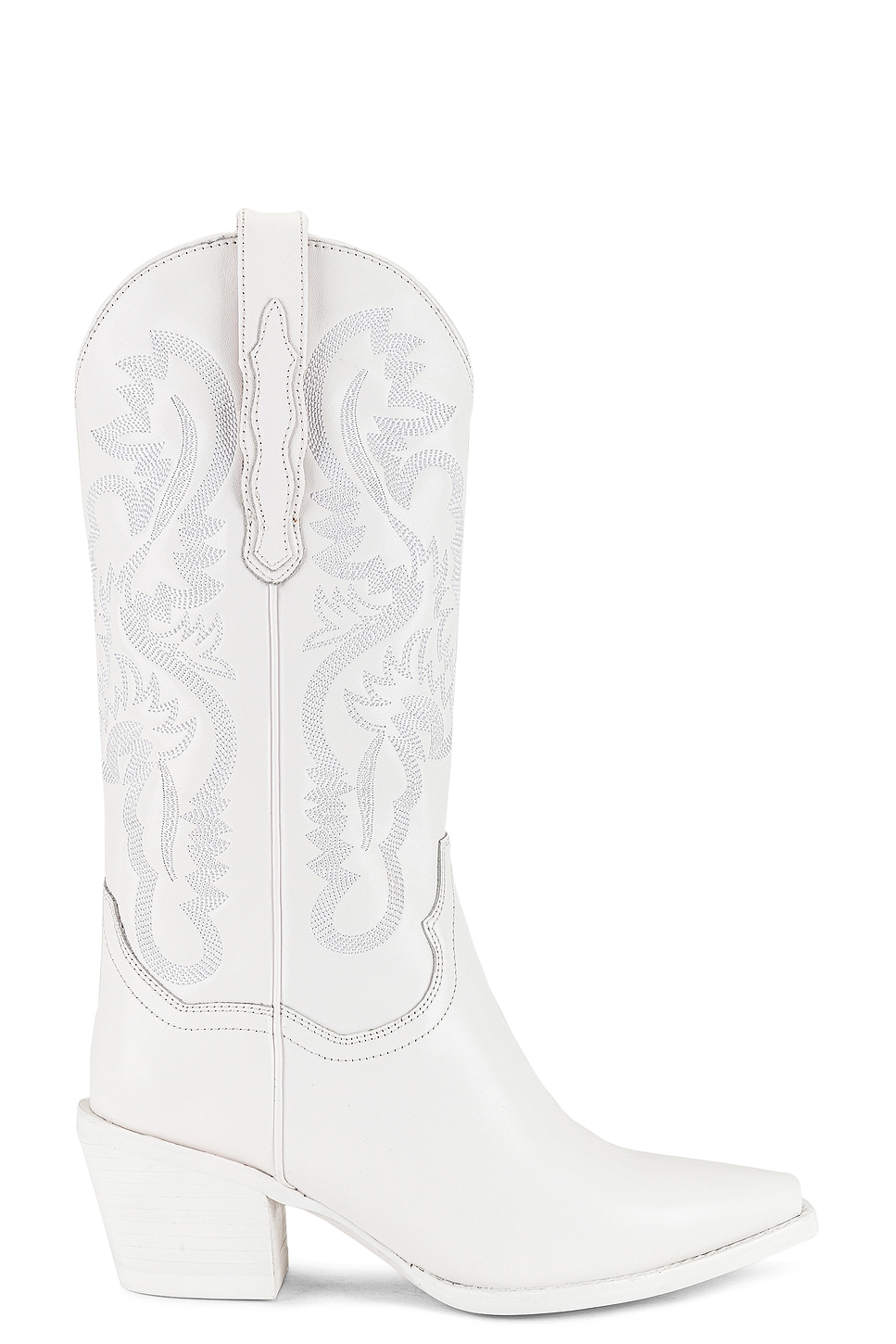 Dagget Boot, £288, Jeffrey Campbell – buy now
New-kole black, £203, Bronx – buy now
South Cow, £258, Alohas – buy now
READ MORE: 6 Boot Trends That Will Be Everywhere by Autumn
Fringed leather boots, £299.99, Mango – buy now
Finn Tall Suede Western Boots, £268, Free People – buy now
Alina tall boots, £220, Vagabond – buy now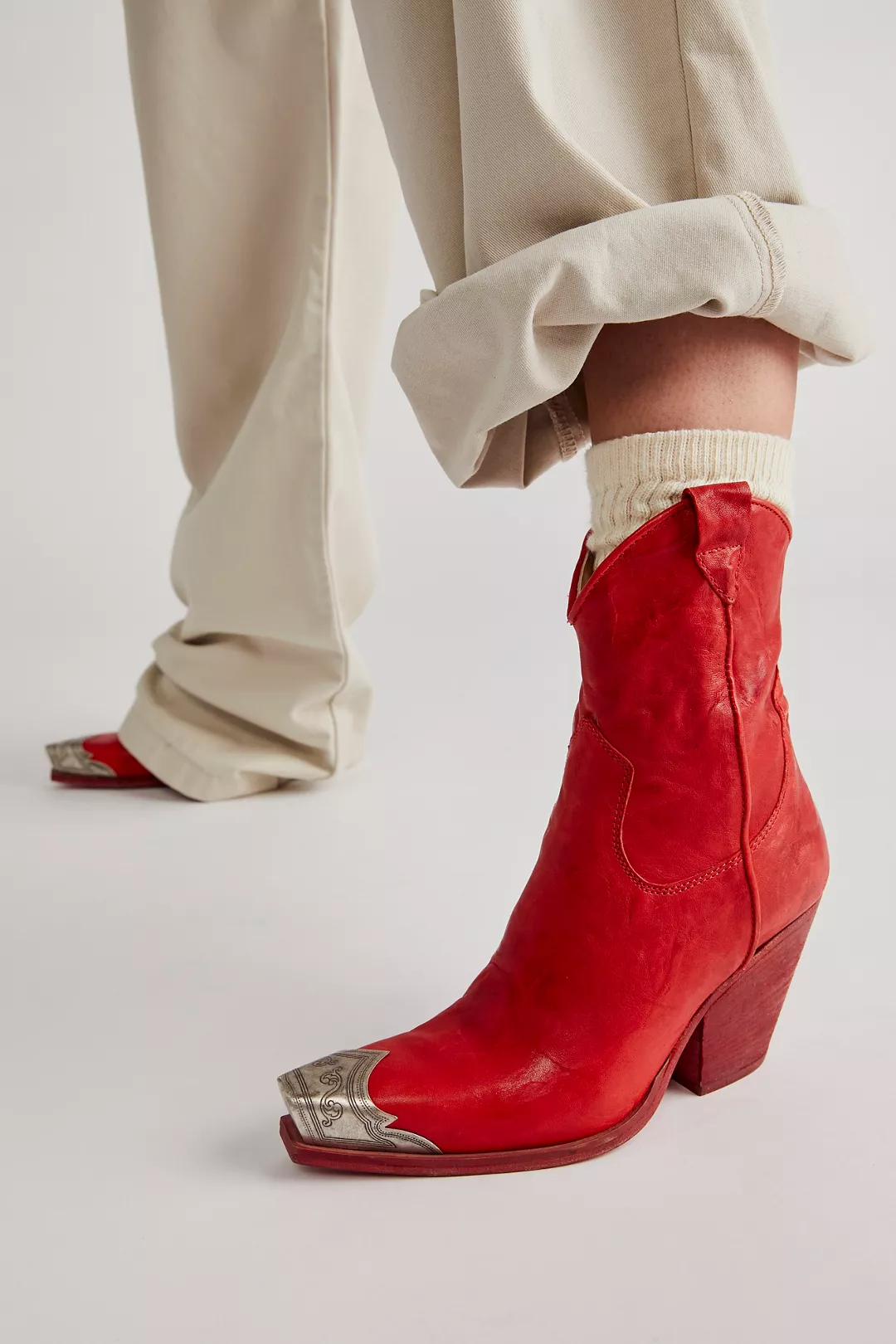 Brayden Western Boots, from £248, Free People – buy now
Mount Suede Desert Taupe, £293, Alohas – buy now
Shiny Fuchsia Tall Boots, £294, Seezona – buy now