Last Updated on August 8, 2022
Winter might be months away, but the shoe trends are coming in thick and fast for AW22.
Footwear probably seems like the most predictable of the accessories when it comes to seasonality. We all know to buy boots around October before the chill arrives, and trainers are another trusty item to hold onto when the chill hits.
READ MORE: 9 Key Trends For Autumn Winter 2022 You Need to Know About Now
It's usually only a few months into the new season that we start noticing specific pairs come up again and again. I bet you saw two-tone chunky boots everywhere last year, thanks to Bottega Veneta and remember last year's sudden obsession with Versace's Medusa platforms?
Not so predictable now, is it?
So while we're working months ahead over at Wear Next HQ, we thought it only wise to bring you the shoe trends to sit up and take notice of before you start seeing then everywhere.
Trends don't need to be followed strictly however. We believe you should wear what makes you feel comfortable and confident, as well as only investing in the items that you'll hold onto for years to come.
I tend to notice however that you do just that with certain shoe trends. Mary-Janes have been trending for a long time now but even if the trend passes, it fits my style so perfectly that I know I'll still wear them regardless of what anyone else has on their feet.
I encourage you to pick and choose which shoe trends resonate the most with you, and veto the rest. Fashion should be fun, after all.
So what will we be seeing more of? Agnès Cushnie, co-founder of footwear brand SANTE + WADE offers some intel. 
"Since lockdown we have seen a huge transition into bold statement pieces on the catwalks such as angular shoes with slanted heels seen by designers such as Prada and Bottega Veneta," she says.
"We have re-introduced the Jummai boot this winter which offers a subtle slanted heel in striking yellow and blue snakeskin effect leather."
Another trend you'll be happy to see again is the biker boot. Agnes adds: "Notably the trusty biker boot makes a return but with more straps, buckles and other embellishments spotted on the Miu Miu, Roberto Cavalli and Christian Dior shows."
So without further ado, here are the 9 biggest shoe trends that will be massive for AW22.
READ MORE: I Have So Many Dresses From This Brand (and They Always Earn Me Compliments)
Wear Next may receive a small commission if you click a link from one of our articles onto a retail website and make a purchase.
Biker Boots
Biker boots are making their worthy return for AW22. They were spotted at Prada, Alexander McQueen, Chloé, Dior, Miu Miu…the list is endless.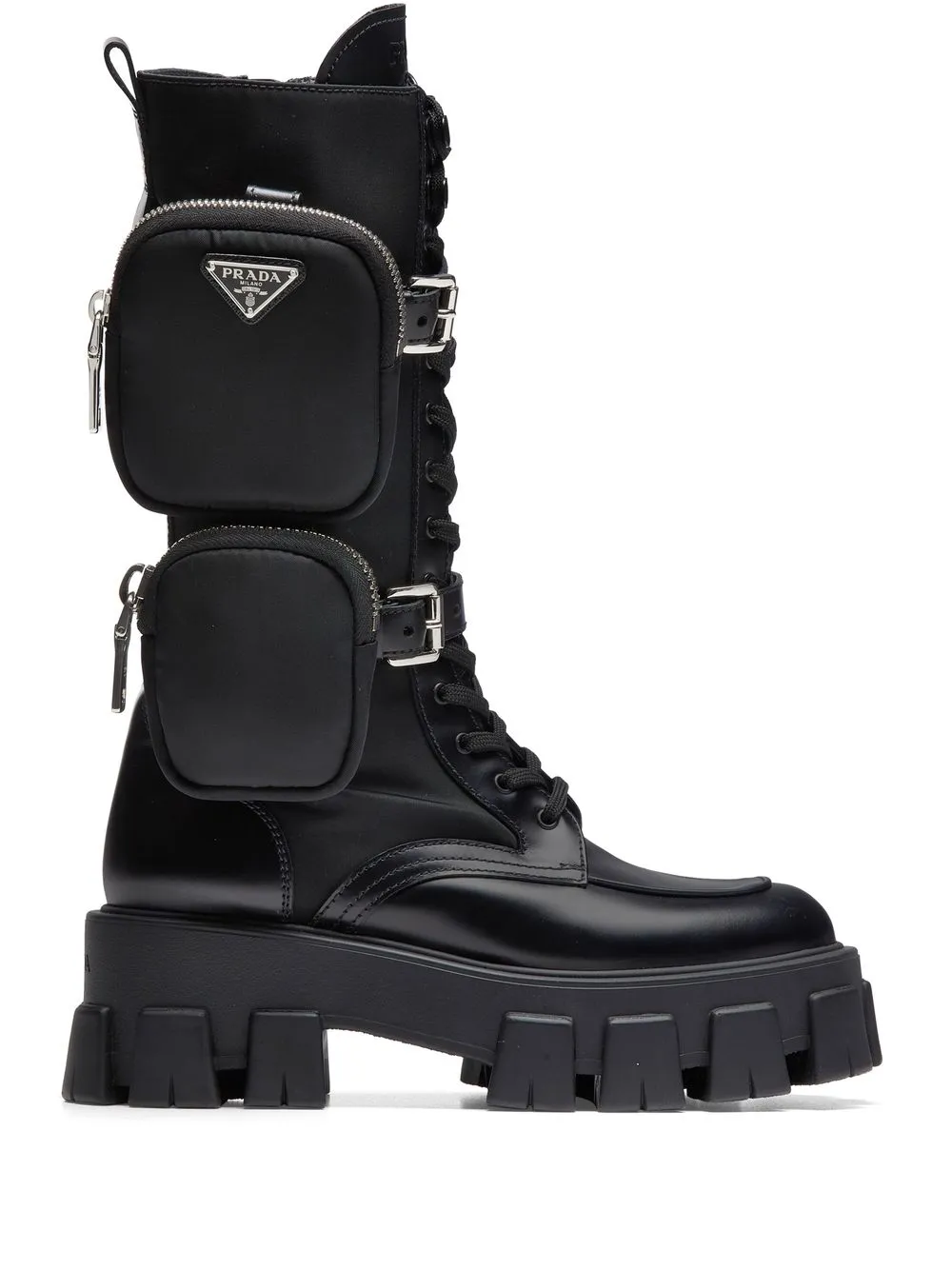 Monolith pouch-embellished biker boots, £2,006, Prada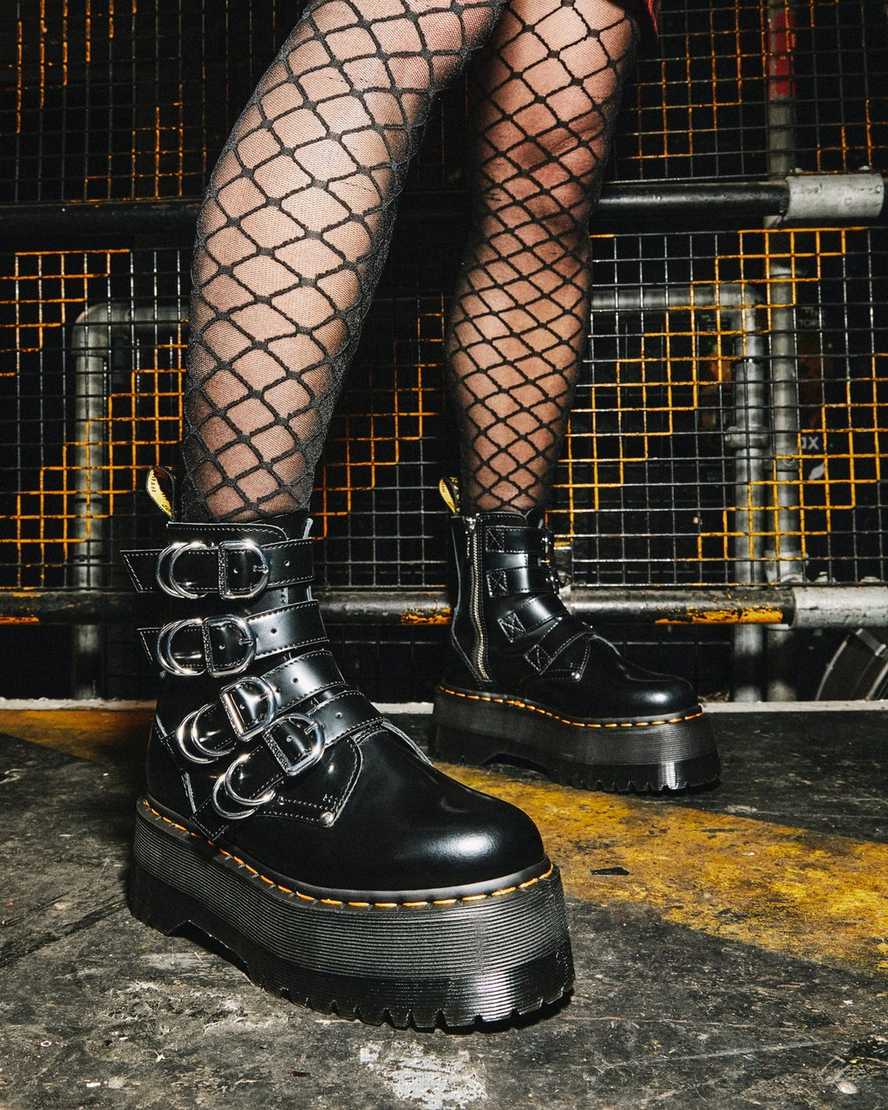 Jadon Max Hardware Leather Platform Boots, £219, Dr Martens
Textured
Whether it's feathers, faux fur or shearling, footwear will have texture this season. If you want to dip a toe into the trend, try feather-embellished heels or flats.
Medina Furry Cylindrical Heel Mules, £109, Charles & Keith
Platforms
It will come as no surprise to hear that platforms are going no where.
High-heel platform shoes, £49.99, Zara
Belle glittered-leather platform sandals, £795, D'Accori
Angular Shapes
Shoes become wearable art for AW22. Angular shapes and heels were spotted at Loewe, Yuhan Wang, Tom Ford, Prada and Bottega Veneta.
We're already seeing the trend trickle down to the high street, but expect to see more of it as the year continues.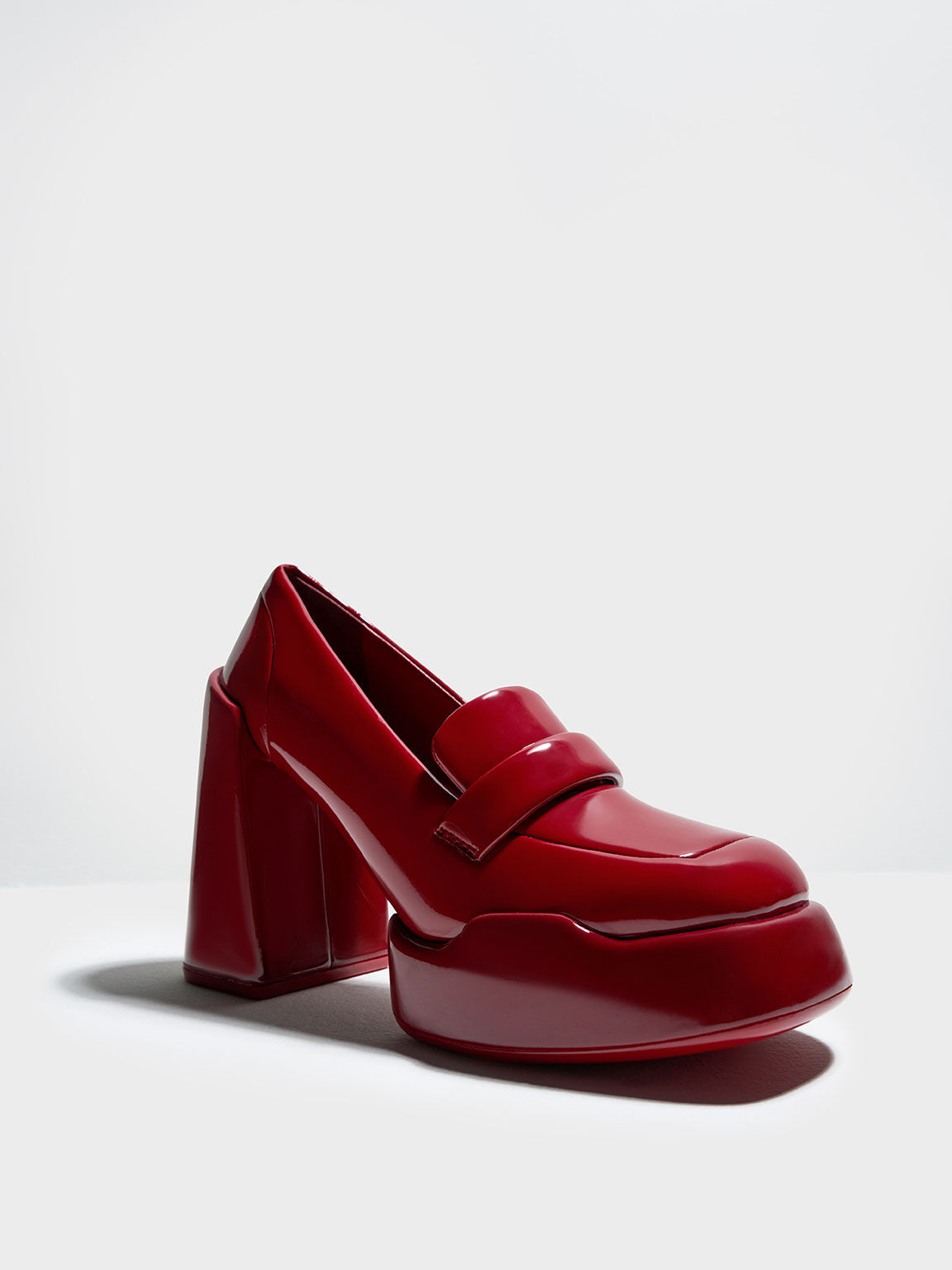 Lula Patent Loafer Pumps, £89, Charles & Keith
Orange Vegan Leather Mules, pre-order for £55, Alohas
Preppy Pairs
Preppy loafers and brogues trotted down the runway at Miu Miu, Jil Sander and Tod's.
Mask Gingerbread – Brown and White Vegan Leather Loafers, pre-order for £65, Alohas
Miles chunky loafer flat mules in white drench, £34, ASOS
Ballet Pumps
We all knew it was coming, but it looks like this is the year ballet pumps make their return. I'm not mad at it.
READ MORE: 5 Jacket Trends To Sit Up and Take Notice of For AW22
Laura embellished pointed ballet flats in pink satin, £22, ASOS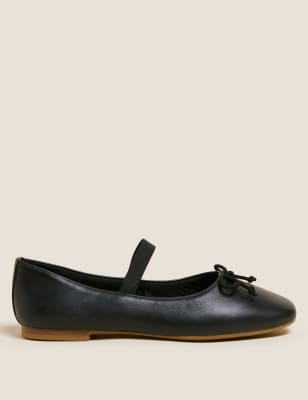 Leather Bow Ballet Pumps, £35, M&S
Retro Kicks
Hot on the heels of adidas' collaboration with Gucci comes the rise of retro-inspired trainers. Is there a more wearable trend? I don't think so.
Sway trainers, £165, Sante + Wade
Gazelle sneaker, £575, adidas x Gucci
Nova high-top sneakers, now £60, VEJA
Pantaboots
We've all seen Kim Kardashian's Balenciaga pantaboots, and they're fast becoming one of this season's biggest trends.
For a more wearable way to wear them, opt for over the knee pairs on the high street.
Thigh-high faux leather boots, £25, Monki
Flat black knee-high boots, £55.99, Stradivarius
Glitz & Glam
Metallics and embellishments were spotted time and time again on the runway as we step closer to the party season.
Harmony mid heeled platform mules in silver, £34, ASOS