Ever since I saw Carrie Bradshaw rocking a faux fur coat in the early episodes of Sex And The City, I've become obsessed with them.
I'm used to wearing items that aren't necessarily practical, but tick all the boxes when it comes to fashion. High heels, mini skirts and unforgiving jeans are just some of them.
READ MORE: 11 Simple and Chic Black Coats That Will Go With Literally Anything
Since I started dressing comfortably in the pandemic, it's hard to go back. Trainers and loungewear are high up on my hit list, but when I actually need to dress up, I copy Carrie's faux fur coat look.
Not only is the faux fur coat incredibly chic, but unlike most items in my wardrobe, it's actually super warm too.
I hate to talk about the weather, but it's fair to say that it's now absolutely freezing. I've never been a fan of the cold, but I'm trying not to be glum about it.
The faux fur coats on the market right now are truly of great help in turning the gloom into excitement. They're not all beige either – Jake LDN has a selection of printed and patterned faux fur coats, while & Other Stories' lilac coat is one of my favourites.
There are lots more to choose from too. Here's my growing list of current favourites.
READ MORE: All The Biggest Knitwear Trends For AW21
For fashion advice and general chit-chat, join our Facebook group What To Wear Next.
Wear Next may receive a small commission if you click a link from one of our articles onto a retail website and make a purchase.
Buy now
Anoushka Faux Fur Coat, £179, Hush – buy now
Oversized Hooded Faux Fur Coat, £65, ASOS Design Curve – buy now (up to size 30)
Leopard Print Faux Fur Coat, £491, Stand Studio at Farfetch – buy now
Belted Faux Fur Coat, £205, & Other Stories – buy now
READ MORE: Christmas Jumper Day 2021: 17 Fashionable Festive Knits You Won't Regret Wearing
Checked Faux Fur Coat, £139.99, Mango – buy now
Faux Fur Jacket, £34.99, H&M – buy now
Mid Purple Faux Fur Cocoon Coat With Wide Collar, £295, Ted Baker – buy now
Faux Fur Coat, £59.99, Zara – buy now
Faux Fur Trucker Jacket, £45, ASOS – buy now
Nani Faux Fur Jacket, £549, Stand Studio at Coggles – buy now
Katie Faux Fur Long Coat Faces, £279, Jakke LDN – buy now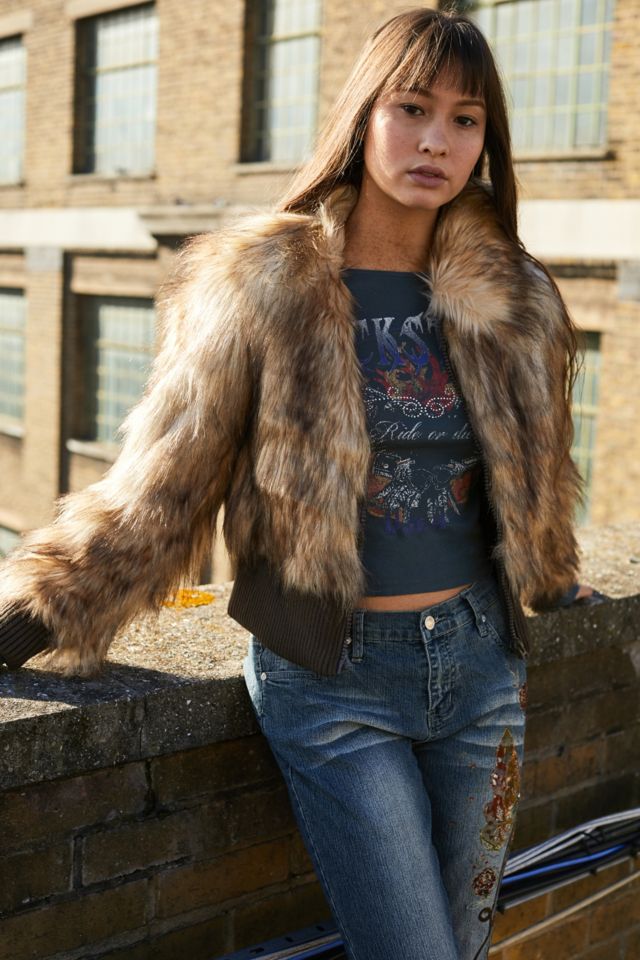 UO Mulvey Faux-Fur Cropped Jacket, £76, Urban Outfitters – buy now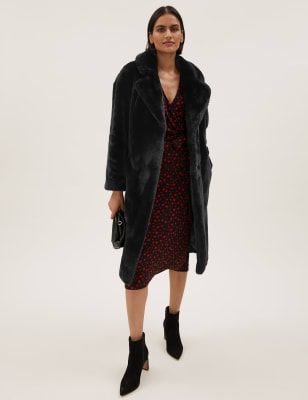 Faux Fur Longline Coat, £89, M&S – buy now
Lorca Crochet-Collar Faux-Fur Coat, £650, Shrimps – buy now