It's taken me a long time to realise that you can never have too many tops, mainly because for a long time I barely had any.
Despite the classic 'jeans and a nice top' outfit being one of the easiest and most stylish outfit combinations in existence, I've always been that person to buy dresses, dresses and more dresses.
READ MORE: I Have So Many Dresses From This Brand (and They Always Earn Me Compliments)
Recently I've discovered the error of my ways when I spent some time looking through my wardrobe for gaps, and those items I have too many of.
If you've ever read Marie Kondo's book (or seen her Netflix show), you'll know that we all have a tendency to find something we love and buy it over and over again. I definitely have way too many floral dresses now, and not enough tops.
The abundance of gorgeous tops on the high street means filling in the gaps isn't costly, but can make all the difference. Brands like Zara, Mango and H&M have plenty of blouses and tops to choose from for under £30, and they'll go with so many items you already have, whether it's skirts, shorts, jeans or trousers.
When you can't be bothered to spend time styling outfits, wear them with jeans and a pair of cute sandals for a look that's so well respected, it has a nickname.
There are other options though. I've been experimenting with relaxed trousers and midi skirts, the latter being one of AW22's key trends.
Let's get into it. I've found some of the best tops on the high street from our all time favourite brands, including Zara, Monki, Mango, & Other Stories and more.
Shop high street tops
Fringes detail shirt, £69.99, Mango – buy now
Strappy silk top, £89.95, Massimo Dutti Studio – buy now
Doodle pattern short sleeve shirt, £25, Monki – buy now
Frill Collar Blouse, £65, & Other Stories – buy now
Nevada satin shirt, £39, Dancing Leopard – buy now
Crochet halter neck top, £19.99, Zara – buy now
Broderie tie front blouse in white, £31, Topshop – buy now
Tall collar check blouse in monochrome, £19.25, Topshop – buy now
Gathered puff-sleeved top, £34.99, H&M – buy now
Relaxed Poplin Shirt, £55, Arket – buy now
READ MORE: The New In Pieces From Zara You Just Have To See
Short-sleeved striped cardigan, £59, COS – buy now
Shirt with a sheen, £17.99, H&M – buy now
Jacquard Geo Print Twist Neck Blouse, £55.20, Warehouse – buy now
Combined organza top, £22.99, Zara – buy now
Denim Corset, £36.95, NA-KD – buy now
Organic Cotton Blue Stripe Collar Top, £45, Albaray – buy now
Poplin cape shirt, £69.95, Massimo Dutti Studio – buy now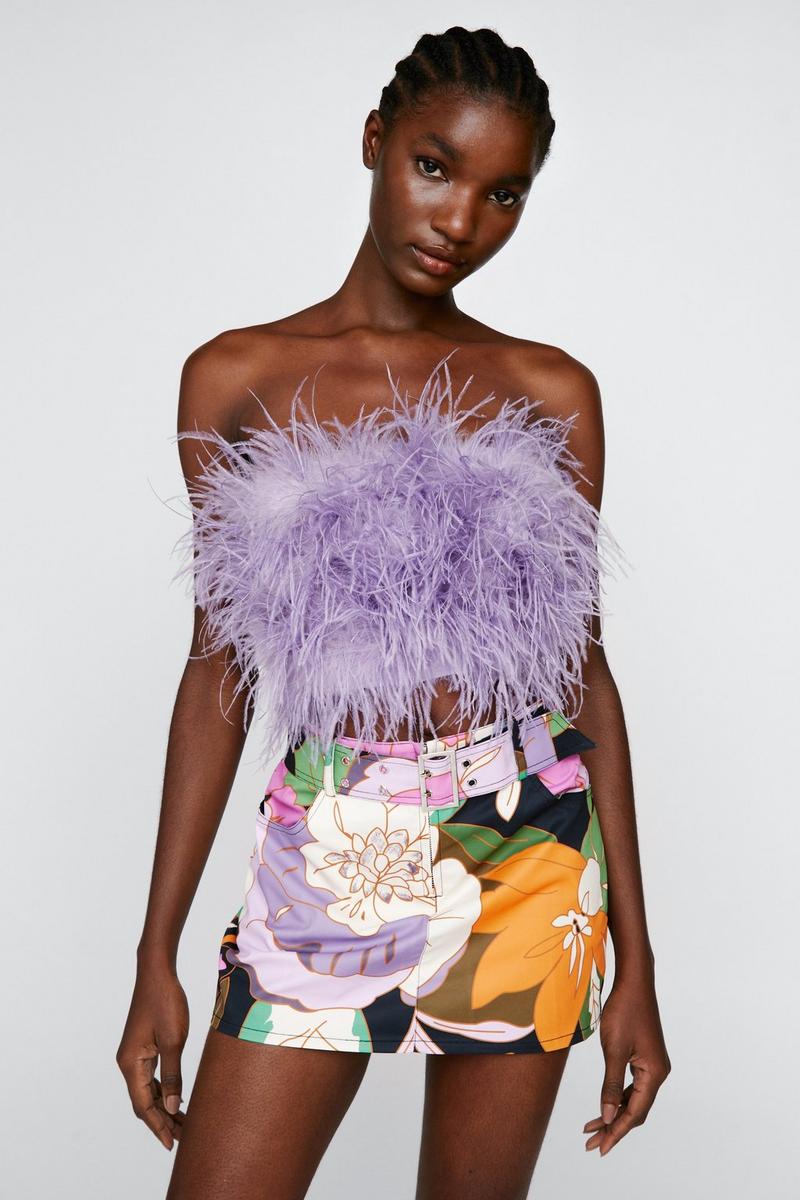 Feather Cropped Bandeau Corset Top, £76, Nasty Gal – buy now