Last Updated on August 22, 2022
As we get ready for a new season, it's time to turn our attention to footwear – and this season, I'm desperate for some knee-high boots.
While I've always favoured ankle boots over longer styles, my boots collection felt a little outdated after seeing more and more knee-high boots on the street-style scene. The emerging trend made me a little nervous.
READ MORE: These Iconic Boots Have Been 'In' For Over 60 Years
Do I take the chance and be part of the fashion-forward crowd or slip into my comfortable high-heeled ankle boots?
What I love about fashion is that it's fun. You can express who you are through your clothes—from bold and colourful to chic and sophisticated. After careful research, I can see why knee-high boots are trending, so I figured I'd give them a chance.
Of all the footwear trends this year, knee-high boots offer versatility. They're perfect for a variety of occasions—cold winter months, work events, even nights out. So, I took the plunge and bought my first pair of knee-high boots.
You'd think you have to splurge a lot of money to get a nice pair, but there are plenty of stylish options out there for under £100.
If you're a petite girl courageously slipping into the knee-high trend like me or simply want a new pair of boots, I have found 9 pairs of knee-high boots to buy now.
Knee-High Boots Under £100
Loose Shaft Stiletto Boots, £83.95, NA-KD – Buy Now
High heel leather boot, £89.99, Mango – Buy Now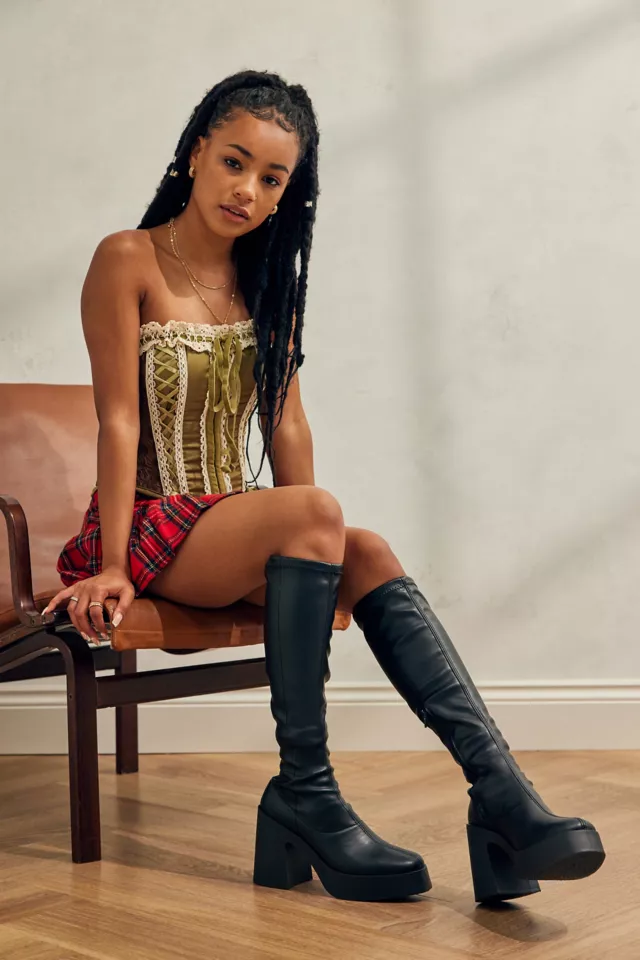 Bianca Knee High Stretch Boots, £65, Urban Outfitters – Buy now
Wide Rounded Shaft Boots, £ 73.95, NA-KD – Buy now
Knee-high heeled boots, £49.99, H&M – Buy now
Heeled Cowboy Boots, £49.99, Pull&Bear – Buy now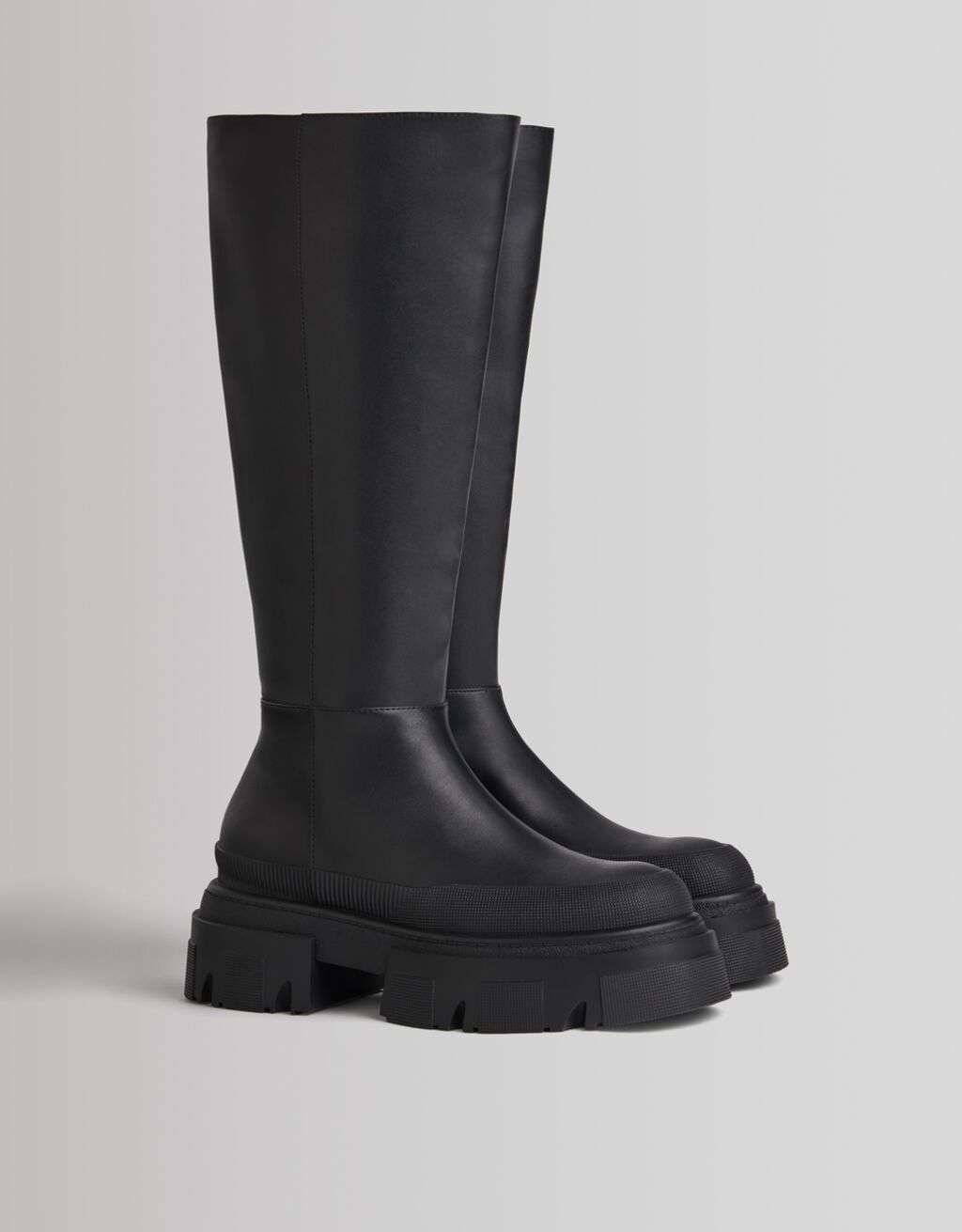 Platform boots with track soles, £59.99, Bershka – Buy Now
Heeled leather boots, £99.99, Stradivarius – Buy now
Fabric Mix Knee Boot, £55.00, Warehouse – Buy now