Last Updated on October 20, 2021
I'm warming to the idea of winter. While Halloween, Christmas and my birthday are all very exciting, if I'm honest the one thing swaying me towards accepting the arrival of the new season is the idea of buying a new winter coat.
Coats are my guilty pleasure. I have more hanging in my wardrobe than I'd care to admit, but I adore them. I allow myself to buy one every year and I keep hold of them until they fall apart.
READ MORE: The Biggest Coat Trends You Need to Know About This Winter
The thing about outerwear is that you have to wear it everywhere you go. It's different to a pair of jeans or a jumper, which you wear sporadically.
Not only that, but your trusty winter coat is the one item stopping you from freezing to death when you step out of the front door.
If I've convinced you to invest in a winter coat, you'll be glad to know that I spent the best part of a day looking for the best options that are out there right now – and boy, there are a few.
Quilted coats feature heavily, with pretty much every high street brand having their own iteration of the iconic Frankie Shop piece.
Trench coats, which never disappear from our radar, are also back on the agenda, while faux fur appears too.
One of the most notable trends though is the sudden appearance of colour. I'm talking neon yellow, bright blue and so much green. As someone who hates wearing all black, I couldn't be more enthusiastic about this.
I've put together an edit of 66 of the best coats you can buy right now from Cos, Zara, H&M, Mango and more, with plus-size, petite and tall pieces available.
Plus, for those working on shopping more sustainably, I found a few vintage beautiful pieces just dying for a new home.
For fashion advice and chit-chat, join our Facebook group What To Wear Next or follow us on Instagram.
Wear Next may receive a small commission if you click a link from one of our articles onto a retail website and make a purchase.
& Other Stories
Belted Oversized Wool Coat, £175, & Other Stories – buy now
Quilted Zip Jacket, £120, & Other Stories – buy now
Buttoned Patch Pocket Wool Jacket, £120, & Other Stories – buy now
River Island
Pink Belted Double Breasted Coat, £110, River Island – buy now
Khaki RI Studio Quilted Jacket, £95, River Island – buy now
Black & White Ri Studio Borg Coat, £140, River Island – buy now
Olive
Herringbone Raglan Coat, £259, Olive – buy now
Zara
Wool Blend Fitted Coat, £129, Zara – buy now
Wool Blend Fitted Coat, £119, Zara – buy now
Jacquard Coat, £159, Zara – buy now
READ MORE: Our Edit of Zara's Winter Coats
Arket
Belted Wool Coat, £225, Arket – buy now
Short Wool Bouclé Coat, £175, Arket – buy now
Cos
Wool Teddy Coat, £225, Cos – buy now
Tailored Checkered Coat, £225, Cos – buy now
Belted Wrap Coat, £190, Cos – buy now
Quilted Coat, £135, Cos – buy now
Uterqüe
Long Contrast Parka, £295, Uterqüe – buy now
Trench Coat With Leather Buttons, £375, Uterqüe – buy now
Long Wool Coat, £225, Uterqüe – buy now
ASOS
Faux Leather Trench Coat, £65, ASOS – buy now
Borg Lined Maxi Rain Coat, £65, ASOS – buy now
Organza Check Trench, £95, ASOS – buy now
Double Layer Trench Coat, £75, ASOS – buy now
READ MORE: I Buy At Least One Pair of ASOS Boots Every Winter – These Are On My Wishlist This Year
H&M
Patent Coat, £59.99, H&M – buy now
Down Jacket, £99.99, H&M – buy now
Wool-blend Coat, £119.99, H&M – buy now
Wool-blend Coat, £119.99, H&M – buy now
Mango
Oversize Wool Coat, £89.99, Mango – buy now
Belt Handmade Coat, £179.99, Mango – buy now
Wide Lapel Wool-blend Coat, £169.99, Mango – buy now
Buttoned Wool Coat, £179.99, Mango – buy now
Lapels Wool Coat, £179.99, Mango – buy now
Oversize Wool Coat, £89.99, Mango – buy now
Warehouse
Abstract Oversized Teddy Coat, now £103.20, Warehouse – buy now
Free People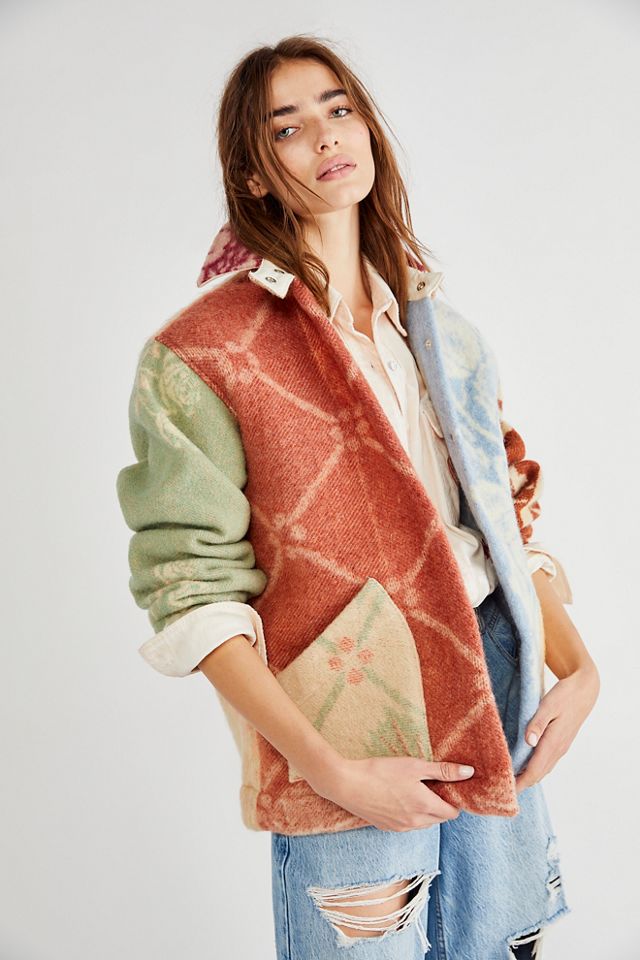 Ardmore Blanket Jacket, £397, Free People – buy now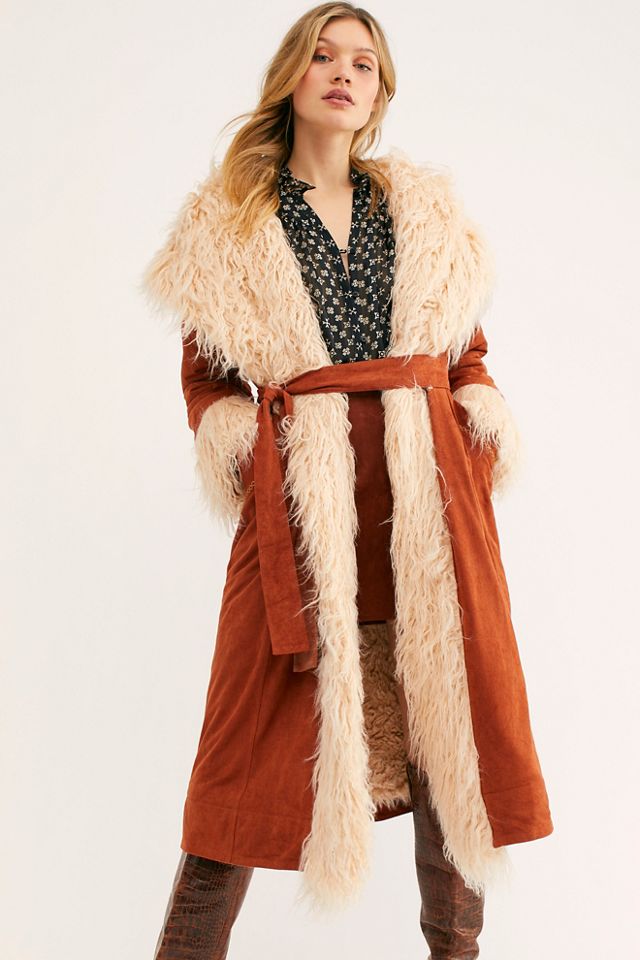 The Joan Jacket, £368, Free People – buy now
Menswear Hailey Wool Coat, £268, Free People – buy now
Jakke
Katie Faux Fur Long Coat Faces, £279, Jakke – buy now
Bailey Coat Bright Green, £249, Jakke – buy now
Katie Coat Natural Fox, £279, Jakke – buy now
Designer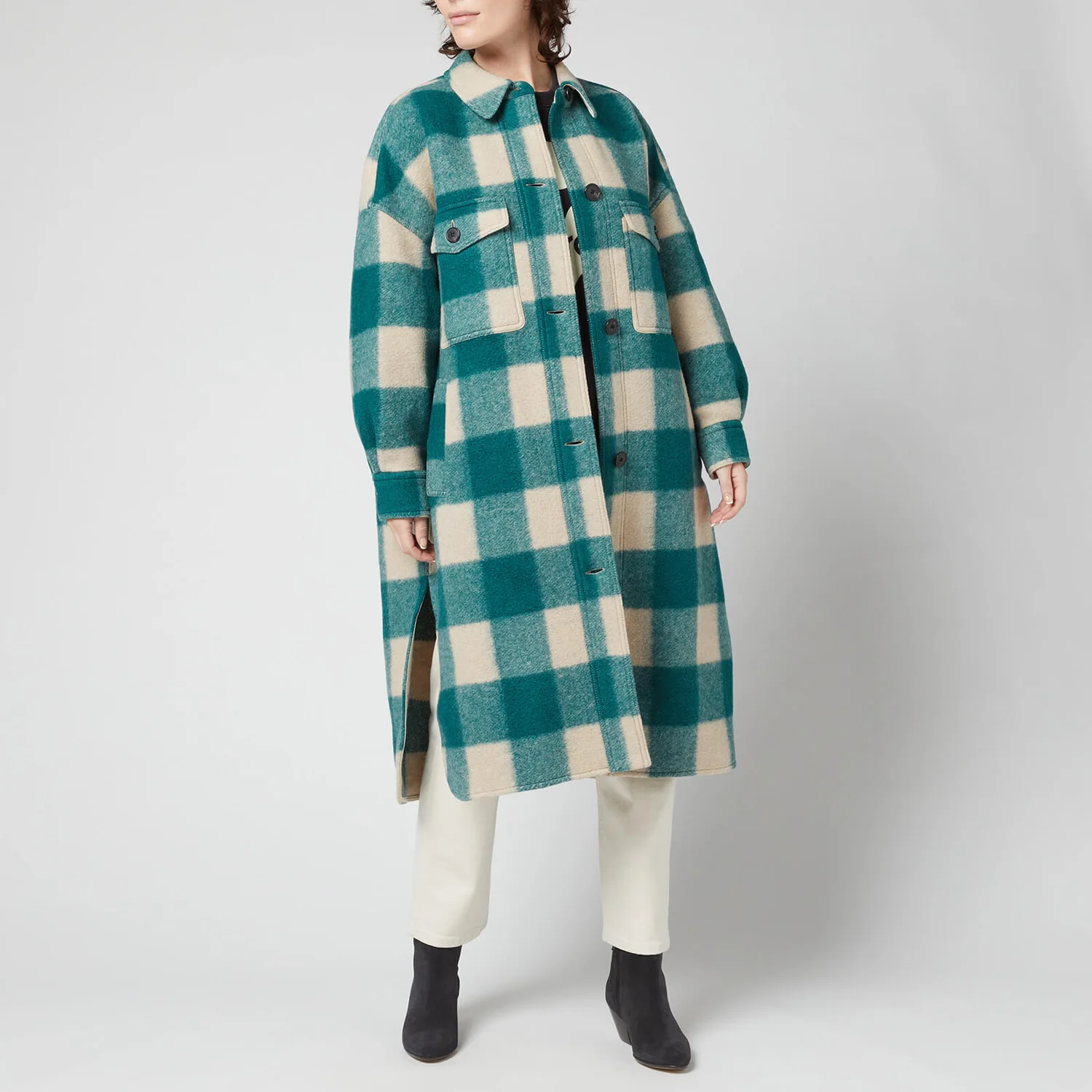 Etoile Women's Fontizi Jacket, £555, Isabel Marant at Coggles – buy now
Panelled Cotton Gabardine Trench Coat, £2,290, Burberry at Farfetch – buy now
Maria Faux-fur Single-breasted Coat, £370, Stand Studio at Farfetch – buy now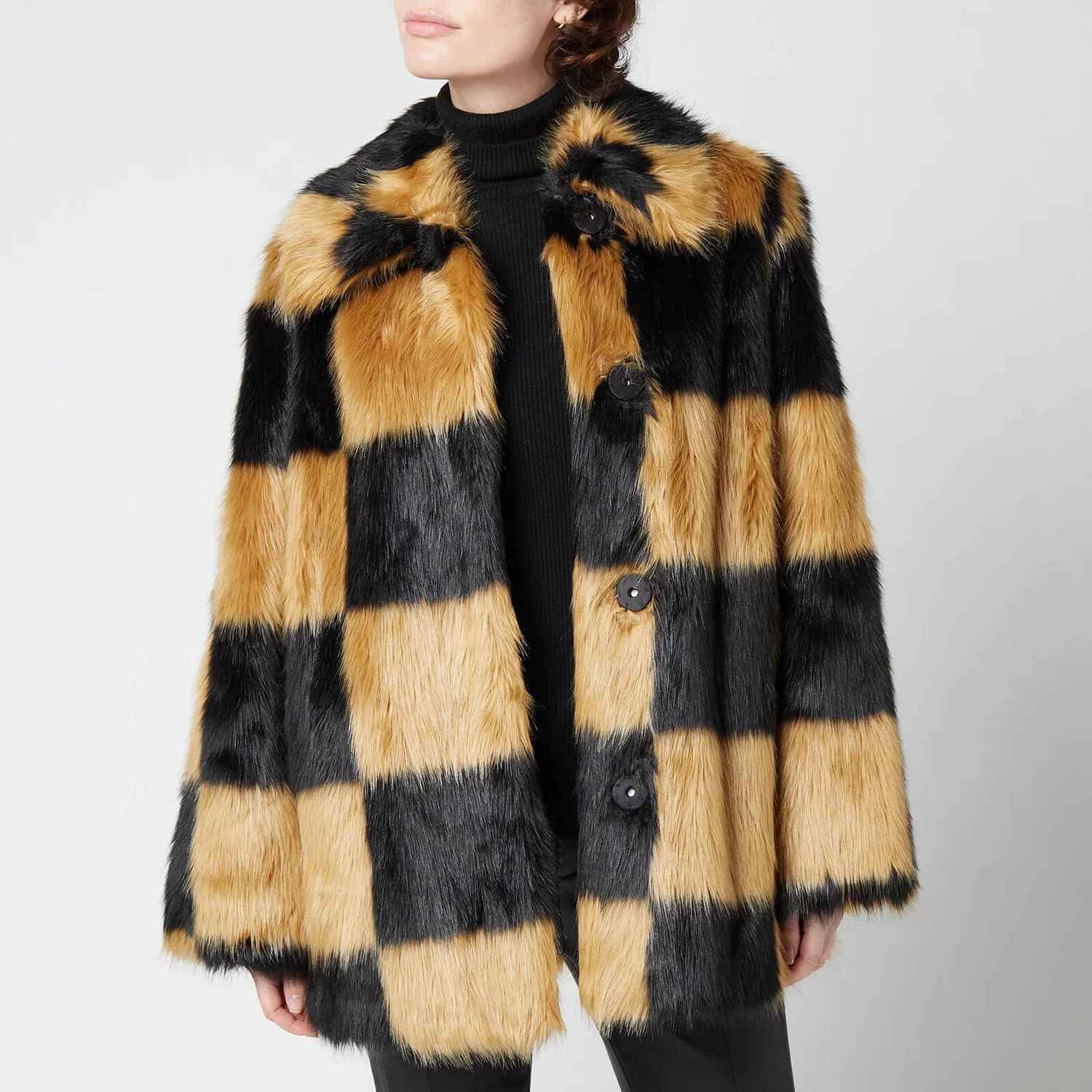 Nani Faux Fur Check Jacket, £549, Stand Studio at Coggles – buy now
Belted Recycled Wool-Blend Coat, £445, Ganni at Matches Fashion – buy now
Scarlett Coat, £695, Shrimps at Coggles – buy now
Single-Breasted Belted Coat, £5,450, Bottega Veneta at Farfetch – buy now
Eliane Crocodile-Effect Coat, £400, Rotate at Farfetch – buy now
Olfa Belted Padded Cotton-Blend Coat, £700, Acne Studios at Matches Fashion – buy now
Teddy Oversized Quilted Shell Coat, £230, The Frankie Shop at Matches Fashion – buy now
READ MORE: 5 Ways to Care For, Clean and Restore Your Designer Handbags
Vintage & Pre-loved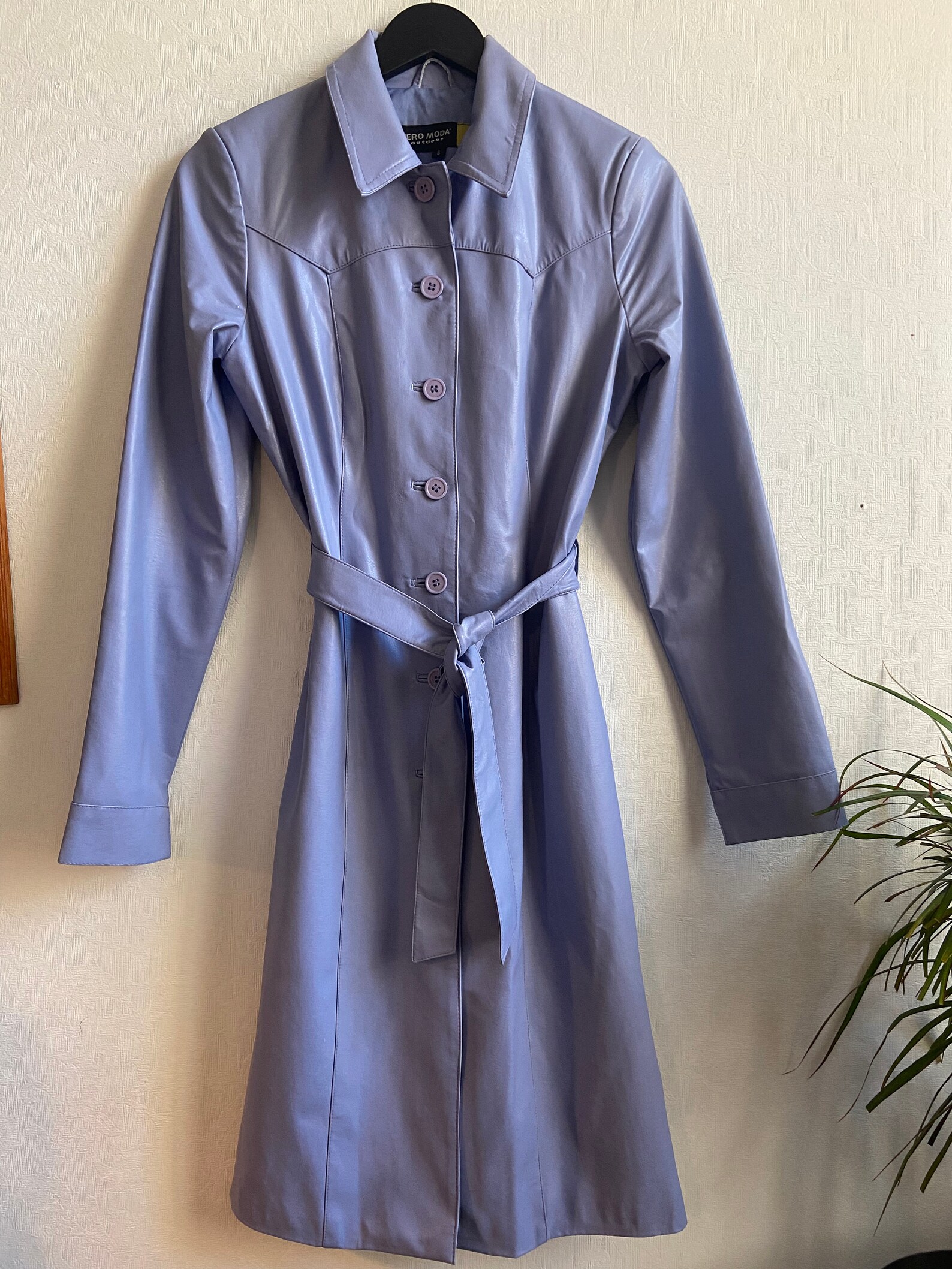 Blue Leather Trench Coat with Belt, £70.88, Etsy – buy now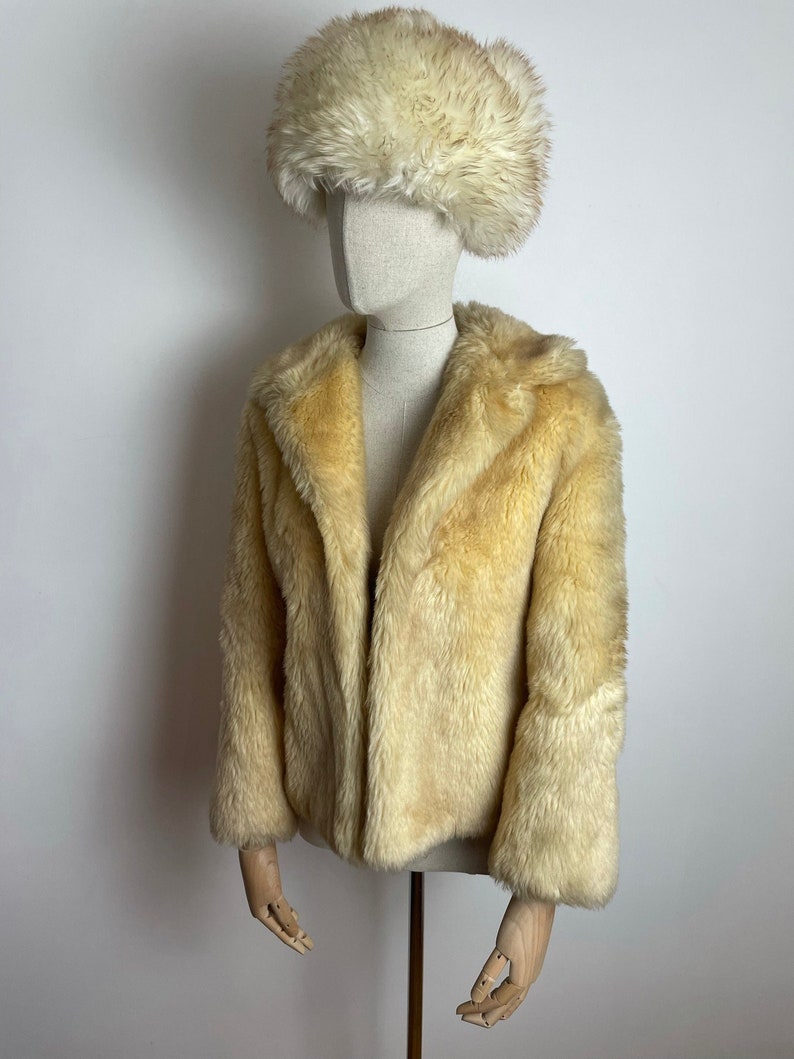 Blonde Teddy Faux Fur Coat, £30, The Secret Parlour – buy now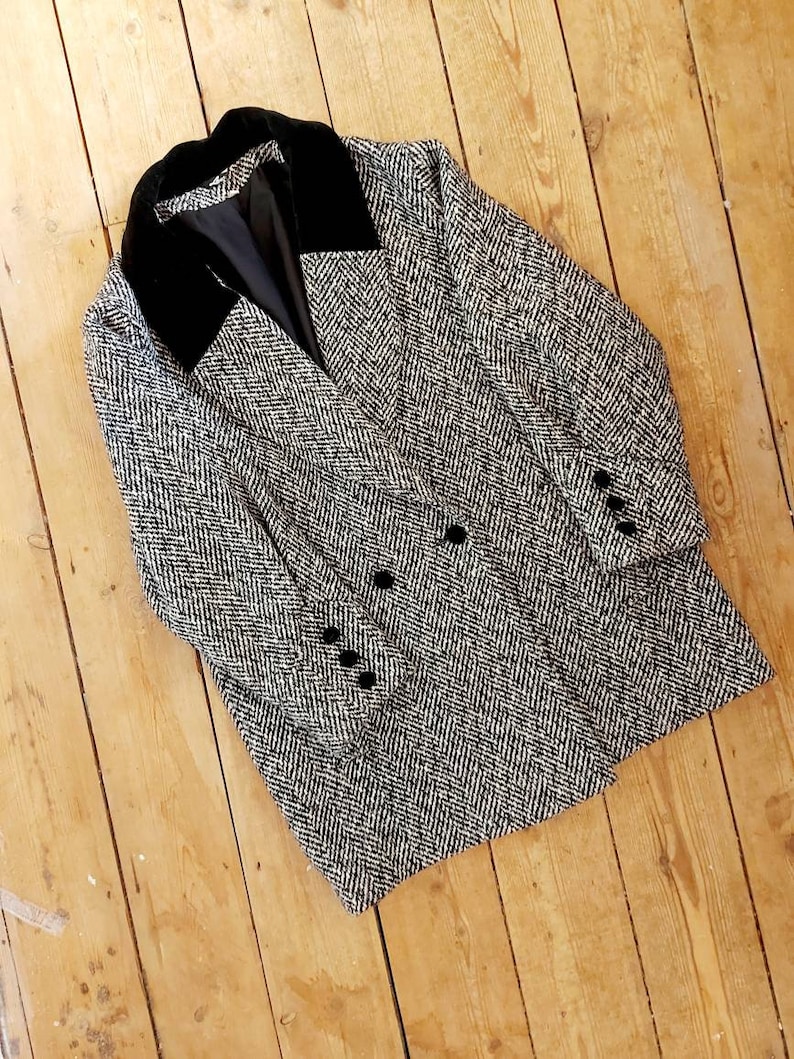 1980s Black & White Wool Coat, £40, Lulu Brandy Vintage – buy now
Late 1960s Jean Patou of Paris Green Checked Leather Trimmed Coat, now £375, Rokit – buy now
Plus Size
Yasmin Trench Coat, £209, Lora Gene – buy now (available up to size 22)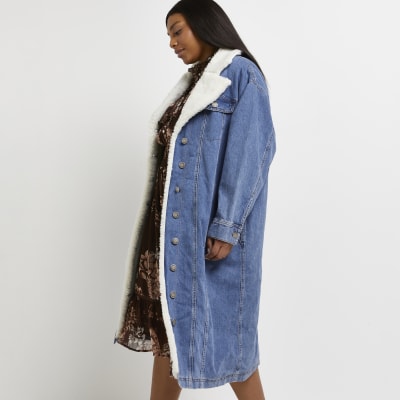 Blue Borg and Denim Longline Coat, £100, River Island – buy now (available up to size 26/28)
Oversized Coat, £39.99, H&M+ – buy now (available up to size XL)
Curves Stone Belted Long Trench Coat, £49.99, New Look – buy now (available up to UK 26)
Lapels Wool Coat, £79.99, Violeta by Mango – buy now (available up to 4XL)
Petite
Petite Oversized Coat, £75, ASOS – buy now
Petite Wool-Blend Camel Coat, £328, Reiss – buy now
Petite Faux Leather Trench Coat, £65, ASOS – buy now
Tall
Tall Leather Look Trench Coat, £70, ASOS – buy now
Long Padded Duvet Coat, £88, Next – buy now
Belted Coat With Hood, £70, ASOS – buy now
Black PU And Faux Fur Jacket, £75, Next – buy now