Of all the seasons, winter stands as one of my favourites. The moment the temperature drops and I can feel the cold winds, I immediately take it as an excuse to wear a warm knit and buy a good coat.
My favourite place for coats? You'd be surprised at how good Zara's are.
READ MORE: Your First Look at H&M Studio's SS23 Collection
As someone who lives in a cold city, I've done my fair share of hunting for the perfect winter coat. The Spanish retailer has one of the best selections of winter coats in luxe fabrics like cashmere, wool and faux fur.
It's no secret that everyone here loves the Spanish retailer. I mean, who doesn't? They have a great selection of affordable yet expensive-looking pieces for all seasons.
While it's often criticised for being a fast fashion brand, Zara is accessible to those on a low budget, as well as those who struggle to shop sustainably due to size constraints. So, no judgement here.
Shopping sustainably can also mean shopping less and investing in good quality clothes that can last for more than one season.
While I'd love to say style doesn't matter, it's important that you feel comfortable, cosy and confident in whatever you wear this winter – coats included.
Check out more of my top picks from Zara's winter coats below.
READ MORE: 16 Fashion Editor-Approved Items That Have Just Dropped at COS
Wear Next may receive a small commission if you click a link from one of our articles onto a retail website and make a purchase.
Shop Zara coats
Double-Faced Reversible Coat, £119 – buy now
Oversized Coat With Wool, £119 – buy now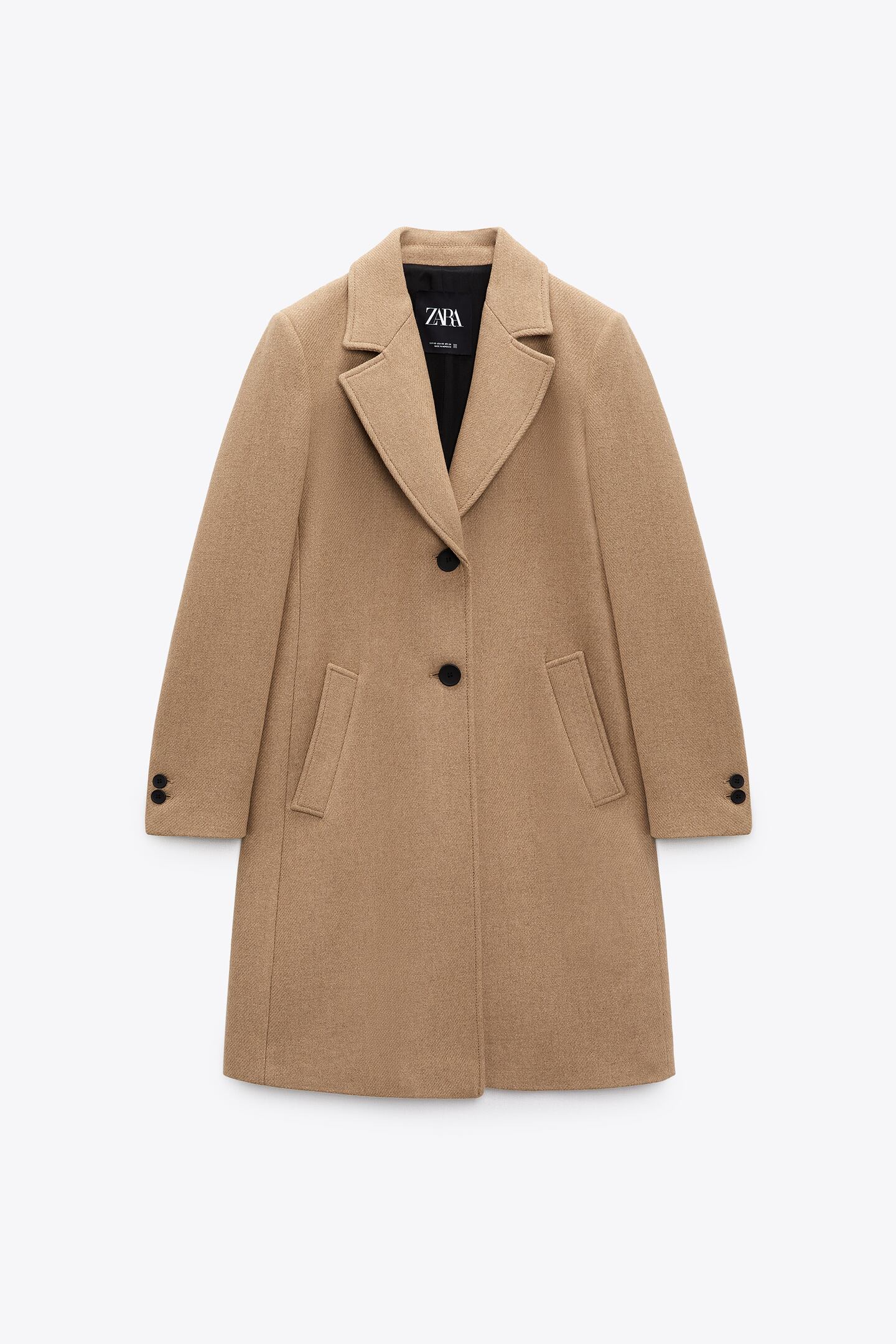 Wool Blend Fitted Coat, £89.99 – buy now
Long Premium Wool Blend Coat, £159 – buy now
Oversize Adererror Wool Blend Coat, £169 – buy now
Wool Blend Double-Breasted Coat, £89.99 – buy now
Matching Bomber Coat, £109 – buy now
Short Coat With Pockets, £109 – buy now
Soft Oversize Coat, £79.99 – buy now
Double-Breasted Faux Shearling Coat, £109 – buy now