Last Updated on June 4, 2021
When you think of jewellery, your mind instantly goes to dainty gold necklaces, cute rings and hoop earrings, but in 2021 there's another piece we're going to be adorning ourselves with.
Body chains are one of this year's most wanted pieces thanks to the Kardashian Jenner's, who are also responsible for some huge beachwear trends this year. According to Lyst, searches for body jewellery have increased year-on-year and are currently up 98%.
While the rest of us have been in lockdown, the famous family have been sunning themselves in paradise. This has presented them with the opportunity of showing their followers their c13 of the best resin rings to shop right nowollection of bikinis, many of which have been teamed with the subtle jewellery piece.
READ MORE: 5 colourful cult jewellery brands we love
Of course the emergence of the trend is not solely down to the family. Chanel, Dior and Jacquemus all sent body chains down the runway over the past few seasons, while it was also big in the 90s. Who can forget these looks? Now it's finally catching on in 2021.
It's also been reported that amongst the most popular iterations of the trend are Versace's Greek motif body chain and Alessandra Rich's pearl body chain, both of which will set you back hundreds – if not thousands.
For those of us not on a Kardashian budget, there are plenty of body chains available on the high street. For those feeling confident with the trend, team these with your bikinis or layer over bralettes to add another element to an outfit. For those wanting to make it more subtle, wear a belly chain under a jacket or cardi.
Here are our top picks available to buy now from just £6.
READ MORE: 13 of the best resin rings to shop right now
Buy now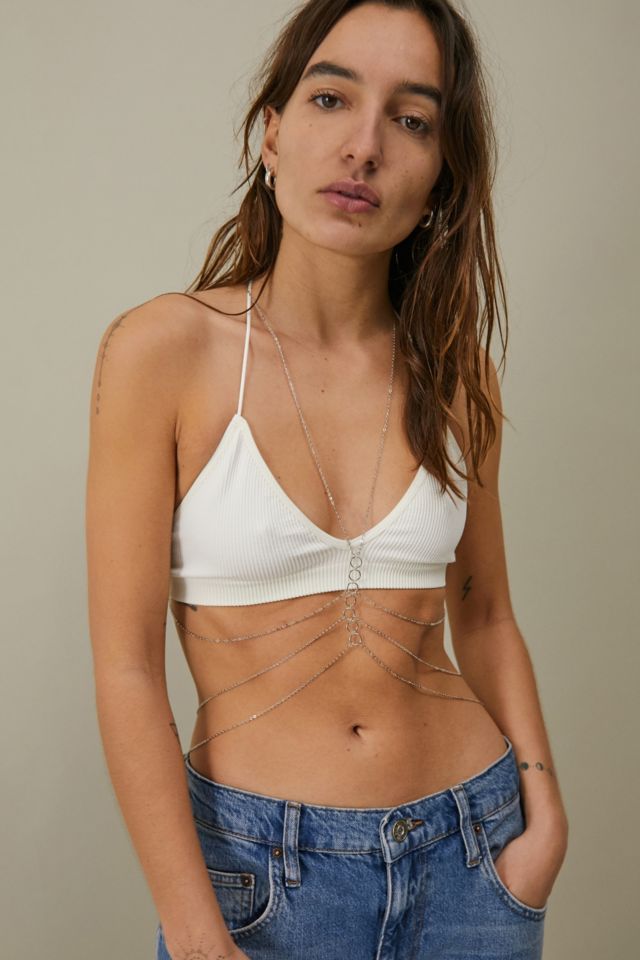 Silver-Tone Hoop Body Chain, £14, Urban Outfitters – buy now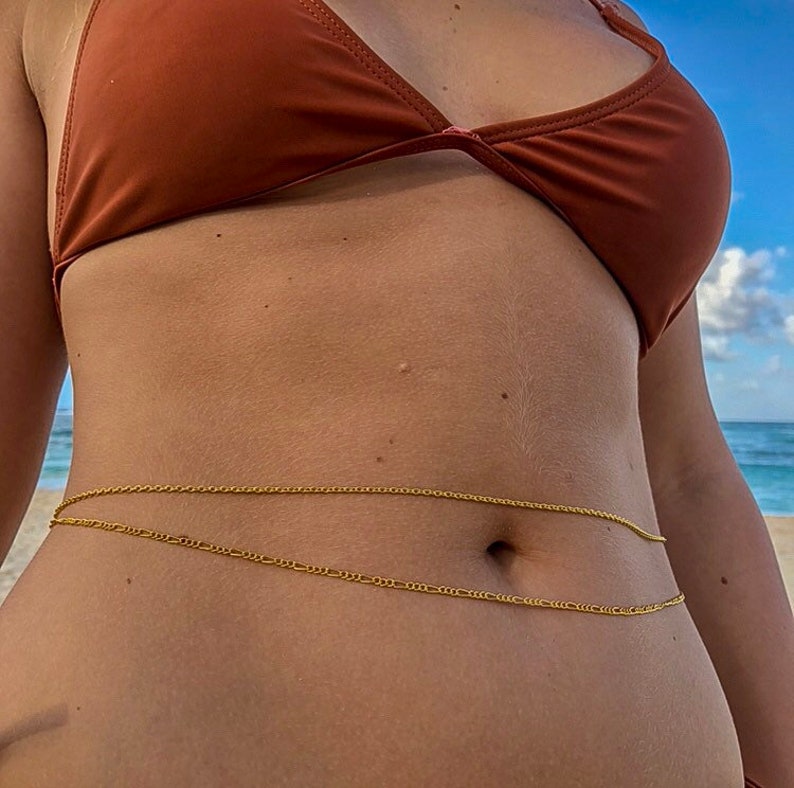 Double Belly Chain, £13, Etsy – buy now
Body Chain, now £6, ASOS DESIGN – buy now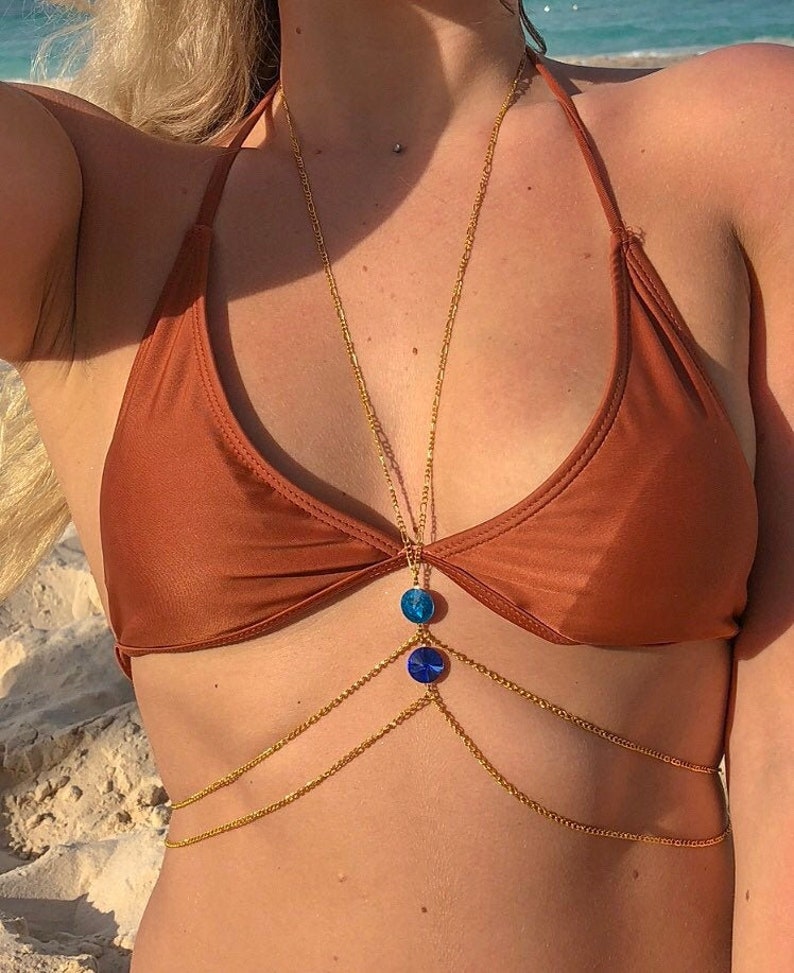 Swarovski Body Chain, £17, Etsy – buy now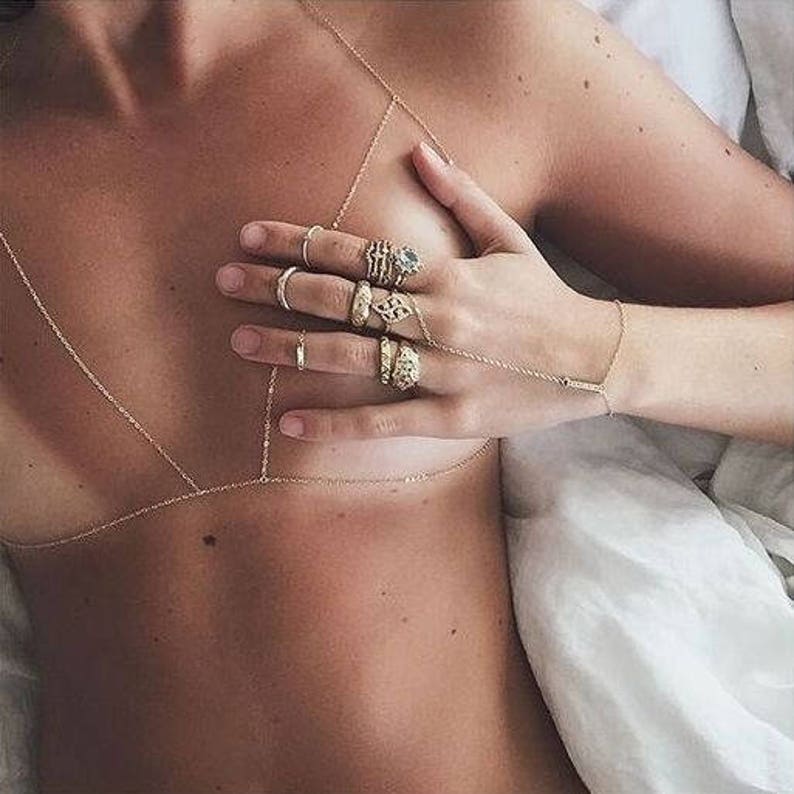 Dainty Bra Chain Bralette Body Chain, £29.99, Etsy – buy now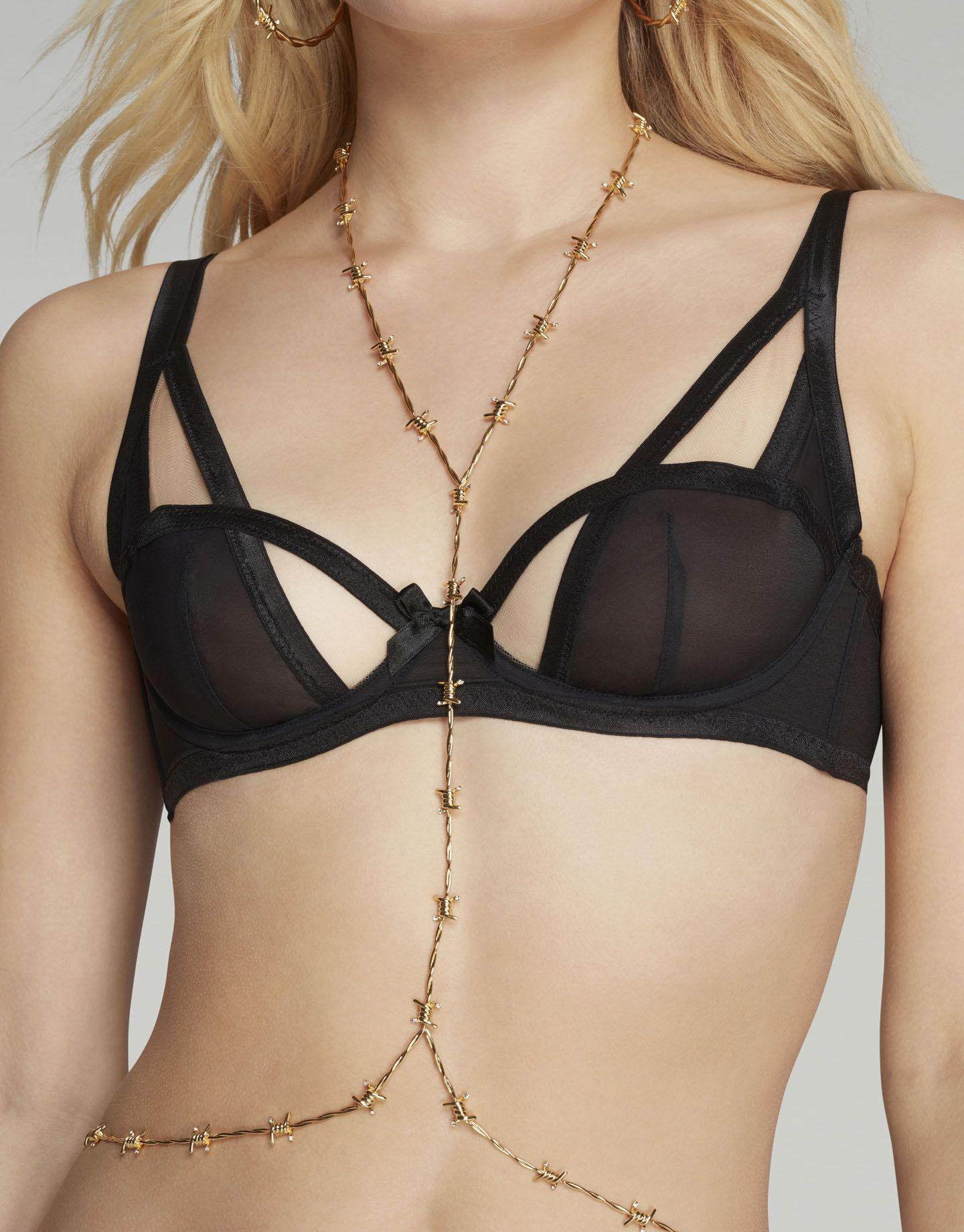 Barbara Bodychain, £255, Agent Provocateur – buy now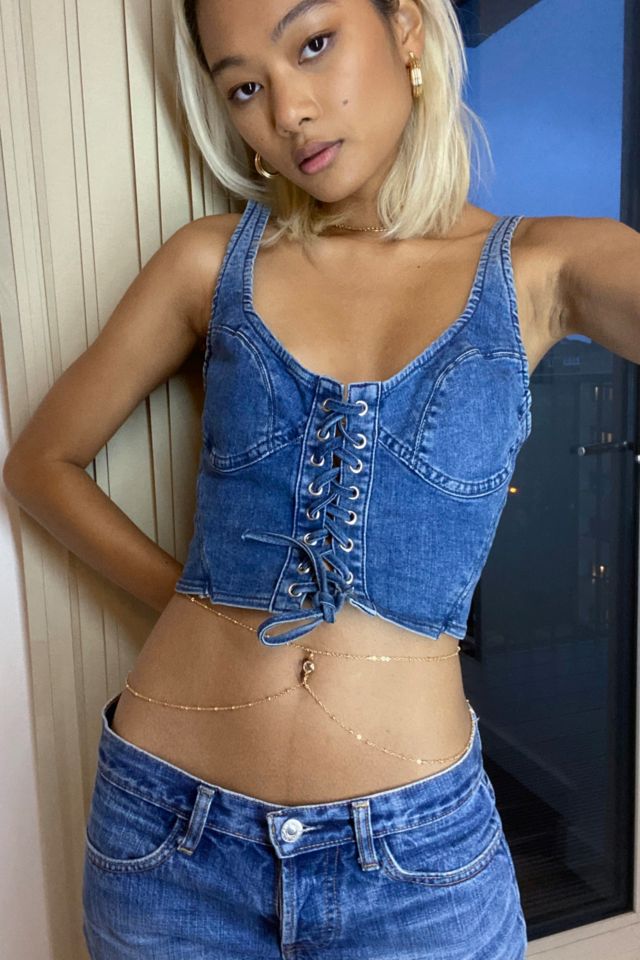 Gold-Tone Crystal Charm Belly Chain, £14, Urban Outfitters – buy now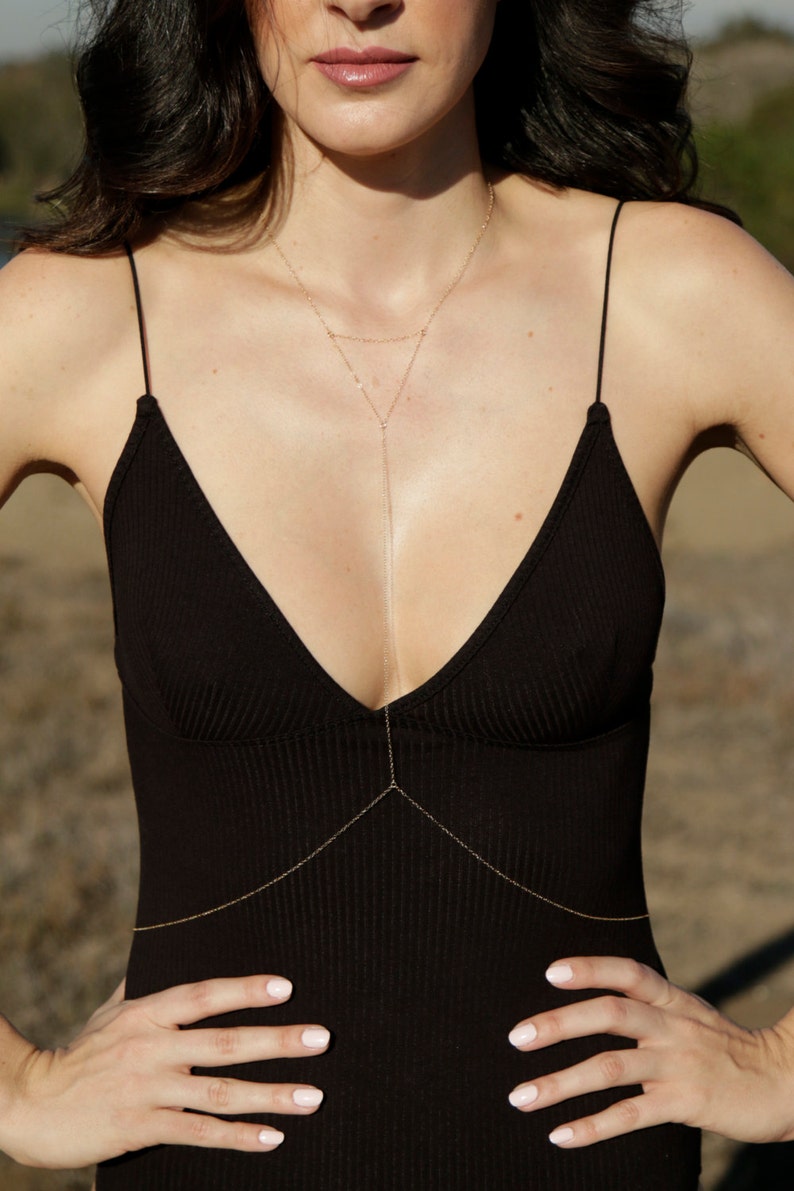 Dainty Body Chain, £49.50, Etsy – buy now
For fashion advice and chit-chat, join our Facebook group What To Wear Next or follow us on Instagram.
READ MORE: Sustainable fashion brand Damson Madder has just landed on ASOS – and this co-ord is still available
READ MORE: Struggling to get back to the gym? These colourful summer leggings will change your mind
Wear Next may receive a small commission if you click a link from one of our articles onto a retail website and make a purchase.