Last Updated on June 8, 2023
I bet you're glad I'm here to remind you that Father's Day is coming up. The sentimental day dedicated to our dads lands this year on Sunday, 18 June, so kids need to be prepared.
I'm the type of person to always plan ahead. I've even got a present fund after I've been caught out too many times when I found myself broke during my friend's birthdays and other special occasions.
I've learnt the error of my ways though, and I've been busy researching great gift ideas for every type of dad – from the sentimental type to the silly dad.
Last year, the average budget for the day came in at £24 – a £4 increase from the year before. With prices rising for pretty much everything, it might be even higher for 2023 but I've tried to keep the price tags as low as I can.
It never hurts to be ahead, right? So you can use these prezzies as inspo.
Here, we've got all sorts of unique father's day gifts, from shaving kits to handy gadgets. Whether he's a new dad or a well seasoned pops, these are the best father's day gifts in 2023 from retailers including John Lewis, Rains, H&M and more.
And if your dad loves fashion, why not get inspo from our edits of the best men's jeans or the best men's shirts in 2023?
Wear Next may receive a small commission if you click a link from one of our articles onto a retail website and make a purchase.
Shop Father's Day Gift Ideas From Daughters
7-Pack 7 Days A Week Socks Gift Set, £75, Happy Socks – buy now
I know it seems like a basic gift, but I reckon you can't really go wrong with socks – especially when they're as good as these!
This gift box includes seven pairs of jazzy socks, perfect for everyone from new dads to grandpas.

Maison Margiela Replica Jazz Club Eau de Toilette 30ml, now £45.11, Sephora – buy now
Give your dad the gift of smelling amazing. They don't come better than this, trust me.
If you're looking for more inspo, take a look at our edit of the best men's fragrances in 2023.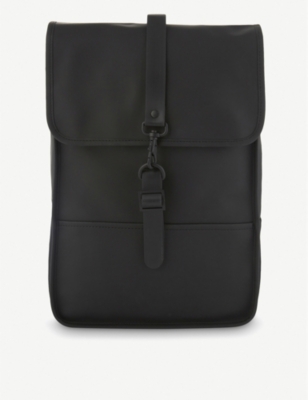 Backpack, £75, Rains – buy now
Rains looks great on any man. This waterproof backpack is practical, but stylish too.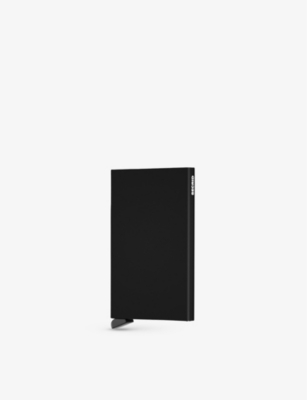 Cardprotector aluminium cardholder, £30, Secrid – buy now
This anti-theft cardholder looks sharp! The aluminium wallet holds 4-6 cards, making the perfect gift for safety-conscious dads.

FFS Beauty Men's Razor Grooming Set – Premium Handle, 4 Blade Refills, Vegan 100ml Shave Gel, £26.95, Sephora – buy now
Another risk-free gift (unless your dad doesn't shave), this affordable set could well be needed to give your dad's facial hair some love.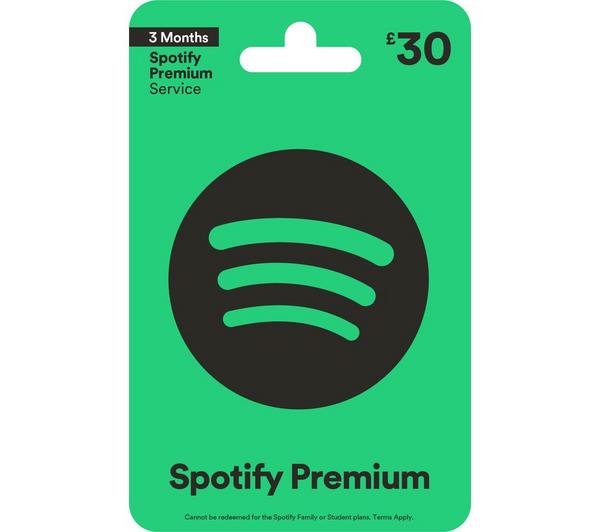 Spotify Gift Card, £30, Currys – buy now
Give the gift of music this year. If your dad still hasn't got Spotify, he needs this.
Atomic Habits by James Clear, £9, Amazon – buy now
I can personally recommend this book. It's changed my life, so I couldn't recommend it more.
Regular Fit Oxford shirt, £19.99, H&M – buy now
Is your dad into style? Whether he is or not, this affordable and classic shirt will look great.
H&M also has so many essentials, including simple but stylish t-shirts if he needs a wardrobe update!
Coffee, from £9.95, Pact – buy now
Either gift your father coffee, or go one step further and buy him a subscription.
Echo Dot, now £34.99, Amazon – buy now
If he doesn't already have one, Amazon's Echo Dot is surprisingly affordable as a Father's Day prezzie that offers up constant entertainment in your home.
Mango wood serving tray, £22.99, H&M – buy now
House proud dad? This gorgeous wood serving tray could be a great idea.
READ MORE: H&M Home Has Nailed Every Single Interiors Trend For 2023 – These Are the Pieces You Need to See
Cheese Plant, from £16, Patch – buy now
Indoor plants improve both your mental and physical health, not to mention making a stale room much nicer.
Hardy Glazed Blue Ceramic Plant Pot Large, £34.50, Oliver Bonas – buy now
But he'll need a plant pot!
Always Pan® 2.0, £130, Our Place – buy now
Another product I love is Our Place's Always Pan. If your dad is into cooking, this is a must-have. Trust me.
30 minute Flying Lesson, £105, Virgin Experience Days – buy now
There's no better gift in my opinion than experiences. Why not treat your dad to an experience day with Virgin?
There's flying lessons, dining experiences and driving sessions, among so many more.
Oink Salted Pork Scratching Tub, 180g, £9.50, John Lewis – buy now
Food gifts are a no brainer IMO. Who doesn't love eating?!
If you're on the hunt for an affordable prezzie or maybe one to top up your other gifts, add something tasty.
Tom Savano Old Fashioned Cocktail, 50cl, £27, John Lewis – buy now
Last but by no means least, we have this delicious Old Fashioned cocktail mix.
If he loves a cheeky cocktail, this is a no brainer. No mixing, no prep, just delicious drinks for the best dad ever.
Essential cotton-blend t-shirt, £12.99, Mango – buy now
Give Dad the gift of comfort and style with the essential cotton-blend t-shirt from Mango – perfect for lounging, grilling, or just being the coolest dad on the block!
Oversized Hybrid Sandals, £238, Alexander McQueen – buy now
Step up Dad's footwear game with the oversized hybrid sandals by Alexander McQueen.
Because who says he can't rock a stylish look while keeping those feet comfy and ready for summer adventures?
AirPods with Charging Case (2nd Generation) 2019, £109, Apple – buy now
Make Dad's music experience truly wireless and hassle-free with the AirPods and charging case from Apple.
He can groove, take calls, and enjoy his favorite tunes with the latest tech while feeling like a tech-savvy superstar!
Caravan Aviator-Style Acetate Sunglasses, £195, Fendi – buy now
Help Dad shine in style with the Caravan aviator-style acetate sunglasses from Fendi.
Not only do they add a touch of class, but they'll also protect his eyes from the sun, making him the coolest dad on any sunny outing.
Leather Belt With Double Holes, £49.95, Massimo Dutti – buy now
Let Dad buckle up with a touch of sophistication and practicality with the leather belt featuring double holes from Massimo Dutti .