Last Updated on May 19, 2023
Just like their world famous handbags, Hermès' timeless Oran sandals have been trending for years – but at £510, they don't come cheap.
The chic flats are the ideal summer staple. Not only are they lightweight, but they're simple and elegant, making for an easy addition to pretty much any summer outfit.
If you're non-plussed about the flats, may I introduce you to the designer's Oran sandals with interchangeable straps? I'm obsessed!
Due to their popularity and undisputed elegance, Hermes' Oran's are one of the most impersonated styles on the high street.
Brands like Dune and Mint Velvet have taken inspiration from the luxury pair and created such similar styles, you probably couldn't tell the difference (unless you looked closely).
Looking to get the designer look on a shoestring budget? You've come to the right place.
We love luxury fashion at Wear Next, but we understand not everyone wants or is able to splash out on such an expensive item.
Luckily, you don't have to. Here, we've found a selection of sandals that look exactly like Hermès' Oran pair. Best of all, they're all under £200.
If you like these, check out our edit of the best Prada loafers dupes, Chanel dad sandals dupes and Marc Jacobs tote bag dupes.
Wear Next may receive a small commission if you click a link from one of our articles onto a retail website and make a purchase.
Shop the look
Dune London's Loupe sandals are by far the best dupe for the real deal.
These come in an array of hues to suit every outfit you could possibly imagine, and they're £95 – over £400 cheaper than Hermès.
Loupe Sandals, £95, Dune – buy now
Loupe Sandals, £95, Dune – buy now
Loupe Sandals, £95, Dune – buy now
Loupe Sandals, £95, Dune – buy now
Next up, Ancient Greek's crossover sandals. These too come in various hues and offer a sustainable and affordable alternative to Hermés.
Apteros sandals, £181, Ancient Greek Sandals – buy now
'Apteros' sandals, £171, Ancient Greek Sandals – buy now
Desmos Crossover Leather Sandals, £184, Ancient Greek Sandals – buy now
Still too pricey? There are some super affordable high street styles below, from just £6.
Lilli Leather Mule Sandals, £79, Jones Bootmaker – buy now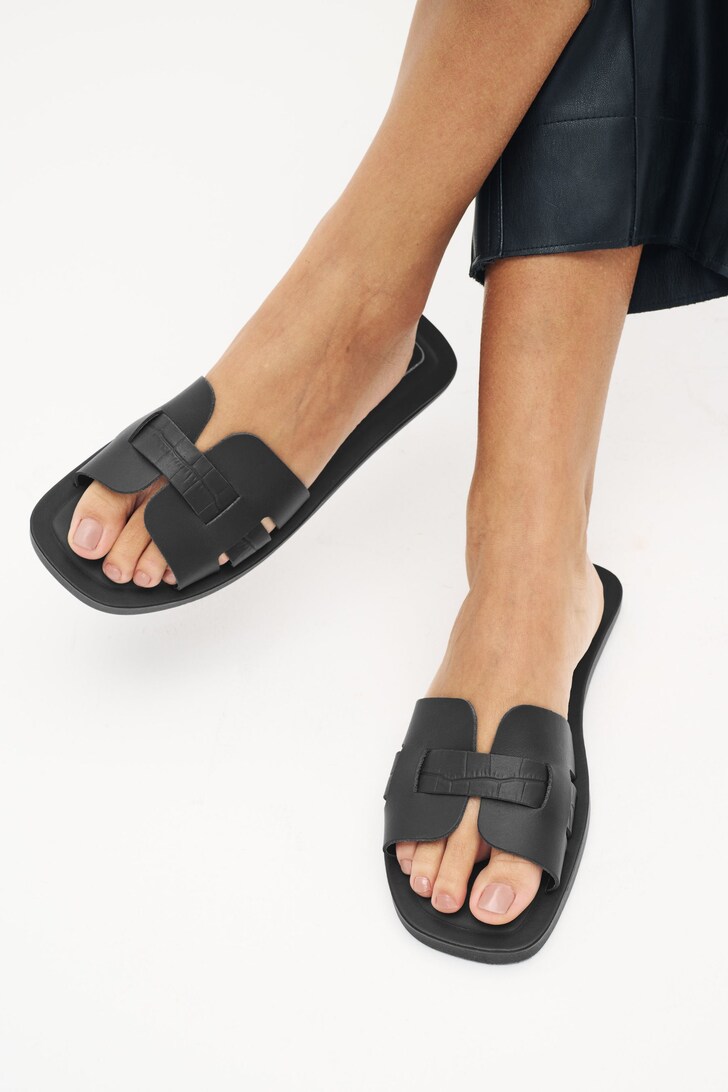 Forever Comfort® Leather Mule Flat Sandals, £22, Next – buy now
Meave Tan Cutout Sliders, £89, Mint Velvet – buy now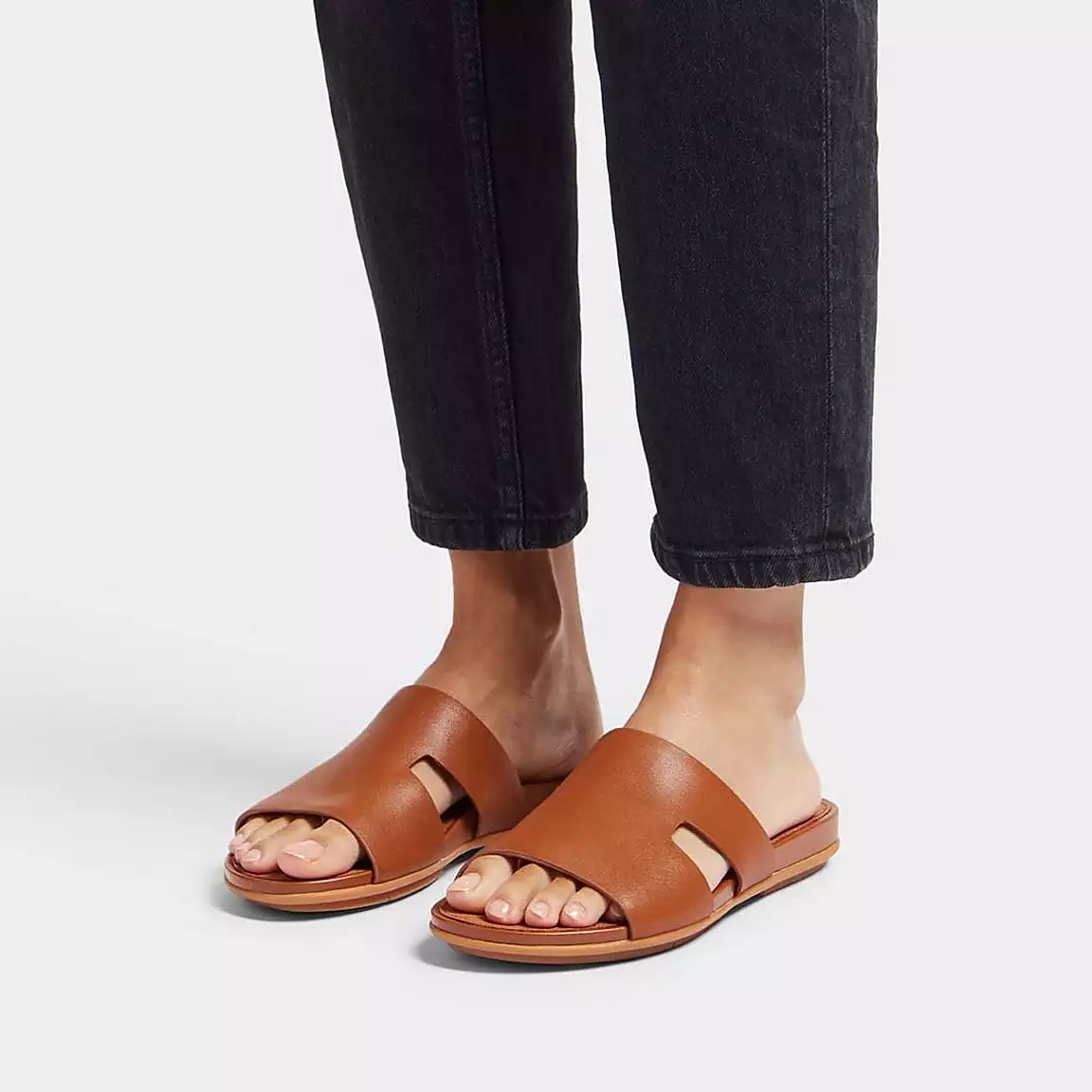 Gracie Leather Slides with Toe Post, £80, FitFlop – buy now
Woven Leather Sandals, £75, & Other Stories – buy now
Woven Leather Sandals, £75, & Other Stories – buy now
Wide Fit Flat Mule Sandals, £6, Studio – buy now
Wide Fit Flat Mule Sandals, £6, Studio – buy now