Last Updated on February 9, 2022
If you're as obsessed with Amina Muaddi's shoes as I am, you'll be just as excited about the abundance of glitzy shoes on the high street right now.
I don't know about you, but I couldn't be happier that this season's trends are all about maximalism.
READ MORE: New Arrivals: 11 Must-See Pieces That Have Just Landed
Bright colours, exaggerated silhouettes and extravagant embellishments are everywhere, putting the minimalist aesthetic well and truly behind us (for now, at least).
One particular trend I've noticed popping up on my Instagram constantly are crystal-covered shoes. Mach & Mach's double bow heels haven't left my feed, and every celebrity under the sun is wearing Amina Muaddi's right now.
I know what you're thinking: Isn't it a bit late for party shoes? And the answer is: hell no.
If Carrie Bradshaw can scatter her husband's ashes in a Valentino gown, we can wear embellished heels.
That's the beauty of the post-pandemic world. We're all bored of dressing down, so it's time to make the most of having our social lives back and dress up.
Amina's heels are flipping gorgeous, but they're pricey. If you don't have a casual £900 to blow, there are so many beautiful shoes on the high street to shop now.
Here are my favourites from Zara, Kurt Geiger, ASOS and many more.
Wear Next may receive a small commission if you click a link from one of our articles onto a retail website and make a purchase.
READ MORE: I've Looked Through H&M's Entire New In Section – These Are the Pieces You Need to See
Shop embellished shoes
Embellished Brooche Satin Heel, now £47.20, Warehouse – buy now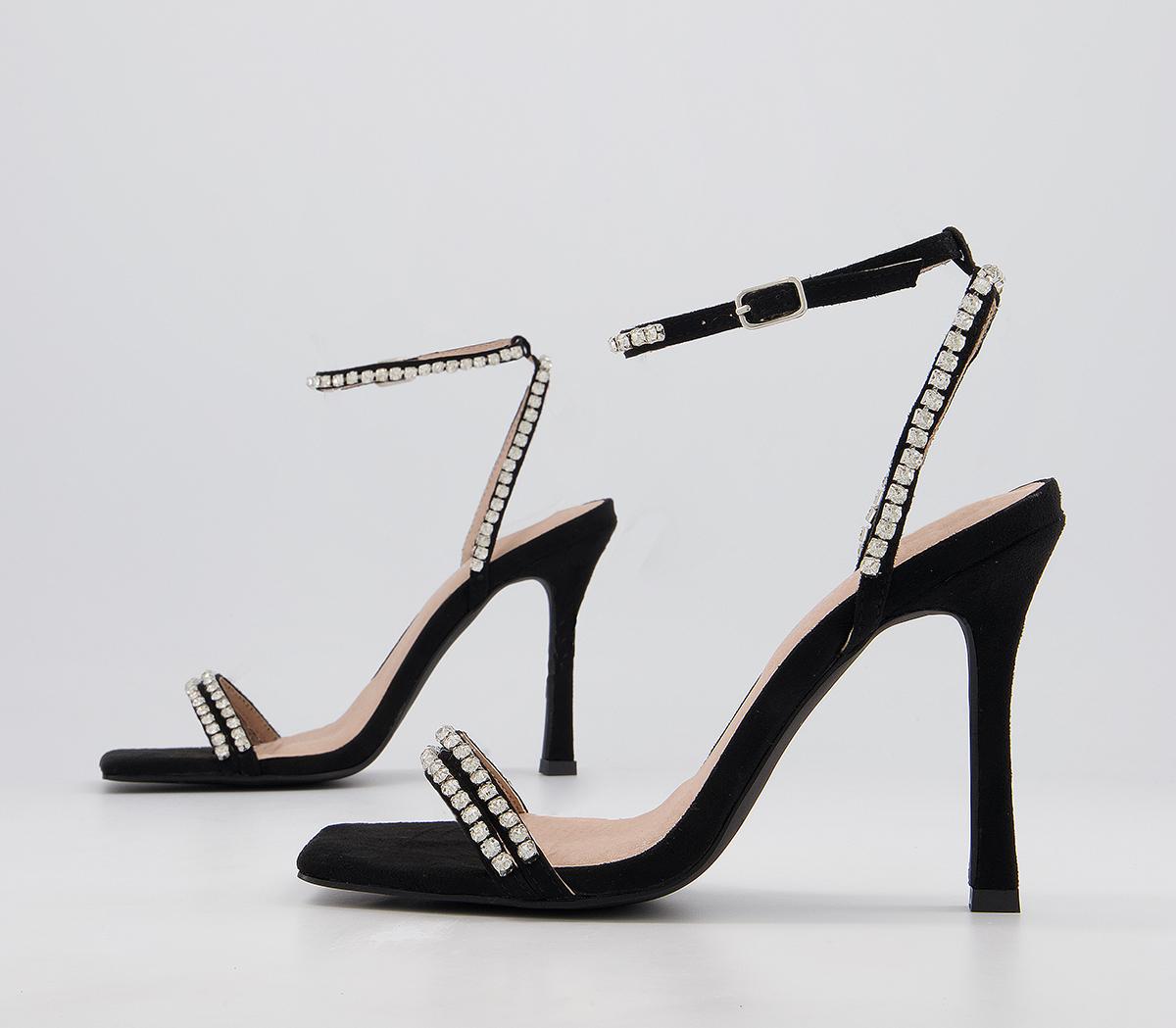 Herself Embellished Stiletto Heels, £55, Office – buy now
Shimmery Mid-heel Slingback Shoes, £45.99, Zara – buy now
Heeled Slingback Shoes, £39.99, Stradivarius – buy now
Poppy Embellished Slingback High Heeled Shoes, £38, ASOS – buy now
High-heel Sandals With Rhinestones, £39.99, Stradivarius – buy now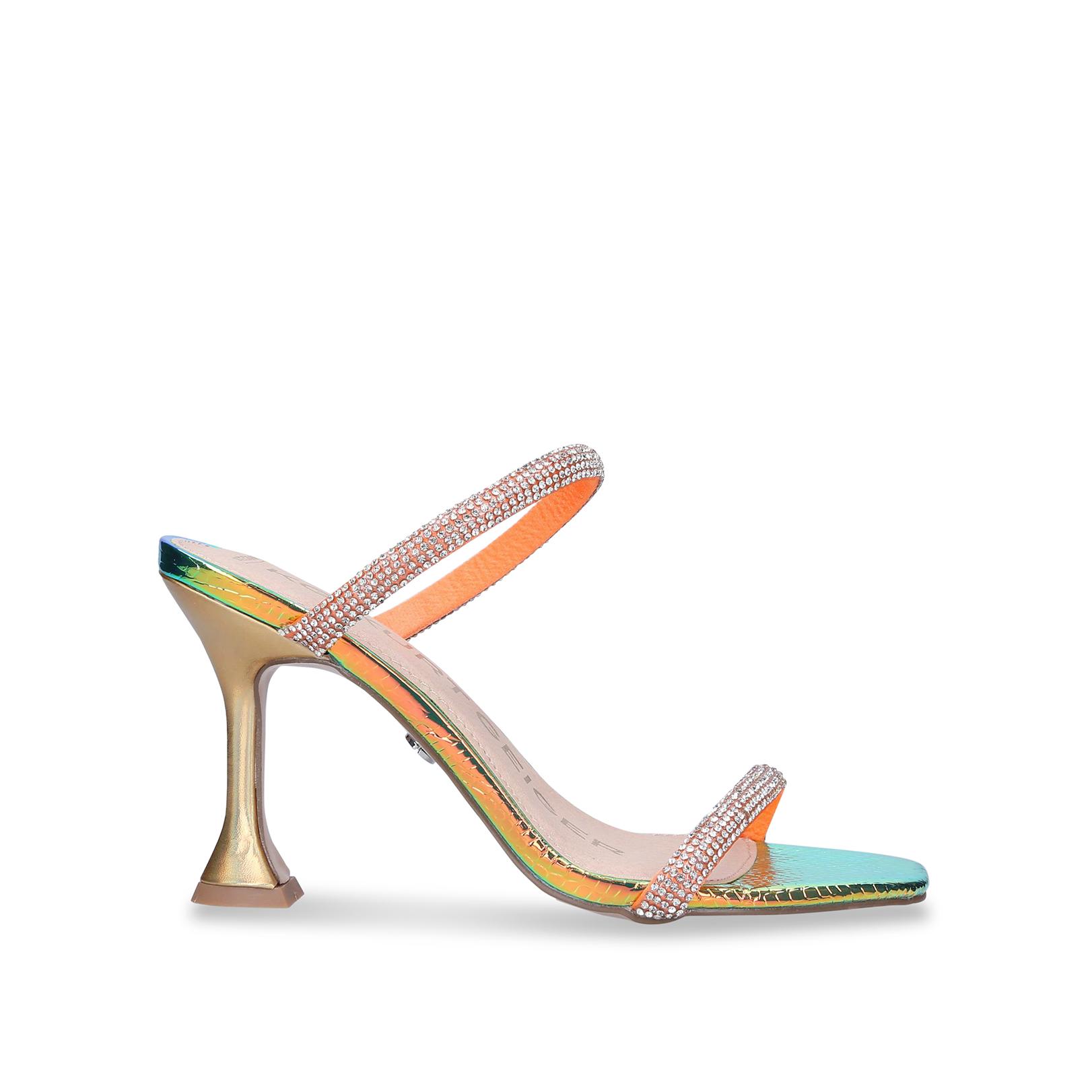 Foster, £119, Kurt Geiger – buy now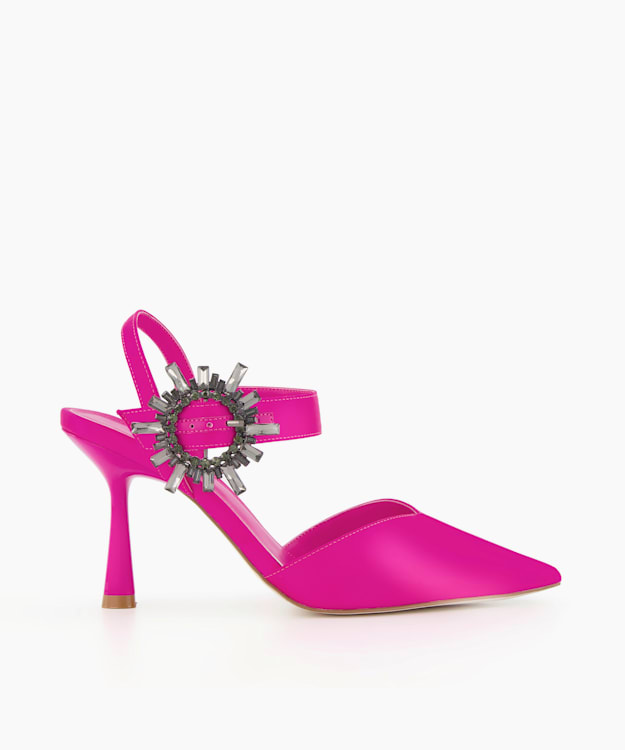 Casa Shoes, £120, Dune London – buy now
Night Strappy Block Heeled High Sandals, £38, ASOS – buy now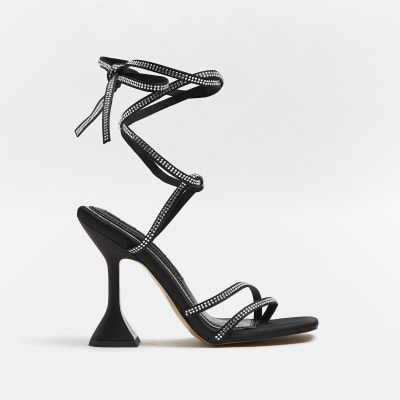 Strappy Heels, £55, River Island – buy now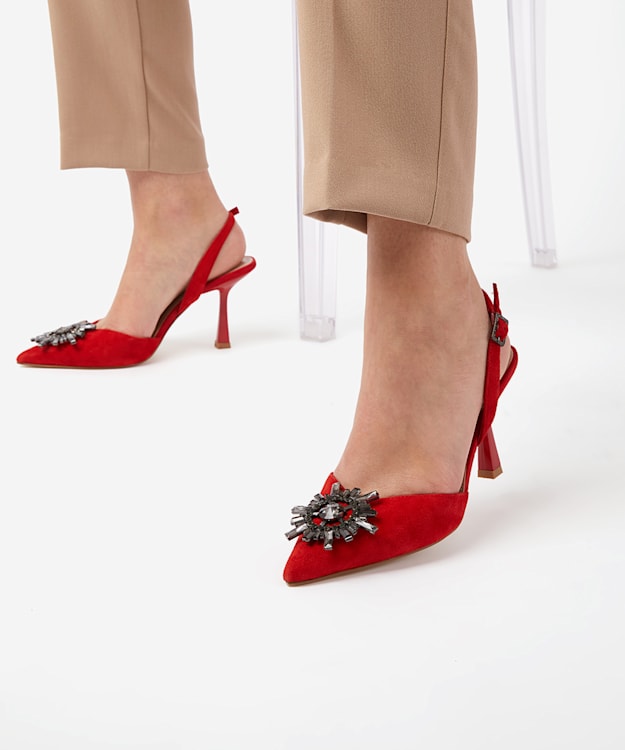 Casis Shoes, £120, Dune London – buy now
Revert Diamante Heeled Shoes, £120, Steve Madden – buy now