Every week, I share the newest, most exciting pieces that have landed on the high street right here. So what do I have in store for you this week?
I hate to talk about the weather, but despite it being spring, it's set to rain for days. I couldn't ignore the spring summer arrivals though, could I?
I'm holding out for a heatwave this month, so I've included a couple of shorts and shirts co-ords from Sezane and Oliver Bonas, a glorious crochet dress from KITRI, and a little bit of swimwear to get you in the holiday mood.
After all, there's really no point investing in knits and coats right now when we're heading into summer, is there?
Take a look for yourself. Here are my favourite new in pieces of the week.
Bookmark this page to stay up-to-date with the best fashion available in real-time, as we update this page every week.
Wear Next may receive a small commission if you click a link from one of our articles onto a retail website and make a purchase.
READ MORE: The Only New Arrivals at Zara You Need to See
New in: May 2023
Abstract Floral Print Contrast Blue Shirt, £55, Oliver Bonas – buy now
Abstract Floral Print Contrast Blue Shorts, £55, Oliver Bonas – buy now
Aubrey – Brown and Orange Leather Sandals, now £119, Alohas – buy now
Zw Bustier Denim Jumpsuit, £79.99, Zara – buy now
Embroidered Vegetable Tunic Dress, £595, Oroton at Koibird – buy now
Floral Waistcoat in Size 10-14, £28, Peony Vintage – buy now
Nicolo Shorts, £95, Sezane – buy now
Loose-Fit Linen Shirt, £75, & Other Stories – buy now
High leg cut-out swimsuit, £29.99, H&M – buy now
Atlanta Lilac Stripe Crochet Knit Halter Dress, £155, KITRI – buy now
Shop last week's edit
Midi Dress, £265, Ganni – buy now
Dina sandals, £135, Camper – buy now
Mini Tote Bag with Rhinestones, £22.99, Zara – buy now
Linen-blend suit waistcoat, £29.99, H&M – buy now
Partir Avec Toi Swimsuit, £100, Sézane X Ysé – buy now
Metallic clutch bag, £59.99, Mango – buy now
Manebi Orange & Pink Nordic Sandals, £125, Oliver Bonas – buy now
Twisted Seam Jean, £175, Me+Em – buy now
Patch Pocket Shorts, £65, Jigsaw – buy now
Rectangular Silhouette Sunglasses, £27, & Other Stories – buy now
Leyton Shirt Black Stripe, £149, Jakke – buy now
Willow Trouser Black Stripe, £159, Jakke – buy now
Crocheted Cotton Tote Bag, £165, Ganni x Coggles – buy now
Nyla Buttons Shirt, £59, Ghospell – buy now
Grandslam Trident Orange & Blue Trainers, £85, Gola at Oliver Bonas – buy now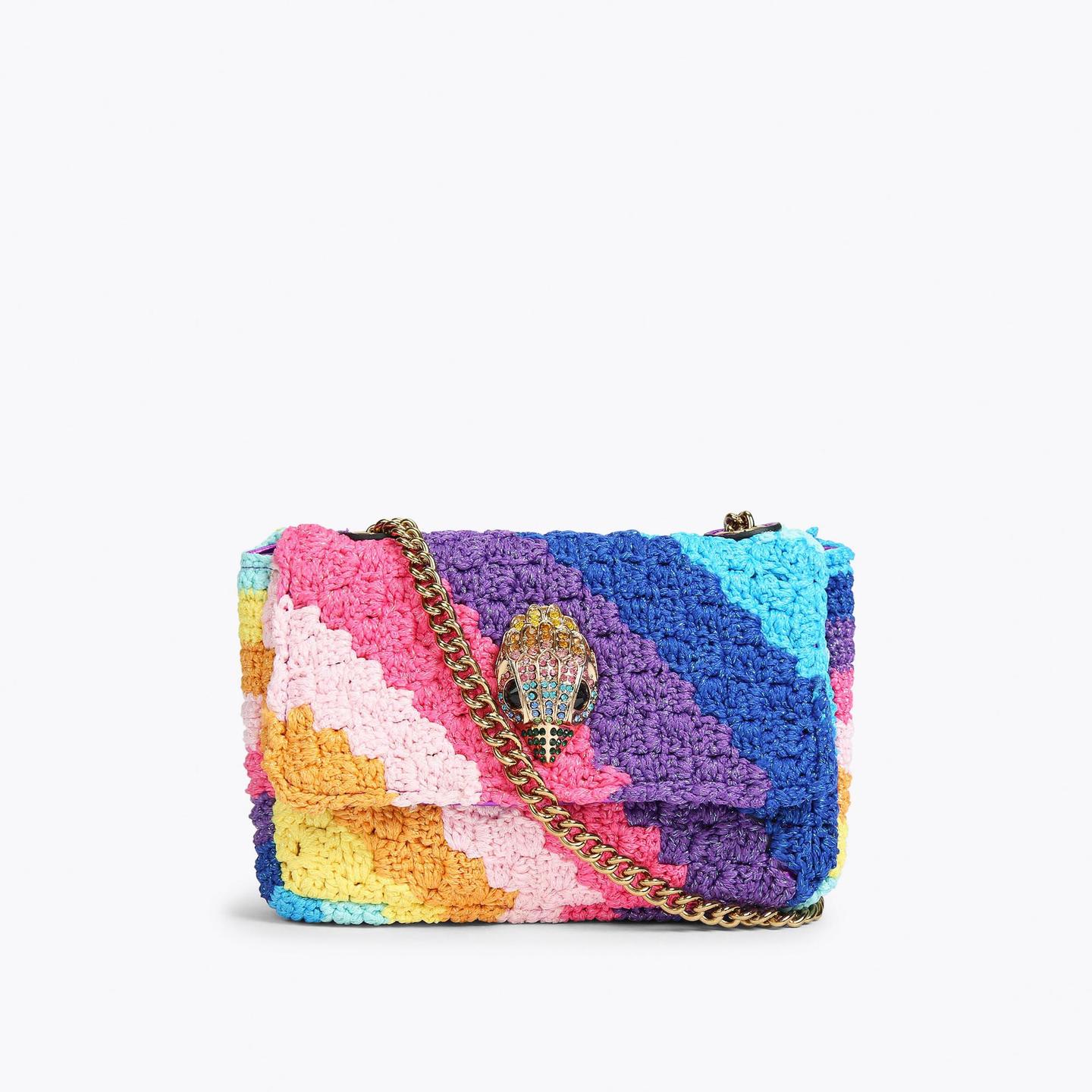 Crochet Kensington, £179, Kurt Geiger London – buy now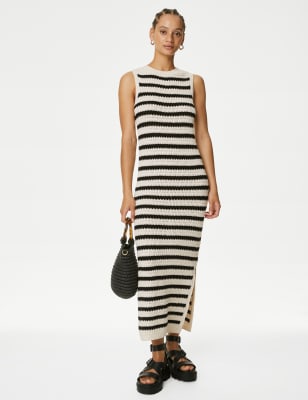 Cotton Rich Striped Knitted Dress, £35, M&S – buy now
Co-ord linen blend trousers, £56, Topshop – buy now
Real Leather Western Stitch Mini Skirt, £126.75, Warehouse – buy now
Fiona Cream Spot Blouse, £59, Finery – buy now
Evelyn Cream Spot Midi Skirt, £49, Finery – buy now