Every week, we share the newest, most exciting pieces that have landed on the high street right here.
Now we're in a New Year, it's the perfect time to rethink our habits – even if it is a cliché. I've felt a little overwhelmed at where to begin this time, but I've settled on getting smarter with my money, paying off my debts and making more conscious shopping choices.
READ MORE: I Scrolled Through Pages of Zara's Newest Arrivals – These Are By Far the Best
I'm focusing on quality over quantity, picking items I know I'll love for a long time rather than cheap purchases I make just because they're good deals.
This includes buying things I actually need to complete my capsule wardrobe and adopting a one in, one out policy – something I've been trying to master for a while now.
There are however a couple of trending items I've been waiting to purchase, including chunky loafers and some amazing new loungewear. I've found these this week, with Charles & Keith's amazing new platform loafers and a cute two-piece from Zara.
On top of that, Shrimps has just dropped a bridal collection. If you're getting married, or know someone who is, you have to take a look. The Just Married bag is to die for!
Take a look for yourself. Here are my favourite new in pieces of the week.
Bookmark this page to stay up-to-date with the best fashion available in real-time, as we update this page every week.
Wear Next may receive a small commission if you click a link from one of our articles onto a retail website and make a purchase.
READ MORE: 12 Pairs of Amazing Designer Shoes You Can Get in the January Sales
New in
Polly Cherry Knit Cardigan, £130, KITRI Studio – buy now
Golden Tulip Hoop Earrings, £37, Milk Tooth LDN – buy now
Poplin Shirt, £29.99, Zara – buy now
Wide Poplin Trousers, £25.99, Zara – buy now
Patent Leather Mini Skirt, £175, & Other Stories – buy now
Cordova Buckled Platform Loafers, £85, Charles & Keith – buy now
Kelly Pastel Slip Skirt, £155, Rixo – buy now
Double-breasted blazer, £29.99, H&M – buy now
Vida Bag, £250, Shrimps – buy now
See more new pieces
More new arrivals from previous weeks.
Cotton jersey top, £12.99, H&M – buy now
Belted Corduroy Jumpsuit, £120, & Other Stories – buy now
Buckled Strap Slingback Flats, £58.50, Charles & Keith – buy now
Gathered Leather Pouch, £159, Arket – buy now
Ivory and red trim button up top, £65, Glassworks – buy now

Long sleeve pink striped pyjama shirt, £25, Monki – buy now

Pink striped cotton pyjama trousers, £25, Monki – buy now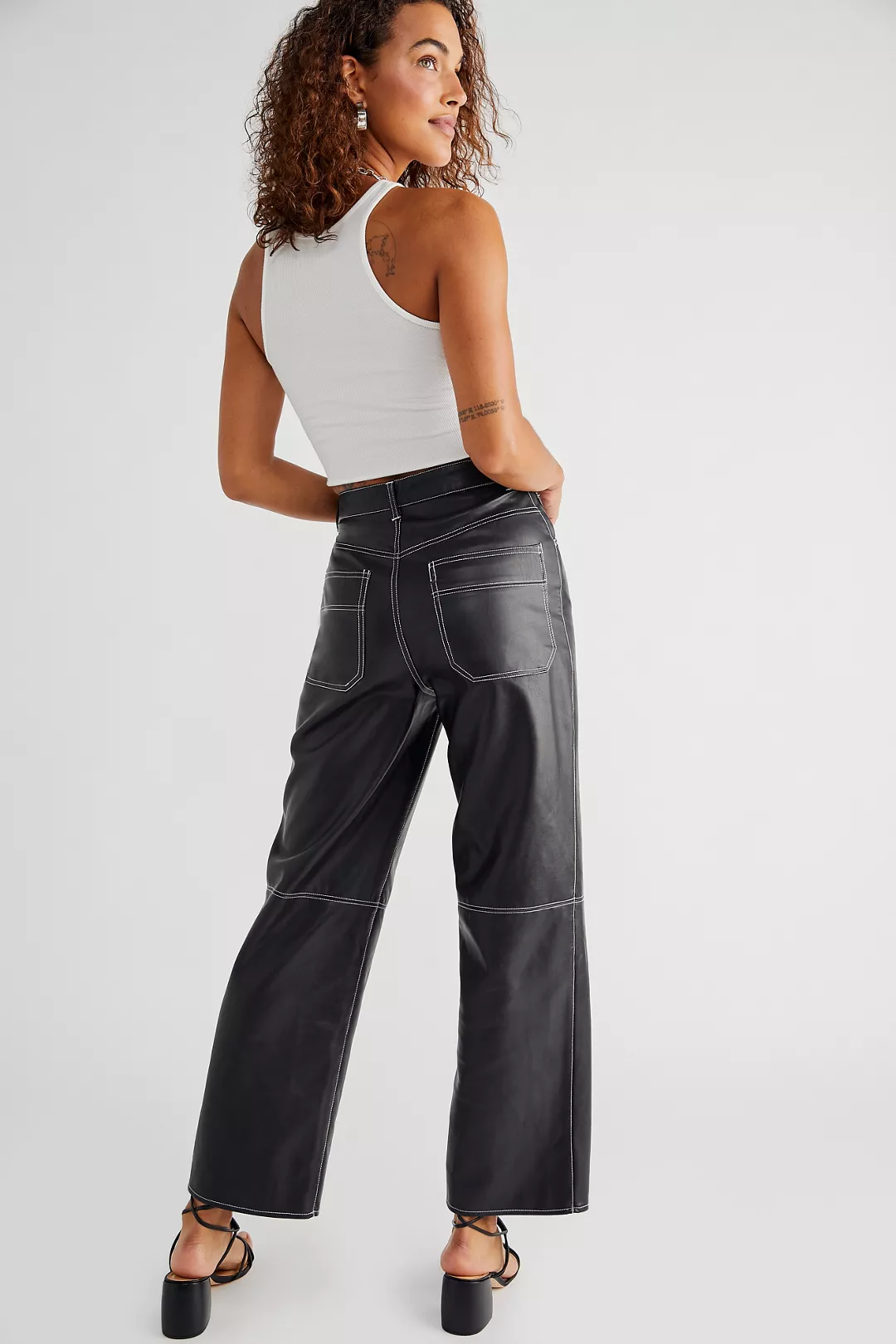 The It Factor Vegan Pants, £88, Free People – buy now
Coco Strappy Heels, £165, Caverley – buy now
Rambling Rose Jacket, £105, Sister Jane – buy now
Tye Cotton Midi Dress, £195, Batsheva X Laura Ashley – buy now
Large stripe floor length maxi skirt in red and pink, £42, Topshop – buy now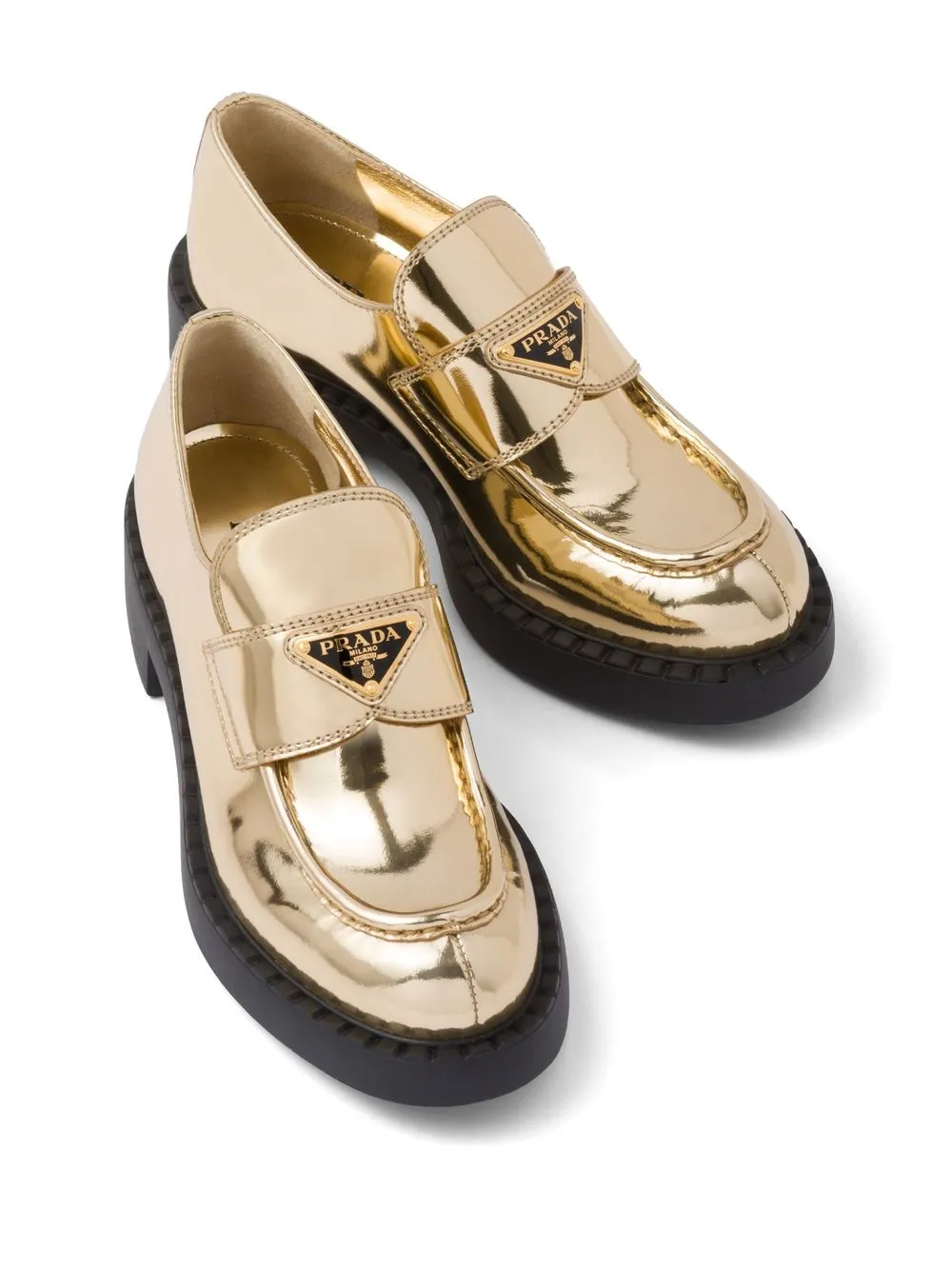 Metallic triangle-logo loafers, £980, Prada – buy now
Crosshatch Knox Blazer, £220, Jigsaw – buy now
Crosshatch KMason Trouser, £140, Jigsaw – buy now
Mistery Crepe Jacket, £288, Sleeper at Coggles – buy now
Merino Cashmere Jacquard Vest + Snood, £150, Me+Em – buy now
Leather ballet flats with buckled strap, £99.95, Massimo Dutti – buy now
Poplin Shirt, £55, Arket – buy now
Evelyn Lyocell Trench Coat, £89, Weekday – buy now
Jozey Leopard-Print Organic Denim Jeans, £245, Ganni at Coggles – buy now
Cloud rio minho bag, £120, Sixteen Ninety Two – buy now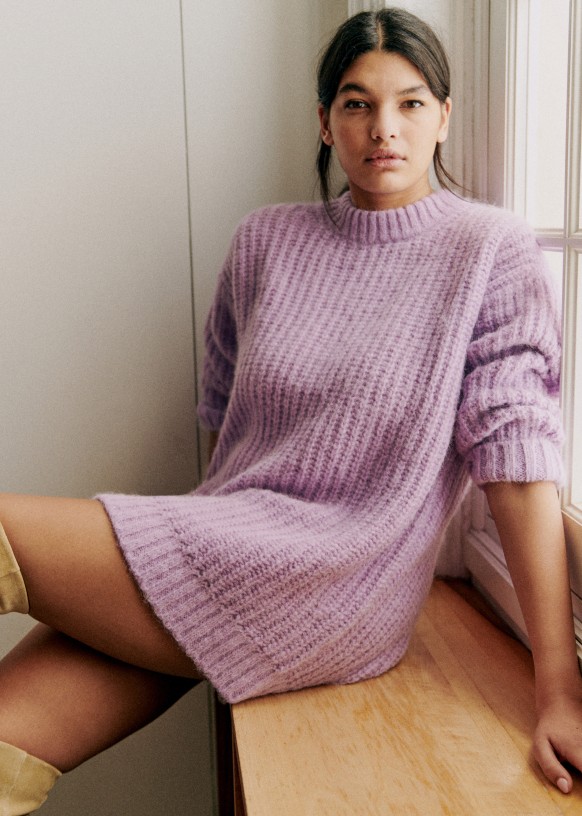 Josette Tunic Jumper, £130, Sezane – buy now
Striped Oversize Shirt, £29.99, Zara – buy now