Last Updated on March 28, 2023
If you ask me, there's very few brands as good as Next on the high street – particularly when it comes to their sandals.
I know what you're thinking…with brands like Zara, Mango and H&M offering up such cool shoes for such low prices, it's hard for many others to compete – but trust me, Next really does. It's so underrated.
READ MORE: I Was So Surprised At How Good Next's Boots Are – Here Are 15 of Their Best Pairs
The retailer doesn't just stock own brand shoes, but also those from Birkenstock, Dune London, Kurt Geiger and Schuh, so you're not short of choice.
This year, we're seeing chunky fisherman, strappy gladiator and sleeker wedge sandals on the feet of fashion editor's and influencers, and Next has smashed these styles. But you don't need to spend hundreds; many of theirs come in at under £100.
Wear Next may receive a small commission if you click a link from one of our articles onto a retail website and make a purchase.
Which sandals are trending for 2023?
Spring has sprung, so let's delve into the shoe trends for the warmer season.
You can expect to see Mary-Janes, slingback sandals, sleek wedges and chunky styles like fisherman and gladiator sandals trending this year. Dad sandals are still huge too.
What outfit looks good with sandals?
It's true that fashion is subjective, and what looks good with sandals may vary from person to person. However, some classic styles of sandals are versatile and can complement a huge number outfits.
READ MORE: Your Summer Look Needs At Least One Pair of Gladiator Sandals
Summer dresses go with pretty much any sandals, as well as cute bermuda or denim shorts.
Shop Next Sandals
I've looked through hundreds of sandals from Next for under £50, and these 10 pairs stood out. 
Arizona EVA Sandals, £45, Birkenstock – Buy now
Chunky Gladiator Sandals, £38 – Buy Now
Block Heel Strappy Sandals, £27 – Buy now
READ MORE: 9 Pairs of Alohas Sandals I Love
Black Iqushion Two-Bar Buckle Slides, £40 – Buy now
Leather Elastic Strap Wedge Sandals, £38 – Buy now
Leather Platform Chunky Sandals, £45 – Buy now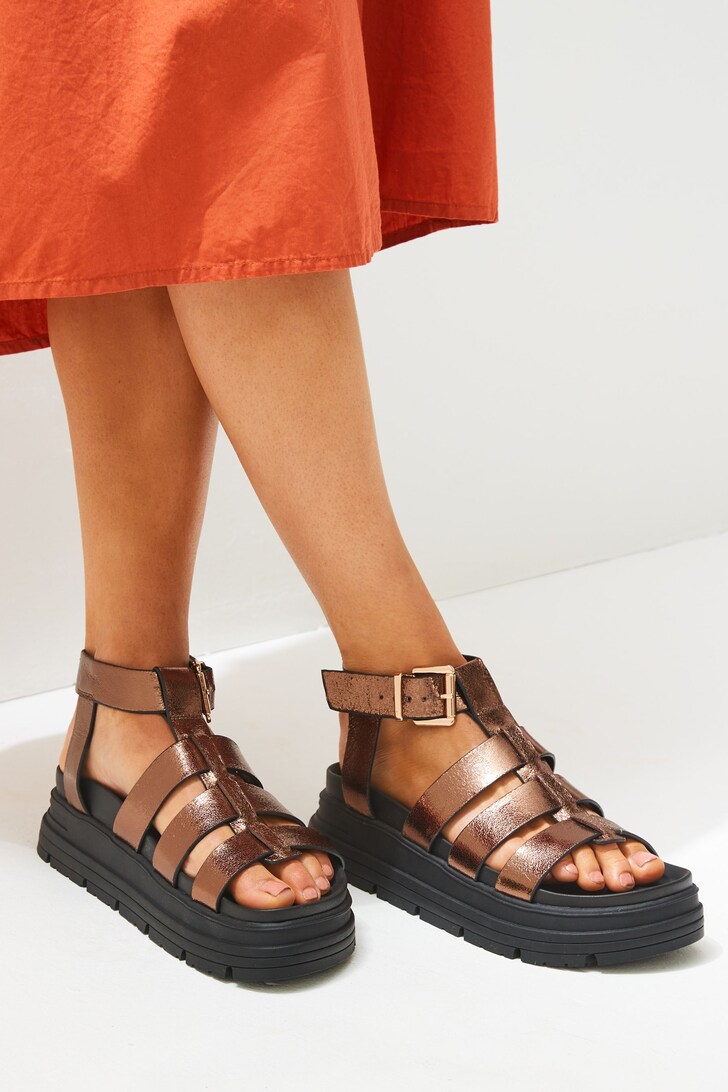 Chunky Gladiator Sandals, £38 – buy now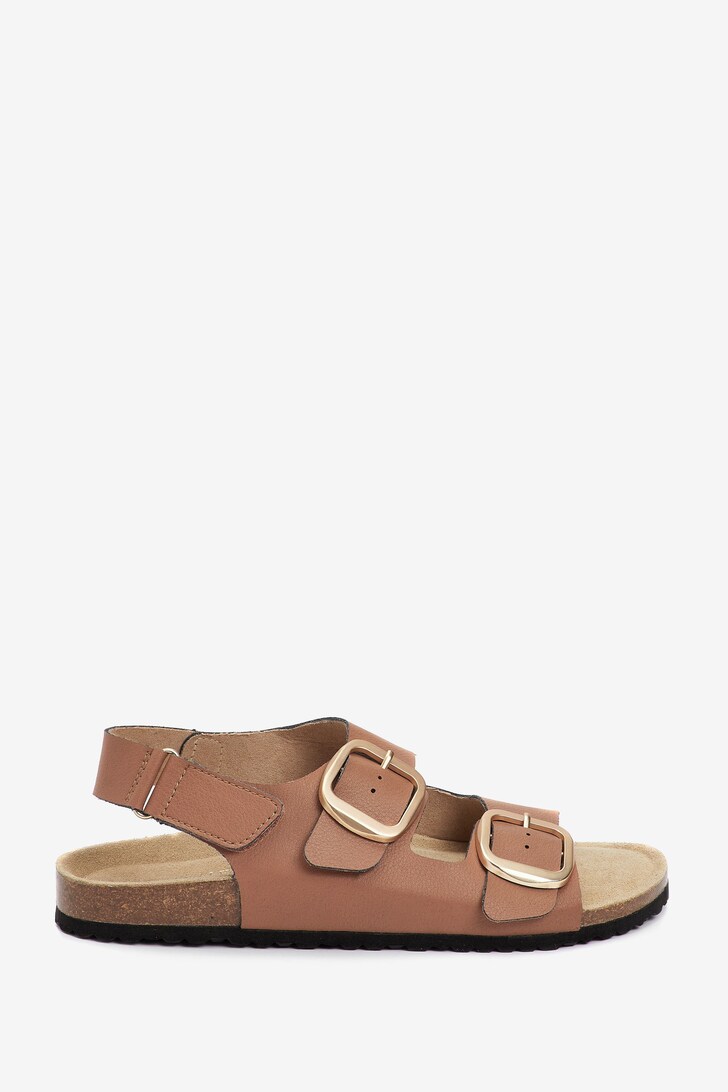 Back Strap Leather Footbed Sandals, £32 – buy now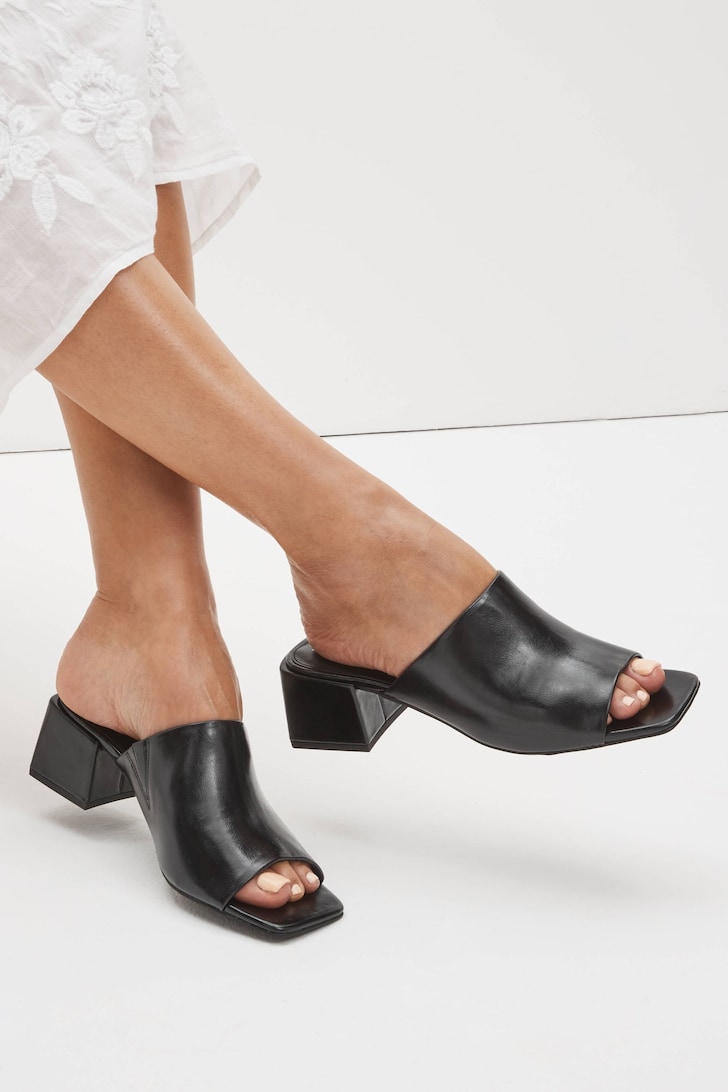 Forever Comfort® Block Heel Mules, £30 – buy now
Loupa Brown Footbed Smart Slides, £95, Dune London – buy now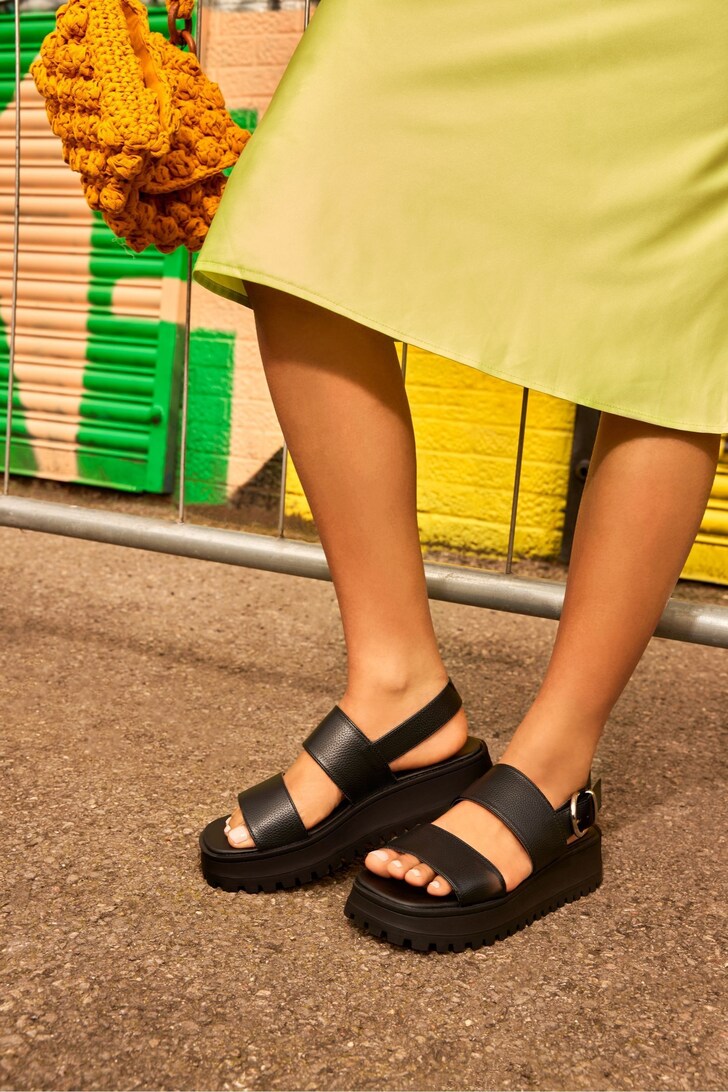 Tanya Black Chunky Flatform Sandals, £40, Schuh – buy now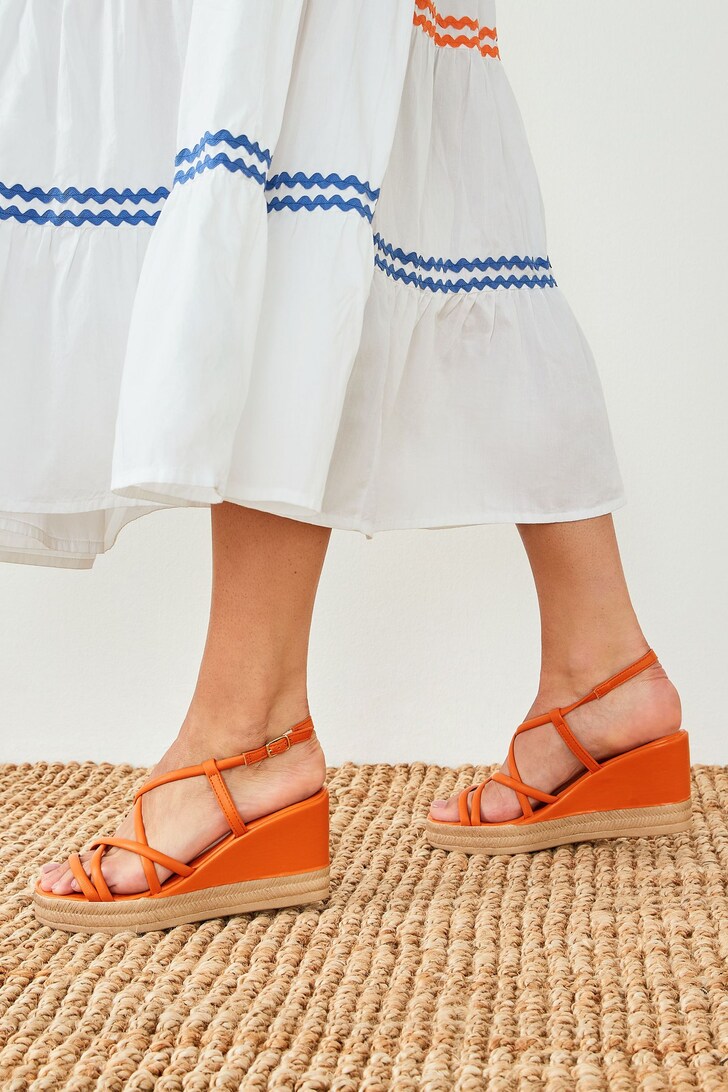 Forever Comfort Leather Asymmetric Strappy Wedges, £40 – buy now