Last Updated on June 21, 2022
If accessorising is your favourite part of putting together an outfit, you'll love sunglasses chains.
While you might have thought necklaces and earrings were enough to embellish an outfit all on their own, frame chains are the 2022 accessory we never knew we needed.
READ MORE: 21 Phenomenal Designer Handbags For Less Than £500
Pearl, beaded, resin and simple gold or silver chain styles are the perfect way to add an instant boost to a look, whatever your style.
Minimalists will naturally gravitate towards the simple chain styles, but if maximalism is your thing, colourful beaded and chunky resin styles must be better suited to your shades.
They're more versatile than you think, and many are using them on their face masks too. If you're looking for a chain that will work for both pieces, make sure it has a clasp or clip fastening and you can use it all year round.
Frame Chain has been leading the trend since 2014 with their collection of beautiful glasses chains, and now many other high street brands are following suit.
If you're looking for a cheaper option, Mango, Oliver Bonas and H&M have plenty of adorable styles to buy now.
Here are 15 we love.
READ MORE: Just Dropped: 13 New Arrivals You Need to See This Week
Shop sunglasses chains
Tortoiseshell-effect sunglasses chain, now £22, Kaleos – buy now
Sunglasses chain, £12.99, Zara – buy now
Golden Hour Chain, £185, Frame Chain – buy now
Pearl & Beaded Gemstone Eyewear Chain, £65, Missoma – buy now
Helga Hearts Sunglasses Chain, £19.50, Oliver Bonas – buy now
Chunky Gold Sunglasses Chain, £10, Next – buy now
Selena Chain, £35, Jimmy Fairly – buy now
Logo-plaque gold eyewear chain, £164, Lanvin – buy now
Pearl & Gem Curb Sunglasses Chain, £79, Missoma – buy now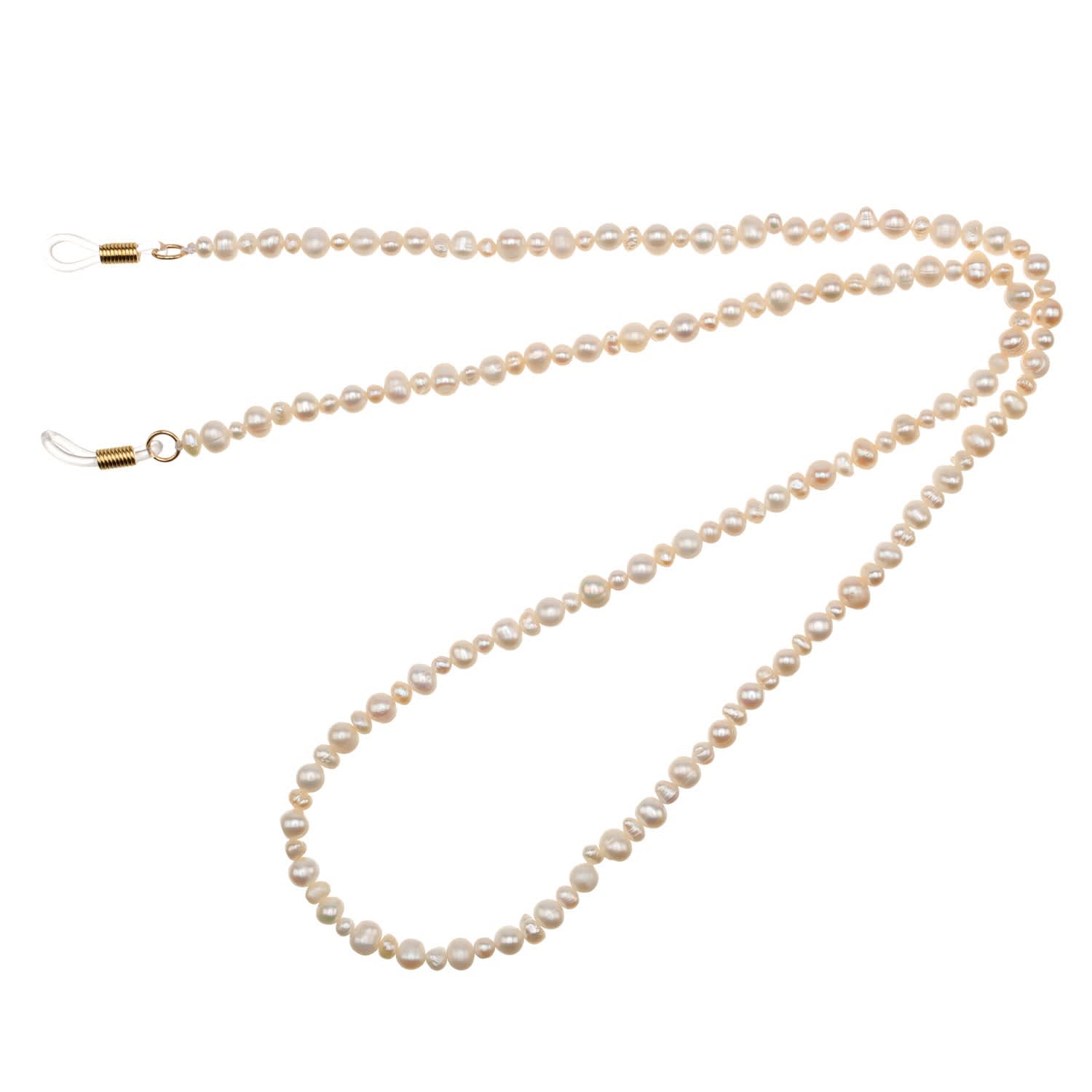 Freshwater Pearl Sunglasses Chain, £95, Talis Chains at Wolf & Badger – buy now
Chain-link sunglasses strap, £228, Linda Farrow – buy now
Sunglasses beads chain, £17.99, Mango – buy now
Pastel Compote Sunglasses Chain, £60, Talis Chains at Wolf & Badger – buy now
Glasses chain, £6.99, H&M – buy now
Mix It Up Eyewear Retainers, £148, Frame Chain – buy now