Shoes are one of the last items to be taken into consideration when it comes to sustainable fashion, but with over 20 billion pairs produced every year, it's time to start being more mindful.
Many styles including trainers and heels are often packed full of plastic and glued together, meaning they can't be recycled. Then there's leather, a material used in an impossible number of shoes and one that doesn't just contribute to worldwide water pollution, but is toxic to our environment too.
Many fast fashion retailers are yet to show a conscience, but as the conversation around sustainable fashion continues, independent brands are listening.
We've rounded up the stylish and sustainable shoe brands that are doing it completely right.
READ MORE: Ditch harmful jeans with these stylish and sustainable denim brands
Alohas
South Bicolor Stone Beige & Black Boots, £193, Alohas – buy now
Many argue that sustainable fashion just isn't stylish, but if there's one brand to prove this theory wrong, it's Alohas.
The Spanish brand offer a variety of sustainable shoes, from knee-high patchwork boots, to Chanel style sandals. However unlike other trend-led stores, Alohas have a pre-order system that prevents them from overproducing their shoes.
All of their shoes are locally produced in Alicante, while their suppliers are certified by the Leather Working Group, the world's largest leather sustainability program.
Shop Alohas here and read their sustainability pledge here.
Veja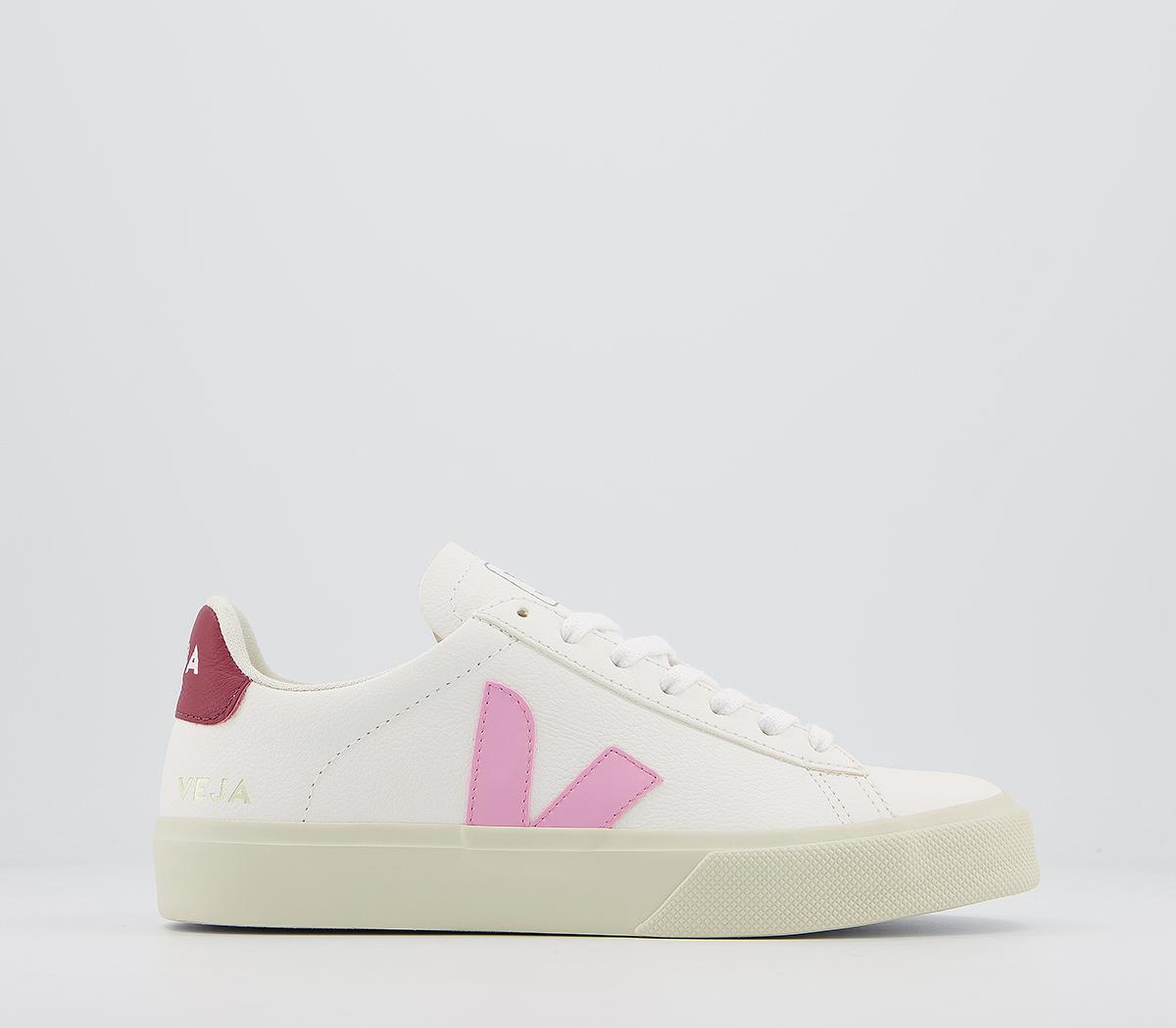 Campo Trainers, £115, Veja at Office – buy now
Probably the best known sustainable shoes on the market, Veja trainers are loved by celebrities and influencers alike for their simple and minimalist designs.
Made from fair trade and organic materials and with many vegan styles also available, they've become a natural go-to for those wanting to shop ethically.
Unlike fast fashion brands, they have an incredibly detailed sustainability and transparency policy available to read here.
Nomadic State of Mind
Rope Sandals, from £45, Nomadic State of Mind at Amazon – buy now
Chances are you saw Nomadic State of Mind's rope sandals everywhere last summer, with popular retailers & Other Stories and Office stocking the shoes – but little did you know that they're sustainably produced too.
All of Nomadic State of Mind's products are vegan, cruelty-free and made in a socially and environmentally conscious way. They use recycled materials where possible and if not, organic cotton, hemp and RPET are their sustainable materials of choice.
Fortunately their sustainability doesn't detract from the look of the shoes, which give off effortless, care-free boho vibes that we can't get enough of.
Shop Nomadic State Of Mind here.
READ MORE: How often should you wash jeans?
ABLE
TORI Boots, £142, ABLE – buy now
If supporting unethical retailers doesn't fit right with you, you're in safe hands with ABLE.
The brand started off working with women in Ethiopia who were coming out of the sex industry and looking for work. After training them to make scarves, 4,000 were old within two months.
Today the brand continues to offer training and employment to women as a solution to end poverty, with 95% of their staff comprising of women. ABLE are completely transparent about their wages and ensure all of their staff receive a living wage.
In terms of materials, ABLE use a natural leather material that is a byproduct of the meat industry and which uses less energy than the production of vegan leather.
Shop ABLE here and read their sustainability pledge here.
For fashion advice and general chit-chat, join our Facebook group What To Wear Next or follow us on Instagram.
READ MORE: Tights are one of fashion's most disposable items – buy sustainable hosiery here instead
READ MORE: We've found the best pieces in the sales so you don't have to
Wear Next may receive a small commission if you click a link from one of our articles onto a retail website and make a purchase.