Western boots are a wardrobe staple. If you're looking to invest in a pair for 2021, you've come to the right place.
While cowboy boots have gone in and out of trend constantly over the years, like all trends it seems they always come back into style eventually.
At Wear Next, we believe you should wear whatever makes you feel confident and happy, regardless of trends – so if you love a bit of western, a long-lasting pair of cowboy boots are definitely worth purchasing.
READ MORE: 16 cabincore buys for 2021
This season, influencers are wearing their western boots with floaty dresses and skirts for a cottagecore aesthetic that will work from winter all the way through to spring.
We love Karen Blanchard's Ganni boots from last season [below], worn with a simple white dress. Luckily, it's never been easier to copy the look.
Here are six other pairs that will see you through 2021 – available to buy now.
Buy now
Cowboy boots, £180, Ariat – buy now
We love this colour-popping pair of cowboy boots from Ariat, available in a variety of colours including cream and tan as worn by Sara Waiste [main picture].
Cowboy boots, now £130, Alohas – buy now
Alohas never disappoint when it comes to boots. This black and white pair are a classic pair of western boots and they're on sale now. Add them to a spring dress to add edge.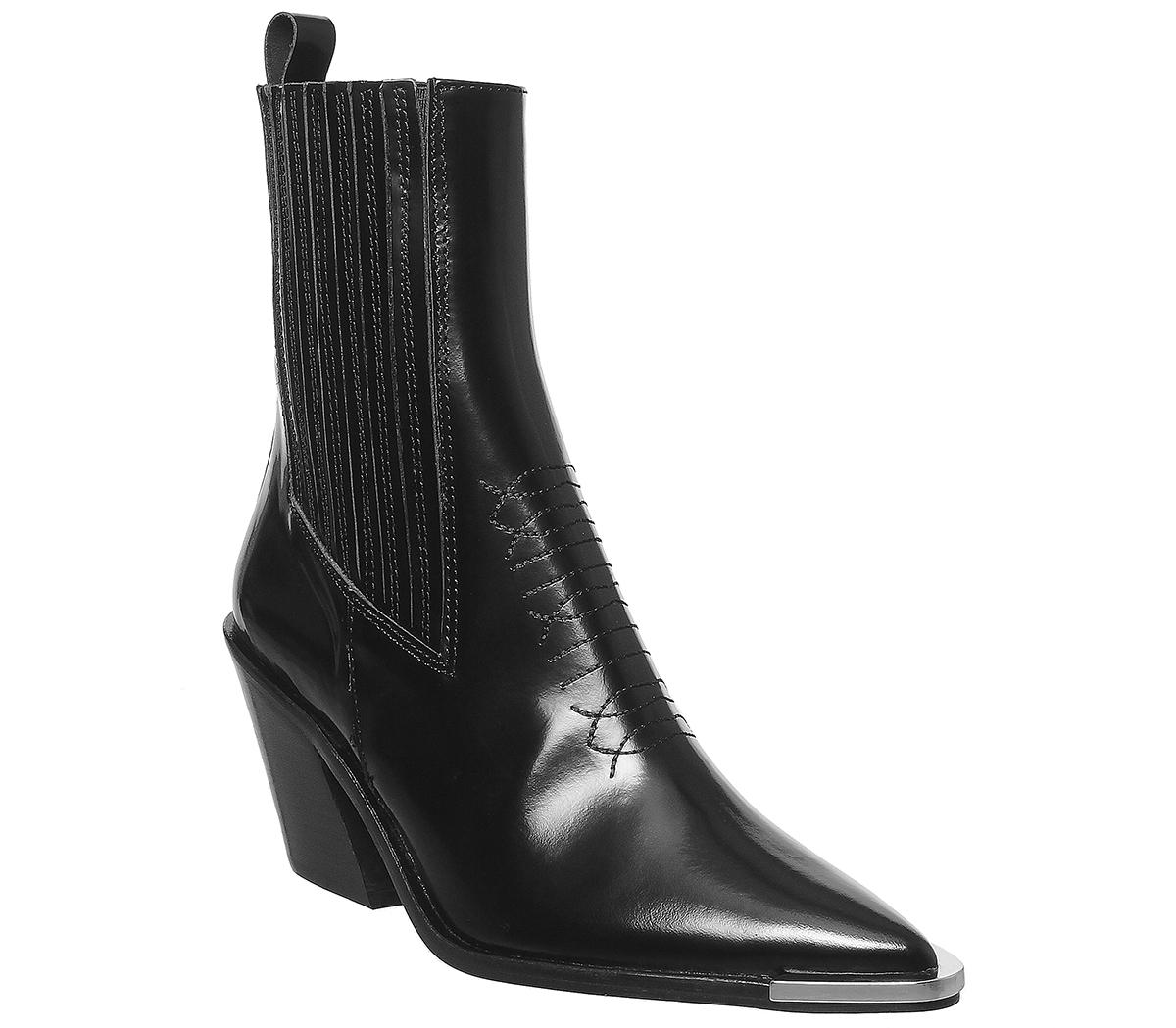 Arabella High Cut Western Boots, now £65, Office – buy now
Keep it simple with a pair of black steel-toe western boots, like this pair from Office. These are on sale now with nearly 50% off, so move fast to make the most of this discount.
Cowboy boots, now £159, Fabienne Chapot – buy now
This monochrome pair of cowboy boots feature contrast stitching, stars and a low heel, making them perfect for festivals this summer.
Western boots, £80.75, Asra London – buy now
It's all in the details when it comes to this pair of black western boots from Asra London. With silver plates on the heels and contrast stitching, they're beautiful and they'll go with anything.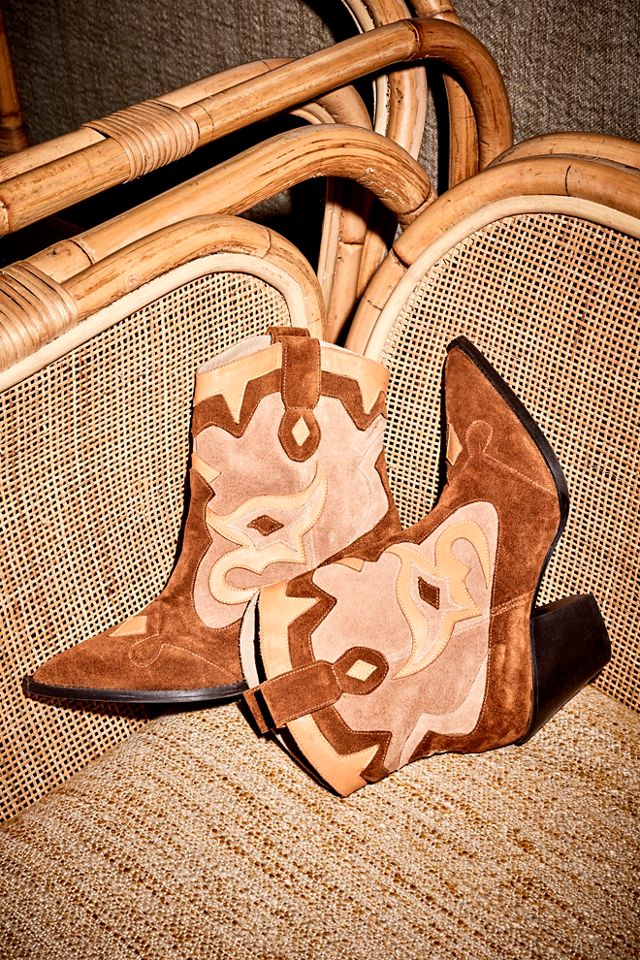 Golden Girl Western Boots, £258, Free People – buy now
We couldn't write an article about western boots without including Free People. The boho store offer a selection of beautiful cowboy boots, but these suede western boots stand out for their wearability and versatility.
Square-Toe Leather Boots, £225, Arket – buy now
For fashion advice and general chit-chat, join our Facebook group What To Wear Next.
READ MORE: We've found the best pieces in the sales so you don't have to
READ MORE: 9 of the most luxurious dressing gowns to wear during lockdown
Wear Next may receive a small commission if you click a link from one of our articles onto a retail website and make a purchase.