Last Updated on June 2, 2023
We've had Barbiecore, we've had mermaidcore, and now comes quiet luxury. But what is this emerging trend embraced by the likes of Kylie Jenner and Sofa Richie, I hear you ask?
We're seeing more and more celebrities lean towards timeless and classic pieces, like Gwyneth Paltrow and Zoë Kravitz in The Row.
The brand isn't best known for one specific piece, but rather for its quality and reputation of putting fit and fabric above all else, which sits at the core of the quiet luxury trend. 
You might think it's a new trend after its recent explosion following the finale of thanks to the finale of hit TV show Succession. While the Roy family's quiet luxury wardrobes might have garnered attention, this aesthetic has been around for decades. In fact, the 'Old Money' trend appearing now on Tiktok is very much offspring of this trend.
Here, we take a closer look at quiet luxury.
Wear Next may receive a small commission if you click a link from one of our articles onto a retail website and make a purchase.
What is quiet luxury?
In contrast to the prevailing trend of logomania fashion in recent years, this approach to dressing embraces minimalism, with a focus on neutral colours, high quality materials and basic silhouettes.
It entails shopping with the purpose of acquiring enduring pieces rather than fleeting seasonal trends. In other words, it's like building your dream capsule wardrobe, reflecting not only a stylistic choice but also a response to the current financial climate.
In essence, it's about finding harmony in colour palettes, textures, and shapes, creating a sense of luxury through simplicity.
Leandra Medine (AKA blogger Man Repeller) recently dissected the aesthetic on Substrack, calling these clothes "practical and sensible, but somehow still signal something class-related, like a Barbour coat".
What is an example of a quiet luxury brand?
Mary Kate and Ashley Olsen's clothing brand The Row is just one example of a quiet luxury brand. Known for its understated aesthetic and minimalist design, it offers a discreet yet sophisticated look.
Other brands that offer the same aesthetic include Celine, Saint Laurent, Chanel, Hermès and Jil Sander.


But it's not just designer labels; you can find a variety of brands on the high street that offer quiet luxury staples. For a wide range of options at affordable prices, check out H&M, Zara, Mango, and Uniqlo.
If you're willing to spend a bit more for higher quality, Massimo Dutti and COS are excellent alternatives.
How to dress quiet luxury on a budget?
As mentioned, quiet luxury is very much building a capsule wardrobe. Instead of constantly repurchasing trending items, focus on investing in high-quality staple pieces that you can rely on and wear repeatedly. This mindset alone can save you a significant amount of money.
Start by identifying the essential items that form the foundation of your wardrobe, such as a well-tailored blazer, a versatile pair of trousers, a classic white shirt, and a timeless little black dress.
You can also always thrift and explore second-hand or vintage options, at brands like Rokit, Atika and Reign Vintage.
Get the look
Single-breasted blazer, now £2,100, The Row – buy now
Grace small smooth-leather shoulder bag, £503, A.P.C. – buy now
Asymmetric Double-Breasted Waistcoat, £59.99, Zara – buy now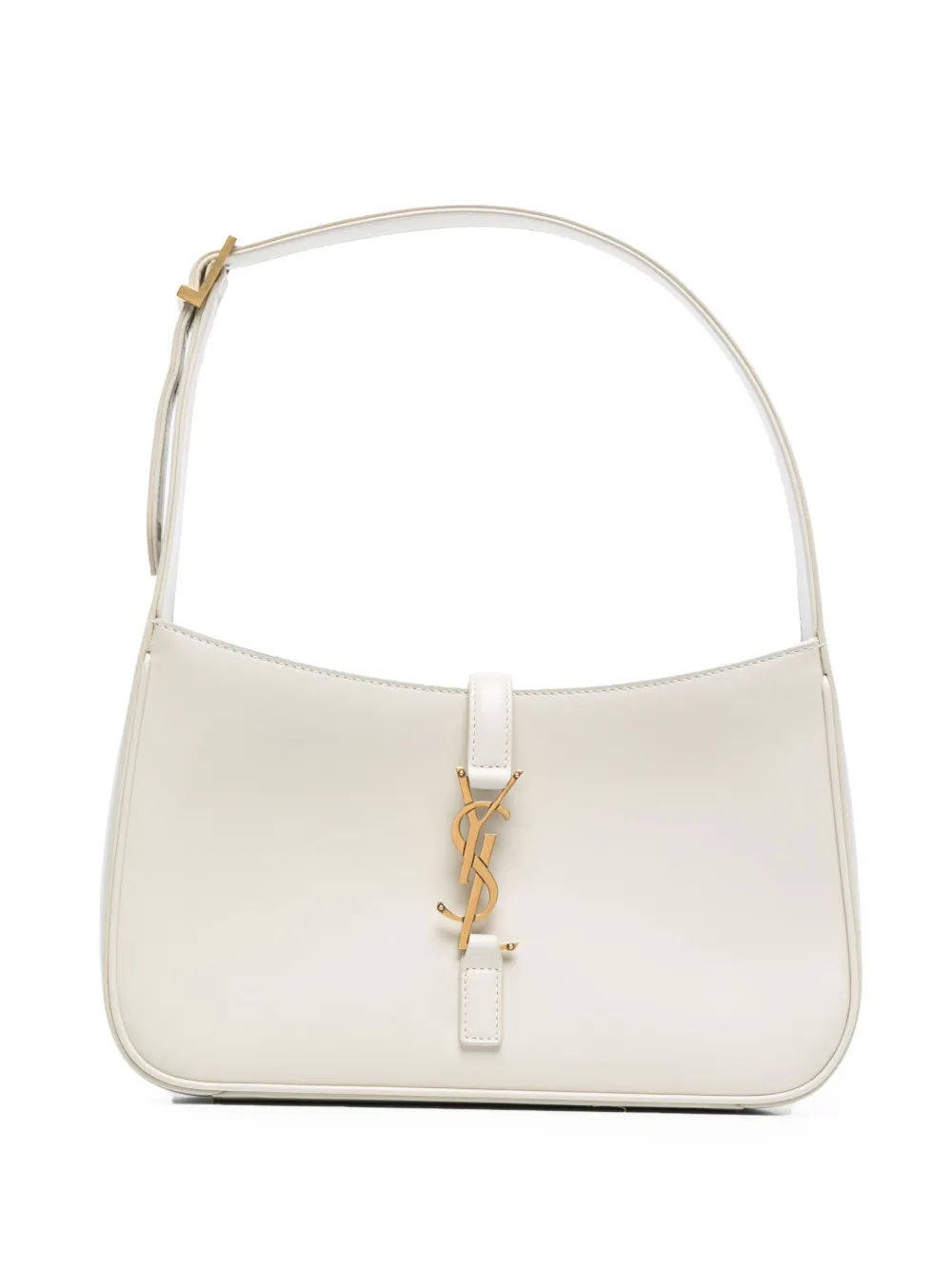 5A7 logo-plaque shoulder bag, £1,755, Saint Laurent – buy now
Structured leather sandals, £49.99, Mango – buy now
Sydney leather wide-leg trousers, £690, The Frankie Shop – buy now
Pleated Bandeau Maxi Dress, £115, Cos – buy now