According to Lyst, online searches for corsets rose by 123 per cent after Bridgerton first aired on Netflix last year, while British Vogue's latest cover featuring Billie Eilish saw another them receive another boost of 74% within two days.
Bridgerton reached an incredible 82 million households in its first month on air, with viewers quickly becoming enamoured with the show's costume. As a result, Regencycore has since taken centre stage as one of this year's most popular trends.
It's been centuries since corsets first became popular, but back then they were a symbol of oppression and even torture. The garment was used to control a woman's body, contorting it to fit an ideal body shape based largely on the male gaze.
READ MORE: 6 sustainable fashion brands who make beautiful clothes to order
Fortunately things have since changed and now the corset is now seen as a symbol of empowerment. Worn as a standalone garment, it's used to make a statement and that it does.
Many creators and small businesses are catching on, and now it's easier than ever to find a corset that fits you like a glove. Whether it's velvet, gingham or floral designs you're after, there are plenty of made-to-order shops able to create your perfect corset.
We've found some of the most creative, affordable and stylish places to buy made-to-order corsets, helping you join the Regencycore movement at the click of a button. From modern gingham, to classic florals, these innovative brands will have you feeling inspired.
Corset, £56 – buy now
After seeing Mia's designs on Instagram, we've fallen head over heels for this gingham design.
She hand makes each corset to order from remnant and end of roll fabrics, and customers can choose between two to seven different colours of gingham to make their final garment. As you're required to enter your measurements on purchase and the corsets have no boning, they're über comfy.
While you can also order single-colour corsets from Mia, the multi-coloured option comes in at just £56, making it well worth the money.
We featured one of Mia's gingham corsets in our SS21 Sweet Tooth shoot, which you can see here.
Corset, from £50 – buy now
Charlotte Kathleen founded her brand after graduating in 2017 and now offers custom made corsets from velvet and satin, as seen on TikTok star Eve Lily above.
Each corset is made to order with different styles available, and Charlotte will personally search for fabrics to suit your needs. Whether you're looking for feather trims, metallic fabrics or anything else, she will create the perfect corset for you.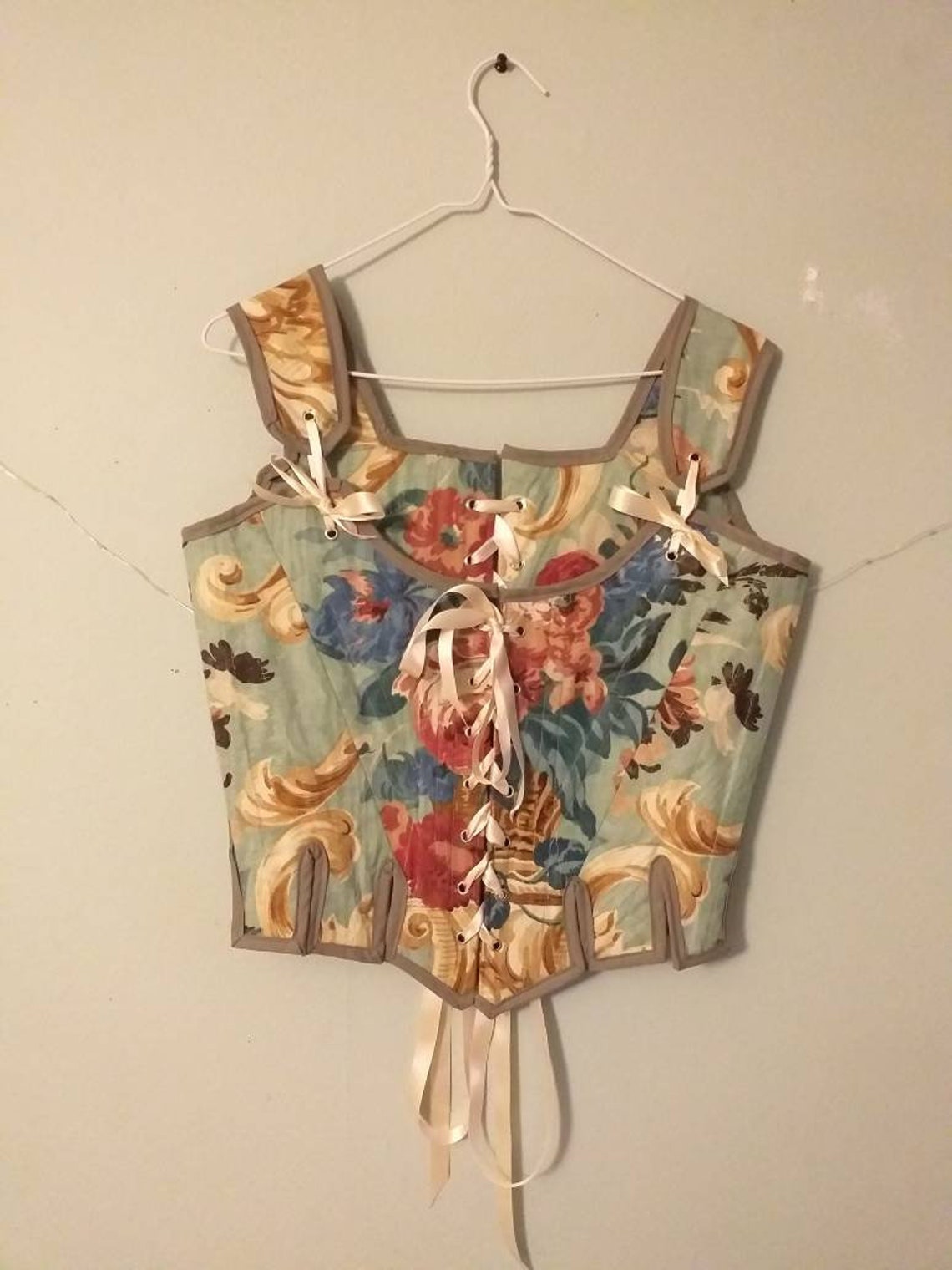 18th Century Corset, £80.75, CottagecoreWear at Etsy – buy now
Etsy is packed full of innovative and impressive creators, but we had to mention stores CottagecoreWear and EmsCuriousCreatures. Both offer beautiful 18th century-style corsets, complete with boning, ribbons, and in the latter's case, reversible designs – meaning more for your money.
CottagecoreWear offer beautiful custom made corsets in a variety of fabrics and trims, offering customers a selection of options to choose from and creating each top to measure.
EmsCuriousCreatures allows customers to choose their own fabric for more control and offers tops in standard UK sizing, making choosing your size at checkout a little more simple.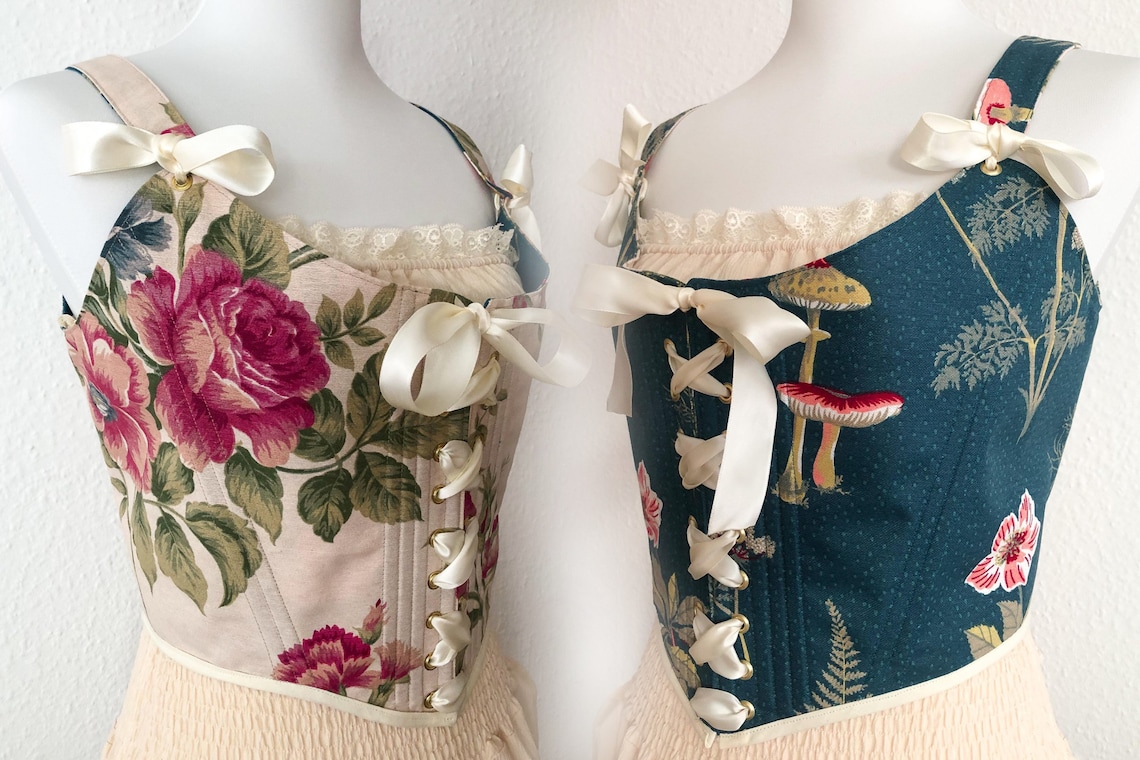 Reversible 18th Century Fashion Corset Top, £108, EmsCuriousCreatures at Etsy – buy now
For fashion advice and general chit-chat, join our Facebook group What To Wear Next.
READ MORE: RIXO's new summer pyjamas are so pretty, you'll never want to take them off
READ MORE: 9 high street bags that look exactly like Bottega Veneta's padded Cassette bag
Wear Next may receive a small commission if you click a link from one of our articles onto a retail website and make a purchase.