If you're reading this from a hot country, lucky you. For many of us, the weather is still absolutely freezing so unfortunately we haven't been able to hang up our jackets just yet.
We're in this awkward stage where it's warming up slightly, but most days are still cool – and transitional weather is notoriously difficult to dress for. We can't wait to finally be able to head out in just a top, pair of shorts and sunnies, but we're not there just yet.
The good news is there are some super cute lightweight jackets to wear while we wait. Designers seem to have had our troubles in mind when they released their collections for spring summer 2021.
READ MORE: Not into summer dresses? Try these shorts and top co-ords instead
There's the lightweight trench coat from Louis Vuitton, Celine's multi-colour anorak, and the selection of neon blazers we've seen everywhere this spring – but the high street is awash with affordable options too.
Of course, we already did some sleuthing for you. From Rixo to House of Sunny, we've gathered the best lightweight jackets to wear while we wait for summer. The best part? Prices start at £14.99 — yes, really.
Buy now
Quilted Denim Jacket, £59.99, Zara – buy now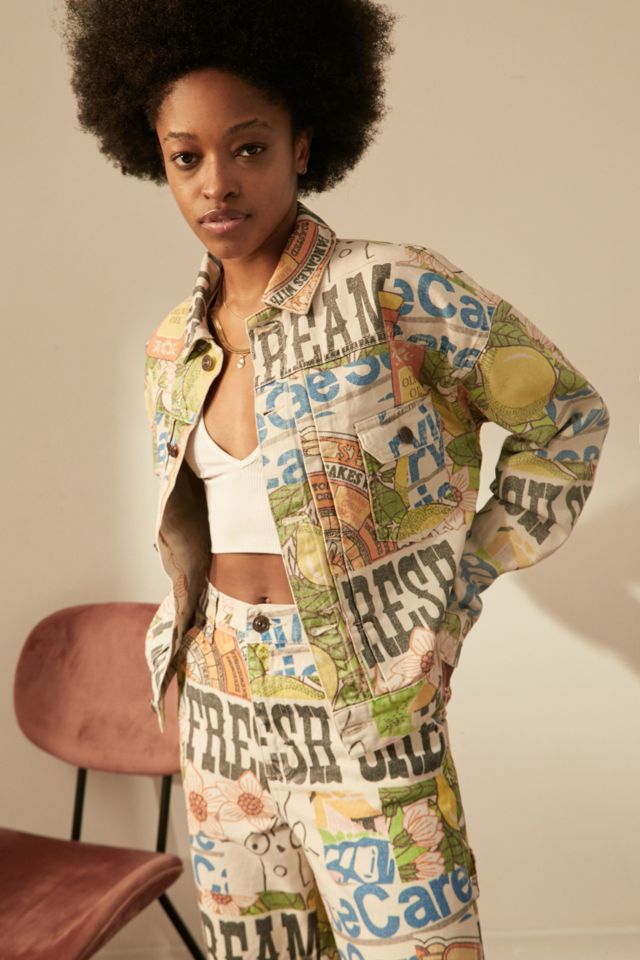 BDG Retro Print Western Denim Jacket, £69, Urban Outfitters – buy now
Quilted Patchwork Jacket, $99.95, Anthropologie – buy now
Printed Quilted Gilet, £59.99, Mango – buy now
Cropped Boxy Jacket, £40, Monki – buy now
Crop Yellow Quilted Coat, £135, Palones – buy now
READ MORE: We looked through all of Zara's summer dresses – these 17 are our favourites
Cropped Twill Jacket, £14.99, H&M – buy now
Patch Pocket Shirt Jacket, £79, COS- buy now
Oversized Colour Block Overshirt, £120, & Other Stories – buy now
READ MORE: These sunglasses will make any outfit look instantly chic
Kick It In The Bud Jacket, £176.23, Lazy Oaf – buy now
Shelley Jacket, £295, Rixo – buy now
Jungle Peggy, £88, House of Sunny – buy now
Coloured Overshirt, £29.99, Zara – buy now
For fashion advice and chit-chat, join our Facebook group What To Wear Next or follow us on Instagram.
READ MORE: We looked through over 1,200 H&M dresses — here are the best to wear this summer
READ MORE: The plus-size summer dresses from Anthropologie on our wishlist
Wear Next may receive a small commission if you click a link from one of our articles onto a retail website and make a purchase.