Last Updated on December 28, 2022
After the excitement of Christmas, it's time to get excited for the sales!
Aside from the unrivalled atmosphere during the festive season, the time spent with family, and the abundance of delicious food, one thing I get really excited about is the prospect of finally being able to get my hands on items I've been lusting after all season – on sale.
READ MORE: The Fashion Colours You're Going To See Everywhere In 2023
As the cost of living is rising at a terrifying scale, I'm not ashamed to say I like to make sure I get the best deal on everything. There is no point paying more than you need to, and this is especially true of Christmas presents.
Of course, many brands wait until after Christmas to offer discounts, which is why some smart families cheat the system and celebrate later than the 25th December.
Whatever your reason for sales shopping, it's a good opportunity to snap certain pieces up for cheap.
So which sales have started? There are more than a few. & Other Stories, H&M and COS are amongst the biggest high street brands to have kicked off their Xmas discounts.
We don't do boring round here. Scroll down to see our top picks of colourful and timeless pieces to shop now in the sales.
Bookmark this page to stay up-to-date with the best fashion available in real-time, as we update this page all the time.
Wear Next may receive a small commission if you click a link from one of our articles onto a retail website and make a purchase.
READ MORE: 13 Perfect New Year's Eve Outfits, Whatever Your Plans Might Be
When do the Christmas sales start?
While there's no definitive date for when the sales start, there seems to be a pattern that emerges every year.
In the past, Christmas sales always started after the big day, but now 'Christmas creeping' has started to happen – that is, the slow arrival of sales just before December 25.
They can creep up as early as October, in what retailers call 'the golden quarter'.
In the United States, Christmas sales start even before Black Friday as well, while in Canada sales begin before Halloween.
Boxing Day, which is on 26 December, used to be the biggest shopping holiday in the UK. However, it has been taken over by Black Friday, and in 2015, sales grew faster in November than in December.
READ MORE: 14 Unique Christmas Gift Ideas for Women in Their 30s
Which brands start their sales early?
Farfetch: Right now, they're offering an extra 20% off sale and select full-price items as well as free delivery.
Coggles: Get 35% off using the code PREVIEW
Matches Fashion: Up to 50% off over 9,000 items, including those by designers Acne Studios, Dr. Martens, Ganni, Girlfriend Collective, Loewe, Jimmy Choo and more
ASOS: Up to 70% off, plus an extra 25% off using code WARMUP
H&M: Up to 50% off over 4,000 womenswear items
Warehouse: 50% off 500+ items
Brands such as Cos, Arket, & Other Stories and Zara are set to start their sales on Boxing Day.
Are there big sales after Christmas?
The short answer is yes. As well as on Boxing Day, sales often go on well after Christmas.
Many brands offer clearance sales before the New Year starts, but if there's a particular item you're hoping to snap up, I recommend moving quickly so you don't miss out.
Shop the sales
Zara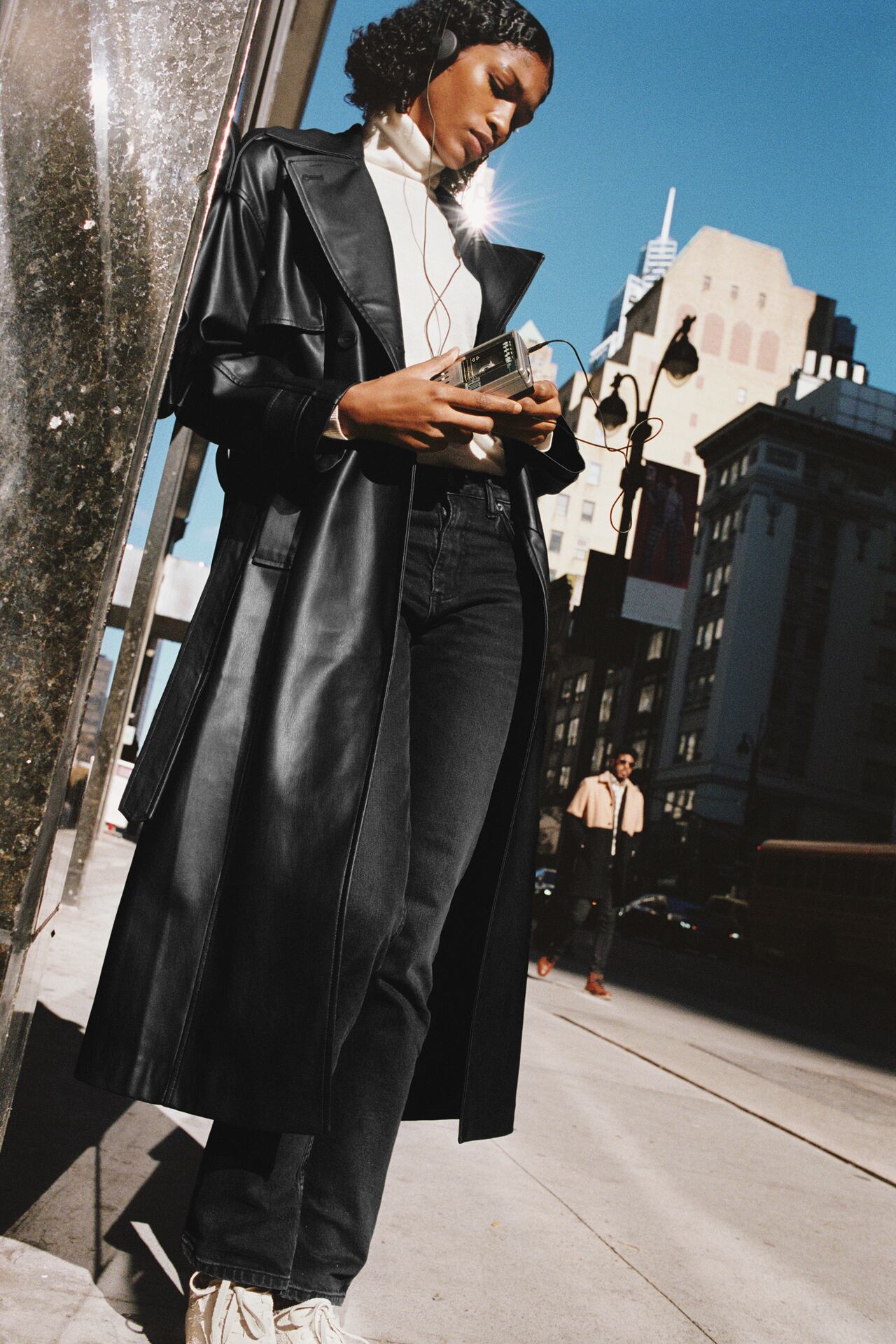 Faux Leather Trench Coat, now £39.99 – buy now
Laminated Heeled Boots, now £49.99 – buy now
Oversize Wool Trousers – Limited Edition, now £69.99 – buy now
Crossbody Bag with Buckle, now £15.99 – buy now
H&M
Knitted jumper, now £11 – buy now
Hooded puffer jacket, now £20 – buy now
Zip-front boots, now £20 – buy now
Fluffy jacket, now £40 – buy now
Satin blouse, now £10 – buy now
Jigsaw
Hammered Satin Ruched Dress, now £105 – buy now
Merino Cashmere Ashby Jumper, now £111 – buy now
Collagerie Tailored Jacket, now £135 – buy now
Mango
Faux shearling-lined coat, now £89.99 – buy now
Long retro-print jumpsuit, now £39.99 – buy now
Flap chain bag, now £15.99 – buy now
Buttons tweed blazer, now £49.99 – buy now
Pleated blouse with ruffles, now £15.99 – buy now
Monki

Checkered pile zip vest, now £18 – buy now
Burnt orange high waisted corduroy trousers, now £20 – buy now
Green chunky knit ski mask, now £10 – buy now
Black and white gingham seersucker shirt, now £18 – buy now
& Other Stories
Oversized Wave Quilted Jacket, now £65 – buy now
Cropped Rhinestone Embellished Jumper, now £65 – buy now
Leather Hand Bag, now £45 – buy now
Oversized Turtleneck Knit Jumper, now £75 – buy now
Fringed Mock Neck Midi Dress, now £85 – buy now
COS
Playsuit, now £31.60 – buy now
Corduroy Blazer, now £90 – buy now
Faux Shearling Coat, now £157.50 – buy now
Wool Trousers, now £69.30 – buy now
Belted Trench Coat, now £90 – buy now
Arket
Loose-Knit Wool Mohair Jumper, now £76 – buy now
Quilted Shawl Collar Jacket, now £71 – buy now
Cotton Wool Jumper, now £65 – buy now
Ganni
Logo vest, now £105 – buy now
Sheer mesh turtleneck, now £55 – buy now
Mohair pullover, now £150.50 – buy now
Farfetch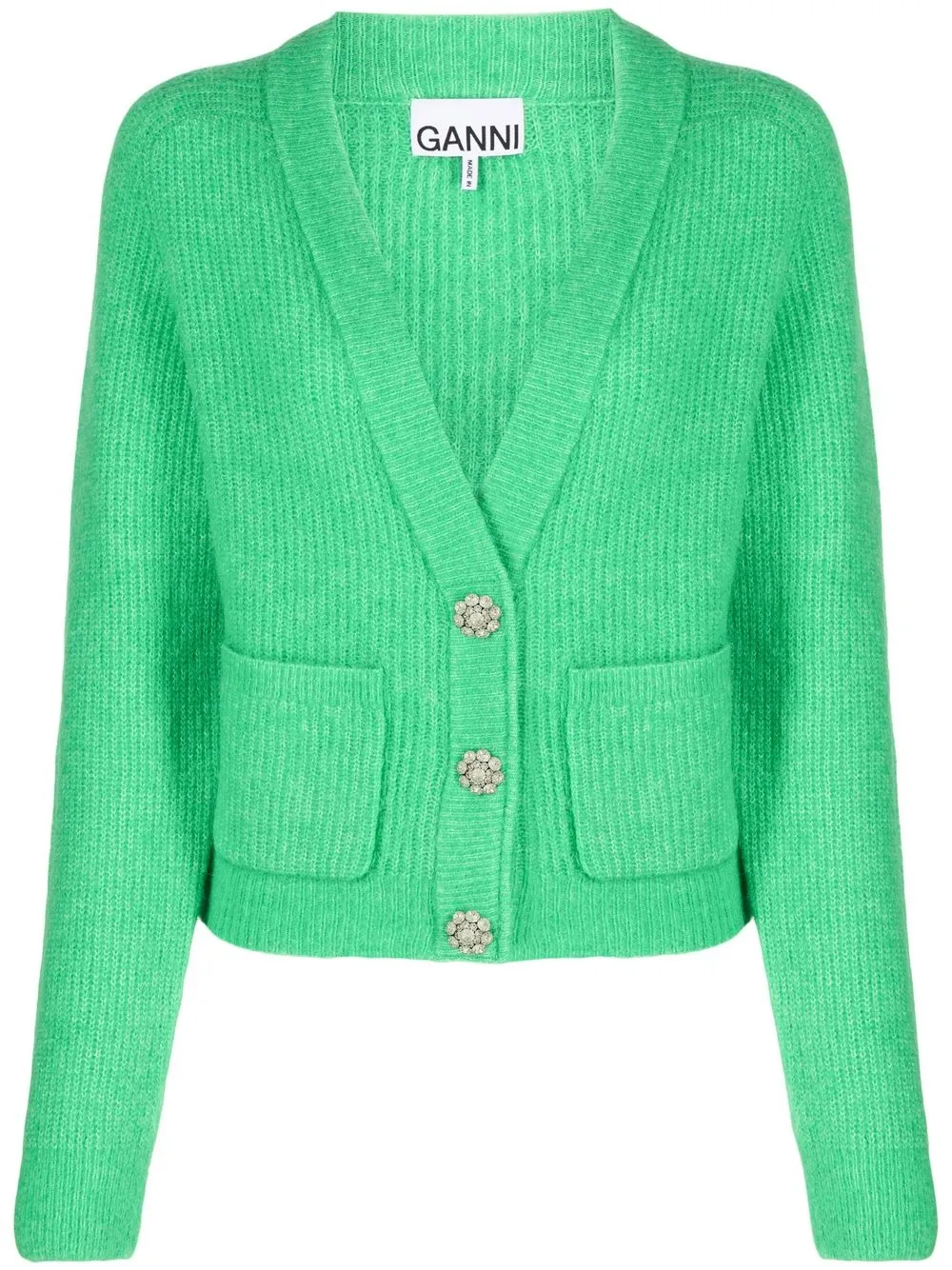 Ganni button-down cardigan, now £180 – buy now
Cecilie Bahnsen cable knit tied detail jumper, now £564 – buy now
Missing You Already V-neck tiered maxi dress, now £144 – buy now
Matches Fashion
Raey Crop organic-cotton straight leg jeans, now £98 – buy now
Marni Trunk medium web-strap leather cross-body bag, now £1,295 – buy now
Self-Portrait Guipure lace and cotton-poplin midi dress, now £234 – buy now
STAUD Côte beaded bucket bag, now £199 – buy now
Frankie Shop Varda wool-blend wide-leg tailored trousers, now £176 – buy now
Marni Milano mini leather shoulder bag, now £903 – buy now
Net-a-Porter
Balenciaga Hourglass small croc-effect leather tote, now £1,540 – buy now
Reformation Catalina silk-satin maxi shirt dress, now £234 – buy now
25 Days of Beauty Advent Calendar, now £182 – buy now
Matteau Gathered stretch-linen and Lyocell-blend maxi dress, now £371 – buy now
Sister Jane
Skye Pleated Maxi Dress, now £149 – buy now
Pluto Check Tweed Jacket, now £142 – buy now
Pluto Check Tweed Trousers, now £105 – buy now
Eclipse Pleated Maxi Dress, now £95 – buy now
Missoma
Harris Reed Handpicked Pearl Necklace, now £135 – buy now
Small Ridge Hoop Earrings, now £69 – buy now
Lucy Williams T-Bar Chunky Chain Bracelet, now £99 – buy now
Everlane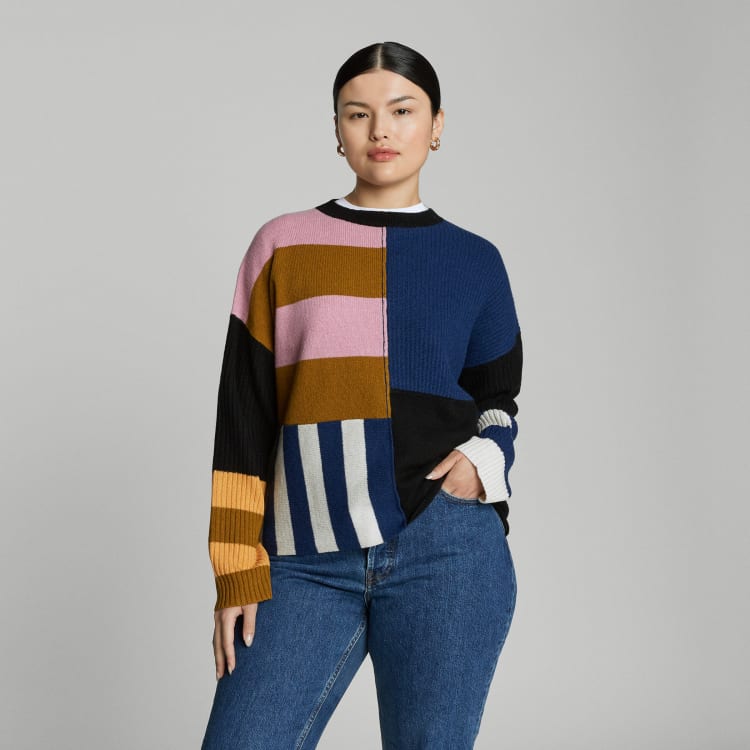 The Cashmere Patchwork Sweater, now £189 – buy now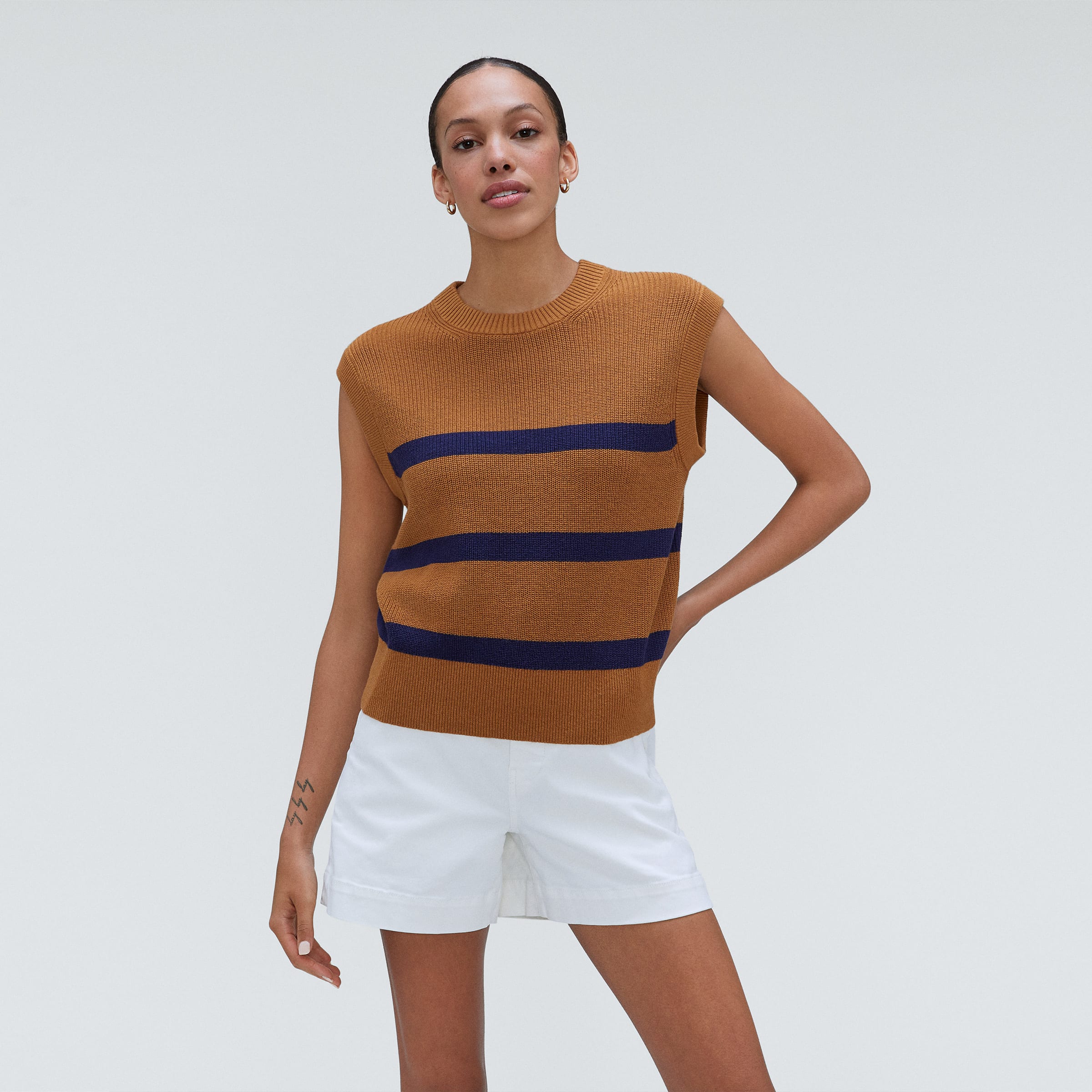 The Cotton Summer Sweater Tank, now £37 – buy now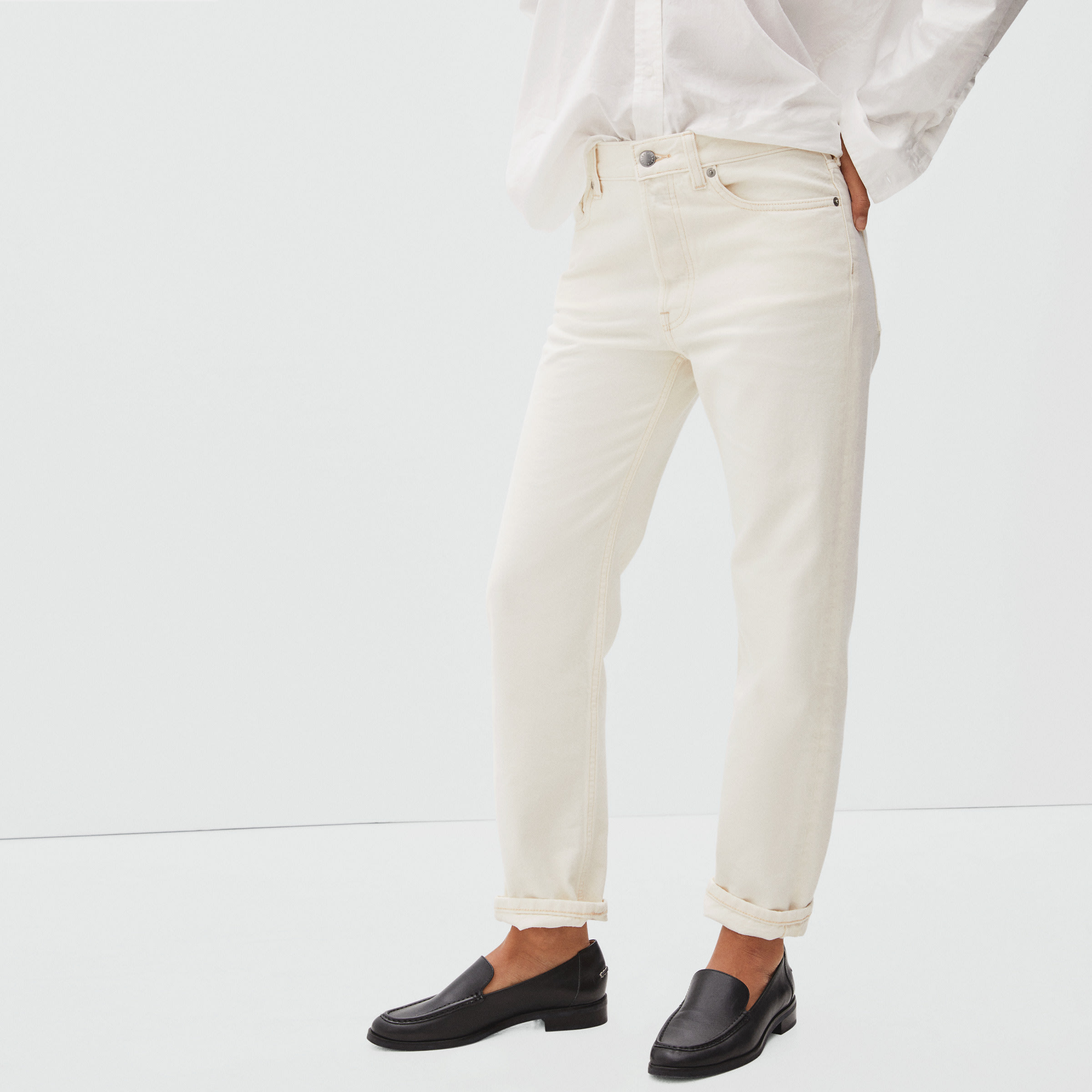 The Rigid Slouch Jean, now £74 – buy now