You can instantly toughen any outfit with the help of a leather jacket. Thrown over a cute spring dress or a simple tee and jeans, they're so easy to wear.
Stars such as Beyoncé, Kendall Jenner and Gigi Hadid have long been fans of the outerwear, and if they're good enough for them, they're good enough for us.
READ MORE: Autumn Winter 2021 – 2022: The Key Trends You Need to Know
So there's no denying that leather jackets are style staples – but are they actually on trend in 2022?
Wear Next may receive a small commission if you click a link from one of our articles onto a retail website and make a purchase.
Are leather jackets in style for 2022?
Leather jackets will continue to be in style for 2022. They're classics now!
But with the shift to a more conscious mindset for consumption, people will want more sustainable iterations of the long-favoured trend.
Faux and vegan leather isn't just cheaper, but they're cruelty-free too.
Whether it's vegan or the real deal, these are oversized and come in a variety of colours – some with faux fur trims, others with embellishment.
What jackets are in style for 2022?
As well as leather jackets, colourful jackets and coats will also be at the top of must-have lists for 2022.
Quilted jackets and vests are a huge look for the year, while patchwork, faux fur and puffer jackets are everywhere too.
Then of course there are the classics that never date, such as trenches, blazers and teddy coats.
READ MORE: These Spring Dresses Will Freshen Up Your Wardrobe Instantly
Are leather blazers in style for 2022?
Just like their jacket counterparts, leather blazers will be a must-have in 2022. The comeback of the '90s version of these outerwear pieces in 2021 signalled their firmer (and longer) return to the spotlight.
The styles worn by the likes of Gwyneth Paltrow and Drew Barrymore in the height of the rom-com era will still be sought-after, but more colourful versions of them — in lilac, in particular — will reportedly be incredibly popular trends for winter 2022-2023.
Buy now
Reclaim Vintage-Inspired Oversized Biker Leather Jacket, £150.99, ASOS – buy now
Leather Jacket, £109, Zara – buy now
Leather-effect Biker Jacket, £59.99, Mango – buy now
Faux-fur-trimmed Jacket, £34.99, H&M – buy now
Patricia Vegan Leather Puffer Pink, £229, Jakke – buy now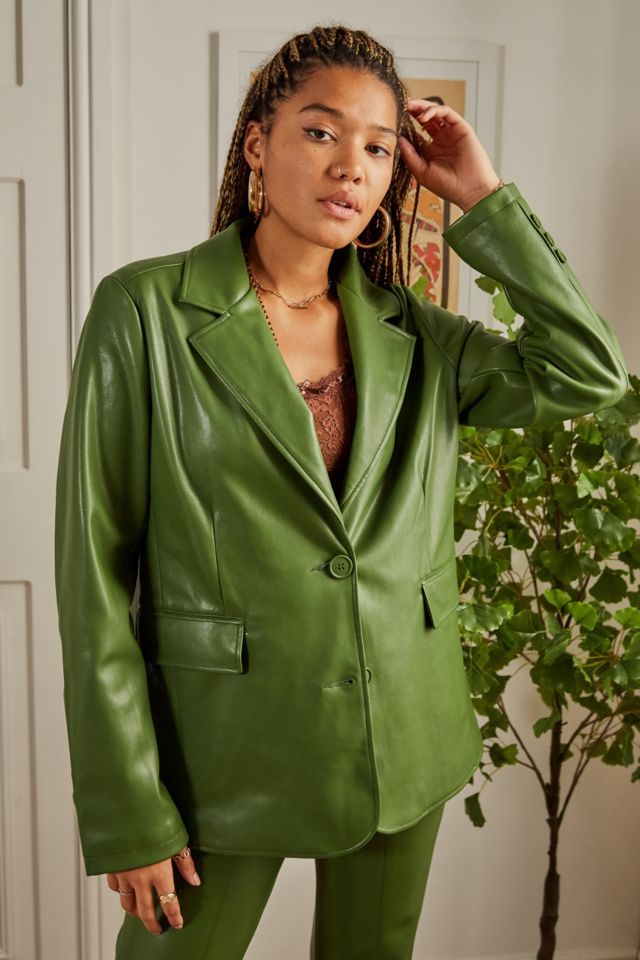 UO Recycled Faux Leather Blazer, £69, Urban Outfitters – buy now