Last Updated on May 11, 2023
So many trends come and go, but cat eye sunglasses have stood the test of time.
Created by socialite and designer Altina Schinasi in the 1930s, the shades represented a shift towards more fashion-forward sunglasses.
Eventually, they became associated with Audrey Hepburn's iconic look in Breakfast at Tiffany's and fashion icons like Dita Von Teese.
Decades later, they're still one of the most popular accessories on the planet. From runways to the streets, cat eye sunglasses have become a staple in everyone's summer wardrobe.
Drawing inspiration from the playful upturned corners of a jester's mask, the triangular tips of cat eye sunglasses flatter a variety of face shapes by accentuating the brow arches and directing attention to the uppermost features of the face.
Modern cat eye frames are far more versatile now than they were back in the '30s. They come in a variety of styles, sizes and colours, making them suitable for any face shape, skin tone, and personal style.
Whether you're looking to add a touch of vintage glamour to your wardrobe or simply want to protect your eyes from the sun, cat eye sunglasses are the perfect accessory.
If you're looking for a new pair of sunglasses, we've got you covered. Scroll down to check out our edit of the best cat eye sunglasses available right now.
Summer 2023 is set to be a stylish one!
READ MORE: 16 Spring Summer 2023 Fashion Trends To Get To Know Now (and Where to Shop Them on the High Street)
Wear Next may receive a small commission if you click a link from one of our articles onto a retail website and make a purchase.
Shop cat eye sunglasses
Cat-Eye Logo-Embellished Acetate Sunglasses, £260, Loewe – buy now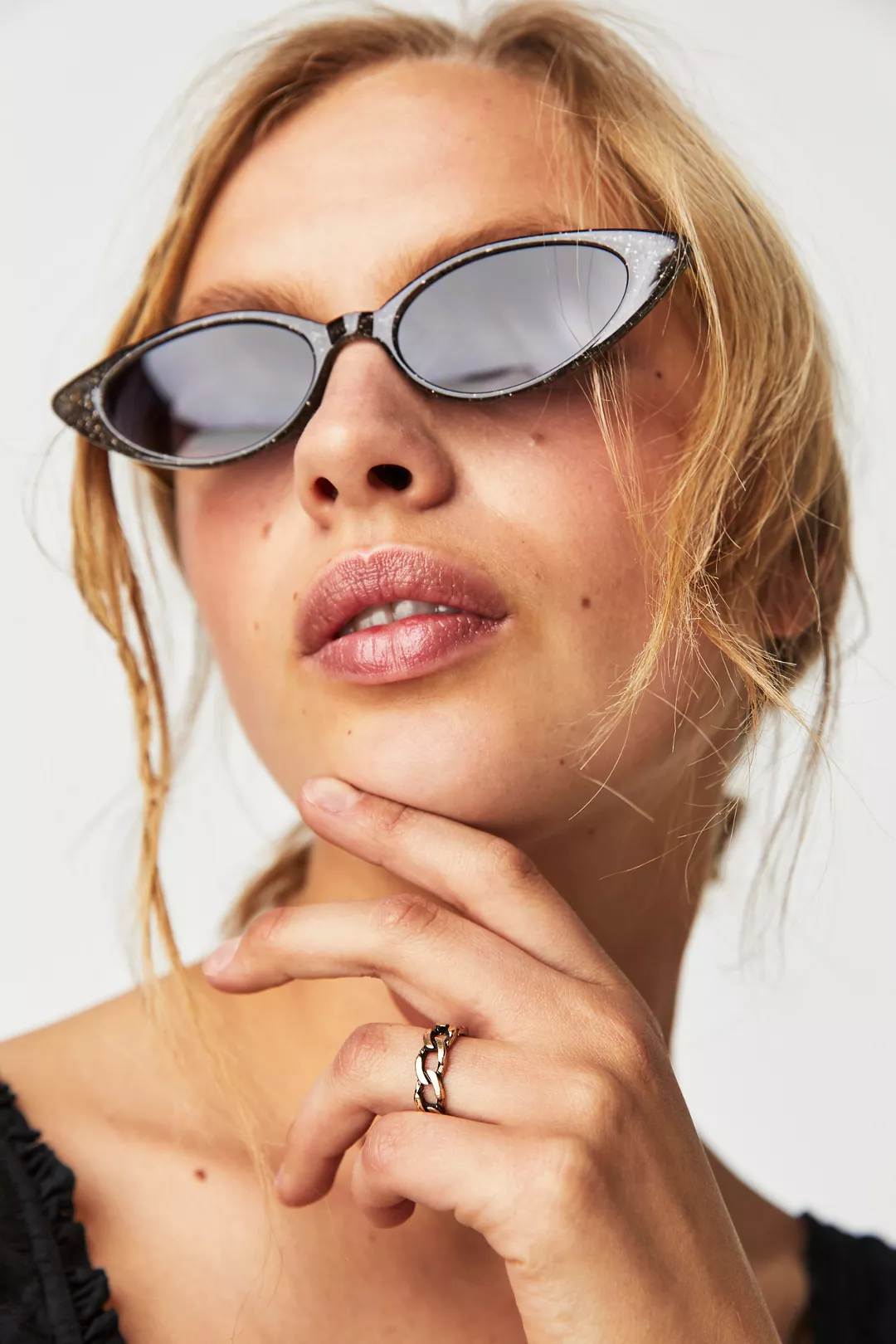 Marlo Cat Eye Sunglasses, £22, Free People – buy now
O'Lock cat-eye acetate and gold-tone sunglasses, £330, Fendi – buy now
Mica cat-eye acetate sunglasses, £270, Saint Laurent – buy now
Triomphe cat-eye acetate sunglasses, £370, Celine – buy now
Cat-eye acetate sunglasses, £320, Celine – buy now
Cat-eye acetate sunglasses, £340, Gucci – buy now
Bobby cat-eye acetate and gold-tone sunglasses, £320, Dior – buy now
Oversized square-frame acetate sunglasses, £376.17, Bottega Veneta – buy now
Mountain High cat-eye acetate sunglasses, now £45, Le Specs – buy now
Cat-eye sunglasses, now £212, Elie Saab – buy now
Cat-eye sunglasses, £671, Valentino – buy now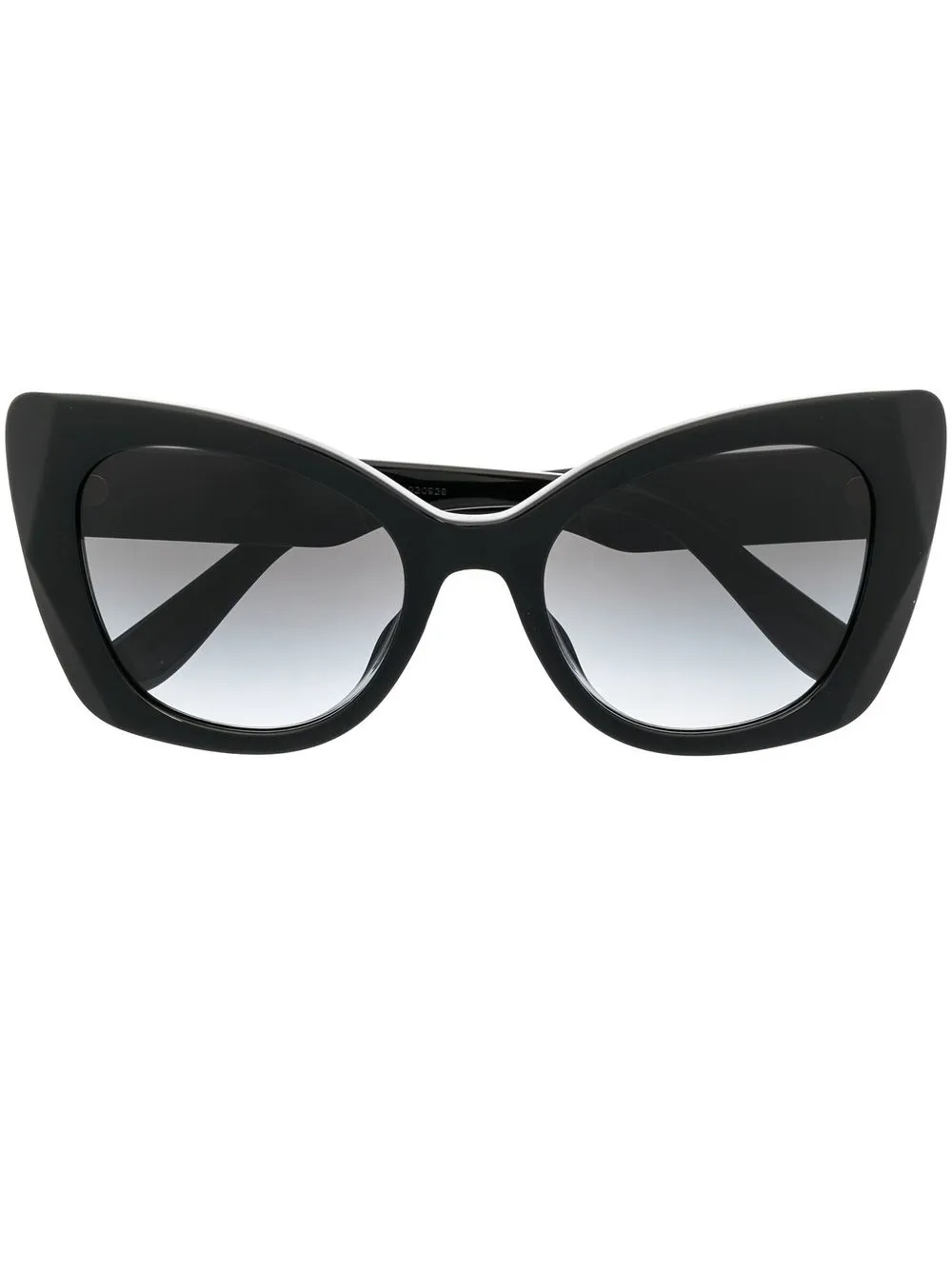 Cat-eye sunglasses, £271, Dolce & Gabbana – buy now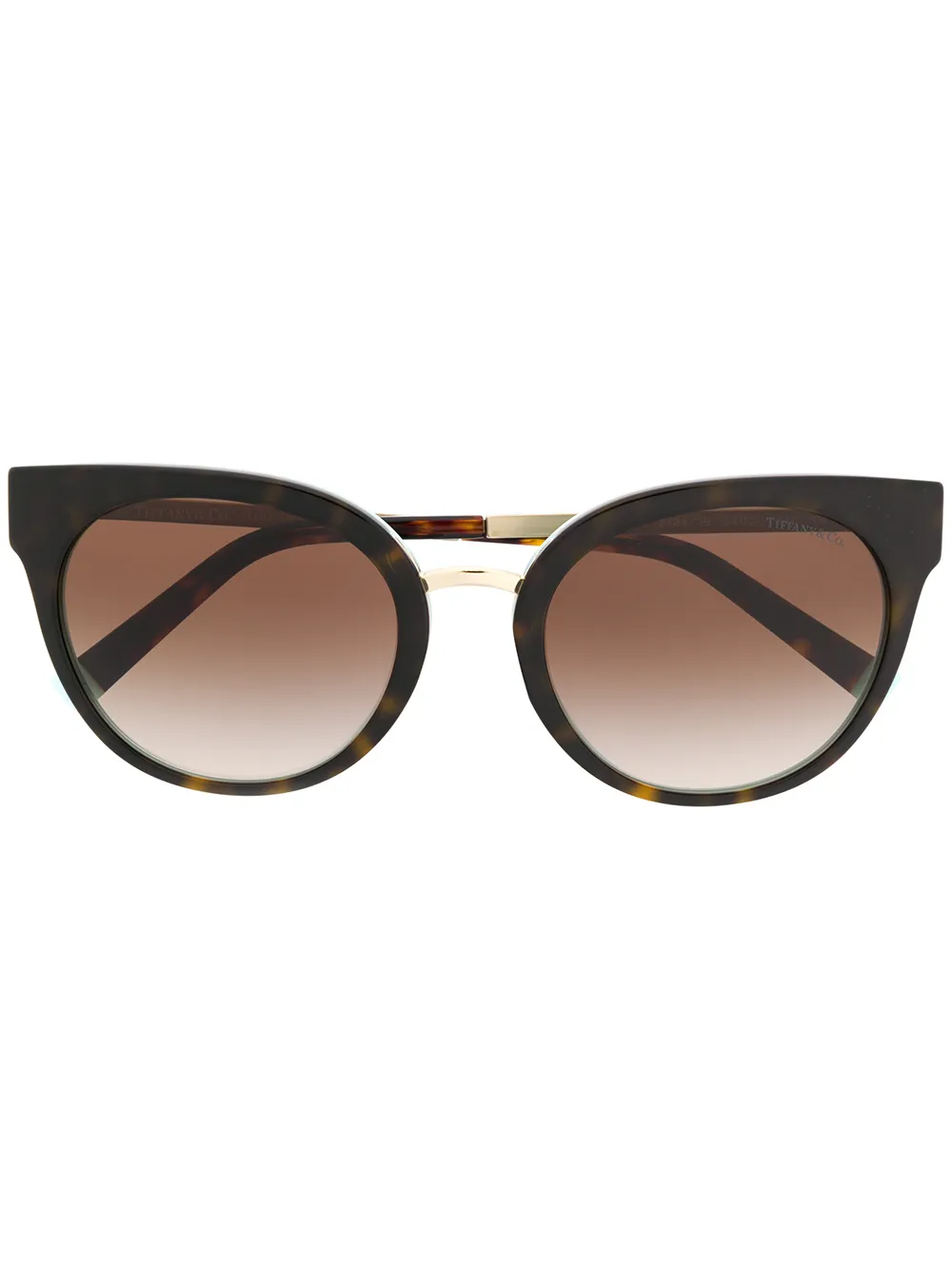 Cat-eye sunglasses, £255, Tiffany & Co – buy now
Cat-eye sunglasses, £298, Isabel Marant – buy now
MissDior cat-eye acetate and gold-tone sunglasses, £340, Dior – buy now
Edgy cat-eye tortoiseshell acetate sunglasses, £350, Bottega Veneta – buy now
Angular Cat Eye Sunglasses in Brown, £27, & Other Stories – buy now
Pointed Cat Eye Sunglasses, £27, & Other Stories – buy now
Cateye sunglasses, £19.99 Zara – buy now
Oval Resin Sunglasses, £19.99 Zara – buy now