I don't know about you, but the one thing I always struggle with between seasons is jackets.
I absolutely relish winter coats, as is clear from my huge selection. Jackets, however, are a different ball game.
READ MORE: The Ultimate Packing Checklist for a Stress-Free and Stylish Holiday
I've never invested much in transitional jackets before, simply because it feels like I don't get the chance to wear them for very long. Before you know it, the weather has changed again.
Despite this, jackets are always something I feel my transitional wardrobe is missing. I'm aiming to invest in more practical pieces this year, rather than wasting my money on trend-led items I wear once and lose to the depths of my wardrobe soon afterwards.
You'd be surprised how many brands are already dropping their autumn collections. & Other Stories, Mango, Zara and ASOS are among the high street brands that have launched coats, jackets, boots and loafers for winter, which has left me feeling excited for the change in seasons.
While I've been looking, I've collated an edit of my top 19 lightweight jackets for the transitional period. With tweed blazers, denim, quilted and more jackets dropping, I'm spoiled for choice (and now you will be too).
READ MORE: New Fashion Just In: 10 New in Pieces We're Lusting After This Week
Wear Next may receive a small commission if you click a link from one of our articles onto a retail website and make a purchase.
For fashion advice and chit-chat, join our Facebook group What To Wear Next or follow us on Instagram.
Buy now
Sleeveless Belted Denim Jacket, now £18, Warehouse – buy now
Crop Yellow Quilted Coat, £135, Palones at Wolf & Badger – buy now
Chest-pocket Cotton Overshirt, £59.99, Mango – buy now
Quilted overshirt, £79.99, Arket – buy now
Oversized cotton shirt jacket, £29.99, H&M – buy now
Gingham Check Overshirt, £29.99, Zara – buy now
Boxy Quilted Jacket, £95, & Other Stories – buy now
Long leather biker jacket, £295, Uterqüe – buy now
Wrapped quilted vest, £29.99, Mango – buy now
Roger Jacket, £170, LF Markey – buy now
Cropped padded jacket, £50, Monki – buy now
Isa short jacket, £60, Weekday – buy now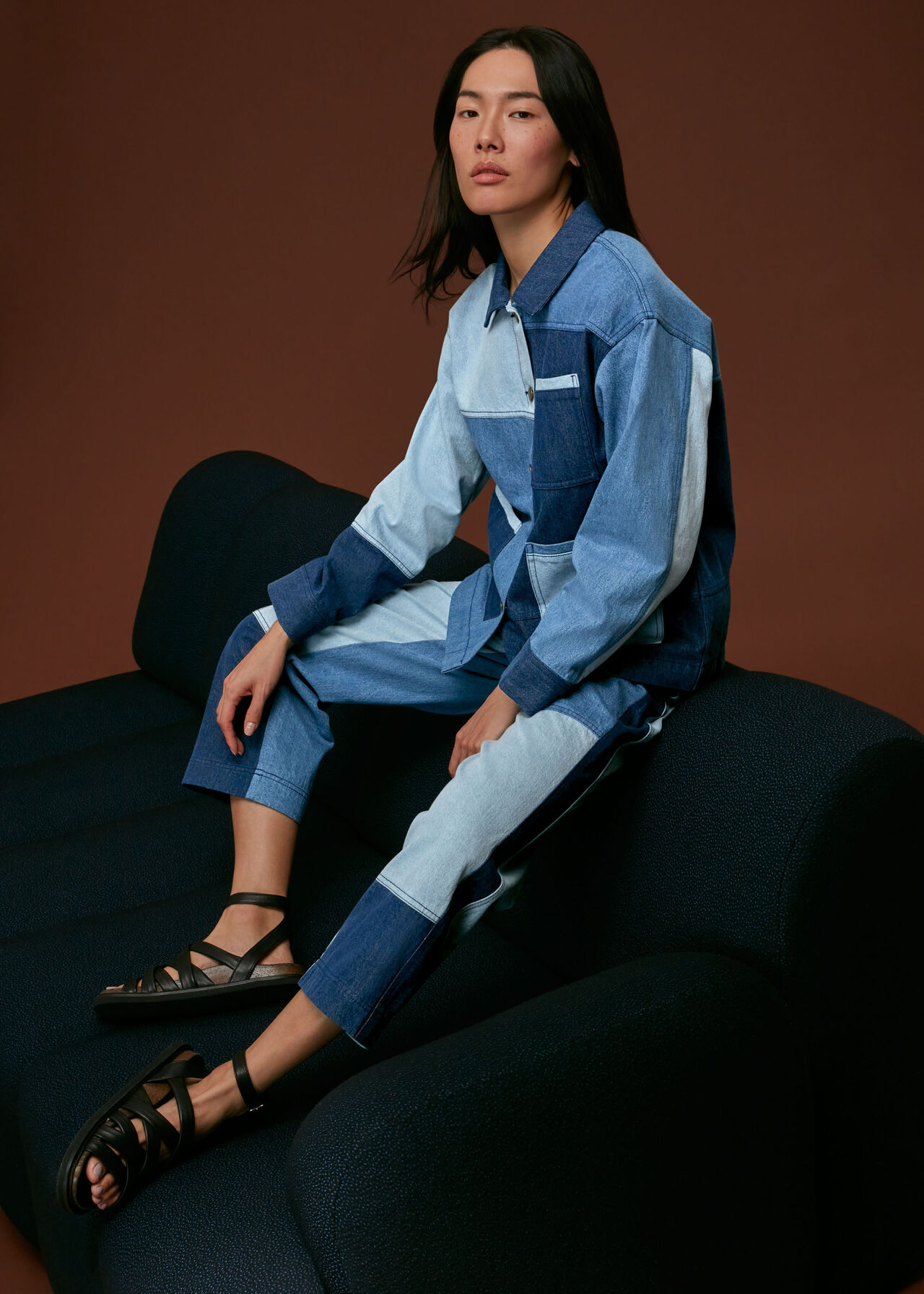 Patchwork denim jacket, £129, Whistles – buy now
Buttoned Patch Pocket Wool Jacket, £120, & Other Stories – buy now
Dogtooth Jacket, £295, Rixo – buy now
Quilted Leather Jacket, £305, Uterqüe – buy now
Cropped Denim Jacket, £38, Reclaimed Vintage at ASOS – buy now
Fleece Jacket With High Neck, £189, Massimo Dutti – buy now
Amour Scallop Tweed Jacket, £175, DREAM Sister Jane – buy now