Last Updated on April 11, 2023
It goes without saying that & Other Stories is an incredible place to shop – but if you're at risk of your entire wardrobe coming from one place, you might want to find some alternatives.
I'm always looking at Stories' website, checking their new in section for pieces that will transform my wardrobe – but it doesn't come cheap, does it?
READ MORE: Our Definitive List of the Best White Trainers of 2023
It's always better to spend more on good quality items in my opinion, but as the rising cost of living puts us at risk of entering a recession, it's never a bad idea to find ways to save your money.
Don't worry. We're not suggesting you stop spending on clothes altogether (unless you want to!), but there are small changes you can make, like finding cheaper alternatives to your high street favourites.
While & Other Stories always delivers, there are so many incredible brands on the high street that are just as good.
To streamline your search, I've compiled a comprehensive list of stores similar to & Other Stories that I reckon will align with your style preferences.
Wear Next may receive a small commission if you click a link from one of our articles onto a retail website and make a purchase.
Brands like & Other Stories
Zara
We've all heard of Zara, right? But we couldn't not include them in this list.
Zara offers stylish and up-to-date pieces at an affordable price point, much like & Other Stories – but I'd argue they're a little easier on the bank balance.
You're never short of new arrivals to fall in love with, and it doesn't stick to just one style. Whether your style is boho, a little more edgy or ultra-feminine, there's something for you.
Linen Blend Printed Short Dress, £32.99 – buy now
Starfish-Shaped Earrings, £15.99 – buy now
Bodysuit with Ruffled Straps, £19.99 – buy now
READ MORE: H&M Has Dropped the BEST Lookalike of Carrie Bradshaw's Purple Sequin Fendi Baguette
H&M
If you didn't know by now, & Other Stories is a brand owned by H&M Group. The Swedish brand was launched in 2013, with a slightly older demographic and a more elevated aesthetic than H&M's main line.
But that doesn't mean H&M isn't great. It's affordable and there's so much to choose from – not to mention their limited edition lines, like H&M Studio, Innovation Design Stories and their coveted designer collaborations.
Slides, £19.99 – buy now
Smocked cotton dress, £17.99 – buy now
Crochet-look top, £39.99 – buy now
Arket
Another H&M-owned brand, Arket offers a slightly-different-but-still-glorious-aesthetic to & Other Stories.
The brand is known for its simple and minimalist design with a focus on great quality and long-lasting pieces. Arket emphasizes a sustainable and timeless approach to fashion, with a focus on essential items.
Ruched Bustier, £69 – buy now
Frilled Maxi Dress, £119 – buy now
Leather Detailed Straw Tote, £109 – buy now
COS
Yet another H&M brand, but this one offers more minimalist and contemporary designs.
It might not be more affordable than & Other Stories, but the alternative aesthetic can't be ignored. From metallic bags to hot pink co-ords, it somehow combines colourful fashion with minimalism perfectly.
French Toile Linen Trousers, £69 – buy now
Contrast-Panel Mini Dress, £79 – buy now
Buckled Strappy Heeled Sandals, £150 – buy now
Sezane
Next up, we've got Sézane – the French brand that does it all.
They're known for their incredible collection of knitwear, but their other pieces can't be ignored. Their summer dresses, two-piece suits and summer-ready basket bags will make you want to be a French girl.
A special mention must also go to their incredible quality. I have a pair of wool trousers from the brand, and they're so thick and warm.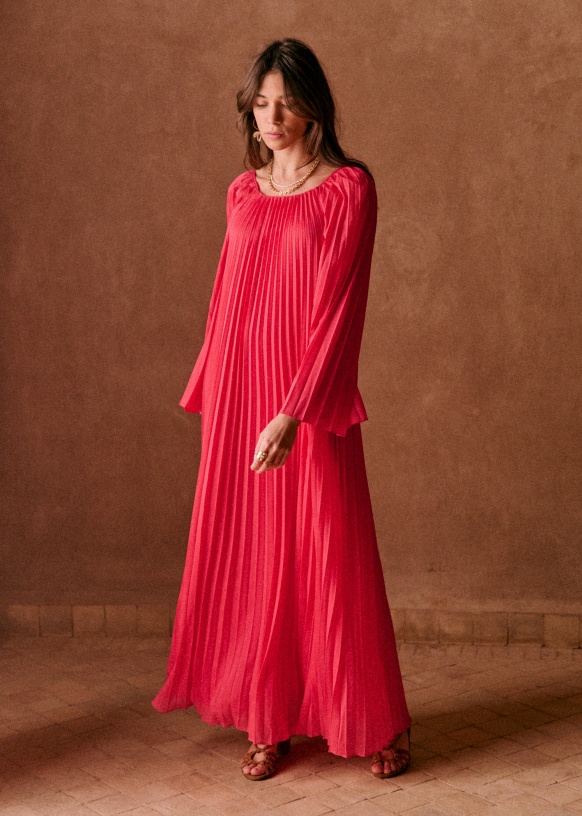 Julietta Dress, £185 – buy now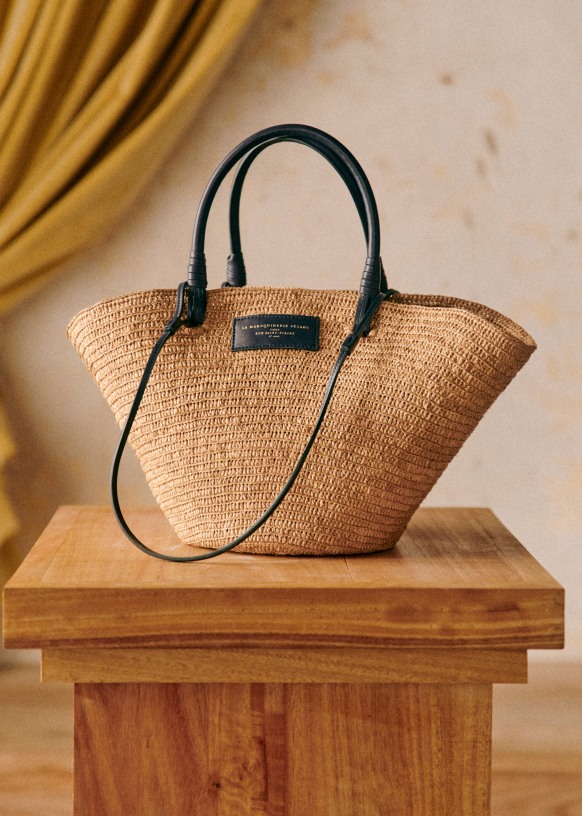 Justine Basket, £220 – buy now
Dilo Skirt, £145 – buy now
READ MORE: 17 New Arrivals at Zara You Simply NEED to See
Ghospell
You might have heard of Ghospell's sister brand Sister Jane, but this brand offers a completely different aesthetic.
The London-based fashion brand combines urban elements with a minimal, feminine vibe to create contemporary, utility-inspired designs. It's still got the exaggerated silhouettes that SJ has, but it's a little cooler.
They produce capsule collections and offer a curated selection of modern designs and revisited classics that I promise you're going to love.
Dana Embellished Pocket Dress, £95 – buy now
Moira PU Sleeveless Dress, £110 – buy now
Zoe Cargo Pocket Shirt, £79 – buy now