Last Updated on January 27, 2021
Fashion might have taken a casual turn, but leather trenches are going absolutely no where in 2021.
This timeless outerwear piece is the perfect way to dress up your loungewear or slouchy denim – and fortunately, the high street and vintage shops are packed full of affordable and stylish options.
READ MORE: 11 lingerie sets to help you feel empowered this Valentine's Day
Whether you're after matte black or block colour trenches, we've got you.
Read on for 9 of the best out there right now.
Leather-effect coat, £79.99, Mango – buy now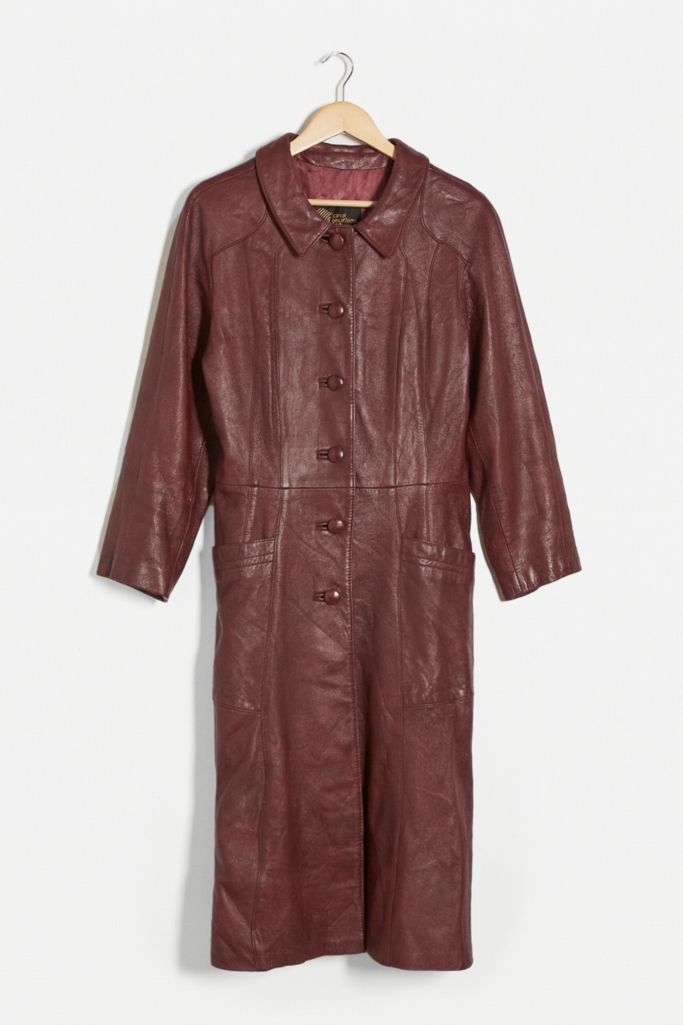 Vintage Brown Leather Trench Coat, £99, Urban Outfitters Renewal – buy now
Short Trench, £80, Weekday – buy now
READ MORE: Everything you need to know about Beyoncé's new Ivy Park collection
Belted Leather Coat, £490, Arket – buy now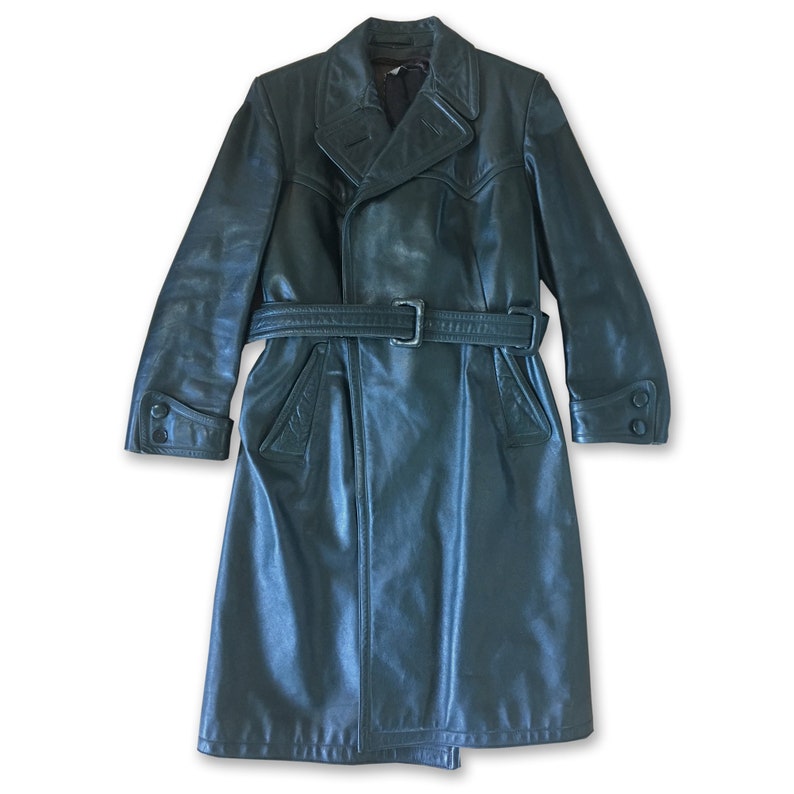 Vintage Unisex Belted Leather Trench Coat, £320, ElliotsVintage at Etsy – buy now
Faux Leather Trench Coat, £98, Nasty Gal – buy now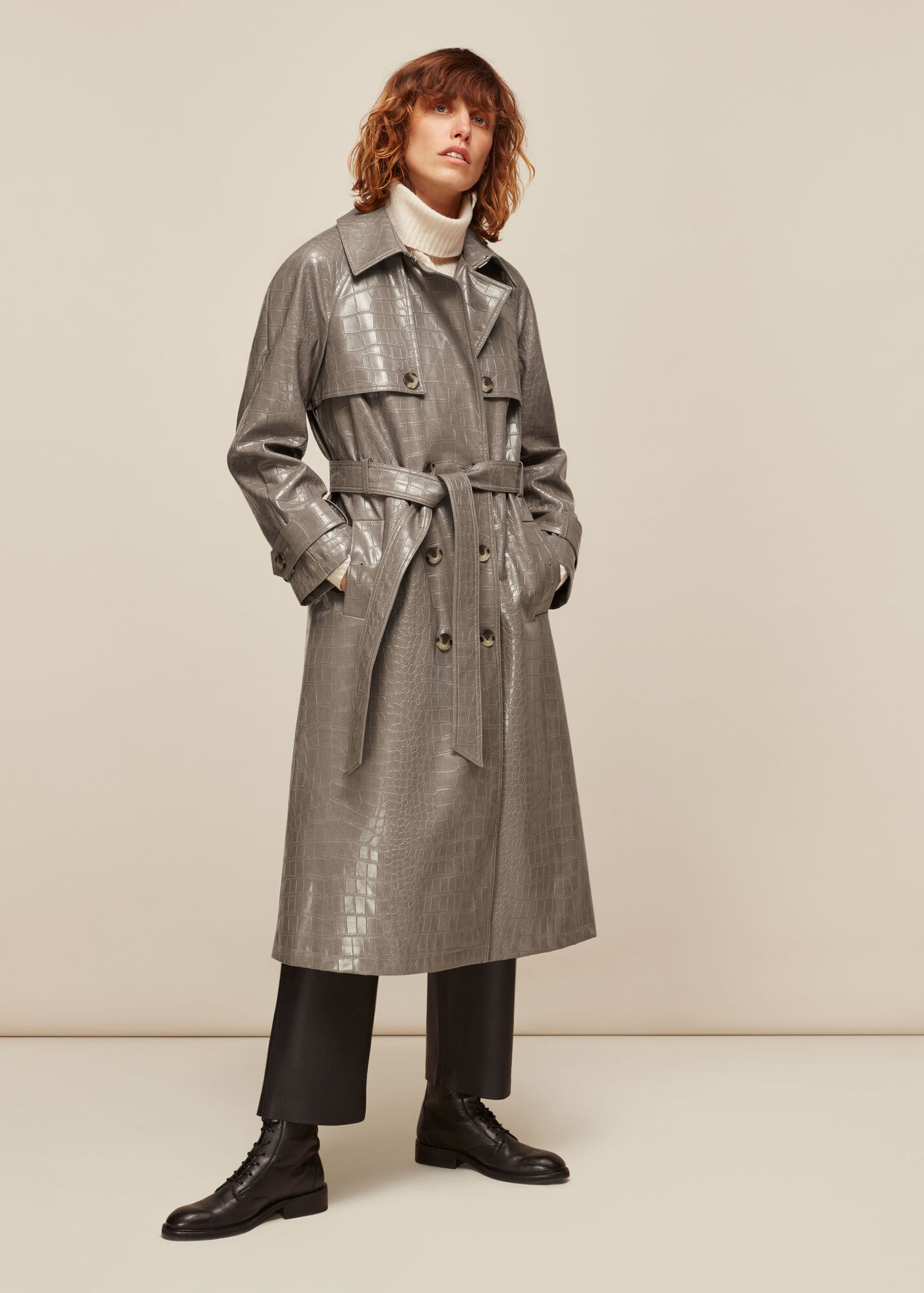 Croc Belted Trench Coat, £229, Whistles – buy now
READ MORE: 7 floral and embroidered cardigans we're obsessed with
Leather Trench Coat, now £471.75, Karen Millen – buy now
PU Coat, £110, Weekday – buy now
How to wear
The leather trench is versatile, so whether you're dressing up or down, love bright colours or muted tones, it can work with you.
We've found inspiration from our favourite influencers to get you as excited about leather trenches as we are.
Worn with skirts, leather trenches add a tough edge to a feminine look.
We love how Frann Fyne has worn her trench with colour and pattern, balancing the look out.
The easiest way to wear your trench is with light denim jeans, chunky boots and a black roll neck.
It's simple, but it works.
If denim isn't your thing, wear your trench over a second skin top or tight-fitting dress.
Chunky boots are the perfect shoe of choice for this look, as shown by Imani Randolph (above).
READ MORE: 13 blazers to wear to look smart on Zoom
If you ask us, the more colour the better.
Leather trenches come in a variety of bright, bold colours, so use colour blocking to ramp up your outfit.
Monochrome is another simple way to style your trench.
For a tonal look, wear yours with similar shades.
For fashion advice and general chit-chat, join our Facebook group What To Wear Next.
READ MORE: We've found the best pieces in the sales so you don't have to
READ MORE: 7 grown-up ways to wear cotton candy pastels this spring
Wear Next may receive a small commission if you click a link from one of our articles onto a retail website and make a purchase.