Love them or hate them, trench coats are a wardrobe staple. While most outerwear styles are fleeting trends, trenches have been popular for over a century – and Burberry's are the most sought-after on the planet.
While we adore designer fashion, it's not accessible for everybody. A trench from the British designer will set you back thousands, and while they're undeniably beautiful, we need to pay our rent.
Luckily, an unsuspecting high street brand has released the most beautiful trench coat and it looks almost identical to Burberry.
READ MORE: 9 pairs of high-street loafers that look like Prada (but won't break the bank)
River Island is known for its love of embellishment, and while it's become more fashion-forward in recent years, we couldn't believe it when we realised this Burberry-lookalike was from the high street favourite.
The trench coat looks almost identical to the designer's Horseferry Print Cotton Gabardine Car Coat, which retails for £1,790 – but at just £90, River Island's iteration will save you a hefty £1,700.
It's printed with the words 'London', 'House', 'Soho' and 'Chelsea', comes with a belt, and is available to buy in sizes 6-18 (while Burberry's coats only go up to a size 14).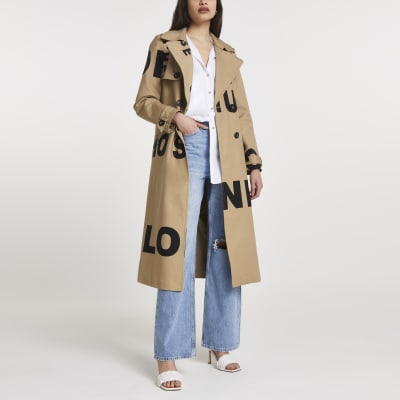 Beige Tie Waist Graphic Trench Coat, £90, River Island – buy now
It first caught our attention when the brand posted a snap of the coat on Instagram and like us, their followers were instantly enamoured. Hundreds of comments poured in from women expressing their love for the spring-ready coat, so if you want to buy one yourself, we recommend moving fast.
As mentioned, trench coats never go out of style – but if you're not a fan, there are plenty of other timeless styles available too and we've identified them here.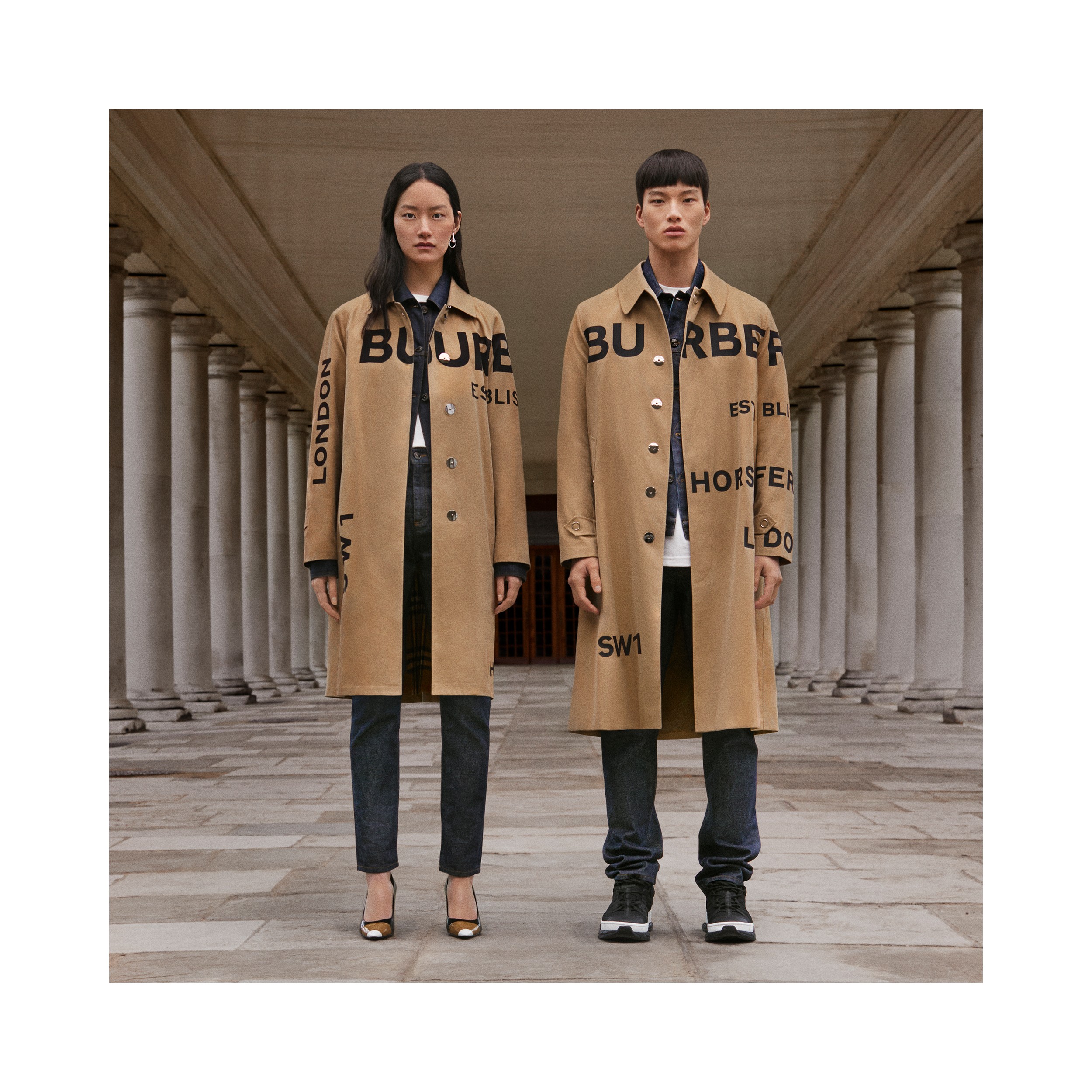 For fashion advice and general chit-chat, join our Facebook group What To Wear Next or follow us on Instagram.
READ MORE: 6 books about fast fashion everyone should read
READ MORE: Online vintage shops: the best places to snap up vintage bargains
Wear Next may receive a small commission if you click a link from one of our articles onto a retail website and make a purchase.