We've always adored crochet, so we couldn't be more excited that it's back for SS21.
Sustainable fashion used to be synonymous with beige, bamboo and, well, boring clothes – but as awareness of the damage fast fashion has on the environment grows, so too does colourful and unique eco-friendly clothing.
Founder of womenswear label Cro-che Tacita Brown claims that crochet is 'one of the most planet positive ways of producing garments' because it creates 'zero to very little waste' – and fortunately, it's reemerging this summer.
As we've mentioned before, trends never disappear for long. Whether it's ballet pumps, flared jeans or neon fashion, sooner or later they all make a reappearance – which makes keeping up with trends a little easier.
READ MORE: Best Of Vintage: Our top picks of retro clothes available to buy this week
There's no need to throw away your old clothes as before long, they'll be back in again (not to mention the fact there are plenty of ways to recycle your old garments).
Crochet first gained widespread popularity in the swinging sixties and throughout the seventies in both fashion and homeware, and the granny square took off.
Since then, crochet has continued to be a staple, with brands dedicated to the technique popping up in recent years and the look continuously appearing on the catwalk. As a result, there's so many gorgeous vintage crochet pieces knocking around – and as the granny chic trend returns for SS21, there's no excuse not to shop second-hand.
We've taken the hard work out of scouring the shops and found 13 vintage and handmade crochet pieces, so you can save the planet in style.
Handmade Reet Petite Dress, £205, Cro-che – buy now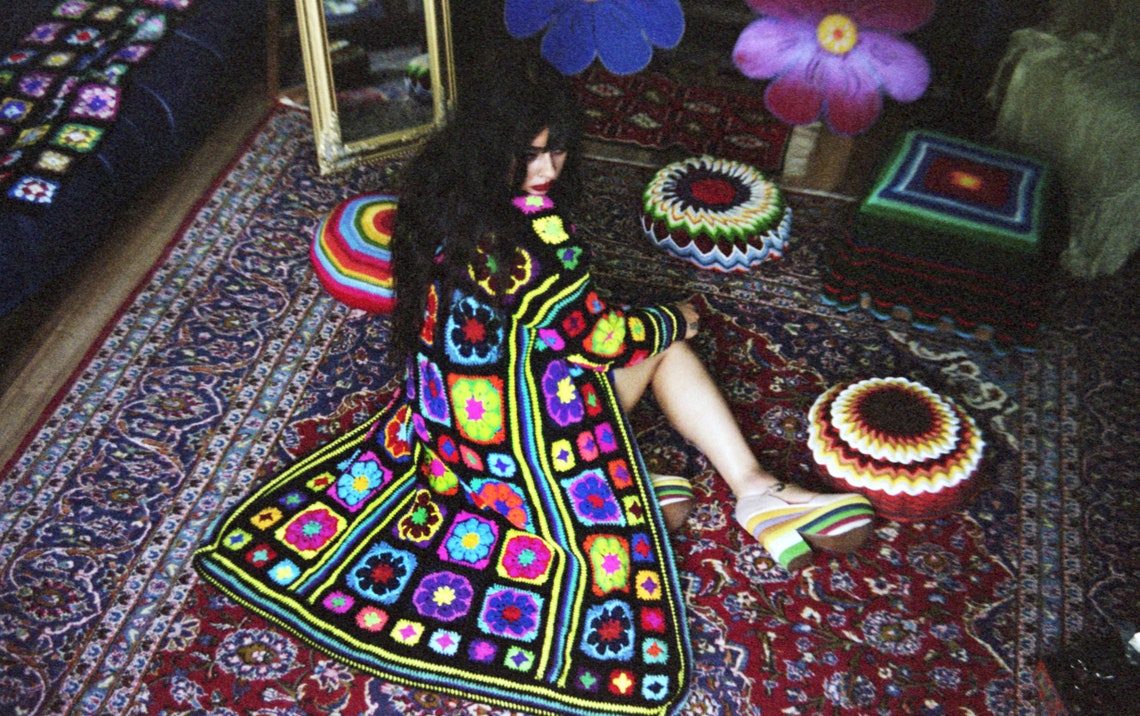 Handmade Crochet Coat, £432.24, FantasiaSuperstar at Etsy – buy now
Vintage Crochet Vest in M, £18, Beyond Retro – buy now
Handmade Crochet Halterneck, £65, Anoirtak – buy now
Lulu Bucket Hat, £160, Agmy Studio – buy now
Reworked Crochet Sweater Vest, £45, Rokit Originals – buy now
Handmade Granny Square Dress in size 8-12, £40, Leftover Threads – buy now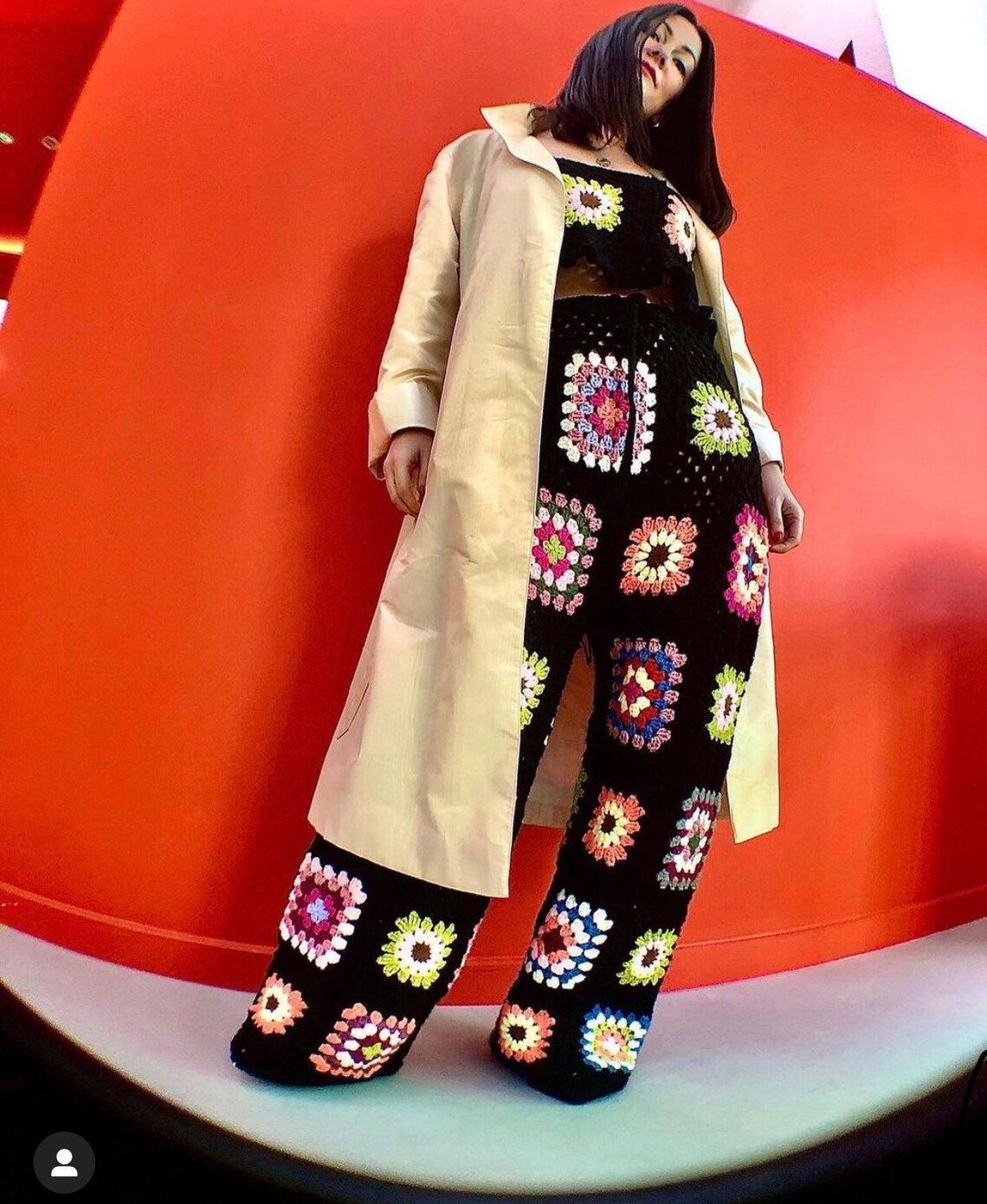 Handmade Crochet Trousers & Top, £180, Rainbowdropzcrochet at Etsy – buy now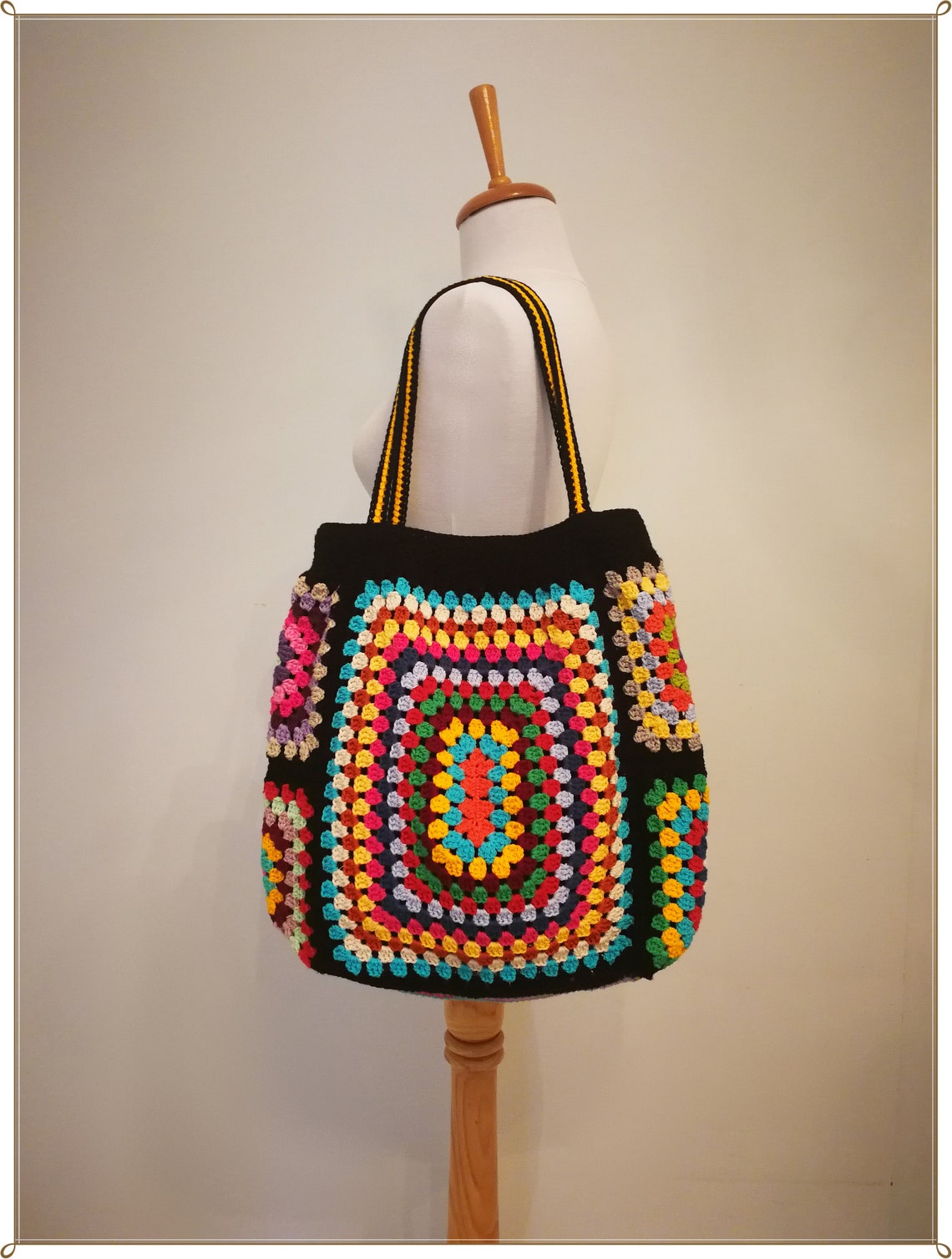 Handmade Crochet Bag, £63.09, KNITANDCROCHETWORLD at Etsy – buy now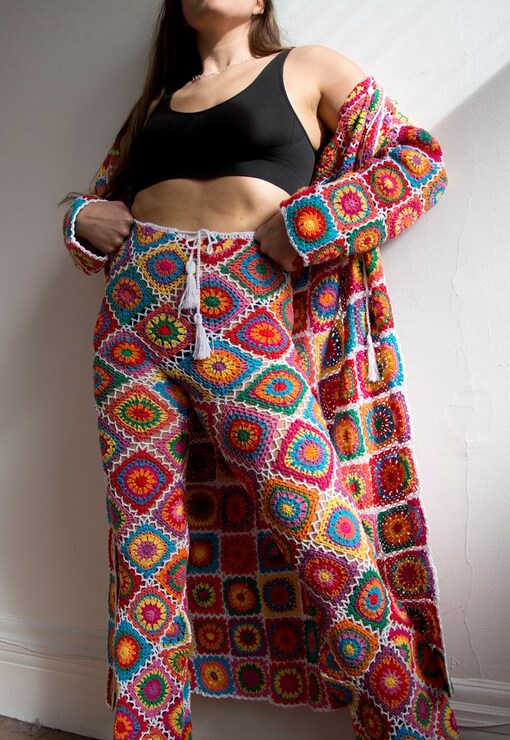 Handmade Floor Length Cardigan in M/L, £265, Wild Orange Tree – buy now
Handmade Sun Hat, £35, Cro-che – buy now
Handmade Cropped Cardigan, £66, Wild Orange Tree – buy now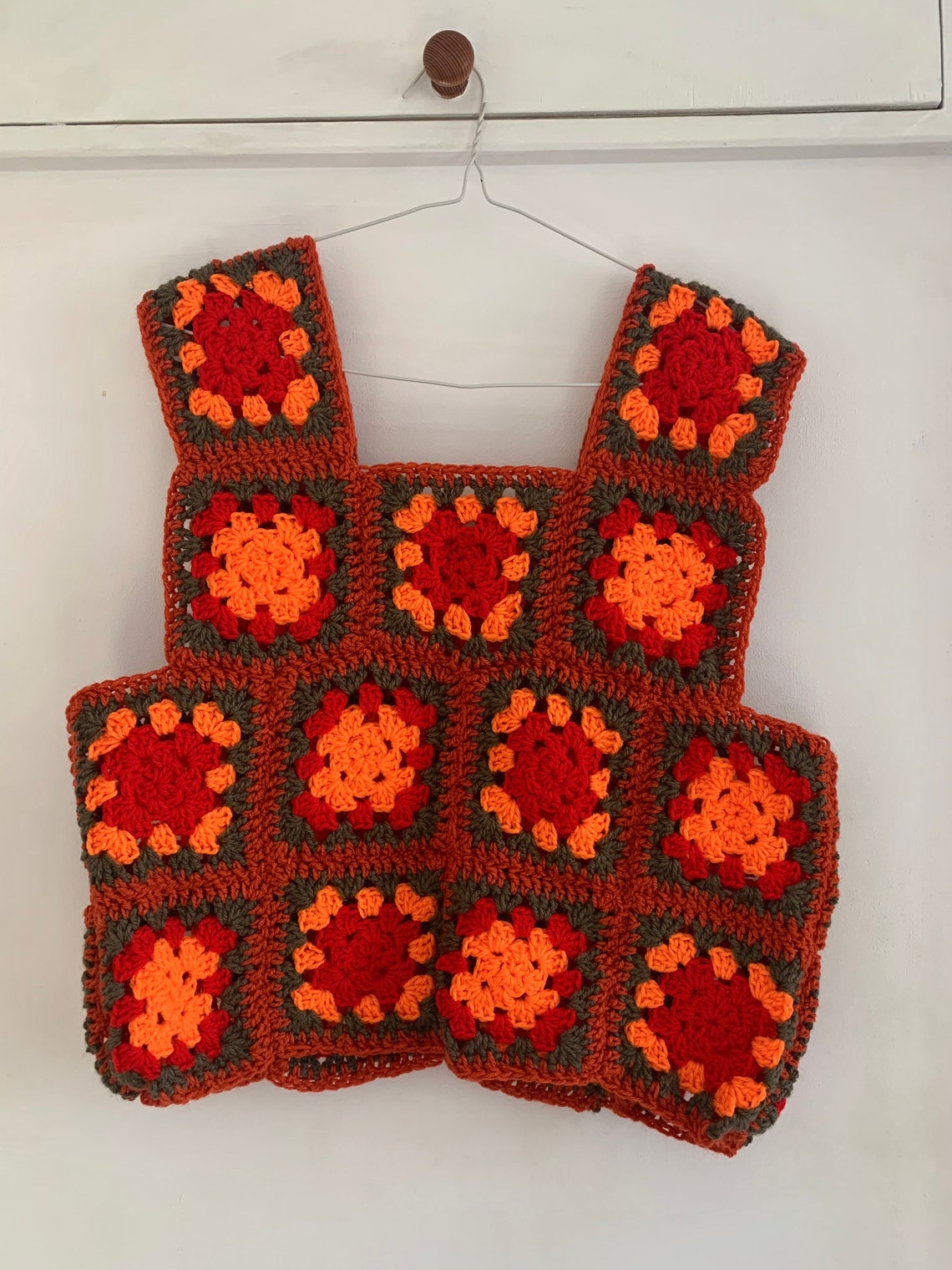 Handmade Patched Crochet Sweater Vest, £20, EloisebyEloiseShop at Etsy – buy now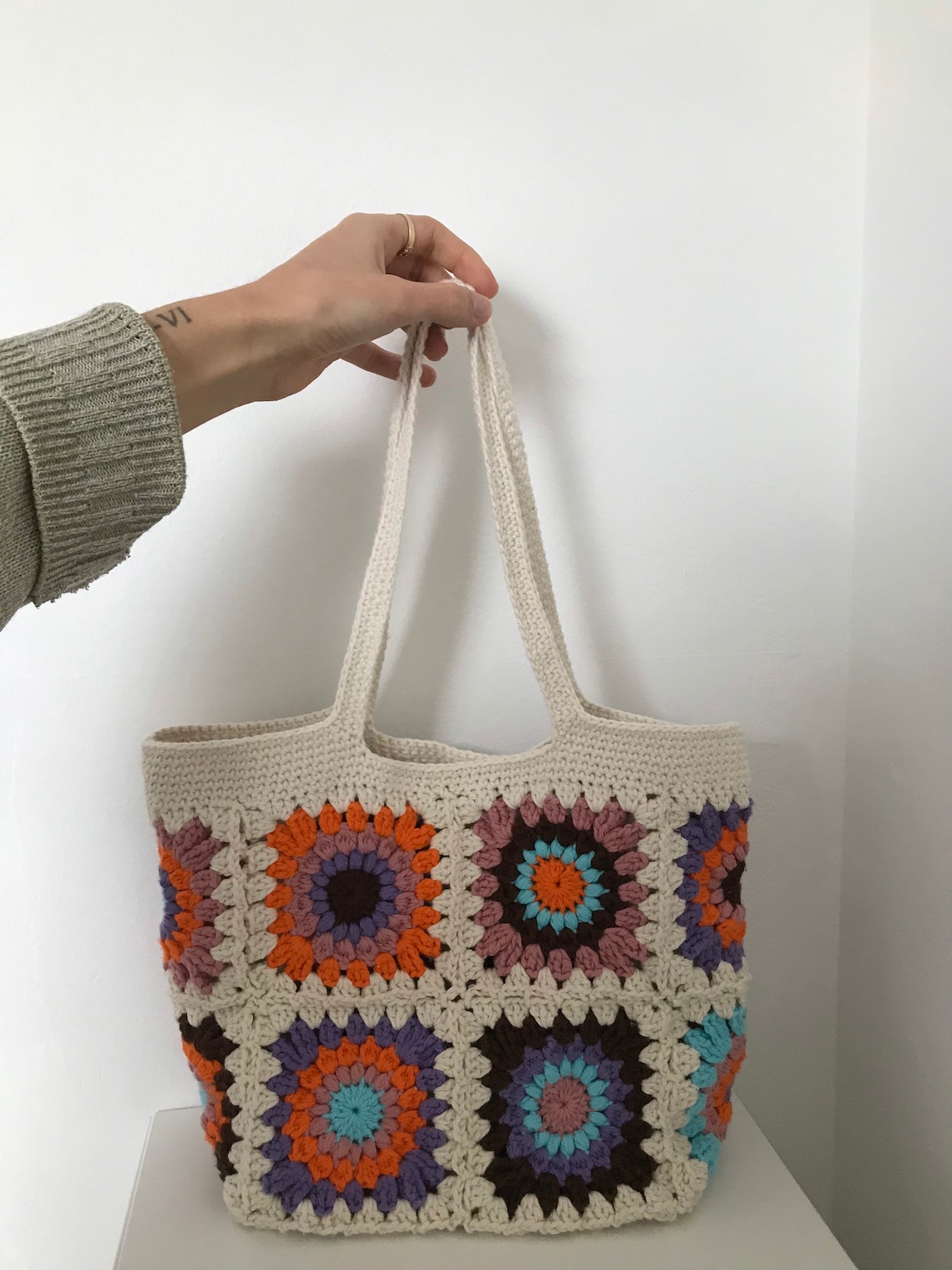 Handmade Crochet Bag, £60, scoobcrafts at Etsy – buy now
For fashion advice and general chit-chat, join our Facebook group What To Wear Next or follow us on Instagram.
READ MORE: 6 books about fast fashion everyone should read
READ MORE: Online vintage shops: the best places to snap up vintage bargains
Wear Next may receive a small commission if you click a link from one of our articles onto a retail website and make a purchase.