Last Updated on March 15, 2023
From frilly one-pieces to sporty '90s-inspired swimsuits, we have a lot of options for swimwear this summer, but one style there's one style that has been a long-time Instagram favourite—cut-out swimsuits.
If you're hoping to make a splash in the pool or strut around the beach, a cut-out swimsuit is the best option. The cut-outs can be found on the sides, front, or back of the swimsuit, and can range in size from small peek-a-boo slits to large geometric shapes if you want to be a little more risqué.
READ MORE: PSA: Sydney Sweeney Has Launchied a Swimwear Collection
One thing I like about cut-out swimsuits is that they give the illusion of a slimmer waistline and highlight your curves in all the right places.
Cut-out swimsuits are a fun and daring option for those looking to add a little edge to their summer look. But is it still in style to wear in 2023, or should we check out other options?
Scroll down to read more about the Insta-fave swimsuit of the summer.
Wear Next may receive a small commission if you click a link from one of our articles onto a retail website and make a purchase.
Are cut-out swimsuits still in style in 2023?
Yes, they are! Cut-out swimsuits are a bold alternative to traditional one-piece swimsuits, striking a balance between a bikini and a one-piece by revealing more skin but still offering a little bit of coverage.
These daring swimsuits have also become a popular choice on the runway and among fashion-forward celebrities, like Dua Lipa, the Hadid sisters, and Emily Ratajkowski. You can find a wide selection of cut-out swimsuits available for purchase online from both high-end designers like Zimmerman and more affordable brands such as Zara.
READ MORE: Best Crochet Hats 2023: Crochet Hats Are Everywhere, So I've Found all the Cutest Ones on the High Street
Cut-out swimsuits are a playful option for those looking to switch up their swimwear. Whether you want a brightly coloured one-piece with cut-outs on the sides or a neon one-piece with a keyhole above your décolletage.
The best thing about one-pieces is their versatility. If you're running out of tops or just want to be a little experimental with your style, your cut-out swimsuit can double as a bodysuit.
Cut-out swimsuits are also designed to draw attention to your best assets. If you want to highlight your waist and give the appearance of a more hourglass shape, pick one with cut-outs on the sides.
What swimsuits are trending this summer 2023?
This summer's swimsuit trends are eclectic, to say the least, from timeless classics to bold prints.
Even after spring, florals will be a big thing this summer. So, expect to still see cottage-core trend on the beach with ruffled designs and delicate floral one-piece swimsuits.
READ MORE: The British Dress Brand That Has Gained a Cult Following Over the Past 40 Years
Charming fruit designs reminiscent of the Amalfi Coast are also a trending summer pattern this year for swimwear. While mermaid-core is still going strong with Bella Hadid seen wearing a small black bikini adorned with miniature seashells earlier this year.
READ MORE: Sick of Dry Shampoo Leaving White Marks? These Brilliant Products For Dark Hair Leave No Trace
Buy now
If you're shopping for your summer essentials, check out our edit of the best cut-out swimsuits right now:
Bandeau swimsuit, £24.99, H&M – buy now
Cut-out halter neck swimsuit, £32.99, Zara – buy now
Cut-out swimsuit, now £20, H&M – buy now
Purple abstract cut out swimsuit, £40, River Island – buy now
Cut-out swimsuit, £32.99, Zara – buy now
Black cut-out swimsuit, £30, Monki – buy now
Black textured cut out belted swimsuit, £39, River Island – buy now
Bandeau cut out swimsuit, £19.95, NA-KD – buy now
Black halter cut out swimsuit, now £14, New Look – buy now
Cut-out swimsuit with graphic circle print, £30, Monki – buy now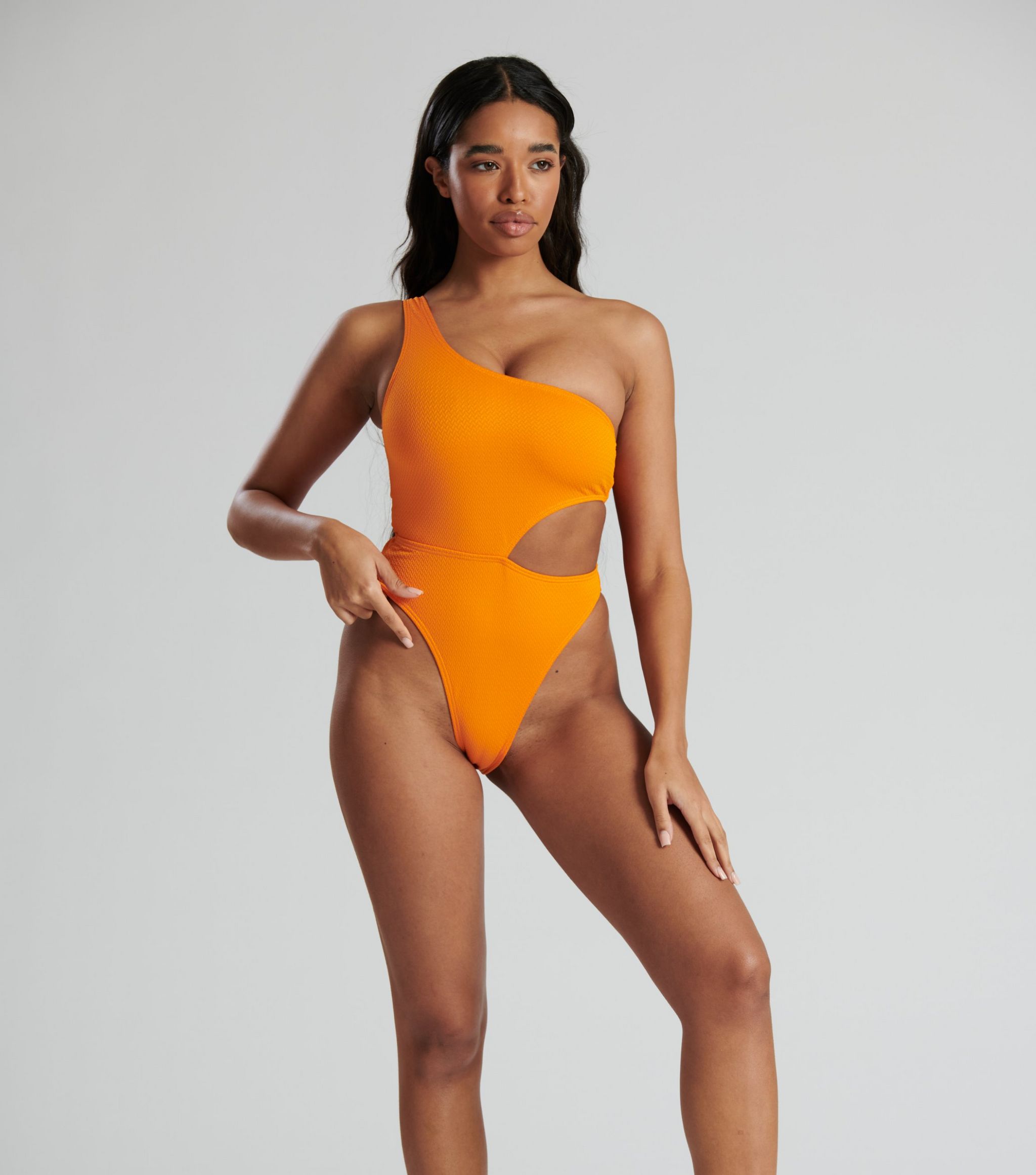 South beach bright orange textured cut out swimsuit, now £14, New Look – buy now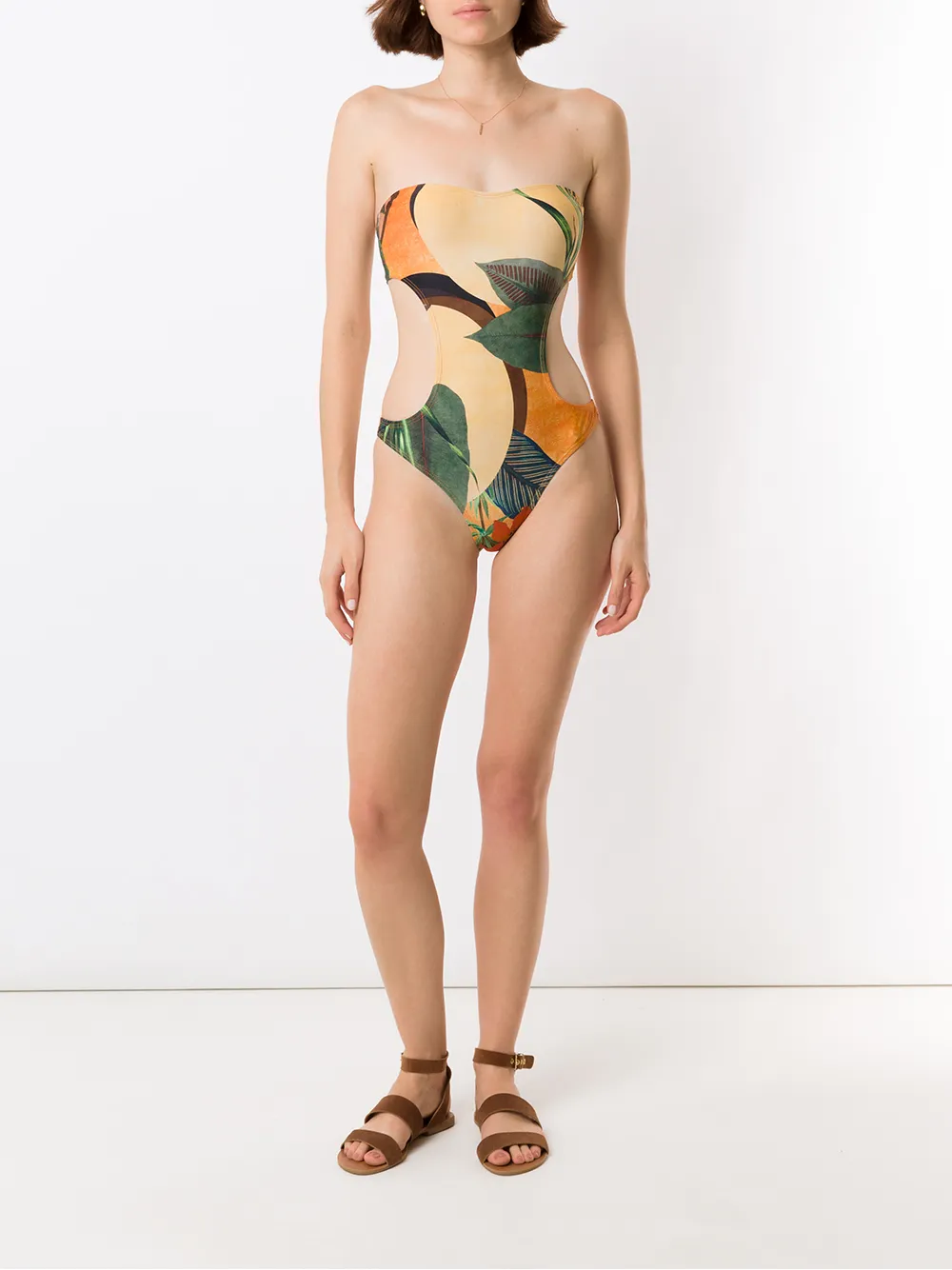 Taylor cut-out swimsuit, £113, Lygia & Nanny – buy now
Tie detail gathered swimsuit, £29.95, NA-KD – buy now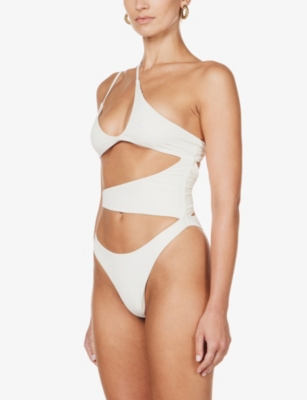 Lafayette asymmetric woven swimsuit, £79, House of CB – buy now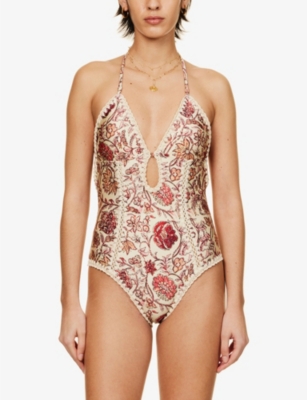 Vitali keyhole crochet stretch-woven swimsuit, £285, Zimmermann – buy now