Last Updated on July 21, 2021
If lockdown taught us anything, it's that investing in pyjamas is always a good idea.
Searches for PJs boomed last winter as we prepared for a long, cold winter cosied up at home. Little did we know we'd be wearing them throughout a third national lockdown!
READ MORE: 6 Accessories That Can Instantly Transform an Outfit
On the plus side we definitely made the most out of them, and now restrictions have eased, have a newfound appreciation for loungewear and nightwear, which we're not planning to give up anytime soon.
The way I see it, pyjamas are like practical shoes: while we usually spend more on clothes we plan to wear for occasions we can dress up for, we actually spend more wearing our PJs and comfy shoes than anything else.
As the heatwave has finally arrived, standard pyjama sets are far too warm to wear. So this summer, it's time to invest in some lightweight sets to wear all season.
While short sets are the obvious choice, we've got a newfound appreciation for night dresses to thanks to Rixo's latest PJ collection. Cotton pyjamas are a smart choice for warmer nights too as the fabric is extra breathable, but can be layered when it gets chilly.
Here are our favourite options available now, with plus-size, affordable, sustainable and pretty sets from Rixo, H&M, New Look, Hush, ASOS, The Slowlist and more.
READ MORE: Beaded Phone Charms Are Having a Moment
Wear Next may receive a small commission if you click a link from one of our articles onto a retail website and make a purchase.
Buy now
Alva Set, £135, Rixo – buy now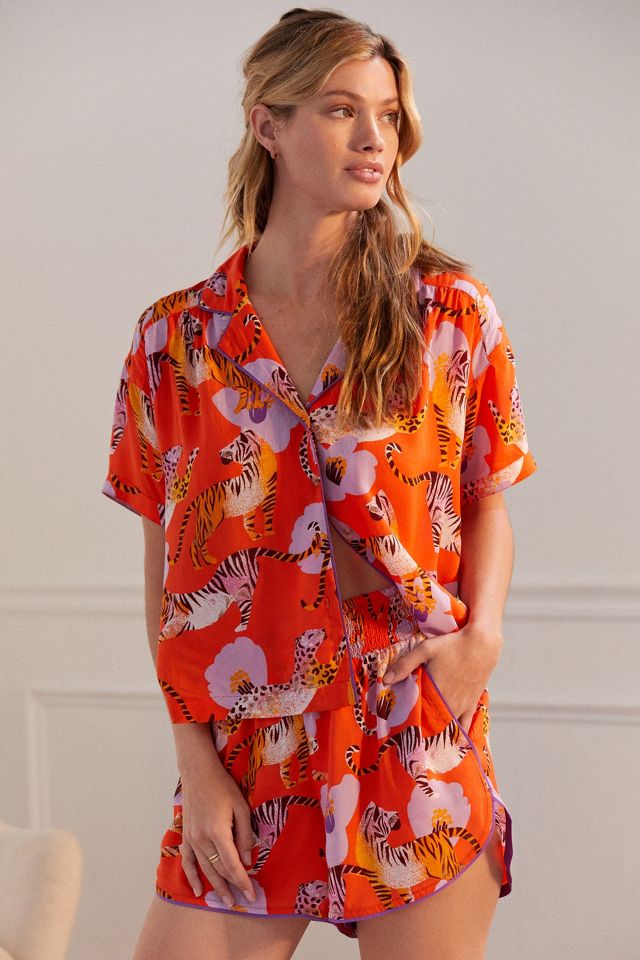 Claire Colin Dreamer Pyjama Shorts, £40, Anthropologie – buy now
Broderie Pyjama Short Set, now £36, Warehouse – buy now
Satin Nightslip, £12.99, H&M – buy now
The Hamptons Lounge Shirt, now £13, Night – buy now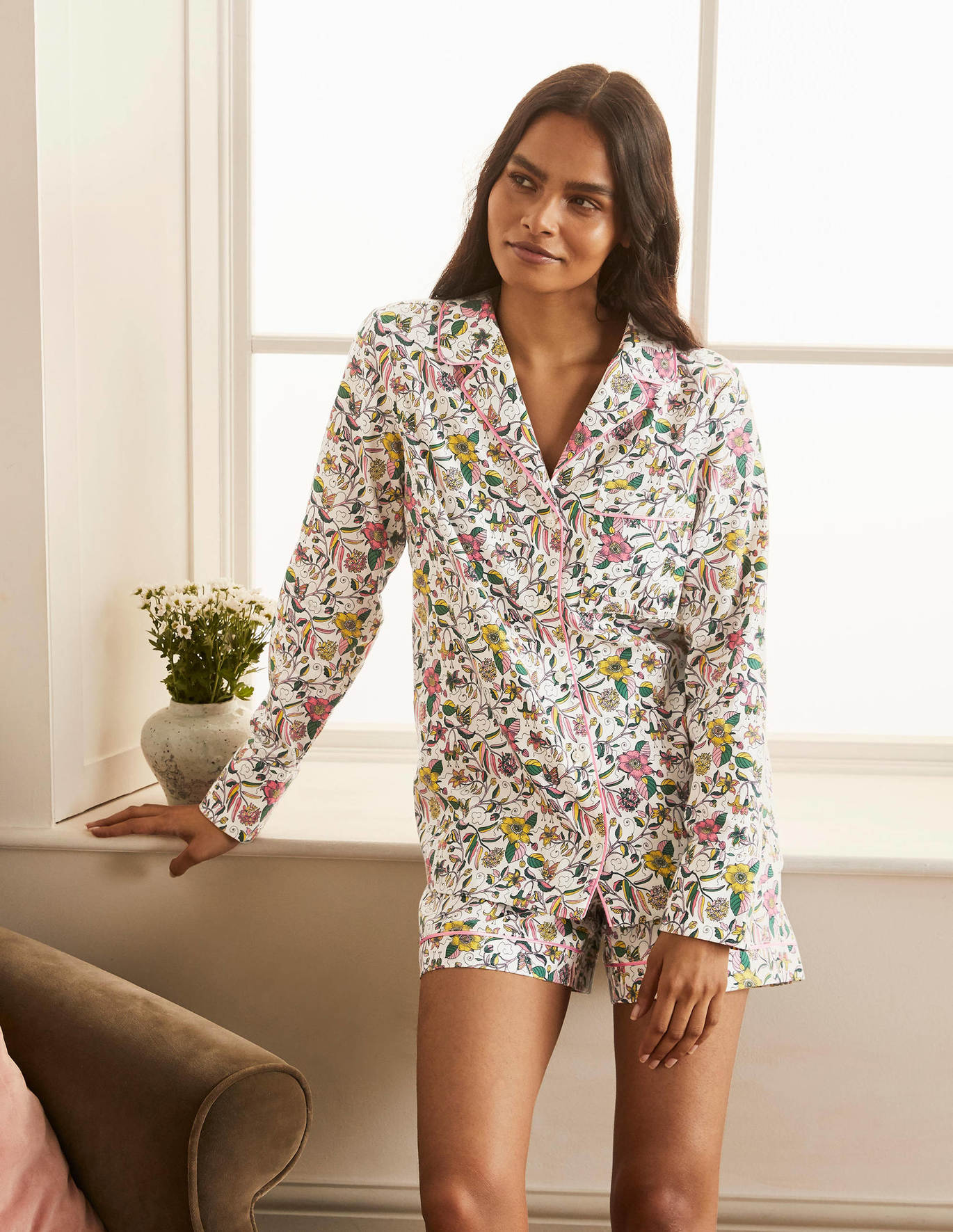 Janie Pyjama Shirt, £38, Boden – buy now
Grey Gingham Shortie, £22, Boux Avenue – buy now
Striped Pyjama Top & Shorts Set, £58, Paisie – buy now
READ MORE: 11 summer dresses perfect for petite frames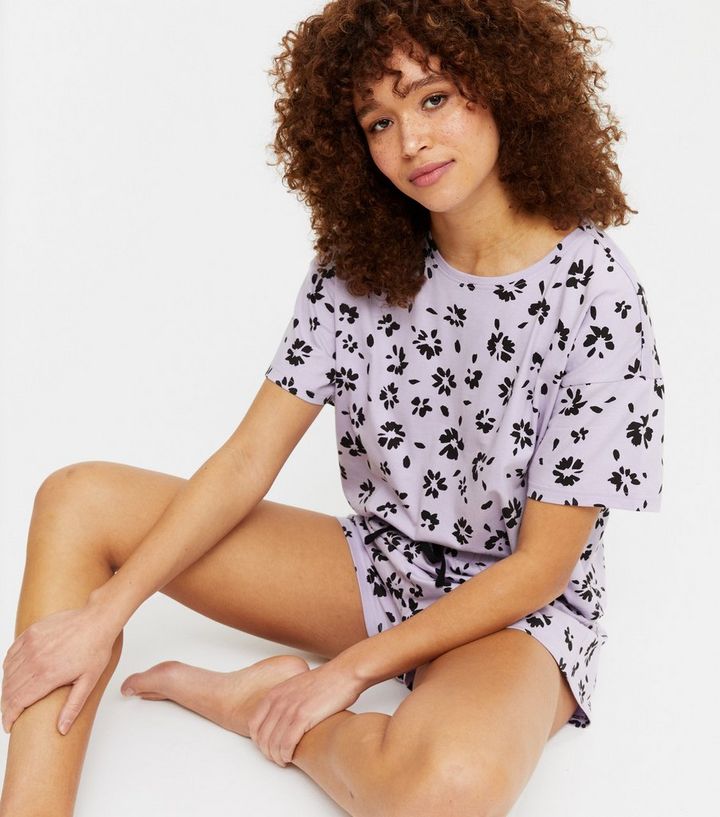 Lilac Ditsy Floral Short Pyjama Set, now £7, New Look – buy now
Bailey Night Dress, £125, Rixo – buy now
Lily Pyjama Shorts Set, £49, Hush – buy now
Woven Pyjama Shirt & Boxer Short, from £9, ASOS – buy now
Pyjamas, £170, Kind Studio at The Slowlist – buy now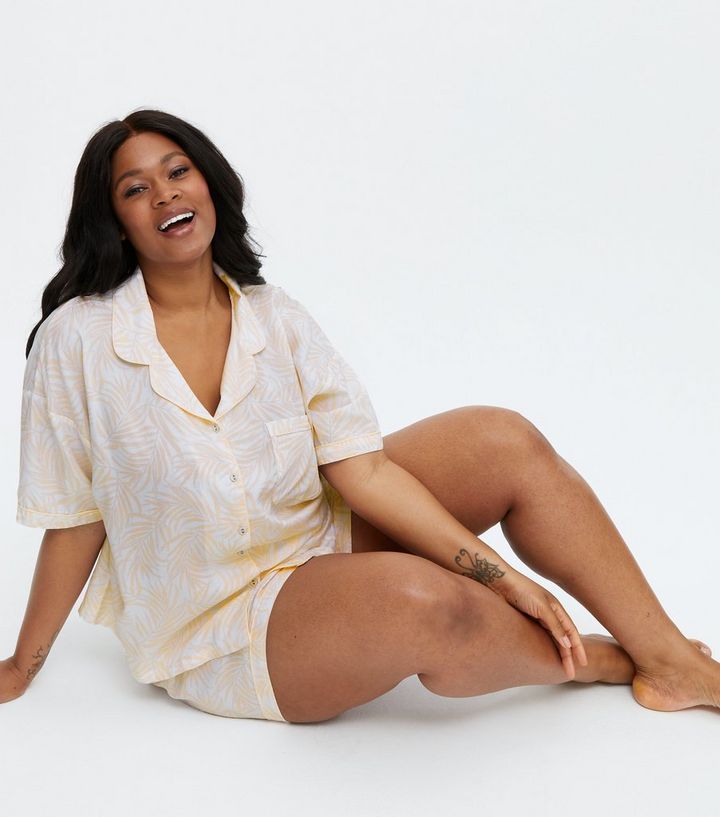 Curves White Palm Print Revere Collar Short Pyjama Set, £19.99, New Look – buy now (up to size 28)
For fashion advice and chit-chat, join our Facebook group What To Wear Next or follow us on Instagram.
READ MORE: This unlikely piece of jewellery is having a moment