It would be easy to think you'd woken up in the 90s when you walk down the street in London today, as fashion in 2021 seems to be all about the past era.
Many items that were popular back in the Spice Girls' heyday are back and whether you love it or hate it, it's becoming impossible to ignore. Those corsets Kim Kardashian has been consistently wearing? So 90s. Prada's coveted bucket hats? Reimagined from the decade. And cargo pants? We've made our point.
It's easy to brush the trends of the era off as something you're not interested in, but you're probably embracing them without even knowing they're 90s. So to make it clearer, here are the most notable trends having a renaissance this year.
READ MORE: Not into summer dresses? Try these shorts and top co-ords instead
Bandanas
Christina Aguilera, Mary-Kate and Ashley, Beyoncé and Aaliyah rocked bandanas in the 90s, but in 2021 it's Bella Hadid and Dua Lipa working the accessory.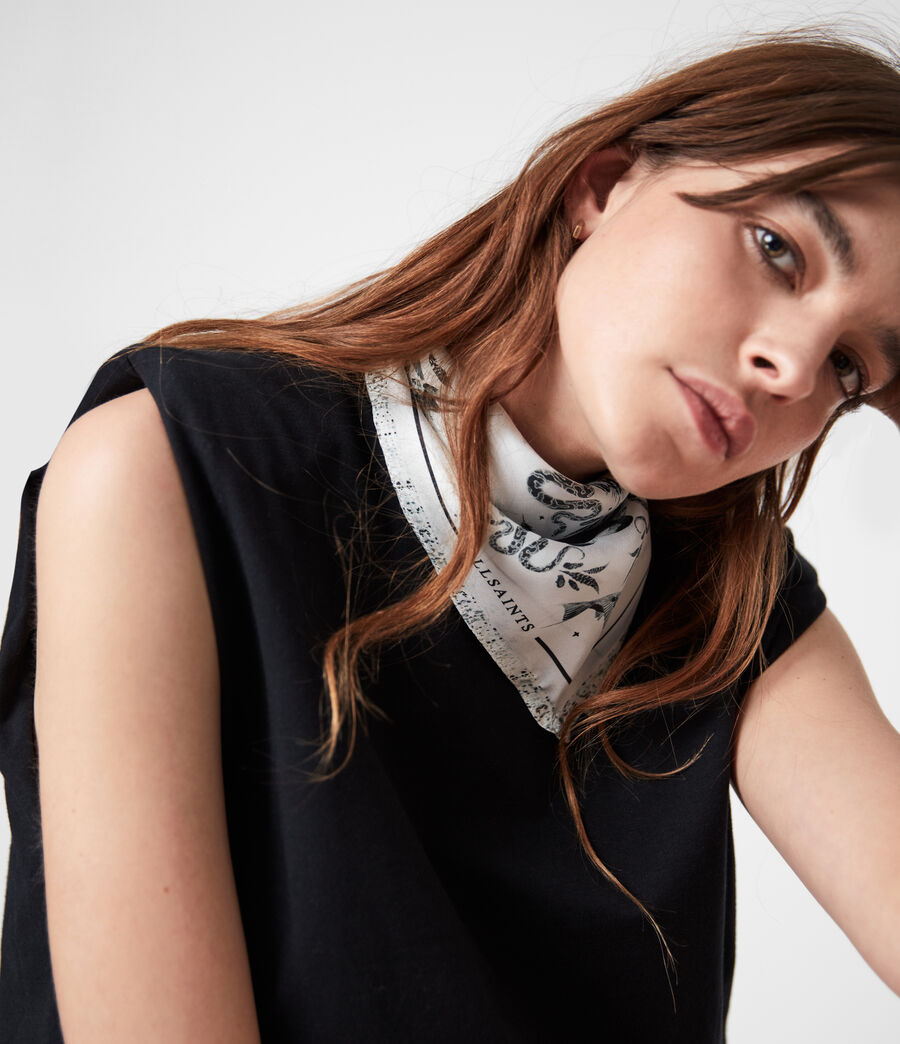 Somnium Silk Bandana, £35, AllSaints – buy now
Bandana Headscarf, £8, Urban Outfitters – buy now
Halternecks
Who can forget the halternecks we all wore in the 90s? Zara some gorgeous halters this summer, some of which embrace the crochet trend too.
Crochet Top, £17.99, Zara – buy now
Textured Halter Mini Dress, £65, & Other Stories – buy now
See more of our favourite halters to buy now here.
Corsets
Unless you've been living under a rock, you'll have started seeing corsets absolutely everywhere. They were huge back in the 90s too, with Sarah Jessica-Parker and Britney Spears wearing theirs on the red carpet.
90's Corset, £18, ASOS Collusion – buy now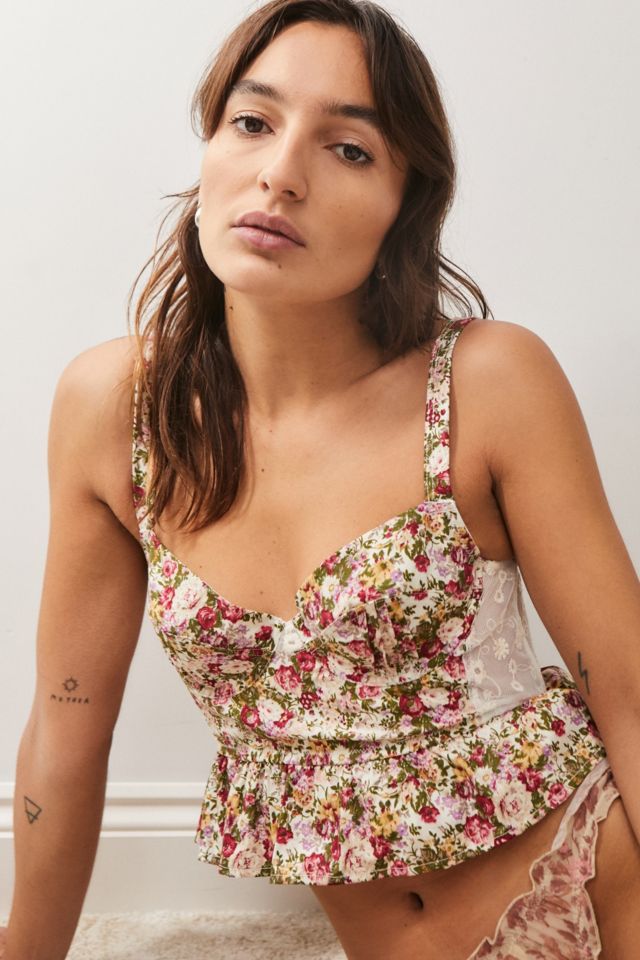 Lennon White Floral Corset, £34, Out From Under – buy now
Read more about how to style corsets here.
Check Shirts
Check shirts have been a style staple for years, but this year we're wearing them over bralettes for a 90s look.
Check Shirt, £29.99, Zara – buy now
Studded Detail Checked Shirt, now £18, Warehouse – buy now
READ MORE: 11 sustainable bikinis we love for summer
Bucket Hats
Bucket hats are slowly becoming a style staple this year. They're not entirely original though, as they were huge in the 90s too. Even Brad Pitt was a fan.
Gingham Bucket Hat, £65, Ganni at Matches Fashion – buy now
Cow Print Bucket hat, £54, Lisa Says Gah – buy now
Slip Dresses
For effortless chic, dig out your 90s slip dresses.
Satin Camisole Dress, £27.99, Zara – buy now
Satin Camisole Dress, £29.99, Zara – buy now
Cargo Pants
Searches for this fashion piece spiked at the start of the year and have continue to rise by 31% since January according to Lyst, proving the trend is very much back.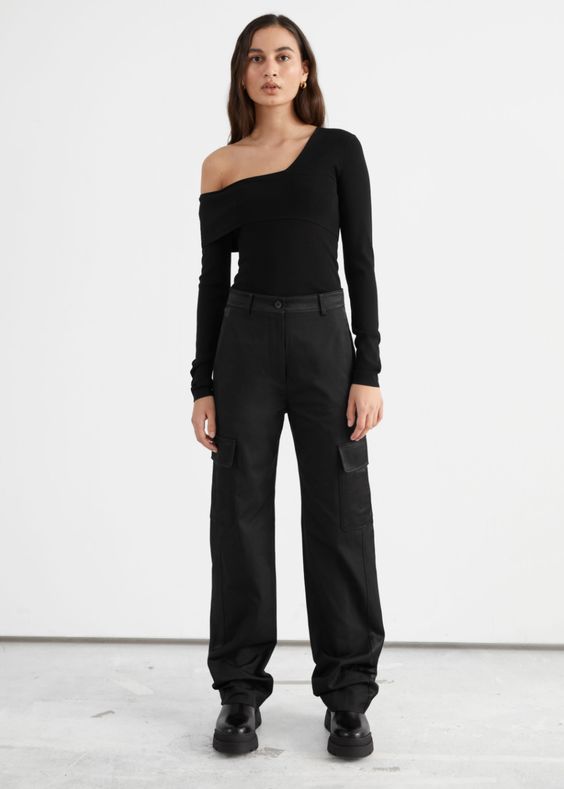 Relaxed Cargo Trousers, £75, & Other Stories – buy now
BDG Y2K Low-Rise Cargo Pants, £55, Urban Outfitters – buy now
Leather Blazers
30 years ago, Gwyneth Paltrow, Drew Barrymore and Winona Ryder were fans of leather blazers – and fashion girls continue to wear them today.
Long Fitted Padded Shoulder Leather Blazer, £265, & Other Stories – buy now
Jaden Blazer, £60, Weekday – buy now
Dad Sandals
Chunky sandals are back thanks to Chanel. See more of our favourites here.

Orson Black Eagle Embellished Chunky Sandals, £149, Kurt Geiger – buy now
Velcro Strap Sandal, £59.99, Mango – buy now
For fashion advice and chit-chat, join our Facebook group What To Wear Next or follow us on Instagram.
READ MORE: We've looked through thousands of dresses on ASOS – these are the best
READ MORE: We're obsessed with Carey Mulligan's style in Promising Young Woman – here's how to copy it
Wear Next may receive a small commission if you click a link from one of our articles onto a retail website and make a purchase.